This article may contain affiliate links; if you click on a shopping link and make a purchase I may receive a commission. As an Amazon Associate, I earn from qualifying purchases. 
This morning was an early one – my husband had a photo shoot up near the Maryland/Pennsylvania border, I had to get Emerson ready for my mom to watch her, and my sister and I stopped by a house in DC en route to work to pick up a Craigslist score (gosh Craigslist is the BEST when you have a baby!). Nothing better than a closetfull of dresses for days like this!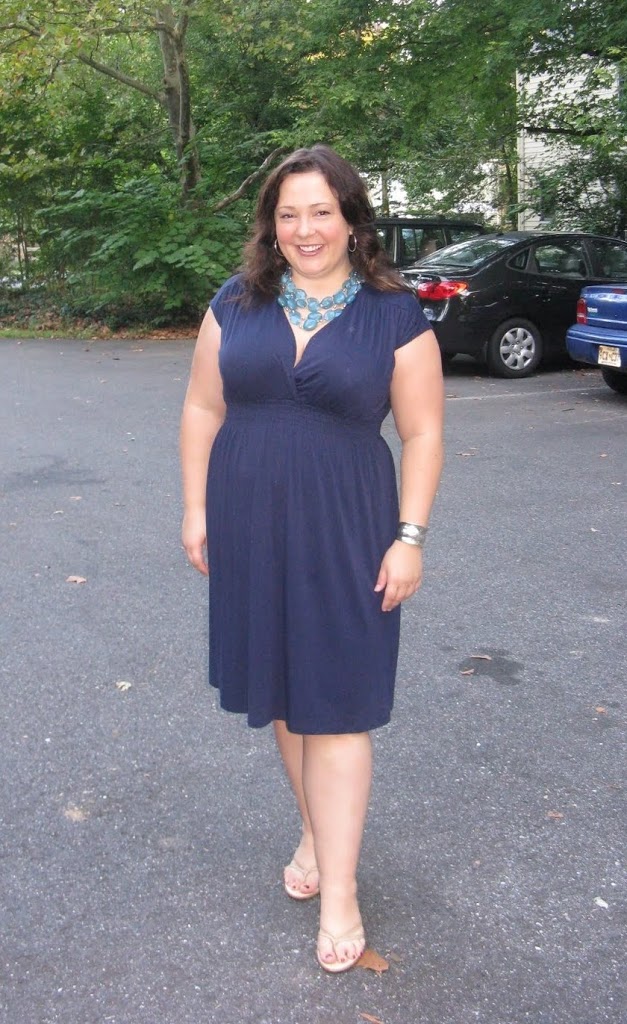 This is a newish dress from Soprano which was originally $65 but I got for $24.99 at Filene's Basement. I have worn it previously with my black belt and will probably wear it like that next week, but today felt like rocking my new necklace. This is actually two necklaces put together. They were $6.99 each at New York & Company and I bought them about a week ago. In fact, I bought about five necklaces that day once I found out they had so many cool clearance pieces of jewelery. Tan sandals from Callisto and my smaller silver hoops and silver clutch.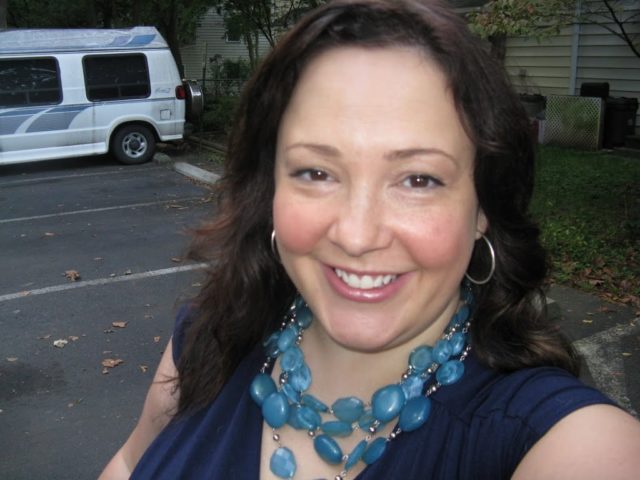 Hair is the Bumble & Bumble Thickening Creme, dried upside down with a paddle brush,a dn then ends in a curling iron. Not thrilled with the final result – a bit frizzy and dry looking in places. However it may be due to a change in my shampoo and conditioner (got a chance to try the new L'Oreal EverPure line and will soon be reviewing it in detail).
Makeup is Estee Lauder Nutritious mineral foundation in Intensity 3.0, Laura Mercier Secret Camouflage in SC-2, Nars blush in Orgasm, Revlon ColorStay shadow quad in Neutral Khakis, Benefit Her Glossiness in Next Question Please, Maybelline UltraLiner in Black and Cover Girl LashBlast mascara in Rich Black.
The weather is AMAZING in the Nation's Capital – the type of fall weather I dream about. It has been great to have all the windows open – Emerson doesn't need any white noise to fall asleep because she has the sounds of crickets! My husband and I keep calling it New England Weather (he calls it East Aurora, I call it Maine – these are places we used to visit as kids) because it is so crisp and cool and it just smells like those locales!