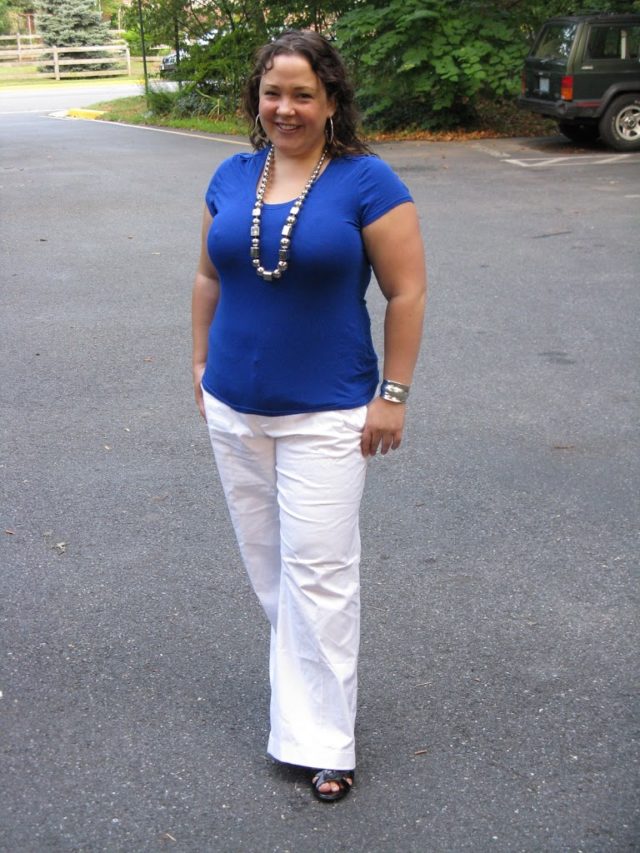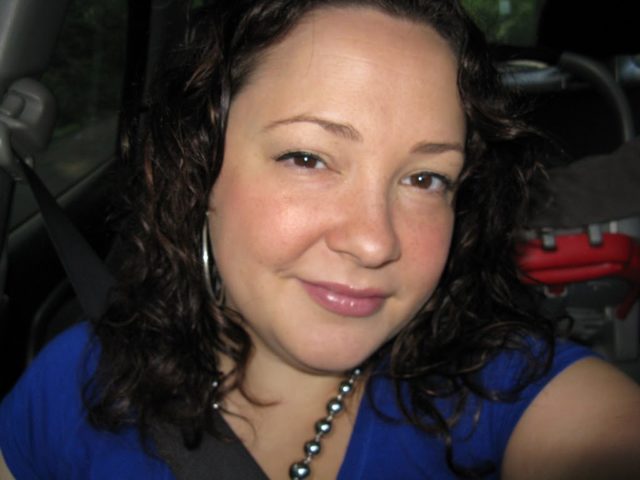 Attire:
Ann Taylor – Blue refined tee, silver necklace
Gap – White low-slung chinos
Sofft – Black patent T-strap sandals (sooo comfy!)
Silver hoops and cuff
Beauty:
Estee Lauder – Nutritious Vita-Mineral Makeup in Intensity 3.0
Cargo – matte BeachBlush in Tenerife
Nars – Blush in Orgasm
Stila – Lip Glaze in Fruit Cake (in the morning)
Benefit – Her Glossiness in Next Question Please (in afternoon since didn't bring Stila with me)
Pop Beauty – Shadow palette for Brown Eyes: The celadon and khaki blended
Cover Girl – LashBlast mascara in Rich Black
Maybelline – UltraLiner in Black
Hair:
Washed and conditioned with Pureology (purple bottles)
Frederic Fekkai – Luscious Curls Cream added while damp, scrunched, let air dry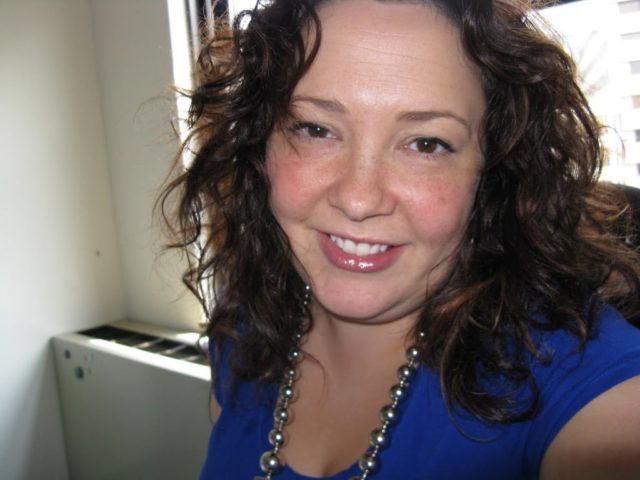 This is showing what the final result is – when I leave it's all flat. I do NOT touch it after the initial scrunching until it is completely dry, then I do a final scrunching which breaks up the curls and gives it body.
And yes, I am posting to my blog during a Webinar (you can see the headset tucked in the curls). Work has been so busy I really haven't had my lunch hours to post so I do it when I have a Webinar that I am facilitating but is for a very tech-savvy and capable client. So I am posting and eating my lunch of leftover whole wheat spaghetti with fresh peas, Parmesan and olive oil. But this shows you how the makeup lasts through the day too.
I hope to have some reviews on this lovely Estee Lauder collection that was sent to me quite soon. I also received some gentle facial cleanser from L'Occitane that I will be reviewing this week.
Do I look tired? Yeah, another crazy week at work. But I am looking forward to a weekend at the beach with my girl friends this weekend – R&R is MUCH needed! 🙂