This article may contain affiliate links; if you click on a shopping link and make a purchase I may receive a commission. As an Amazon Associate, I earn from qualifying purchases.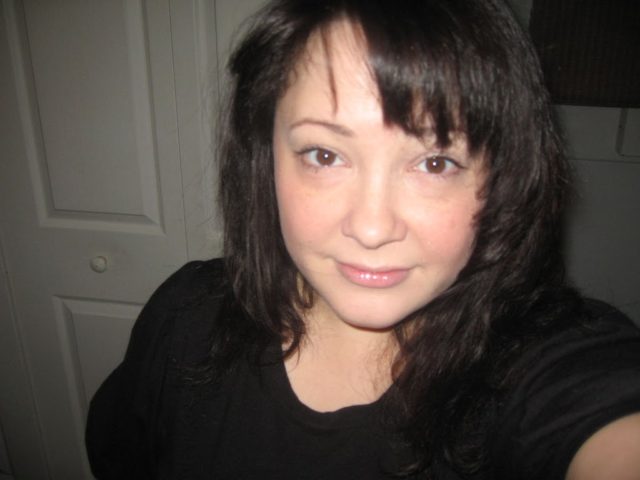 The Birthday Cold hit on Tuesday; it hurt to shower, and it hurt more when I slammed the hairdryer into my left temple. Not functioning too well…
Black cami from Banana Republic, black cashmere puff-sleeved sweater also from Banana Republic, Old Navy "The Flirt" bootcut jeans, black flats from Naturalizer, studs from Diamond Nexus Labs.
Hair is second day; and attempt was made to smooth with a round brush and dryer but gave up after hitting my noggin.
Makeup is L'Oreal True Match concealer in W1-3, philosophy The Supernatural in Beige, Nars blush in Orgasm, Cover Girl Lash Blast in black on curled lashes and Revlon Super Lustrous Lip Gloss in Pink Afterglow.
I ended up leaving work around 3:45 because my brain had stopped functioning. It was weird to head home while it was so light out and the people on the streets and Metro were a whole different crowd. Of course Murphy's Law hit that afternoon.
Serious Metro issues where it took about two hours to get home when it's usually more like 40 minutes. Sat in a tunnel, sat at two stations, asked to get off the train and wait for another and then my station was shut down so my husband had to get me at one closer to the city. Geez Louise!
He picked me up and asked where I wanted to go to eat; I wasn't hungry so he decided to stop by Burger King for a veggie burger and a small vanilla shake to soothe my throat.
They were out of veggie burgers. "But the only people in town who order them are us two!" my husband said to the guy behind the counter. The guy just laughed. My husband then decided to order some cheesy tots and onion rings. "Sorry, we are also out of onion rings." WHAT???
We decided to head to the nearby chain restaurant that has veggie burgers. We walk in… to a bad smell (sanitizer, BO and cheap cologne) and two men screaming at each other at the hostess stand. Walked right out.
We headed toward home but decided to stop at Pier 1 to grab some sale candles and walked into an empty store. No salespeople ANYWHERE; I had to open the backroom door to yell for some help at the register and then got a salesperson who seemed to be using the register and wrapping candles in tissue for the first time. Oh, and they were out of bags.
After this we were both exhausted (and my husband is also sick) so we drove to Chevy's where we had a nice waitress, a clean table and a hot vegetarian dinner. Oh, and some very strong margaritas that helped us forget what a ridiculous couple of hours…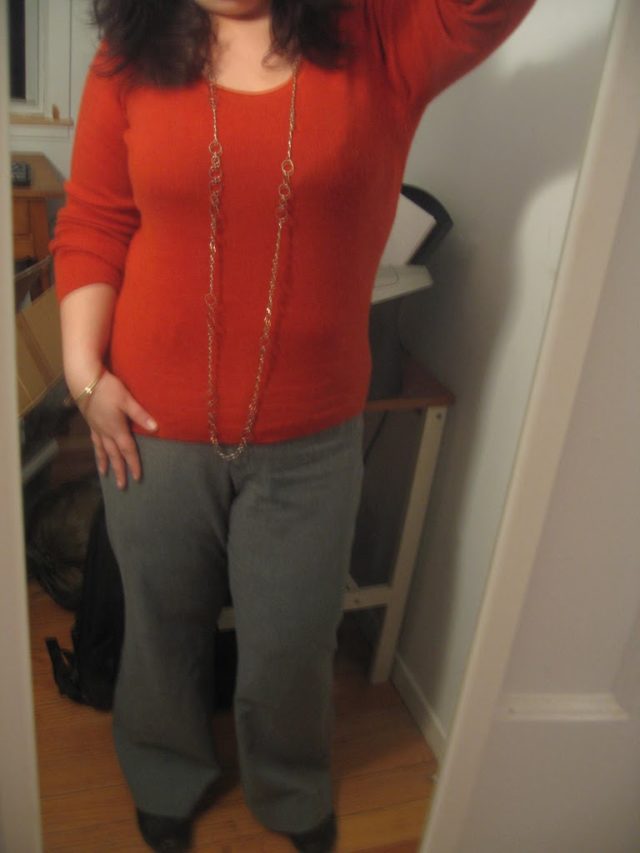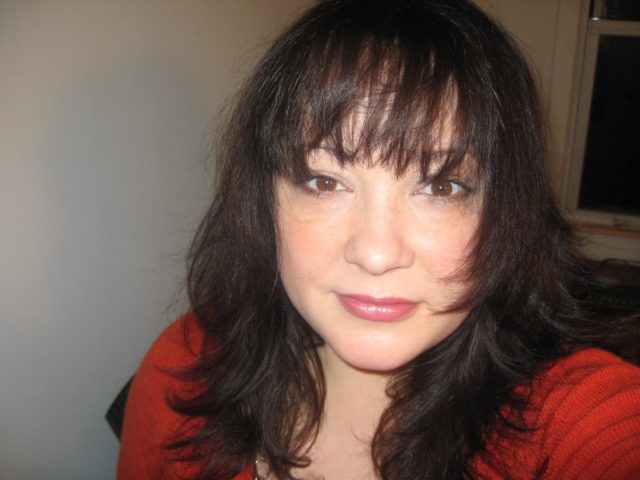 Feeling a bit better today – amazing what a bit of tequila can do! 🙂 And I went to scan my SmartTrip fro the Metro this morning and it said See Station Manager. Somehow my card wasn't scanned when leaving the Metro yesterday. "Did you go through that drama yesterday?" she asked. I said yes. "Well you poor thing, I didn't charge you for your travel yesterday. Have a good day!" Yay!
Orange merino scoopneck sweater from Marshall's, gray "Drew" trousers from Limited, long gold necklace from Express, gold bangles from Ralph Lauren, studs from Diamond Nexus Labs, black flats from Nautralizer.
Hair was washed and conditioned, bit of Jonathan Silky Dirt while damp, blown dry with a paddle brush.
Makeup is Smashbox Photo Finish primer, L'Oreal True Match concealer in W1-3, philosophy The Supernatural in Beige, Cargo Matte BeachBlush in Tenerife, Revlon ColorStay shadow quad in Neutral Khakis – ivory in inner corners, khaki on lids, chocolate in crease and along lash line. Lashes curled, Cover Girl Lash Blast in black and on lips is Neutrogena Soothing Lipsheer in Plum Kiss.
Not feeling great, hopefully with another night of good sleep I should be near normal tomorrow…