This article may contain affiliate links; if you click on a shopping link and make a purchase I may receive a commission. As an Amazon Associate, I earn from qualifying purchases.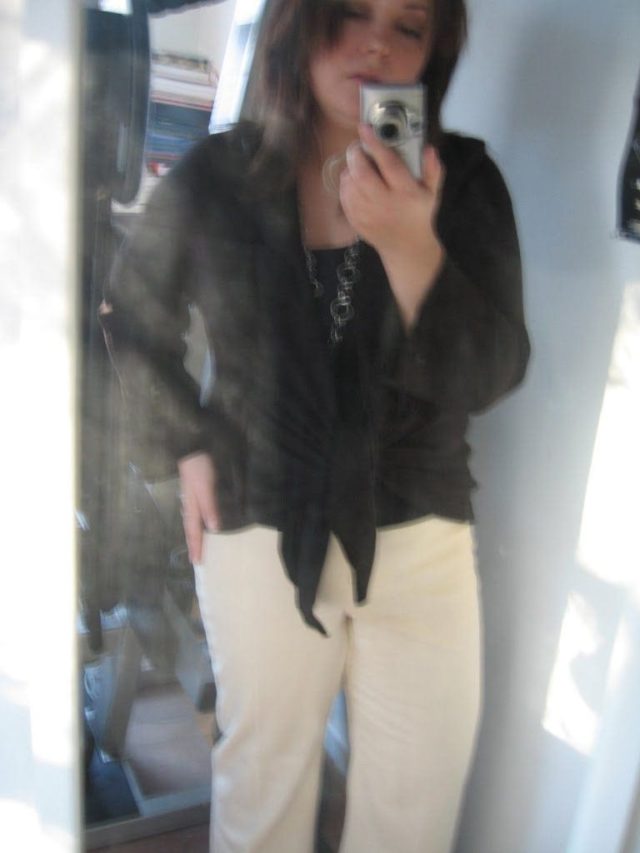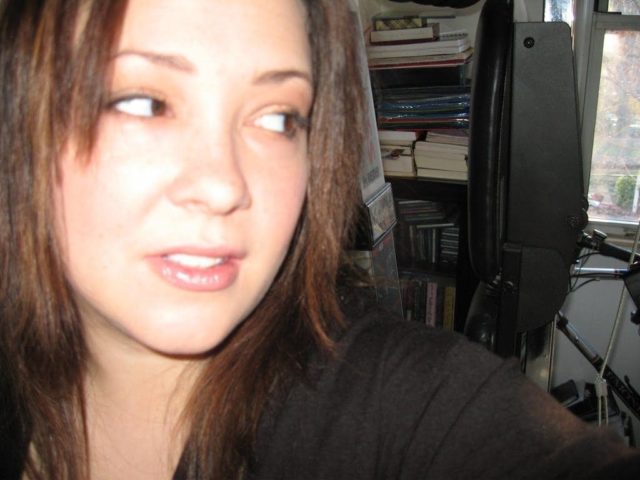 This is why I am so boring and routine with my makeup. When I try to get creative, it never looks as good. I remember once going to work in an orchid-hued sweater and did my eyes in shades of plum. I thought it was pretty, and they always say to wear plum shades with brown eyes. All day people asked me if I was okay, if I had been crying or if I was sick/tired. Yeah, never wore that combo again.
So today I was going through the makeup box and I found this shadow I haven't worn – The Body Shop's Golden Paprika. I have shown it often to customers – it looks so good on dark complexions, mixed with purples as the contour shade, and glammed up with one of their Eye Shimmers in gold or pink over it. But on me? haven't done it except on my hand as a demo. So I decided to do it. I put it on strong on the lid, and faded to a slight sheen on the brow bone (yeah, was inspired by this month's Allure article on metallic shadows). It looked… icky. So I decided to use the brown of my brow powder (Maybelline's Dark Brown brow powder) in the crease and along the lash lines. Better, but still icky. Have to leave for work…. eight minutes ago. I put on some Nars Orgasm blush, an e.l.f gloss in a shimmery brown and a few coats of L'Oreal's Full Definition mascara in Black (which I HATE because after a month it became clumpy and grody).
Hair? It's on it's second day. It's weirdly flat, but I didn't iron it. I barely even blew it straight, it just looked this way when I woke. I put in some Sebastian Shaper spray to make it piecey and fuller, but it didn't accomplish much on this mop.
I am wearing a black cashmere tank from Banana Republic, over it a black kimono-style cardigan from Ann Taylor, no belt, and the ends of the front tied in a loose knot. Vanilla coin-pocket trousers from Ann Taylor Loft. Black pointy pumps (Melrose) from B.P./Nordstrom. Silver dangle earrings from Nordstrom, silver loops necklace from Ann Taylor Loft, silver cuff bracelet.