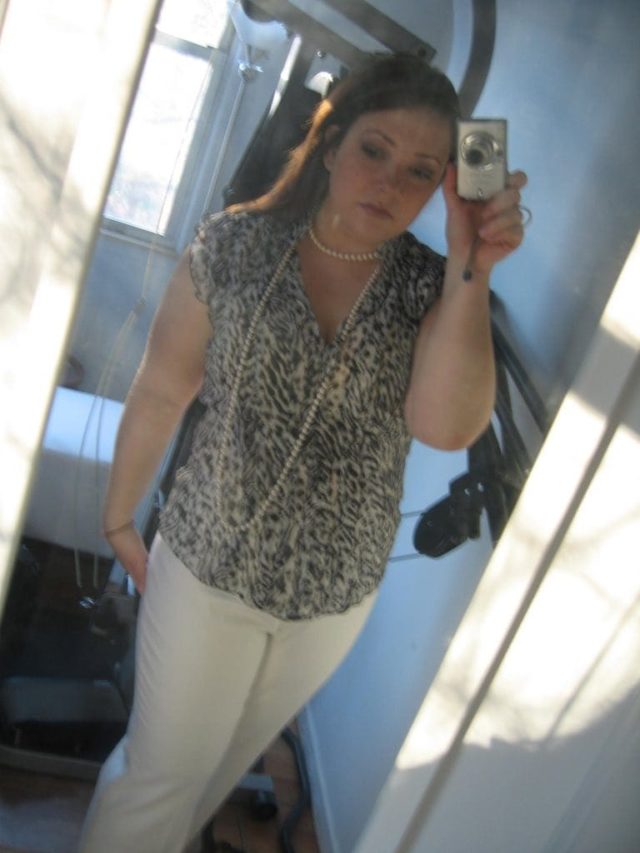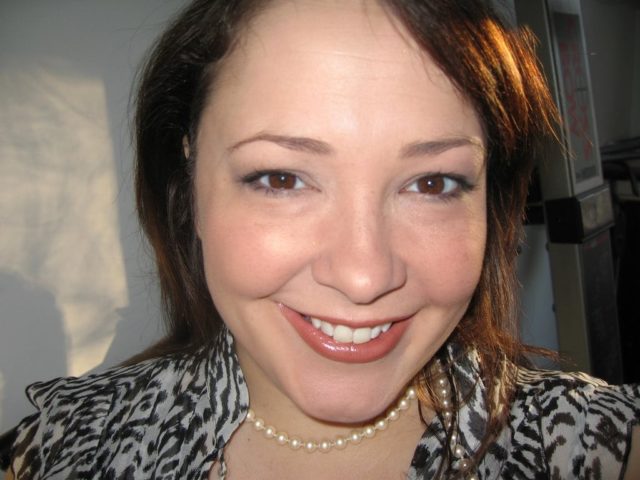 Ivory and black chiffon cheetah-print sleeveless top with tuxedo ruffles – Banana Republic. Beige spandex camisole from Limited, ivory wool trousers from Ann Taylor, long pearl necklace from Limited, short one from Monet.
Makeup is L'Oreal True Match foundation and concealer, Smashbox Soft Lights in Tint, Physician's Formula bronzer in light, The Body Shop eye shadows in Slate (lid) and Soft Black (crease and lash line). L'Oreal Voluminous mascara in Black. On lips is The Body Shop lip liner in Beech on entire lip, then e.l.f. gloss in a bright pink over that.
Hair is weird and in desperate need of a cut. Washed, conditioned, then Sexy Straight Hair's Shine On and a bit of SAMY Mucho Volume applied when damp. Dried with round brush.