This article may contain affiliate links; if you click on a shopping link and make a purchase I may receive a commission. As an Amazon Associate, I earn from qualifying purchases. 
Wednesday after work I had a hot date with my husband! A friend of ours had two tickets to the The Australian Pink Floyd Show at the Warner Theater. Supposedly this group is so good they were asked to play for David Gilmour's 50th birthday and have performed with members of Pink Floyd. The friend wasn't able to attend so he gave us his orchestra seat tickets for free. I remembered I still had a gift card to Jaleo that I received as a gift for officiating a friend's wedding last year so hubby and I had a free date night!
I just stayed at work a bit late and then met my husband at the Gallery Place/Chinatown Metro stop. My mom was generous enough to watch Emerson so we could have the night out. We walked to Jaleo where we had some fabulous tapas and a couple post-dinner cocktails, and then headed over to the Warner Theater.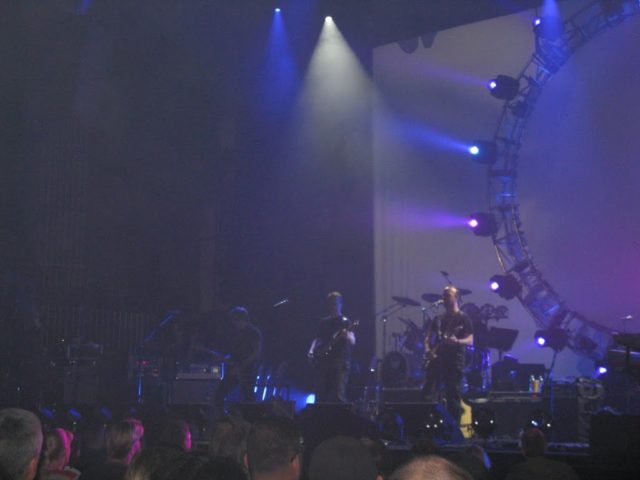 The show was quite good and the crowd was phenomenal – so passionate about the music and supportive of the band. They really made the experience. And then the Warner Theater is so beautiful with the gold etchings on the ceiling and the chandeliers, the light show was even more awesome against such a backdrop. We were at my mom's by mignight to pick up Emerson and I was asleep before 1am. Not too shabby for a school night!
Thursday: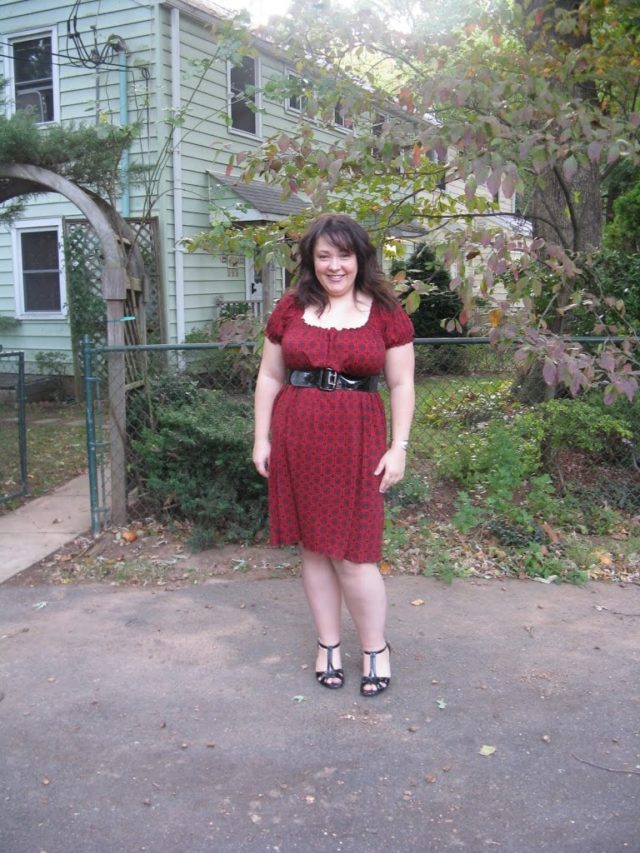 Red print dress from Max Studio, black belt from Ann Taylor, black patent T-straps from Sofft, silver cuff, solitaire stud earrings from Diamond Nexus Labs.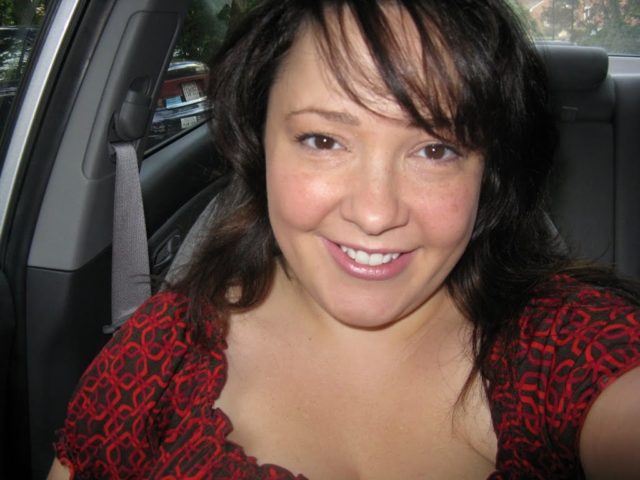 Hair is next day, all I did was brush it. Makeup is pretty minimal – Laura Mercier tinted moisturizer, Nars blush in Orgasm, Cover Girl LashBlast mascara, Lorac eye shadow in Serenity and Lorac lipstick in Hatha.
No pics today, nothing too exciting. Super casual Friday. I am wearing my Gap Essential jeans, my New Balance trainers, a gray ribbed tank, my gray and yellow striped cashmere cardigan from Gap. Hair was washed and conditioned and air dried into waves, makeup is pretty minimal.
No plans for this evening, but this weekend should be pretty fun. My dear friend Amanda is having her bachelorette party on Saturday evening and then her shower on Sunday! I'll be sure to have pictures to share!