This article may contain affiliate links; if you click on a shopping link and make a purchase I may receive a commission. As an Amazon Associate, I earn from qualifying purchases.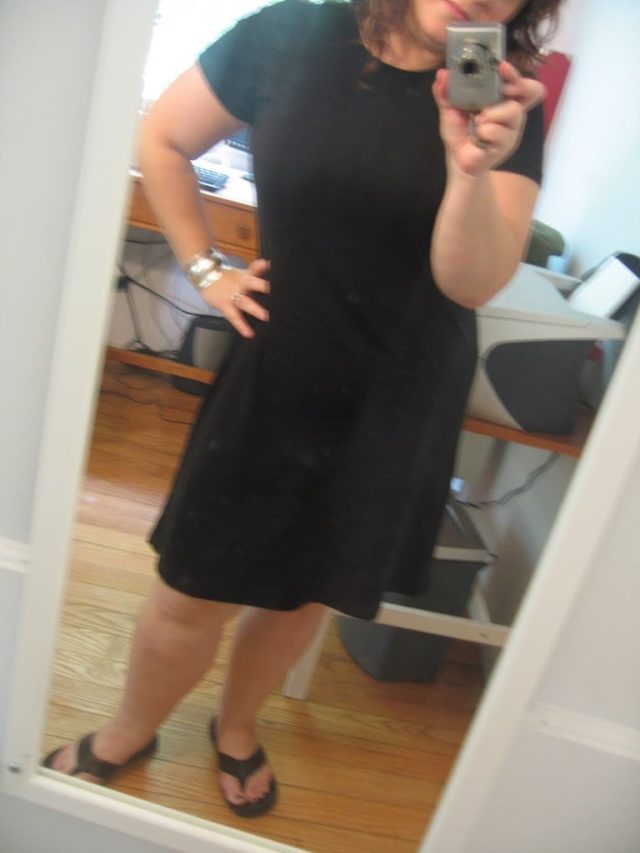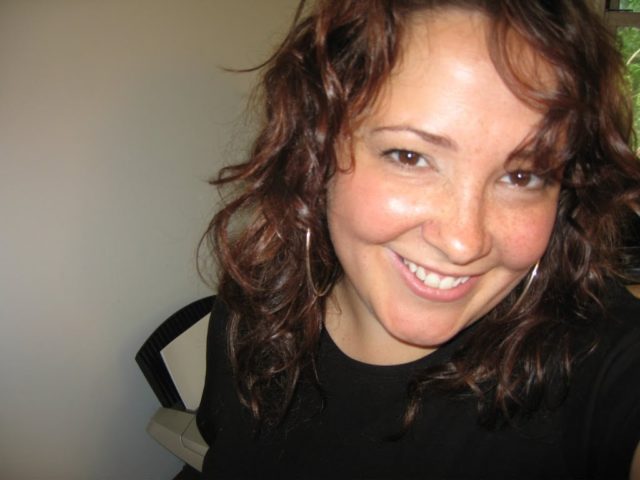 Cookout at my house to celebrate the 4th of July. I had about 30 people come starting at noon, we grilled, and a few who were still interested and awake walked to see the fireworks at the nearby lake.
Black tee shirt dress from Jones New York Sport, silver hoops from the Icing, silver cuff, black "Sandy" flops from Reef.
Hair washed, conditioned and Brilliant Brunette Starlit Waves spray added while damp and allowed to air dry. Curled a few unruly pieces.
Makeup is almost gone by time this picture (taken around 2pm after rushing around setting up, going to the liquor store and greeting people in the hot hot humid weather), but it was L'oreal true Match foundation in W4-5, Body Shop bronzing powder in Light as powder, Smashbox Soft Lights in Tint on the apples of my cheeks, lashes curled and two coats of Max Factor Lash Perfection in black applied, small amount of khaki shadow from Revlon ColorStay shadow quad in Neutral Khakis. On lips is Revlon Super Lustrous Lip Gloss in Pink Afterglow.
Thursday I was sick. I don't know if it was food poisoning or what, because I started feeling bad Wednesday evening. I worked from home part of the day, and the rest of the time slept and watched daytime TV (I adore Ellen, she is too cute and fun). So I spent the day in my camo cropped pants from Express and a gray tank top from Old Navy and either my bathrobe or an afghan. Ugh.
Today I still feel a bit off, but came to work for the first half of the day. No photos which is a good thing because I broke ALL my rules today. Hair unbrushed (washed yesterday) and thrown up in a ponytail/updo. No makeup. Wearing my coral babydoll top and my Gap curvy fit bootcut jeans, and my Reef flops. Silver hoops and cuff. I look like poo-poo. But I get to leave at noon to head to the beach for a girl's weekend. I figure I'll shower once I get there or else head straight to the beach and I have a bag full of far cuter clothes for the rest of the time (and you know I will return with photos!).