This article may contain affiliate links; if you click on a shopping link and make a purchase I may receive a commission. As an Amazon Associate, I earn from qualifying purchases.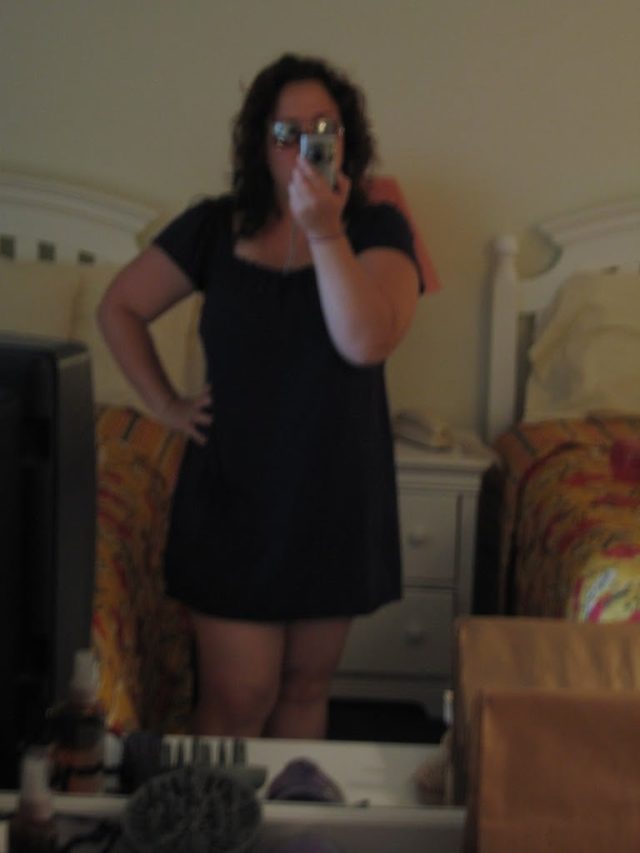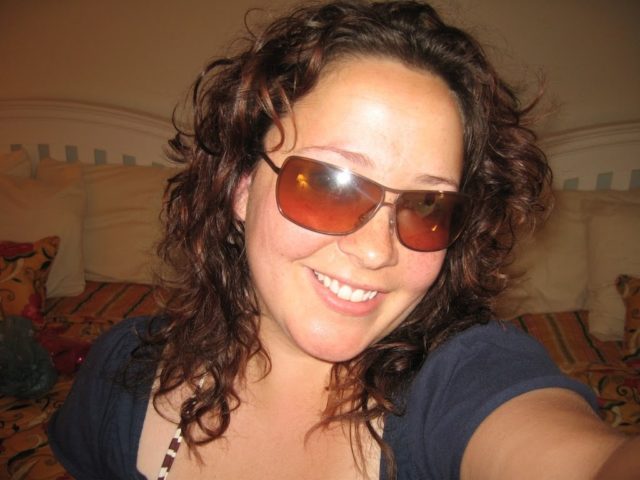 Spent the weekend at the beach in Delaware with five friends. We stayed in a cute beachside hotel; we lucked out by having two rooms with a door connecting them. Kept the door open all weekend so it was more like a suite for us.
Friday we got to Dewey Beach around 4pm. A bit late to trek to the sand with all our shore equipment, so we took advantage of the hotel pool.
Navy jersey beach coverup from old Navy, ivory and brown zebra-print bandeau one-piece suit from J. Crew with detachable halter strap and ties at the hips/leg openings, black "Sandy" flip flops from Reef, pink metal sunglasses from Target. This is my hair post-chlorine and sunbathing.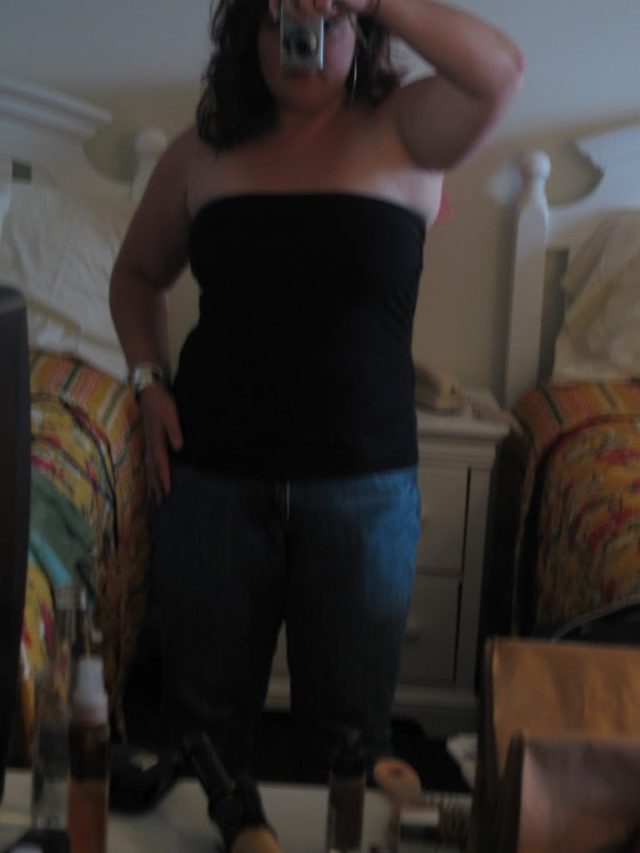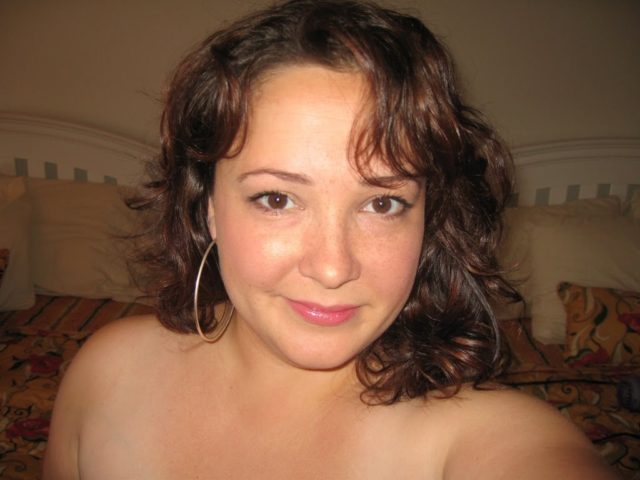 Friday night, we went out to the Bottle and Cork, a bar/music venue that is not enclosed, has some covered areas and some open spaces (no air conditioning). We saw a local cover band that is extremely entertaining and talented, danced quite a lot. I was a bit tired from the long day, so headed in around 11:30.
Black knit tube top from torrid, Gap Curvy Bootcut jeans, black "Sandy" flops from Reef, silver hoops from The Icing, silver cuff bracelet.
Hair was washed with the hotel shampoo because I forgot mine, no conditioner. This left my hair looking AWFUL all weekend, but my friends had shampoos that were either 2-in-1 (which leaves my hair awful) or color depositing or something… I figured with the heat and humidity it would be awful anyway. Well while damp I added Brilliant Brunette's Starlit Waves and let air dry halfway, then dried the rest with a diffuser. The hair was a weird almost gummy consistency (could be the shampoo, the different type of water, the low water pressure meaning I may not have rinsed completely) so I hit the whole head with my friend's Tresseme hairspray, then curled the top part that was strange. The ends looked ragged, so I used some of the Brilliant Brunette Shine Shock on them. Ended up sweating while dancing and the whole thing was piled up in a messy topknot before the end of the evening, thanks to a ponytail elastic.
Makeup is L'Oreal True Match concealer in W4-5, Body Shop bronzing powder in Light as face powder and slight color, Smashbox Soft Lights in Tint on the cheekbones, the khaki shadow from my Revlons ColorStay shadow quad in Neutral Khakis with a bit of the chocolate in the crease and along lash lines, Max Factor Lash Perfection in black on curled lashes, Revlon Super Lustrous Lipgloss in Pink Afterglow.
Saturday was spent at the beach. We didn't leave until almost 4pm, the weather was perfect, a slight breeze and the water wasn't too cold to play in it. I forgot my book, but read a ton of magazines that the girls brought. Again wore the zebra suit, the navy beach coverup, the pink sunglasses and the flip flops. I was pretty good with reapplying the sunscreen until the last time exiting the ocean, which left pink on my back and upper legs.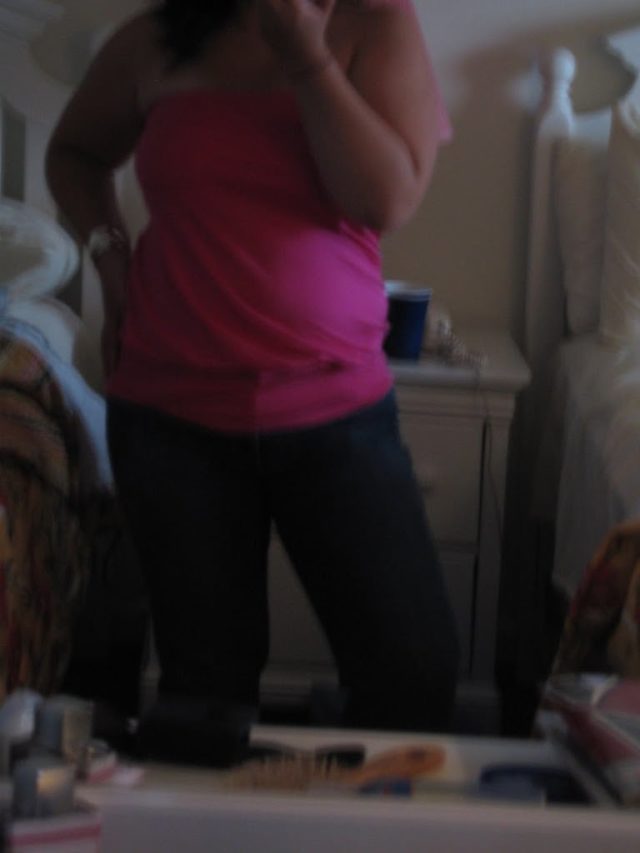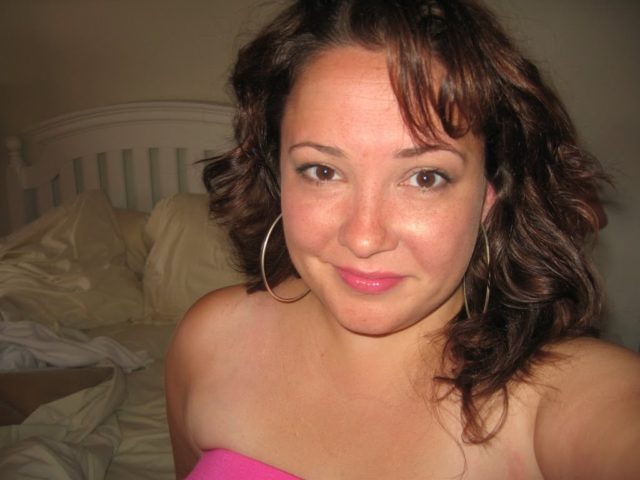 Saturday night, we went to dinner at an Irish pub, then to another bar to hang out. This bar is mostly enclosed and air conditioned which was a nice change from the previous evening.
Pink jersey blouson tube top from Victoria's Secret, Joe's "Provocateur" jeans, brown stacked flip flops from J. Crew, silver cuff and silver hoops from The Icing.
Hair was the same routine, but I curled it more in a 70s Farrah way, which the strands seemed more receptive to.
Makeup was the same as well, I just switched the lipgloss to Revlon's Shine that Pink because I felt it looked fun with the pink top. I also put some Body Shop Lip and Cheek Tint under the gloss for staying power. I got a few compliments from guys and gals that evening, which was nice and somehow the heat seemed to work with, instead of against my hair making it more "Farrah" through the evening and not so greasy and damaged.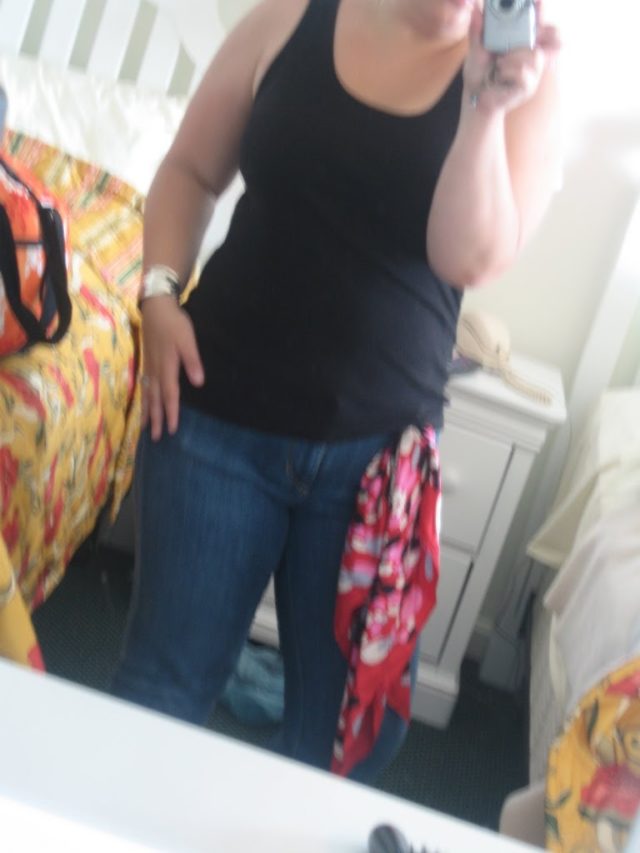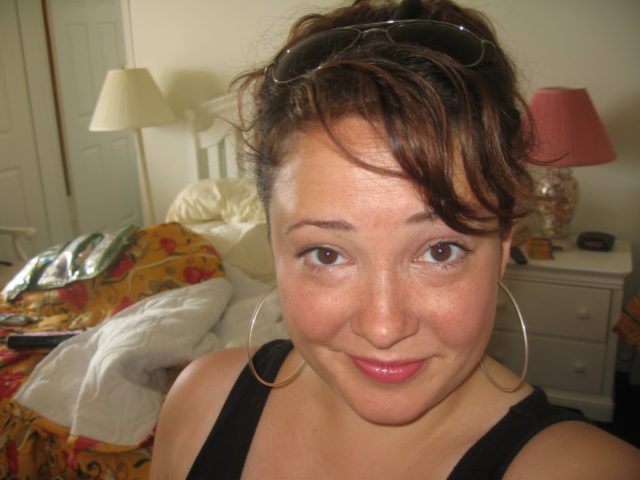 Sunday morning, we went to breakfast at the same bar we attended Saturday night. On Sundays they have a make your own Bloody mary bar and a great breakfast menu. Usually people hang out on the decks and drink and socialize throughout the day, so I dressed for that.
Black ribbed tank from Caslon, the same Joe's Jeans from the night before, pink print scarf from Liberty tied to belt loop, black "Sandy" flops from Reff, silver hoops from the Icing, silver cuff.
We didn't shower because "Suicide Sundays" at this bar are pretty casual and bummy. Also the temperature and humidity had increased and the day was like walking through soup. I throw my hair in a pile with an elastic and let it do what it does.
Makeup was just a touch of bronzing powder, Max Factor's Lash Perfection on curled lashes and Revlon's Super Lustrous lip gloss in Shine That Pink. Took my silver aviator sunglasses from a mall kiosk. We stayed for breakfast, but then were all so exhausted and hot, we decided to head home.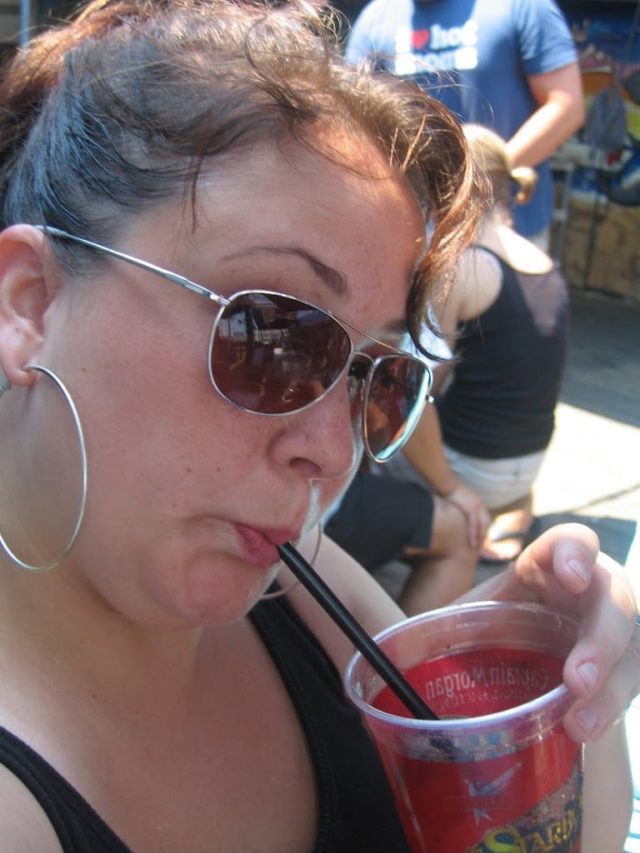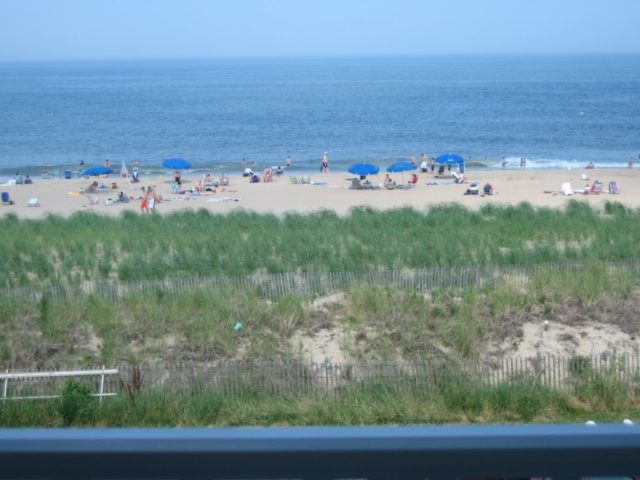 It was a great girlfriend getwaway! Unfortunately my camera battery was low, so pictures throughout the trip were taken on cameras of my friends, so no real "action" shots of the trip. If I get good ones, I'll add them. Until then, here's a nice shot of the beach from our hotel room's balcony and me with my custom-made Bloody Mary (the bar's Bloody Mary mix, Tabasco, two lime wedges squeezed, a bit of olive juice from the jar of olives, two olives, two pieces of celery, tons of Old Bay, a bit of Worcestershire sauce and a bit of spicy steak sauce).