This article may contain affiliate links; if you click on a shopping link and make a purchase I may receive a commission. As an Amazon Associate, I earn from qualifying purchases.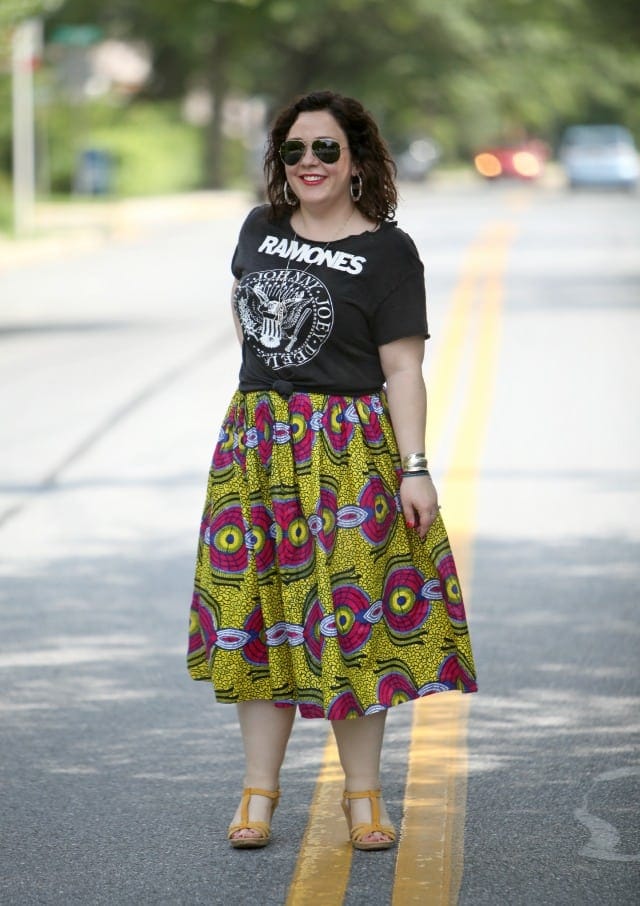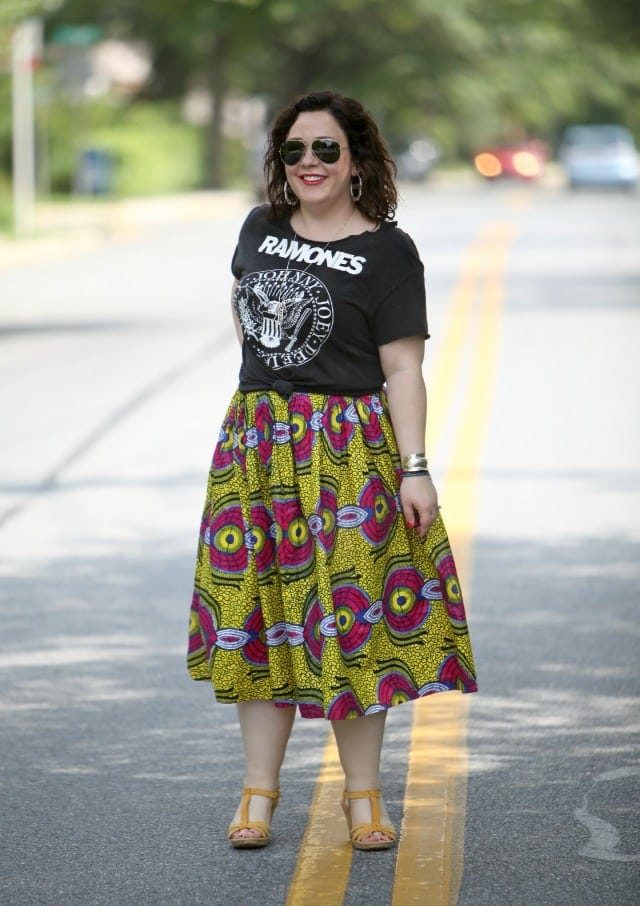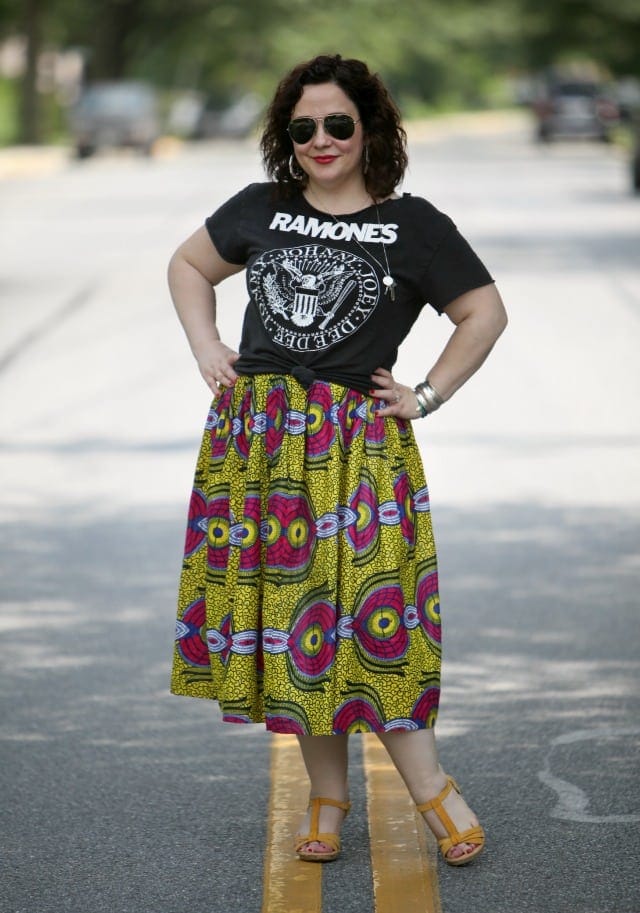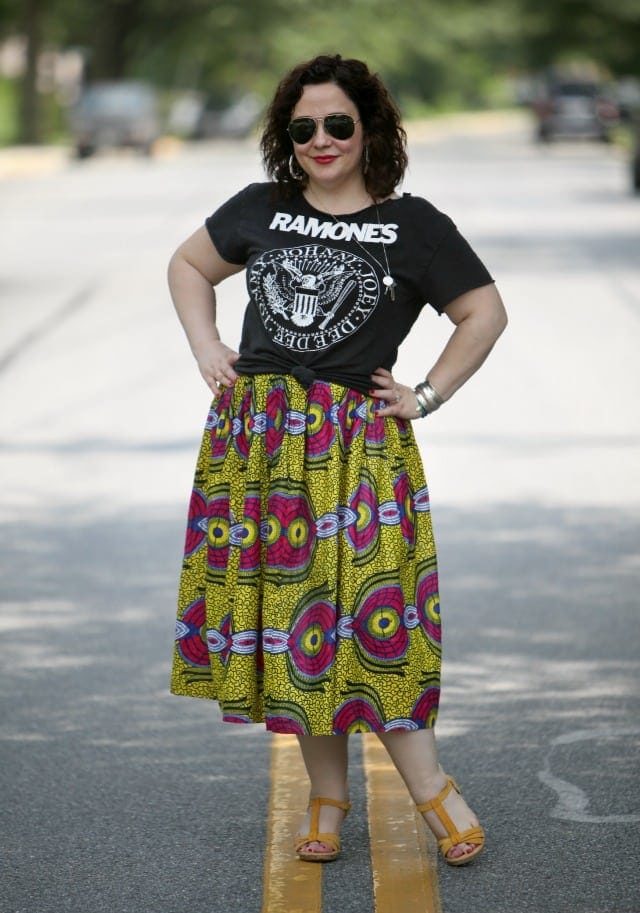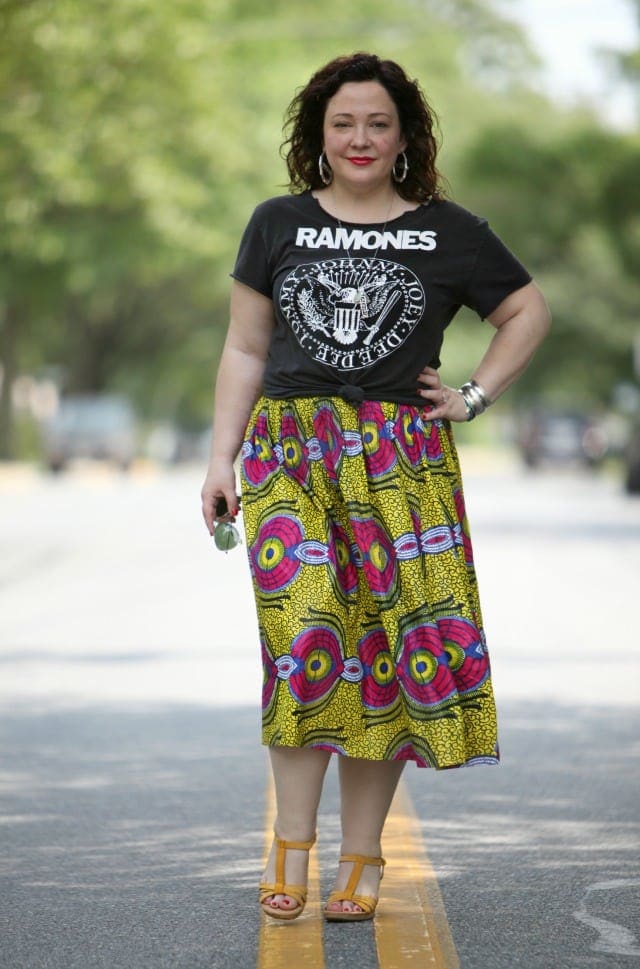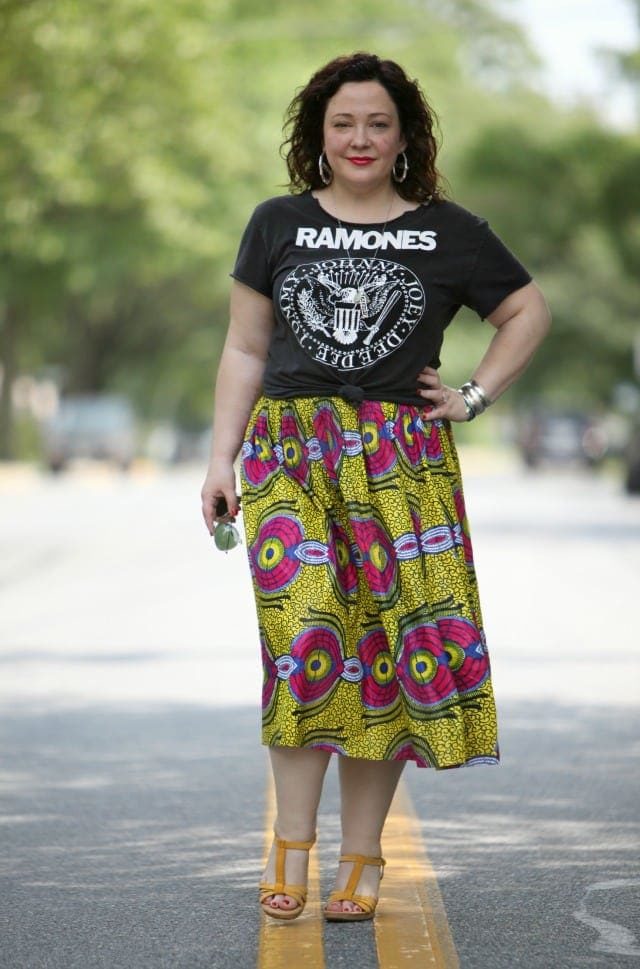 Tee: Had forever (similar) | Skirt: Etsy Seller Buy the Dress | Shoes: Born 'Myndy' | Sunglasses: Ray-Ban (on sale 25% off) | Necklace: Silver chain with various charms I've collected over the years | Bracelets: Cuff I've had forever (similar), beaded bracelets c/o Lifetherapy | Earrings: Etsy Seller Keti Sorley Designs
I wore this Sunday for a Target run, to head to the grocery store, the wine shop, and to drop off some clothing donations. This skirt is waxed cotton so it floats away from the body keeping me cool and doesn't wrinkle as fast as basic cotton. These sandals I purchased many years ago and still find them incredibly comfortable; I remember thinking I'd regret yellow as I have so little in my wardrobe but I treat them like a neutral. This combination looks more pulled together than shorts but for me I find to be more cool and comfortable and better fitting my personal style!
These earrings were a treat I recently bought myself.  I have wanted earrings like this since high school but always put it off feeling it was a frivolous purchase.  But recently I wondered why put it off if I have wanted it for more than two decades?  I'm 40 years old, a grown-ass woman so I bought them with my grown-ass woman money!  My 16-year old self is very proud.