This article may contain affiliate links; if you click on a shopping link and make a purchase I may receive a commission. As an Amazon Associate, I earn from qualifying purchases.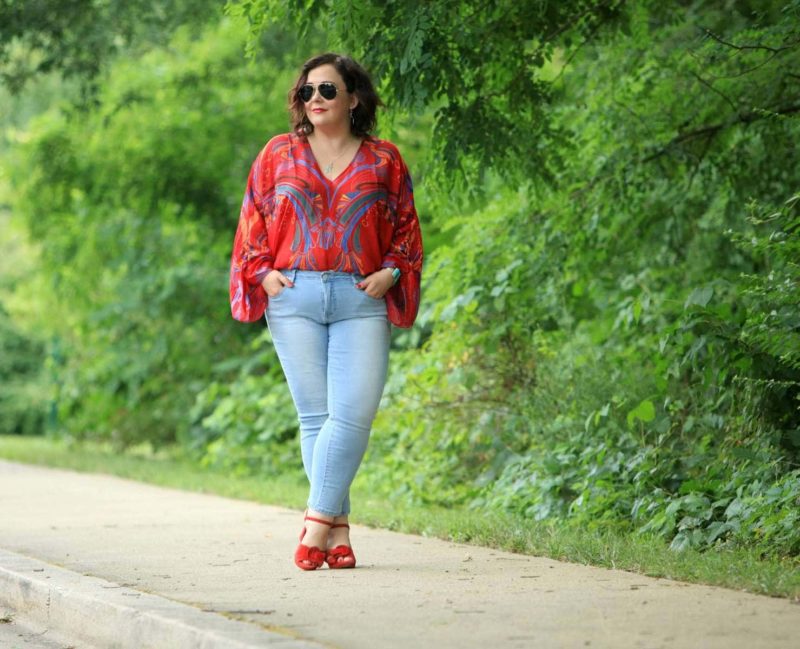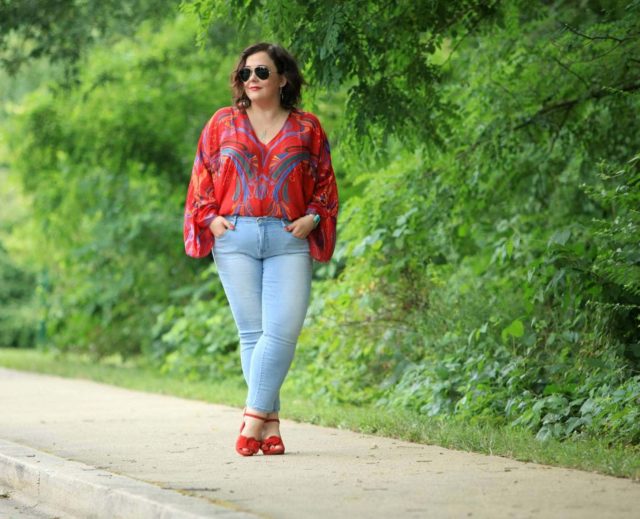 blouse | jeans | shoes | bag | bracelet | earrings | sunglasses | lip gloss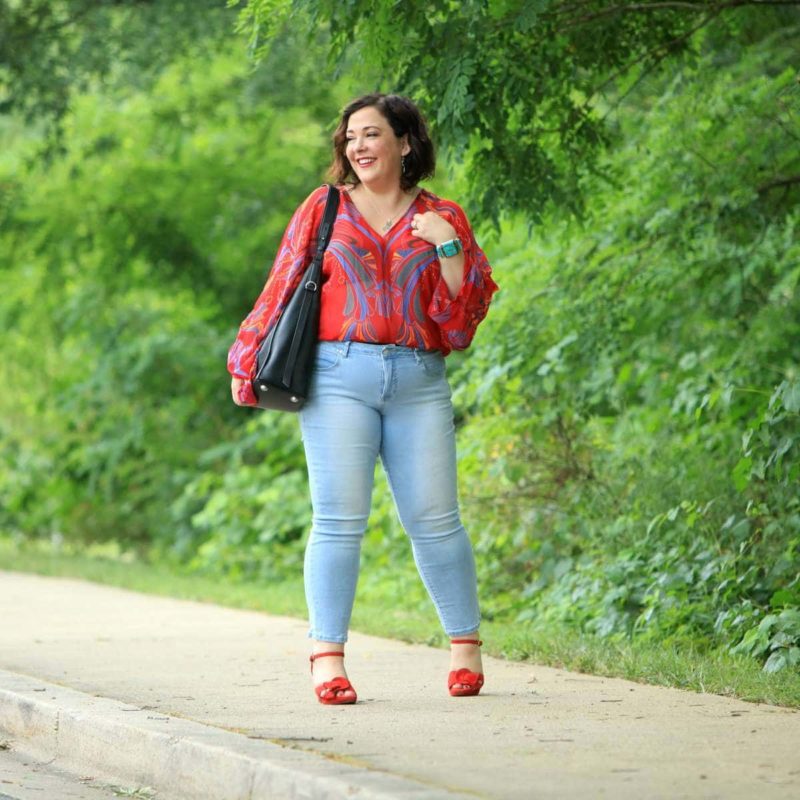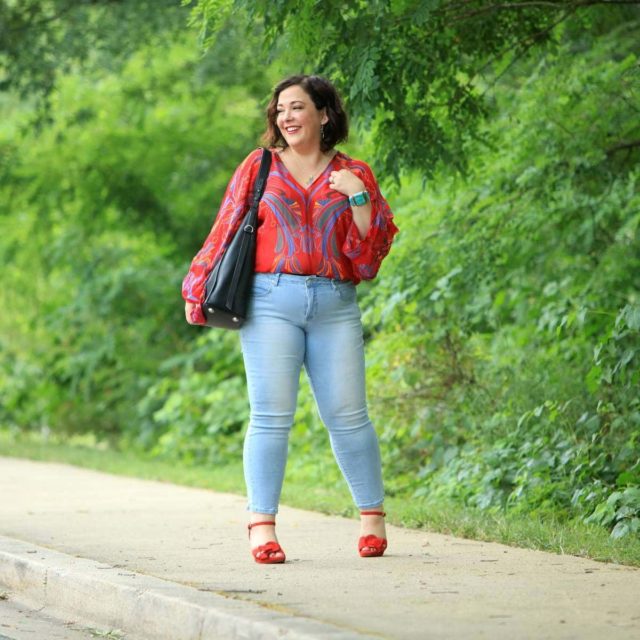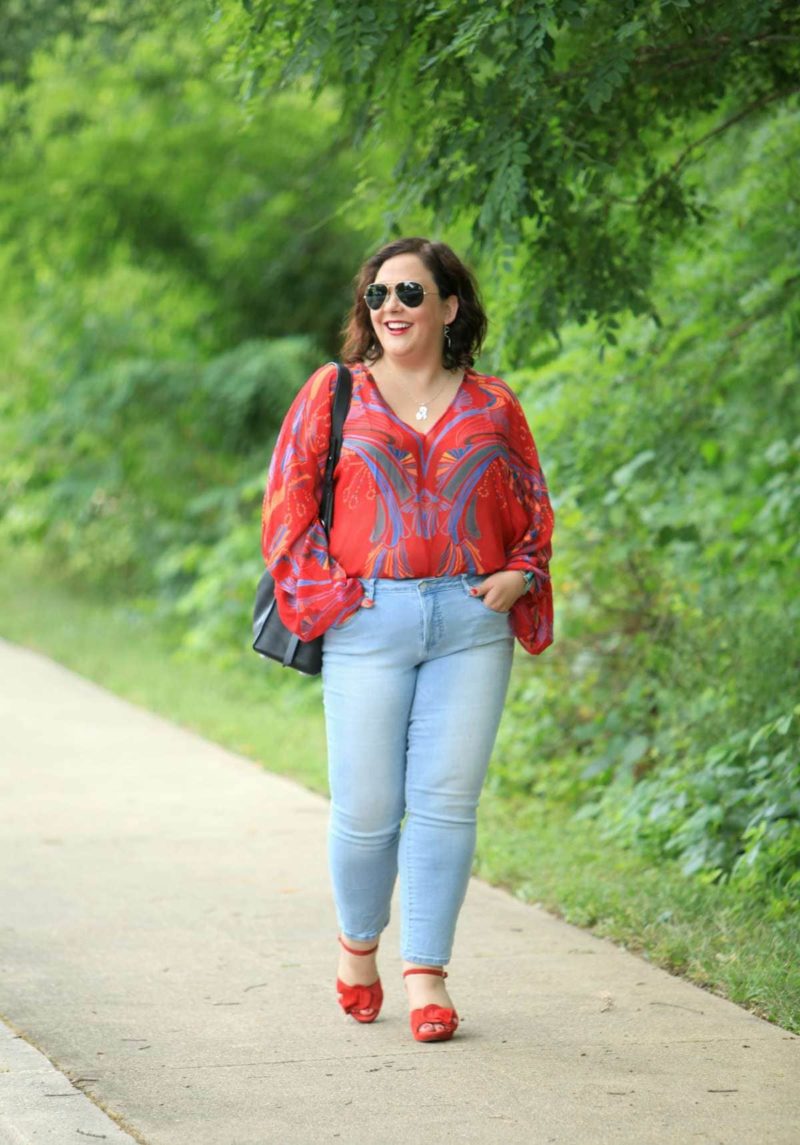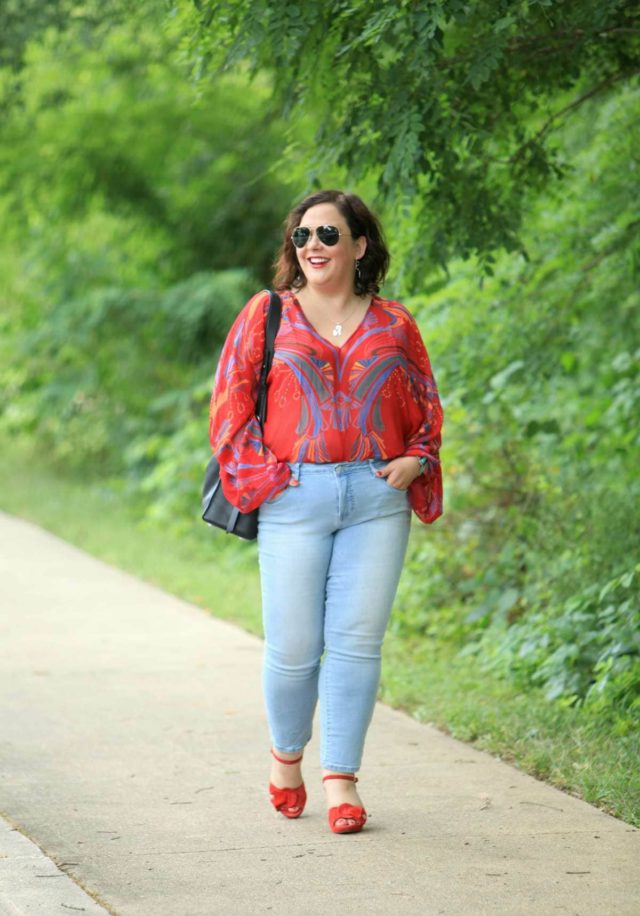 Blouse: Free People (L) | Jeans: JAG Jeans (16; plus option) | Bag: ALLSAINTS | Shoes: Naturalizer | Sunglasses: Ray-Ban | Bracelet: Bought in Four Corners (similar) | Earrings: ASOS (similar) | Lipgloss: Christian Louboutin (gift from friend)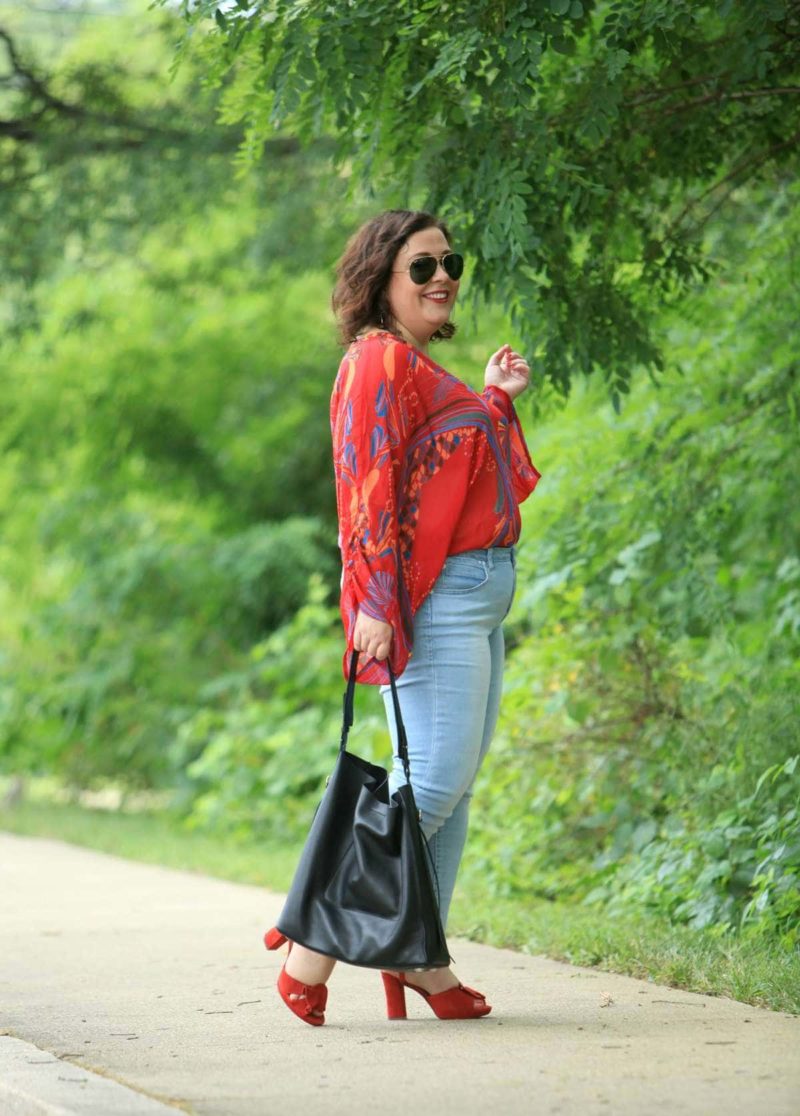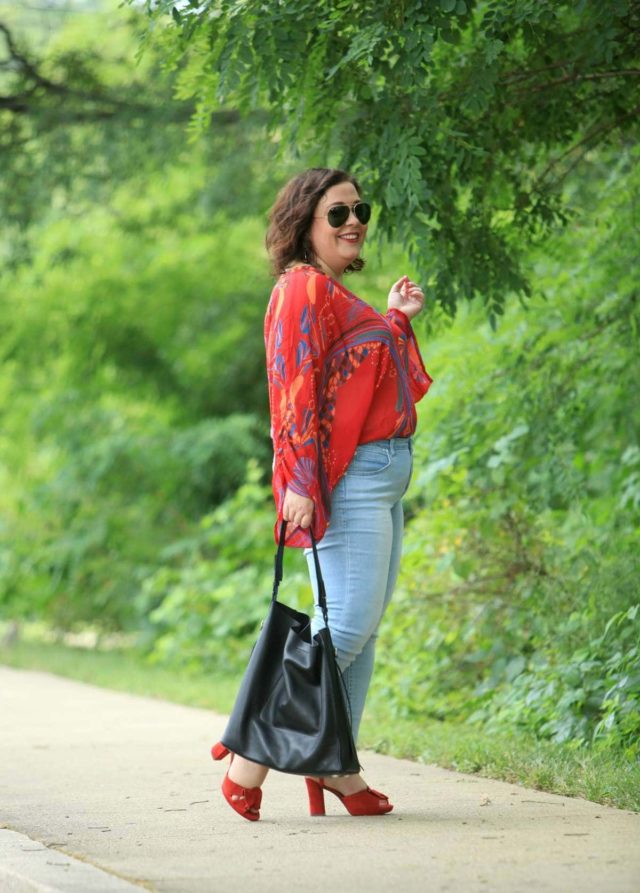 I love the style of the brand Free People, but I usually pass it by in stores because it's too small for my 14/16 body. Free People goes up to Large, and I know from experience many of their size Large pieces are made for a 10/12 body that is not terribly curvy. But I saw this blouse at Nordstrom and thought because it was blousy it may work. It looked really sheer; I envisioned slipping it over some of my black dresses or jumpsuits to give them a different effect.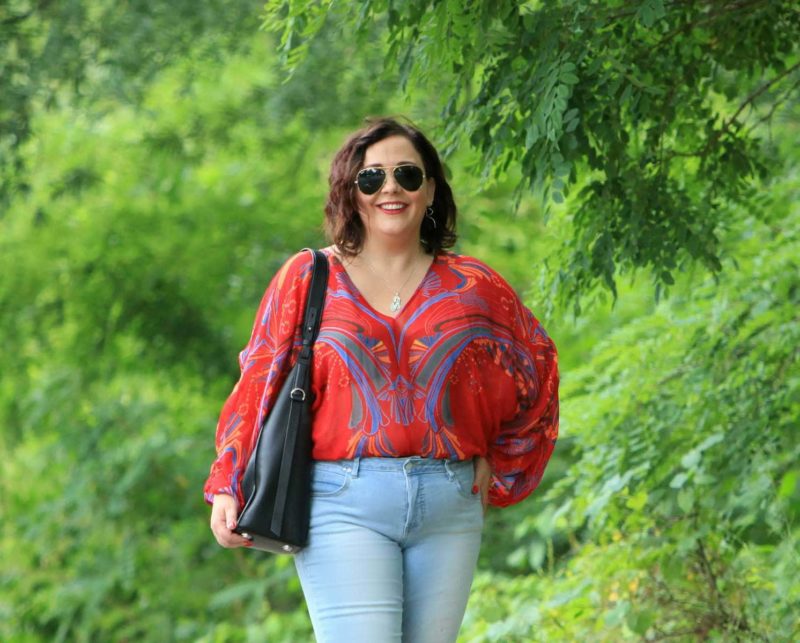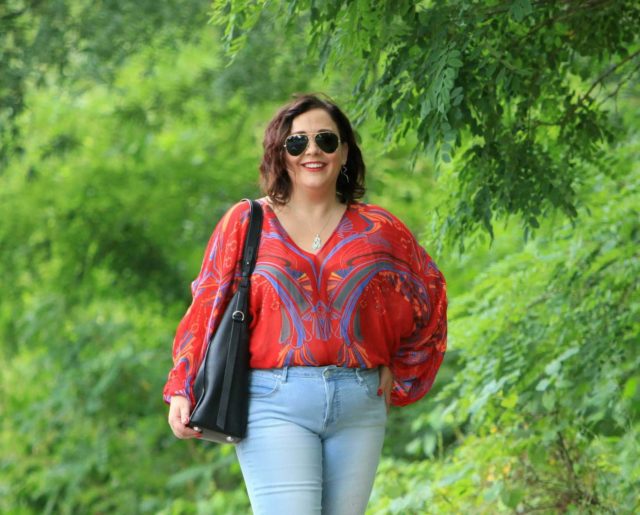 I was pleasantly surprised when I received it to find not only did it fit comfortably, but it wasn't as sheer as the pictures. While I felt comfortable wearing this with just a skin-colored molded cup T-shirt bra, some may prefer to wear a camisole underneath. The waist is elasticized, but not tight. I think this top would also look great with wide leg drapey black pants, or high-waisted sailor-style wide leg jeans. If red isn't your jam, this blouse also comes in black.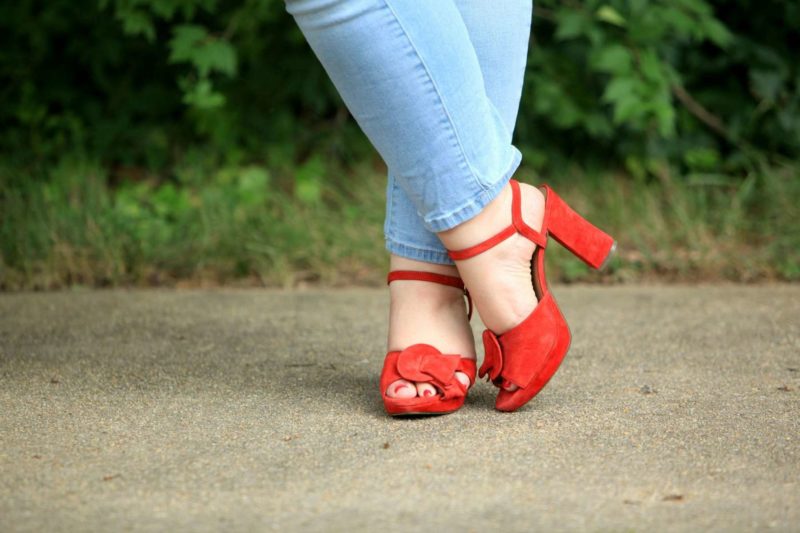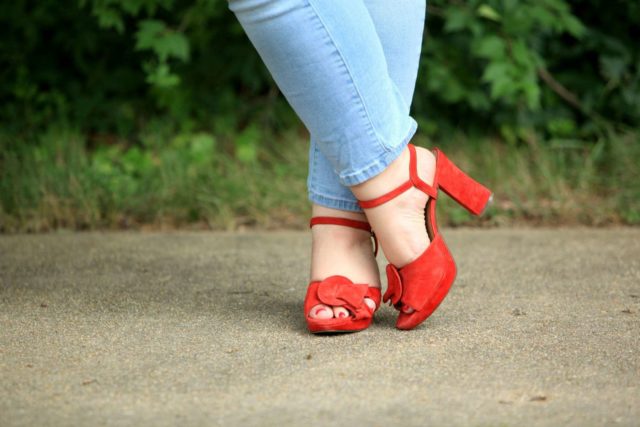 These red suede sandals from Naturalizer have been such a good purchase! They're super comfortable, and great for those who have wide feet. I've worn them dancing all night with a maxi dress, paired them with a retro-inspired dress, and like them also with jeans. While I got them in red, they also come in black suede, and a stripe twill.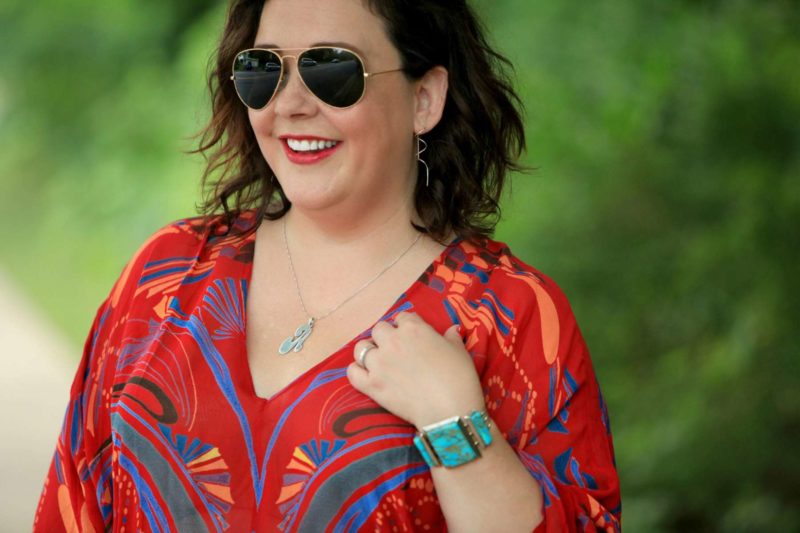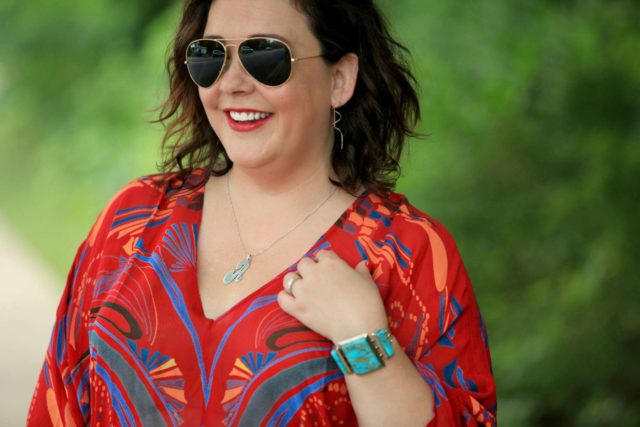 Speaking of red, let's talk about this lip gloss. I have an old friend who works behind the scenes at Christian Louboutin. A few months ago she was in town and we went to dinner and she gave me this gloss as a gift. I have never owned such a luxurious and decadent thing. It comes in a black lacquer box, surrounded with velvet, has it's own velvet pouch for storage and a silk ribbon hangs from it so you could even wear it like a necklace. I was so blown away I never even removed the bottle from the packaging, just occasionally opened it to admire. It sat on my bedside table all this time, it felt wrong to open it and do something as ordinary as put in on when heading to work or out for brunch with friends. Last week I said eff this, I'm being ridiculous. A friend gave me this, and it's rude to not enjoy a gift from a friend. I thought it fitting to pair it with a blouse I would normally not consider for myself. It's really nice; a gorgeous color, great formula, and it looks utterly amazing when you whip it out of your bag for touch-ups. I won't be replacing it when it runs out, but while I have it I will be wearing it with gusto and with joy.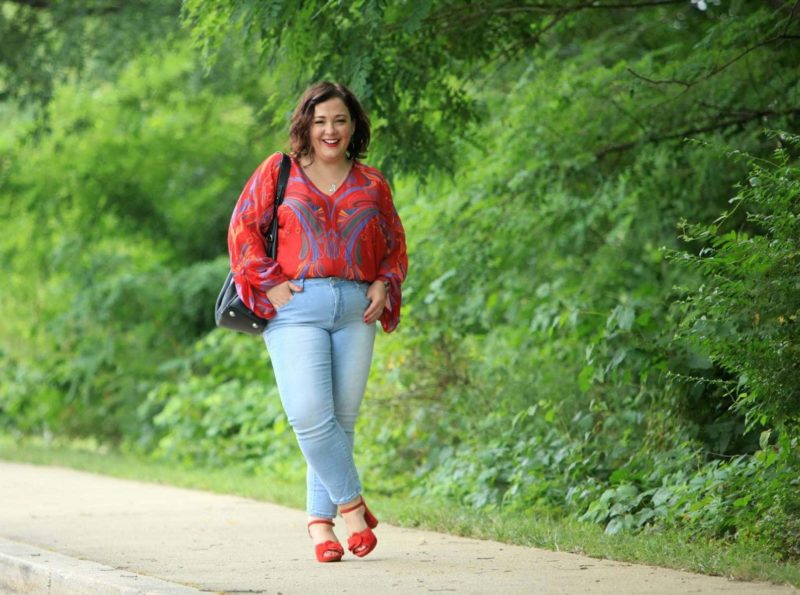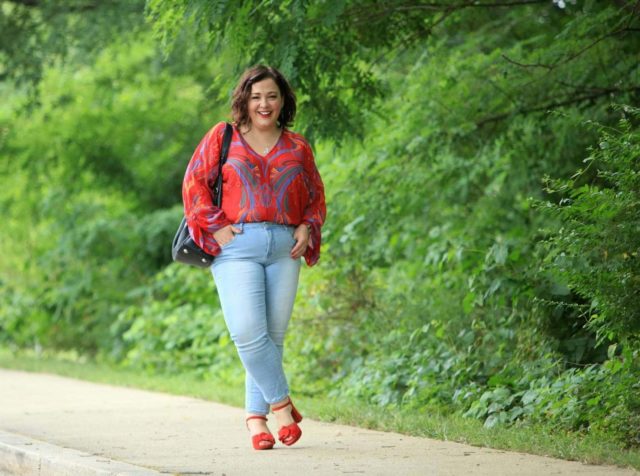 Do you have clothes or accessories you never wear for fear you may ruin them? Is your good china covered with dust? What's the point of having good things if they don't get use? Sure, it may get nicked or snagged or broken, but it had a chance to be part of your life. Things are just things, and they can't really make your life more full unless they become an integral part and taken out of the glass case. Life is short, use the good china, and wear the ridiculously expensive lip gloss!