This article may contain affiliate links; if you click on a shopping link and make a purchase I may receive a commission. As an Amazon Associate, I earn from qualifying purchases. 
I've been tagged! Under the Myrtle Tree tagged me to do this meme, thank you so much!
The rules are:
a) Pick up the nearest book of 123 pages or more.
b) Find page 123.
c) Find the first 5 sentences and read them.
d) Post the next 3 sentences.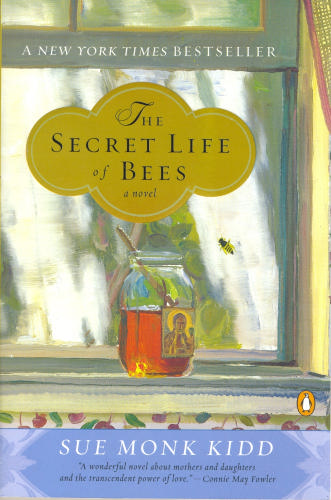 I am at work and the closest book I have is actually the one I finished on the Metro ride to work today – The Secret Life of Bees by Susan Monk Kidd. I was cleaning out my home office this weekend and found this: my sister a year ago gave me a whole XL L.L. Bean Boat & Tote of books she had read and was sharing. I thought I read them all, but somehow missed this one. What a wonderful book, I really fell in love with it and all the characters in it.
Page 123 is in the middle of Chapter 6, almost halfway through the novel…

Because I hated lying to August when she was so good to me. Because Rosaleen was probably right about dream worlds. Because I was pretty sure the Virgin Mary was not back there on the peach farm standing in for me the way she'd stood in for Beatrix.
If you read this book, you will see that this is an awesome trio of sentences to choose. The speaker is Lily, a 14-year old girl who had left her home with her nanny Rosaleen to find answers and a loving place. August is the woman who took her in, and had recently told her a story about a young nun named Beatrix who had run away from her convent, came back and wasn't missed because Mary had stepped in her place. Makes far more sense if you read the book, I swear!
I'll now tag Shoegal, Sez Shares, and La Femme Couture!