This article may contain affiliate links; if you click on a shopping link and make a purchase I may receive a commission. As an Amazon Associate, I earn from qualifying purchases.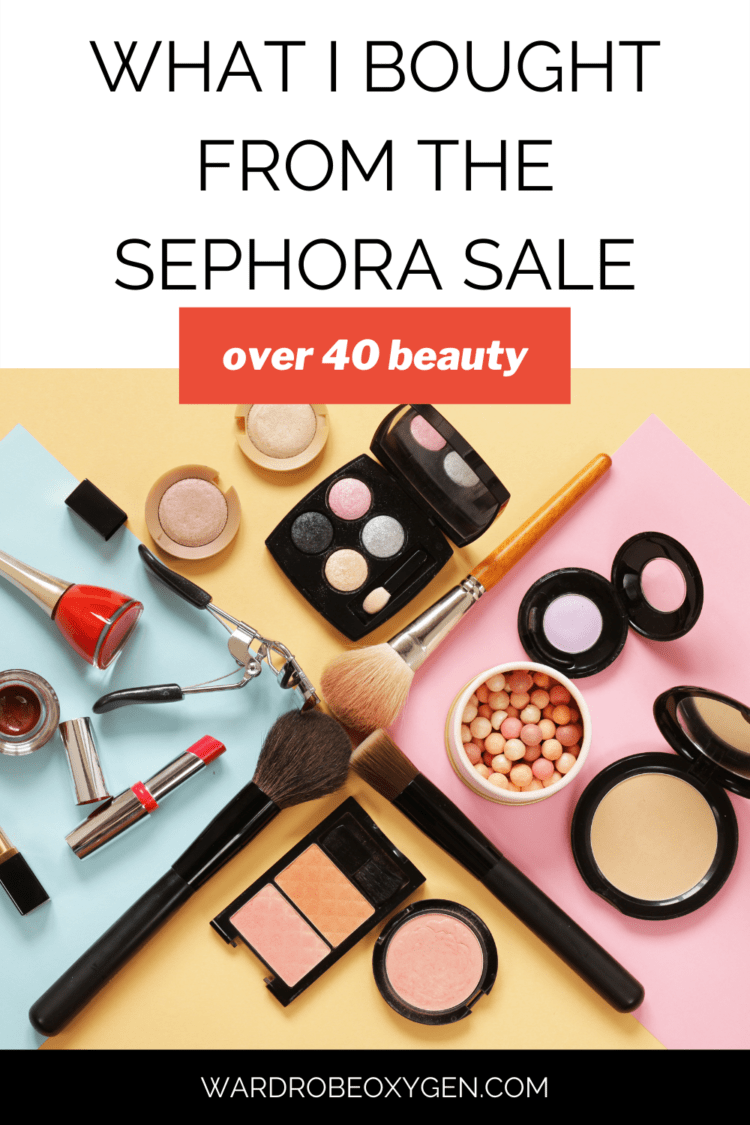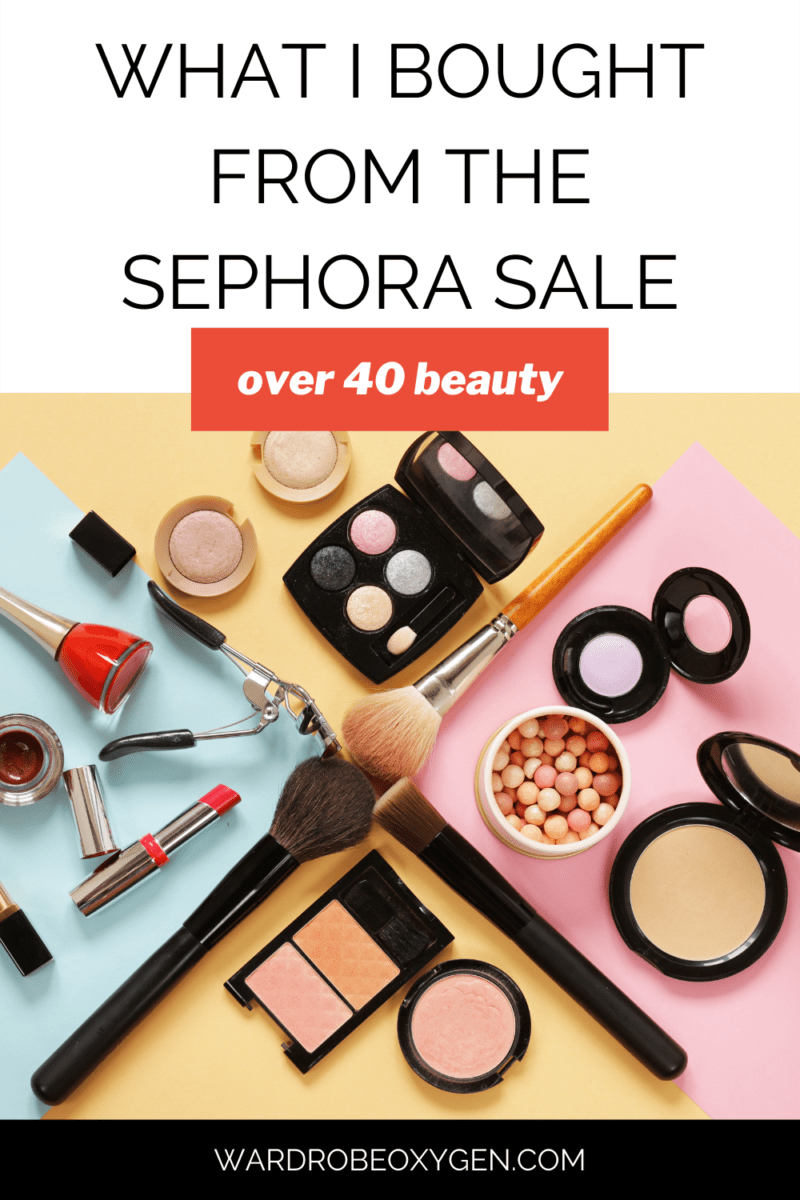 I know, every single influencer, blogger, newsletter writer, podcaster, and beauty website is sharing their must-buys during the Sephora sale and it can be overwhelming and annoying. But I figured I'd share the 9 things I bought at the Sephora Spring Savings Event because they may be different from others, and I know my beauty reviews do well on Wardrobe Oxygen. Here are my honest thoughts on what's worth getting from someone who isn't makeup obsessed and as she gets older, wants progressively simpler and simpler skincare and beauty routines.
Why The Sephora Spring Savings Event is Worth Shopping
It may feel as though Sephora has one of these deals every month, but in fact, a discount of up to 20% at Sephora only happens twice a year. Sephora is known for makeup, but the company carries a wide range of skincare, haircare, body care, and wellness products as well. And unlike department stores, Sephora mixes high-end with more budget-friendly yet highly rated brands (and has an affordable in-house brand that is 30% off during this event).
A lot of the products sold at Sephora are sold at other retailers but rarely go on sale. From night creams to eyeliners, electronic devices to brushes, shampoo to self-tanner, they are all up to 20% off for this limited-time savings event.
What is the Sephora Spring Savings Event?
From April 1-11, Sephora Rouge customers get 20% off their purchase. From April 5-11 Sephora VIB customers get 15% off. And from April 7-11 Sephora Insiders get 10% off. For all three tiers, use promo code SAVESPRING for your discount.
Items sell out quickly, so it makes sense to shop as soon as you can, which depends on your tier of being a Sephora Beauty Insider.
What is the Sephora Beauty Insider Program?
The Sephora Beauty Insider program is free, and essentially is a program where you earn points per purchase. The more you purchase, the more points you get, and the higher level you get in the Insider program. The points you earn you can use towards free gifts and samples, or save up to get $10 off a future purchase.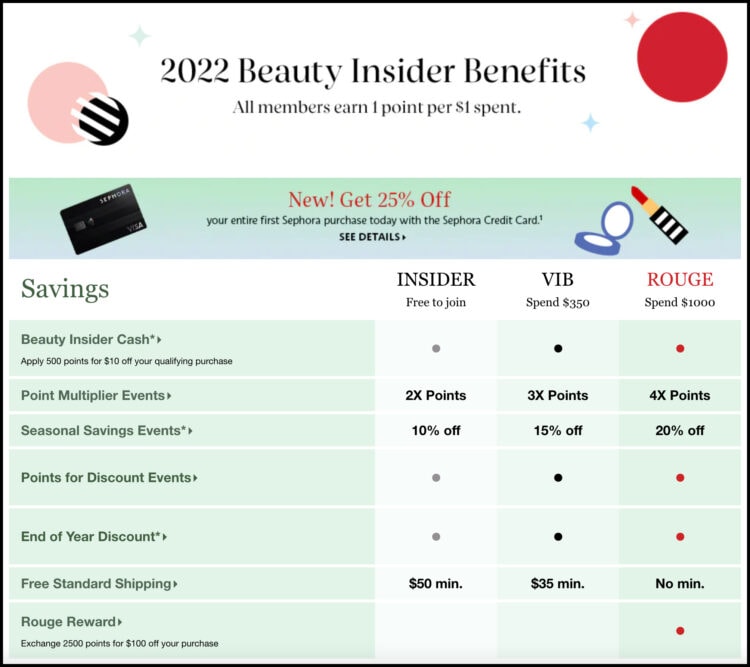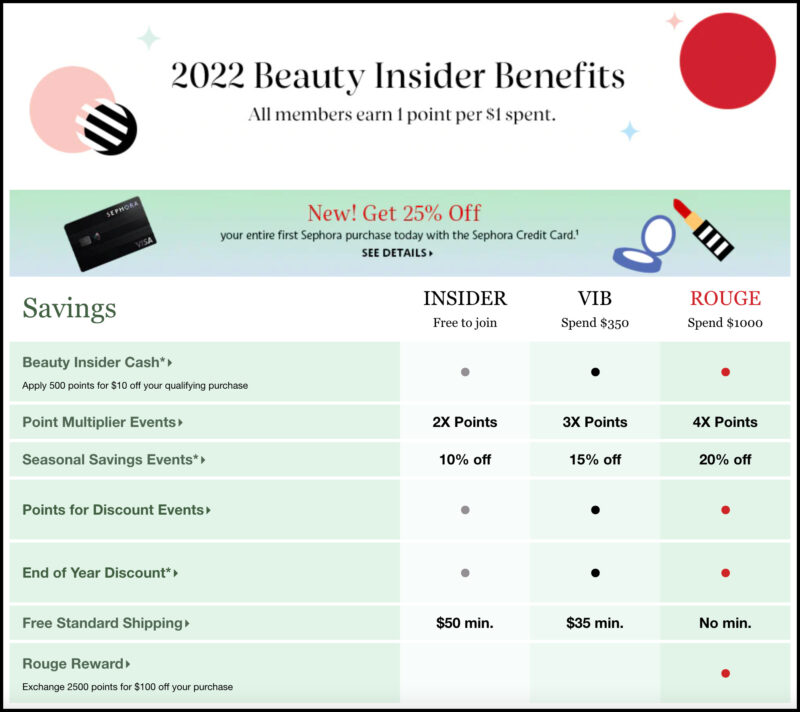 You can sign up to be Beauty Insider at this link and are automatically Insider level, able to get 10% off your purchase starting April 7th. Signing up is free, and emails are relatively minimal from signing up at Sephora.
On top of being able to save during the Sephora Spring Savings Event, as a Sephora Insider you also will get a free birthday gift, the ability to attend special in-store events, accrue points for free products and $10 off purchases, and much more.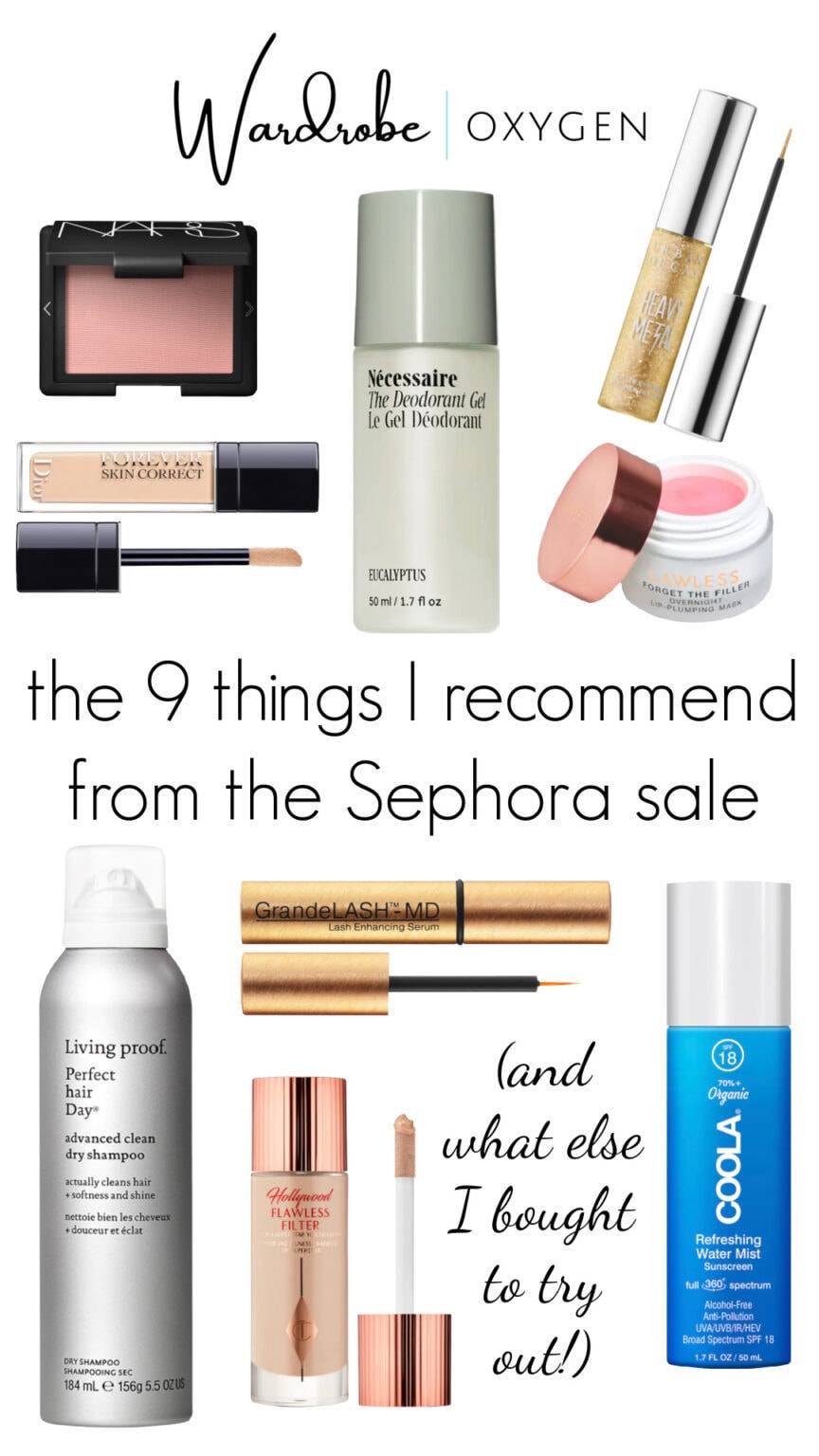 The 9 Things I Bought at the Sephora Spring Savings Event and Recommend
Okay, so these are the 9 things I bought at the Sephora Spring Savings event and essentially what I buy each time Sephora has one of their 20% off sales. These items are what I find to consistently perform, are easy to use, and fit my lifestyle:
Makeup
1. NARS Blush: Since getting older, I have found the benefits of cream and liquid makeup. It makes my skin look more hydrated, they're easy to blend, they blur the skin… but I can't quit my NARS blush. The pigment is so perfect, it goes on so nicely with a wash of color.
I like cream blushes, but if I am rushing I've been prone to applying too much or not blending quite right and looking a tad clownish. But NARS blush (my personal favorite is Sex Appeal but I've also used and liked Thrill, Luster, and Deep Throat) with a fluffy blush brush (this one is great and a great price) gives me just an even, natural glow that makes me look alive and not "done."
2. Charlotte Tilbury Hollywood Flawless Filter: I never got the hype for this product until I saw a TikTok where someone said go a shade darker than you think you need. I bought a mini bottle of Flawless Filter in Medium and yep… I get the hype.
This product is a liquid like foundation but blends like a serum. It has a sponge applicator and you can use it by drawing a swoop from cheekbones up to the edge of your eyebrow and blending with your finger, or using it all over your face alone or under foundation. As someone who loves the look of highlighting but hates it to be obvious, this is a really easy product to use.
But I was surprised by how much I liked Flawless Filter all over the face in place of a tinted moisturizer. Somehow it does create like a filter, while having your skin look all glowy like you just spent the day outside doing something fun that caused a bit of sweat and maybe you got a bit of sun. And if you apply too much, you can wipe it off with a tissue or tone it down with translucent powder.
Hollywood Flawless Filter isn't glittery or shimmery or holographic. It won't make you look like a middle-aged wannabe Euphoria cast member. You can do a dot on each cheekbone and blend without knowing what you're doing and it won't look like a hot mess. Try it under your foundation or alone to start, and then when you get comfortable you can try it over foundation, mixed with foundation, and applied to other parts of your face.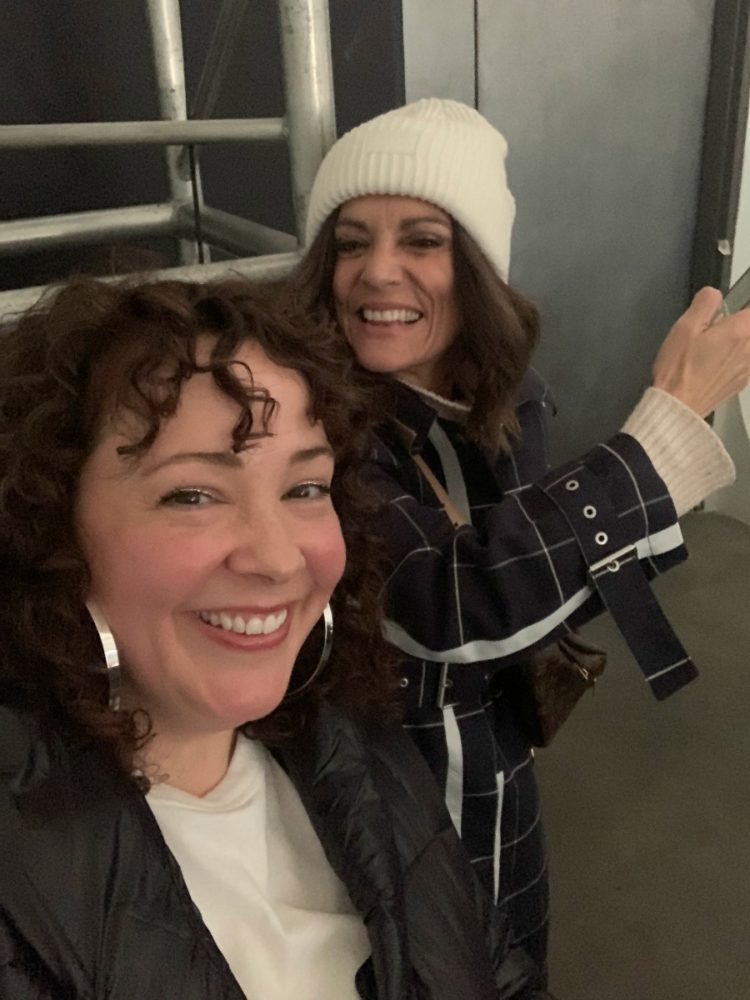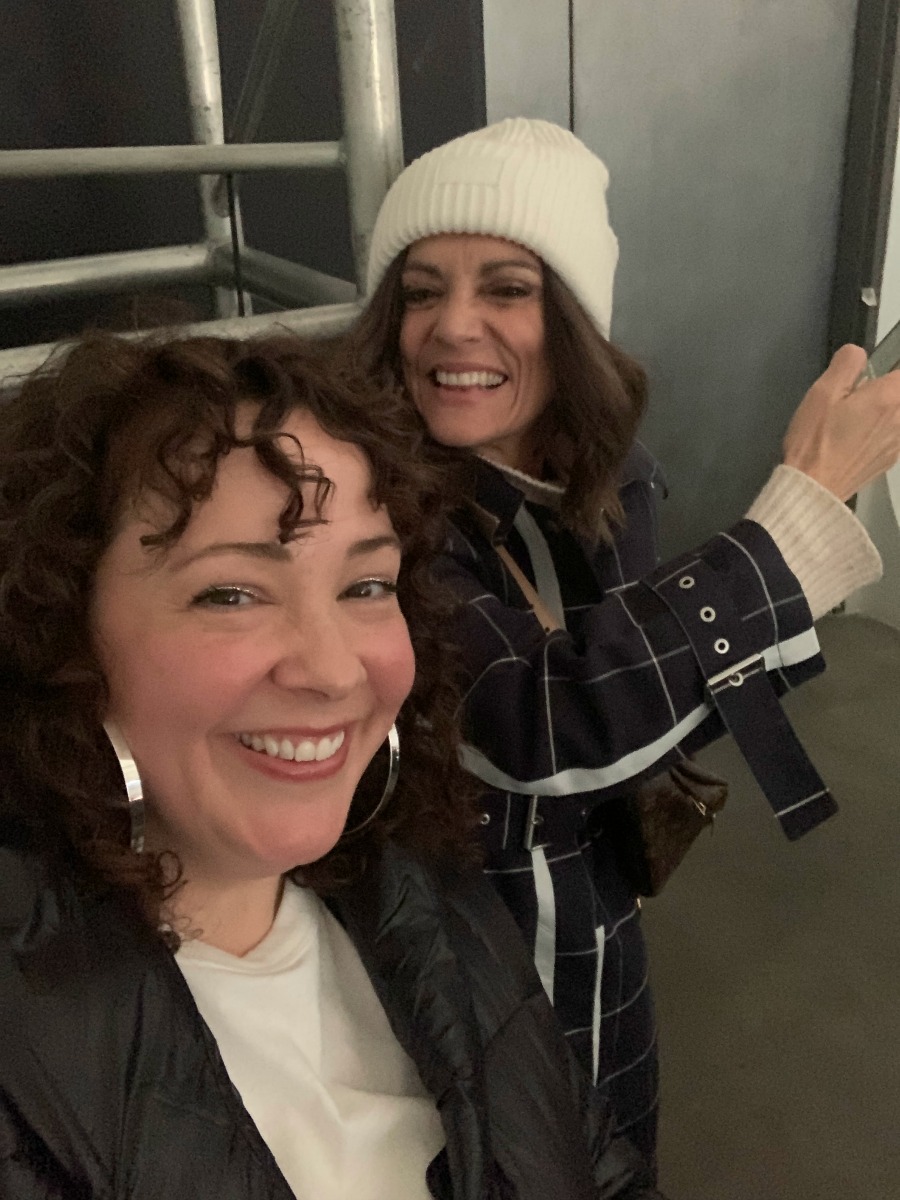 3. Urban Decay Heavy Metal Glitter Eyeliner: If you're a grown-ass woman with fewer f*cks to give and want to do something fun for a special occasion or just because, I cannot recommend this eyeliner enough.
You don't need eyeliner skills. You essentially dot along your lash line; drawing a perfect line won't give even spread of glitter. You can wear this with absolutely no other makeup and look badass, or you can add it to any level of makeup done-ness and look cool.
It's not so bright that you again look like a middle-aged wannabe Euphoria cast member, it's just this unexpected bit of glitter that catches the light just so and depending on the color you get, folks won't notice until that moment when they say, "Oooh, you're wearing glitter eyeliner! That's so cool!"
I have Goldmine, Glam Rock, and Midnight Cowboy and wear Goldmine the most. I have also gotten colors and worn them for certain occasions (the green is super pretty). I say why not have fun with makeup, and this is a product where you can at any age, any aesthetic, and look pretty interesting!
4. Dior Forever Skin Correct Concealer: My sister recommended this concealer in her guest post at the beginning of the year and I immediately ordered a tube. As someone who has been a faithful NARS Creamy Concealer user for years, I had my doubts but dang this stuff is GOOD!
This concealer doesn't get dry or chalky, even if you let it dry a bit before blending. You can tap in with your finger and get a natural look, tap in with a brush for more coverage, or use a damp Beauty Blender to diffuse it. It doesn't settle into lines as much as other concealers, and it doesn't fade throughout the day.
It also plays nice with other products or can be your standalone makeup just to even things out. You can do a dot to cover a single imperfection, diffuse to blur areas, or layer for heavier coverage. I've been known to blur it out with a damp Beauty Blender, then go back with a bit more for targeted places, and have no need for foundation or any other skin product. And a little goes a long way; I bought my tube in January, use it almost daily, and am not even halfway through it.
Skincare
This spray I throw in my bag and have for on-the-go sunscreen touchups. I've tried powders, I've tried sticks, and they've been complicated or made a mess of my makeup. I've also tried other mists which have felt gross, been gloppy, or irritating. This is one that works for me and is easy enough to use that I actually use it.
6. GRANDELash: While I have tried other lash serums and found them effective, I GRANDELash is the one I continue to buy because it hasn't caused eye irritation, hasn't made my lashes fall out, and isn't from an MLM.
I've gotten the mini tubes of GRANDELash and I don't think they work as well as the three-month tube. Maybe they run out before six weeks? I've never done the six-month tube but do buy the three-month one and have seen visible results worth the six weeks of using it most every night to get to that point.
Apply, and then do something else. Brush your teeth, apply your retinol, whatever. Don't get any other products near your lashes for a couple of minutes. This will give you the best results with GRANDELash.
7. Lawless Forget the Filler Overnight Lip Plumping Mask: After buying all the must-have game-changing lip masks and lip balms and being like… eh, I got this one. This is the only one I've liked enough to repurchase.
No, this doesn't make me look like I got lip fillers, nor does it tingle or feel minty. But it does really hydrate so well that even in the middle of winter, I wake with soft happy lips. And I have one at my desk to reapply during the day because it feels so good and doesn't have a super strong smell or isn't gloopy or waxy and just feels really nice.
Haircare
8. Living Proof Perfect hair Day (PhD) Advanced Clean Dry Shampoo: Dry shampoo and a curly brunette are rarely friends, but this dry shampoo not only disappears in my hair it leaves no scent or sticky feeling.
I can spray this in my hair, wait about 30 seconds and then massage it in gently enough to not ruin my curls or cause frizz and it will disappear and not leave any feeling of dry shampoo. It seriously just leaves hair feeling and looking clean.
I've tried all the popular cult-favorite dry shampoos, tinted dry shampoos, ones that are powder, ones that are aerosol, and even the original dry shampoo from Living Proof and all of them left something to be desired. But this? This dry shampoo IMO, is the GOAT. I carry a mini in my bag and have one in my desk for touch-ups.
Body Care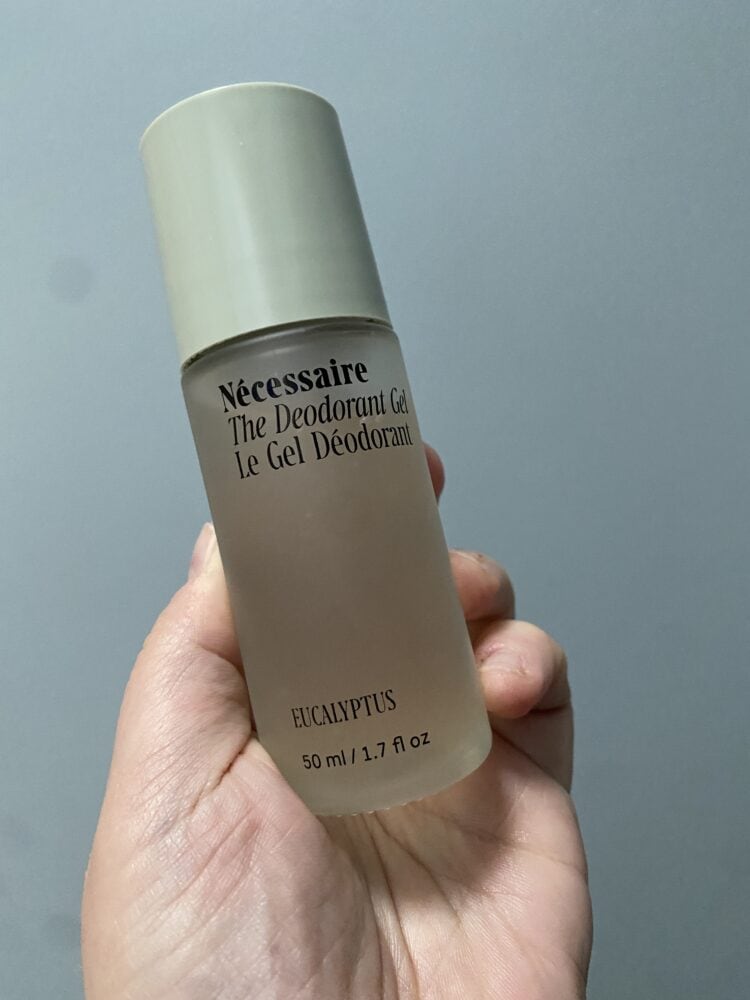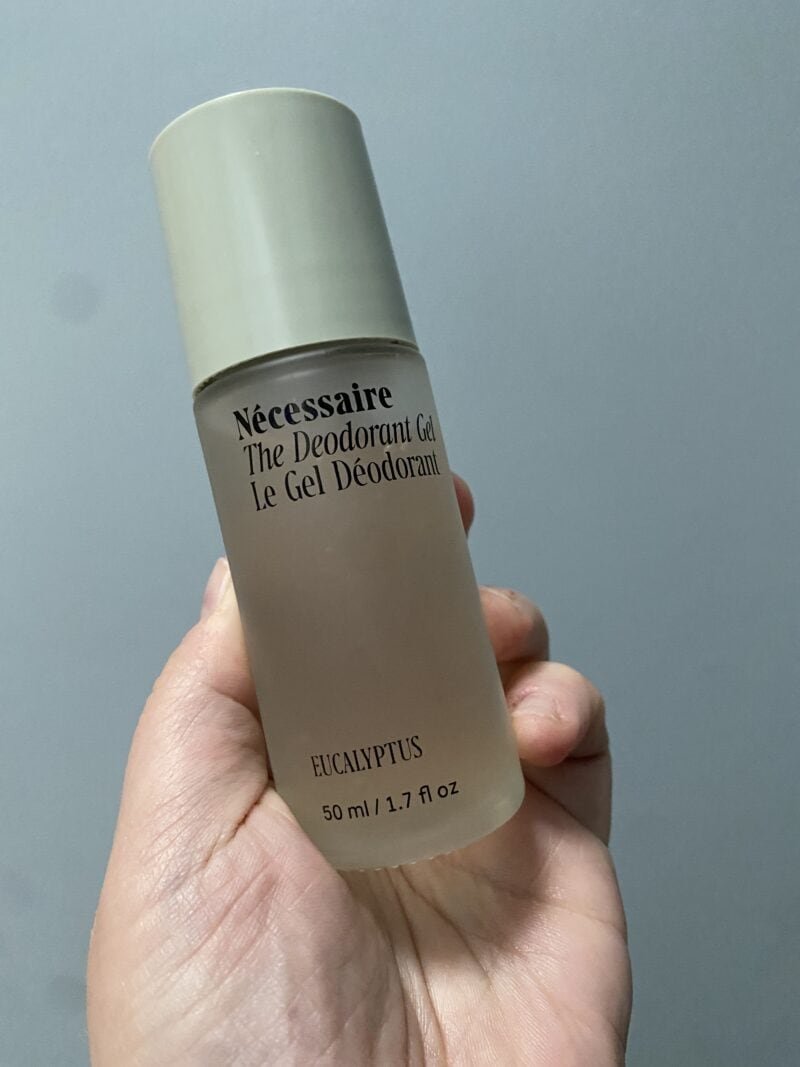 Honestly, I got mine free from Nécessaire I didn't buy it. But I am halfway through the bottle after using it since early February and it's good. Like Peloton Bootcamp good. Like forgot to put it on in the morning and at noon you don't smell like a pigsty good. I am using the Eucalyptus, but they now have a fragrance free version.
And continuing with honesty, Nécessaire changed their affiliate program and I don't think the new one is accurate. I went from selling dozens of pieces a month to only having two sales all year but I still love their products so for now on I'll be linking to Sephora with a different affiliate program. And hey, 20% off for you is way better than my 10% off Nécessaire code!
What Else I Bought from the Sephora Spring Savings Event
While the items above are tried and true favorites, I did use the Sephora Sale to try some new-to-me products:
Shop the Post: