August 25, 2017
Over 40 Beauty: My Teeth Whitening Experience
Beauty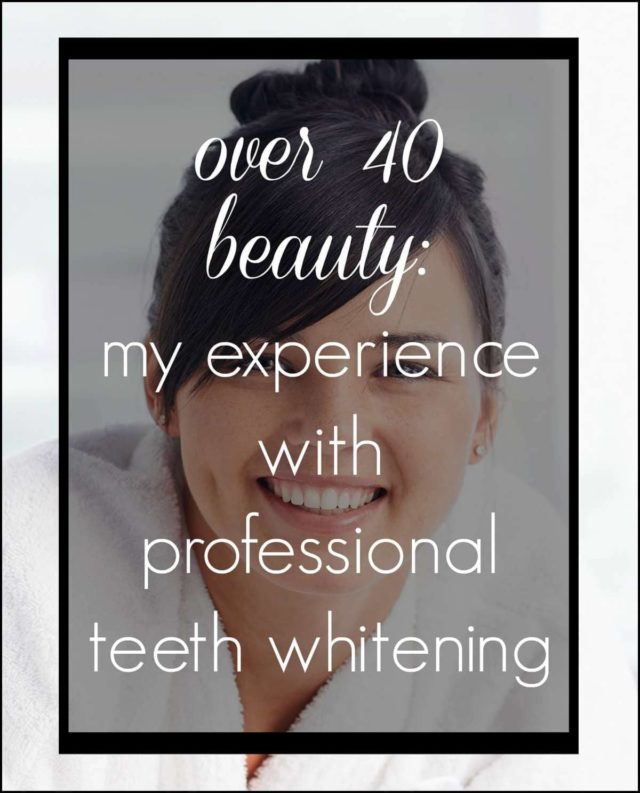 I noticed the older I got, the more yellow my teeth were getting. However, I feared teeth bleaching because I knew too many people who ended up with fake blinding white Chicklet teeth. I didn't want Chicklet teeth. I bought whitening toothpaste. I bought Crest Whitestrips many times but always forgot to use them. Then this past February at my biannual teeth cleaning I got in a conversation with my dentist about teeth whitening.
I had seen Catherine's results from teeth whitening and it made me realize teeth bleaching didn't have to be so extreme. My dentist agreed and shared how she goes about teeth whitening.
My dentist would make custom-fit trays that are thin, clear, flexible, and when on barely even show. She suggested Zoom NiteWhite by Phillips, in 22% Carbamide Peroxide, ACP Maximum Sensitivity Relief Formula.  The whitening agent is provided in syringes; you put a tiny dot on each tooth crevice in the trays. When you put on the trays, the dots smear to cover the whole front of the tooth. You then control how often and how long you leave on the trays to determine how white your teeth end up.
Whitening Sensitive Teeth
I have sensitive teeth. I use Sensodyne, do oil pulling, and still have reactions to ice and even sometimes feel nerve pain.  My dentist has done desensitizing treatments which help but don't get rid of all sensitivity. I feared my teeth would become even more sensitive with the bleach. My dentist informed me that because I control when the trays are used, I can start for just an hour, can take days off between use, and be sure to go slow so it doesn't hurt.
I went back to the dentist a week later to have the trays made, which meant filling my mouth with Silly Putty and biting down. A couple days later, I picked up my new trays and a zipper case full of syringes.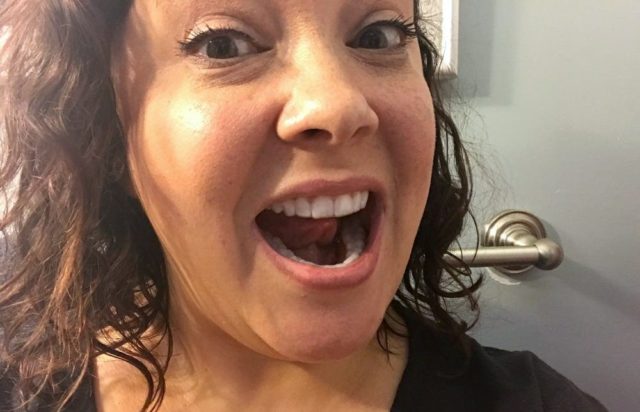 The trays are like sleeves for your teeth. They are flexible, clear, and comfortable. I usually wear an NTI to bed to prevent grinding; since the trays completely cover my teeth I can get away without an NTI and still protect my teeth. You really want to put a tiny dot on each tooth spot in the trays; if you use more it can squeeze out of the top and irritate your gums.
Achieving a Non-Chicklet Natural Color
I wore the trays overnight for two nights in a row. I found after two days in a row my teeth were sensitive and felt weird, almost as though they were all a bit loose. However, one night without and my teeth went back to normal. I then did it for one more night, waited a couple days, and then one more night.  Four nights made my teeth a bit whiter than I desired but it seemed to balance out within a week.  I didn't end up with increased sensitivity lasting after the bleaching process.
Every other month or so, I add more bleaching gel to the top tray and wear it for one night. It brings my coffee-loving teeth back to the color I desire.  My lower teeth are more sensitive and don't seem to yellow as quickly so I don't see the need to bleach them as often. I also usually just put bleach on the front 4-6 teeth, the back teeth aren't as obvious and again why bleach teeth that don't need it?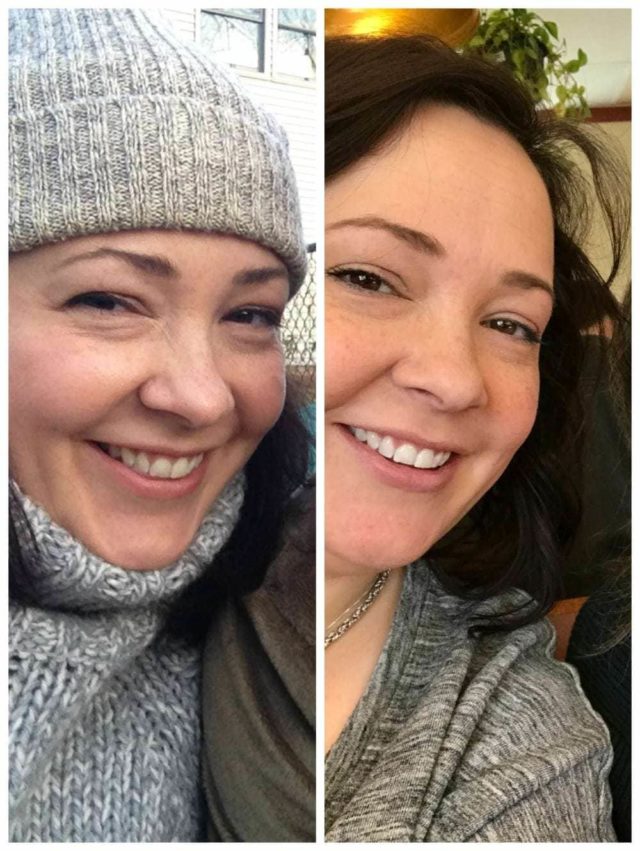 No one noticed I bleached my teeth. Not even my sister or best friend. However, I noticed. I felt my smile looked more youthful, my skin looked better, my lipstick didn't look so obvious.
How Much Does Professional Teeth Whitening Cost?
The bleaching kit cost me $300 and was not covered by insurance. I've been using it since February and haven't even finished a syringe and have two full ones left. My dentist recommended putting the syringes in the fridge to keep them fresh longer. I see Amazon has the whitening gel for a reasonable price and gets good reviews; I may consider it if I need more in a year.  The trays have held up even with my grinding and even one went through the washer and dryer in the pocket of my bathrobe and wasn't damaged. I think to preserve your gums and to target the correct places it's worth it to get custom fit trays.
There's nothing wrong with the color of your teeth, whatever color they are. However, if you have considered teeth whitening but are afraid of sensitivity or fake Chicklet teeth, know you're not alone, and know there are options. Check with your dentist who knows your teeth and situation best to find the right solution for teeth whitening!