This article may contain affiliate links; if you click on a shopping link and make a purchase I may receive a commission. As an Amazon Associate, I earn from qualifying purchases. 
A spin-off from the blog Into the Gloss, Glossier is a line of beauty products created by beauty editors with a focus on skincare and makeup being optional. This line is clearly created for a younger generation; from the college-aged models to calling their customer "girls," I don't feel as though I am their target demographic. But after endless online rave reviews, friends my age swearing by their products, and then my friend Rosana sending me this video of their eyebrow pomade, I was sold.
I appreciated the natural no-makeup makeup effect of Glossier cosmetics. I like that they consider their makeup, "Pro-level formulas designed for newbie-level application." At the time I was working with a skincare brand so I couldn't try another brand, so I stuck to the makeup. I decided to try the
Glossier Phase 2 set
to try the three beauty products that sounded the most interesting to me. The description of this kit:
"Phase 2 is getting dressed for your day: groom with Boy Brow, even things out with a dab of Stretch Concealer, and smudge on a sheer, matte lip with Generation G. The look is bare, casual, applied in simple, easy gestures—we're not out to cover you up, complicate your routine, or make you into someone else."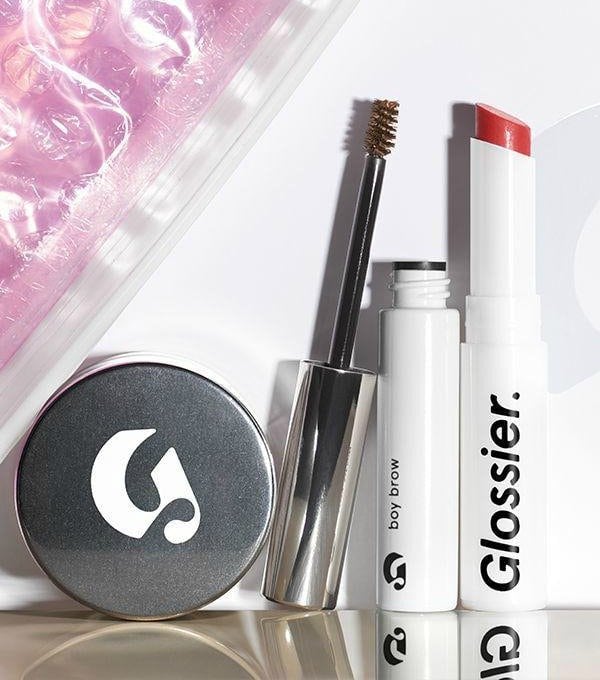 With this kit which retails for $50, you have your choice of color for the Boy Brow eyebrow pomade, Stretch Concealer, and Generation G matte lip color. I chose Boy Brow in Brown, Stretch Concealer in Medium, and Generation G in Zip (red).
The product arrived quickly, less than a week. Everything was in a pink-tinted Ziploc bag made of bubble wrap. Again feeling that this product was made more for my next of kin than myself the purchase came with a bunch of stickers perfect to apply to your Trapper Keeper (yes they still make them, and the vintage ones on eBay can go for more than $100! ). These products were perfect as I received them the day before I had LASIK and knew I wouldn't be able to wear eye makeup for at least a week.
I've been loyal to Tarte's brow mousse for a couple years now. I don't use a stencil, just fill in the patchy places and use it to better define my shape. However, lately I feel my brows look too "done" and I desire something more natural. Glossier's thoughts on Boy Brow:
"The creamy wax formula is inspired by traditional hair pomade for soft, flexible hold that doesn't stiffen or flake. A sheer pigment load gives a natural oomph of color so brows look fuller and more even, and the tiny tapered brush allows for precise application."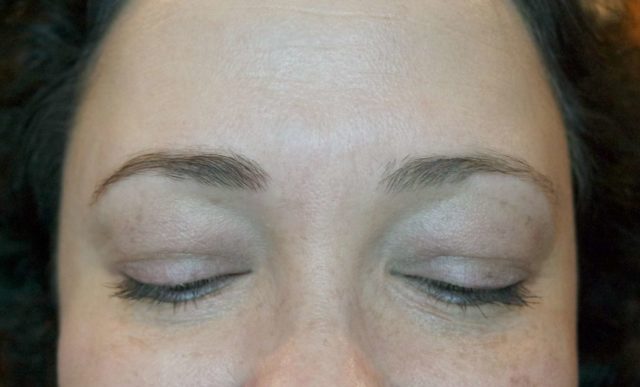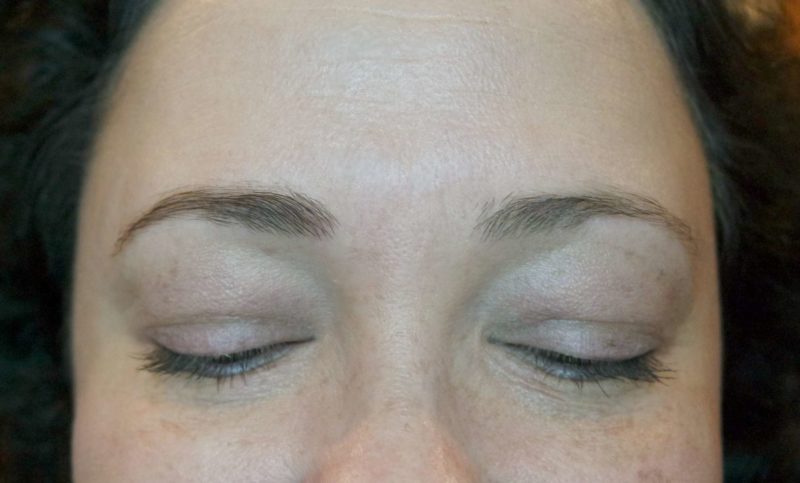 I've tried brow gels, brow fiber mascaras, and plenty of brow powders and creams. This is the first product that I think gives you that "no-makeup makeup" look to brows. A bit darker, a bit fuller, more groomed, but completely natural. Most days, I do just Boy Brow on my eyebrows. If I wish to have more definition, I first do a bit of the Tarte brow product and then finish with Boy Brow. The left size of the picture is with Boy Brow in brown, the right side is natural. Do note this tube is TINY, but I like this. So many times, a brow product gets clumpy or dries out before you finish it. This way you have a smaller tube that stays fresh until the end.
I love a bold and glossy pout, but some days I just want color without the bells and whistles. I love the look of a blotted lip, but that requires balm, then apply, then blot, then apply once more, then blot, then do it all again after you drink your coffee or eat your lunch. The idea of a product that gets the blotted look without multiple steps intrigued me. I chose Zip, which was a bright red. The lipsticks can look different on different skin and lip tones; Glossier helps you by showing this product on several different women so you can get a better feel for how it will work on you.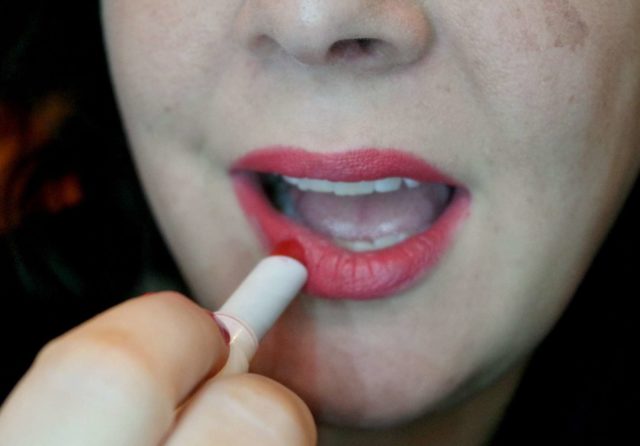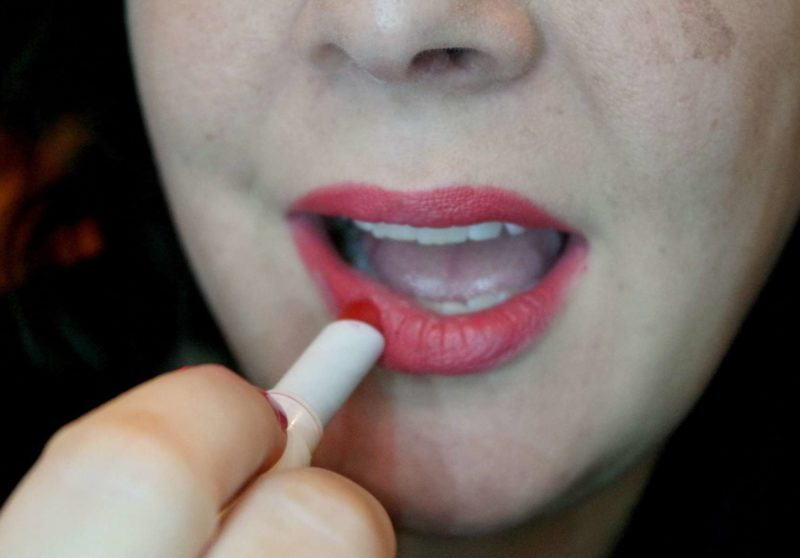 When I first got Zip, I was in heaven. It looked exactly how I wanted it to look – blotted red lips. That unfinished French girl chicness. With my bare eyes and groomed brows, I felt polished without actually looking done up. Generation G isn't glossy like my Revlon Balm Stains. It doesn't taste like menthol or buttercream or lipstick. It doesn't dry out my lips like a matte lipstick. It's just a matte color that looks as though your bare lips were tinted.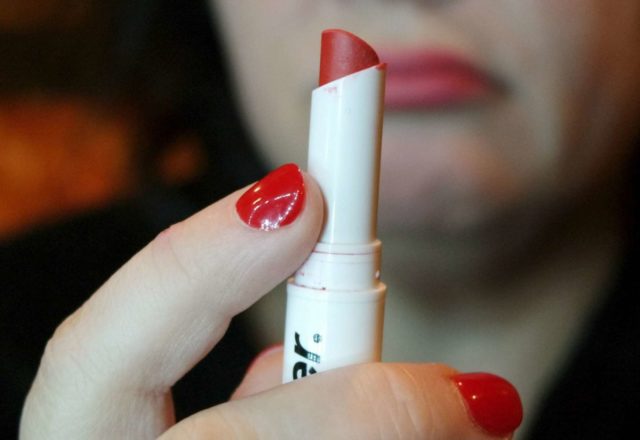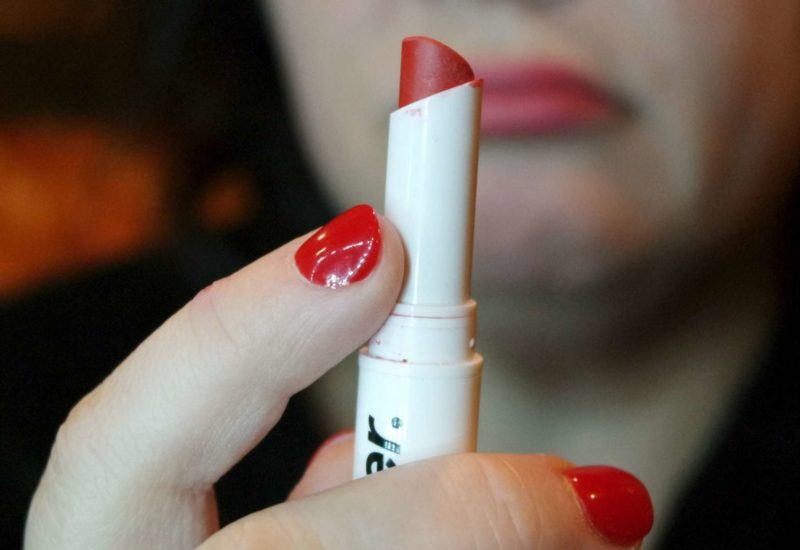 However, a few issues. I love how it looks after I apply it here. But after a couple hours it looks left soft and supple and more like my lipstick wore away. Reapplication revives it, but after the second time your lips look dry and a bit messy. I think if I were a young "Glossier Girl" that could look very chic and fresh. But over 40 it looks too disheveled for my comfort. I may like it better in the summer when I don't feel so pale and that makeup messes aare so obvious. Also… the packaging isn't the best. My bullet disconnected from the tube and it rolls around in there and once when I opened the tube upside down the bullet landed in my lap.
I have a love/hate relationship with concealer. I was born with dark circles, and my crazy life only adds to them. Redness under the nose and the occasional breakout makes me use concealer on the daily. However, I always feel it looks false and emphasizes dryness and fine lines. So when I read Glossier's description for their Stretch Concealer I was intrigued:
"A traditional concealer sets to a stiff, flat, dry finish—a dead giveaway that you're wearing it. Ours is a new type of concealer with elastic micro waxes that move with your face instead of caking on top of it, and nourishing oils that give a dewy, glowing finish. The buildable formula covers everything from dark circles to redness and zits. In five shades painstakingly developed to enhance, brighten, and—most importantly—completely disappear into the widest range of skin tones."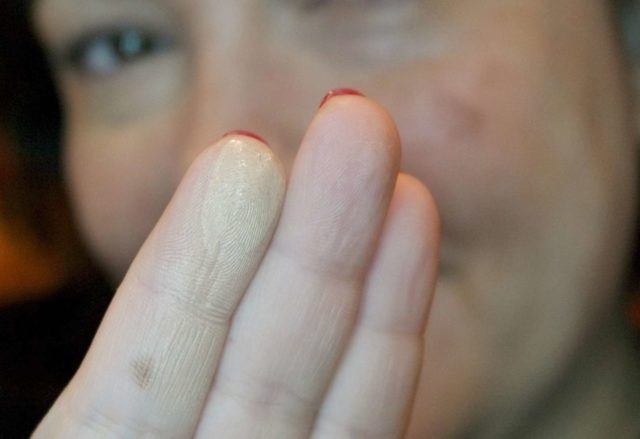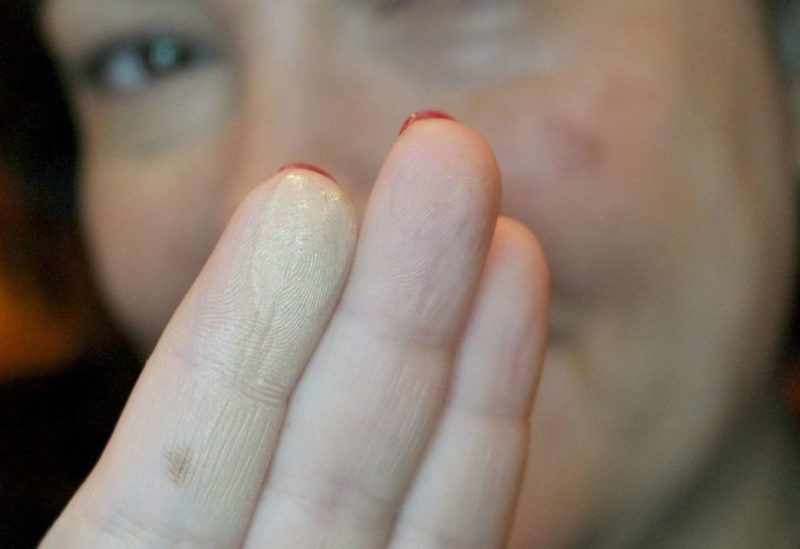 Yes yes yes that's why I hate concealer! Looking at the examples of skintones wearing the concealer, I determined Medium would be the best choice for me. And it is. It's almost exactly my skintone, just a faint hair lighter and a faint hair more yellow – both benefits for covering dark circles.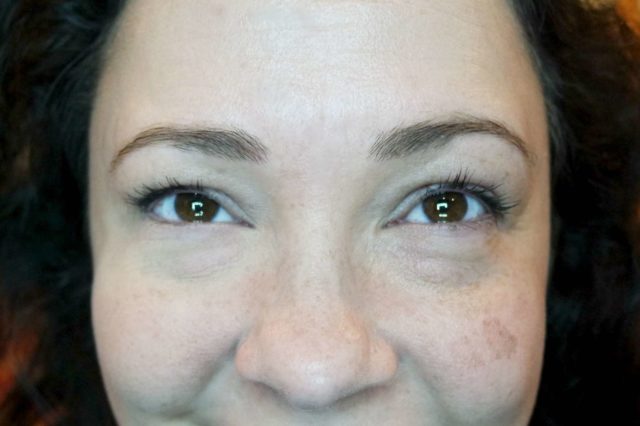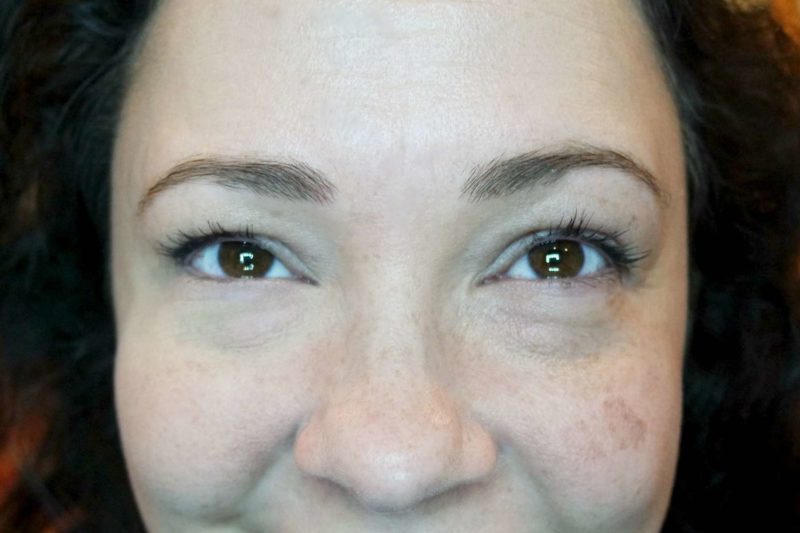 I apply it with my fingers and pat into place. If I'm also using foundation, I apply it after foundation and set with some translucent powder. On the left side of the photo is the concealer set with a tiny bit of It Cosmetics powder; the right side is just the foundation I put on 15 minutes prior. It stays looking soft, far more like "real" skin than liquid and pot concealers I've used before. And I've tried department stores, specialty boutiques, drugstore, and everything in between. This stuff is pretty spectacular.
Glossier products are cruelty free, paraben free, alcohol free, ophthalmologist and dermatologist tested, and a couple products are completely vegan. Check the site for full details on ingredients for each specific product. Have you tried Glossier? Would love to read your thoughts in the comments!