This article may contain affiliate links; if you click on a shopping link and make a purchase I may receive a commission. As an Amazon Associate, I earn from qualifying purchases. 
It's no secret that 40 can be a huge milestone in a woman's life, at least for some of us. One thing I've learned along the way is that getting the right haircut once you reach that milestone (and beyond) can make you look chic and help you feel more confident and inspired.
Most importantly, it can help you feel beautiful and comfortable in your own skin.
If you're thinking of going shorter, whether for one reason or another, shorter haircuts are on trend now more than ever. Even Gen Zs are sporting short 'dos.
Don't let your age keep you from jumping on the short haircut bandwagon. There's no better time than now to explore shorter hairstyles. This is why I'm sharing a round-up of short haircuts that women over 40 can embrace. Let's dive right in!
20 Best Short Haircuts For Women Over 40
Short Haircuts For Women Over 40 With Bangs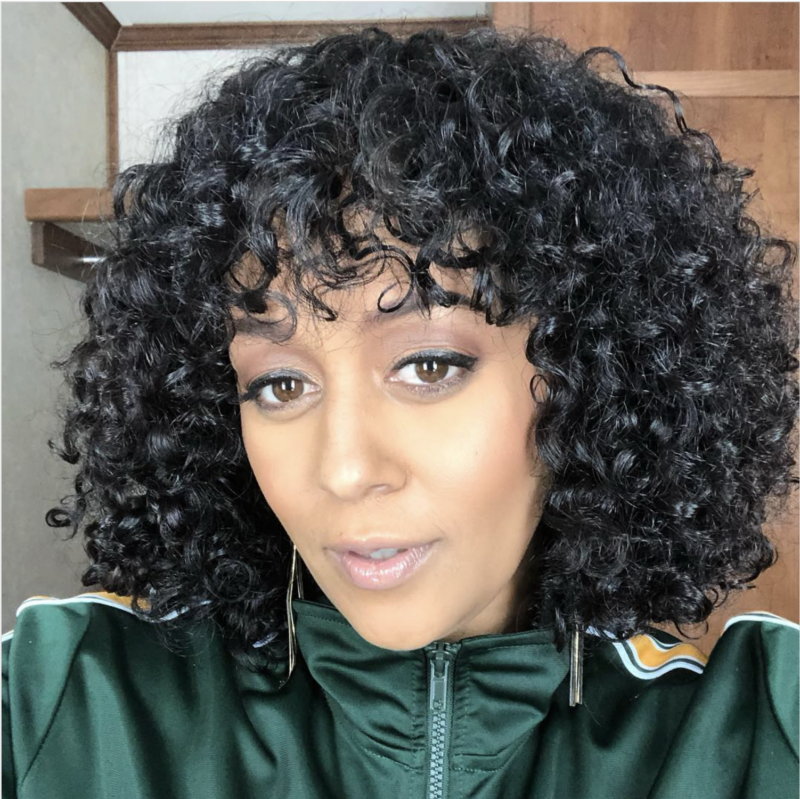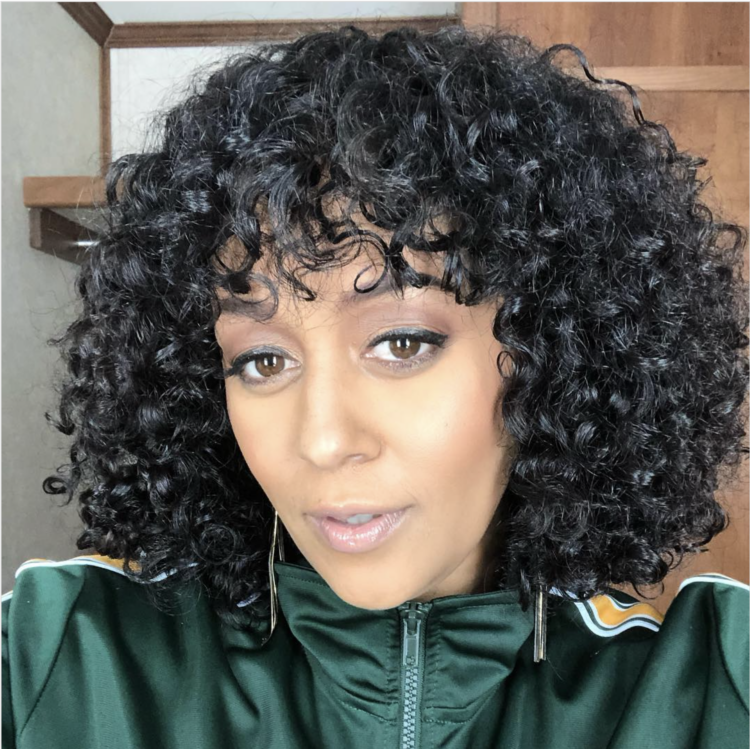 Wavy Bob Or Curly Bob With Bangs
If you have thick, wavy or curly hair, a great way to show it off is with a bob haircut. This haircut is great for super curly hair, too. You can go with a long bob or a short bob, depending on whether you want shoulder-length or chin-length hair. Side-swept bangs further add shape and frame your face.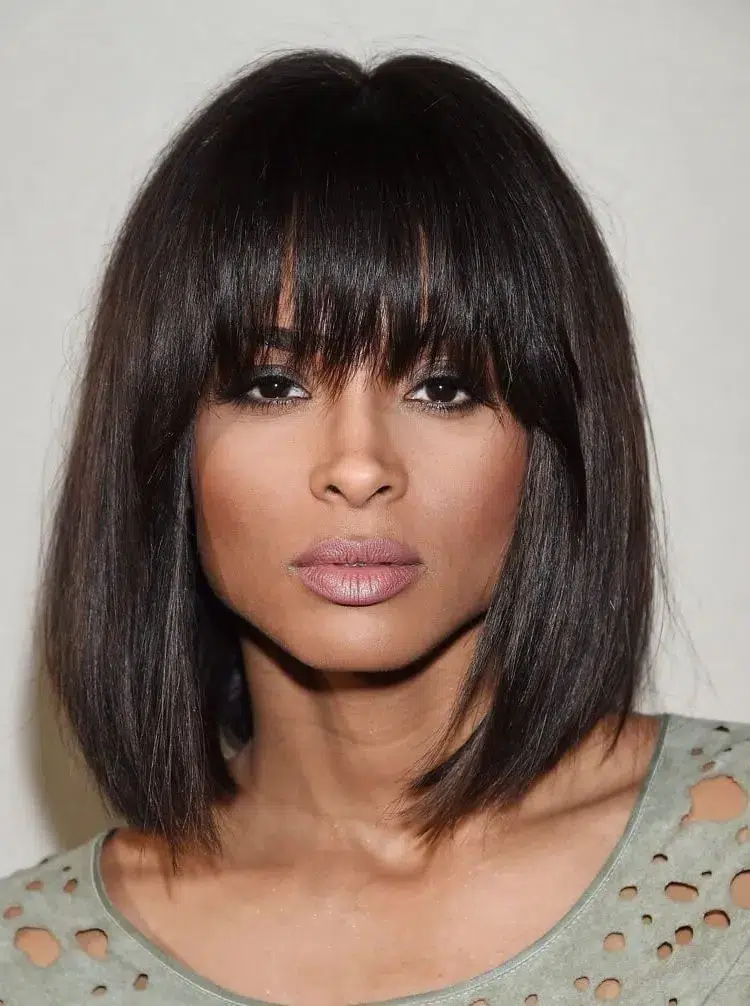 Asymmetrical Bob With Bangs
Another flattering hairstyle for older women is an asymmetrical bob with bangs. For this haircut, ask for a short, angled bob with an off-center part and short, wispy bangs. This haircut works especially well on women with straight hair who want a low-maintenance 'do.
Short Waves With Blunt Bangs
This is a great low-maintenance haircut for older women with naturally wavy hair. Ask your stylist to trim your waves to your neckline or just above it, then add blunt, short bangs. With this haircut, you can just comb your fingers through your hair and walk out the door.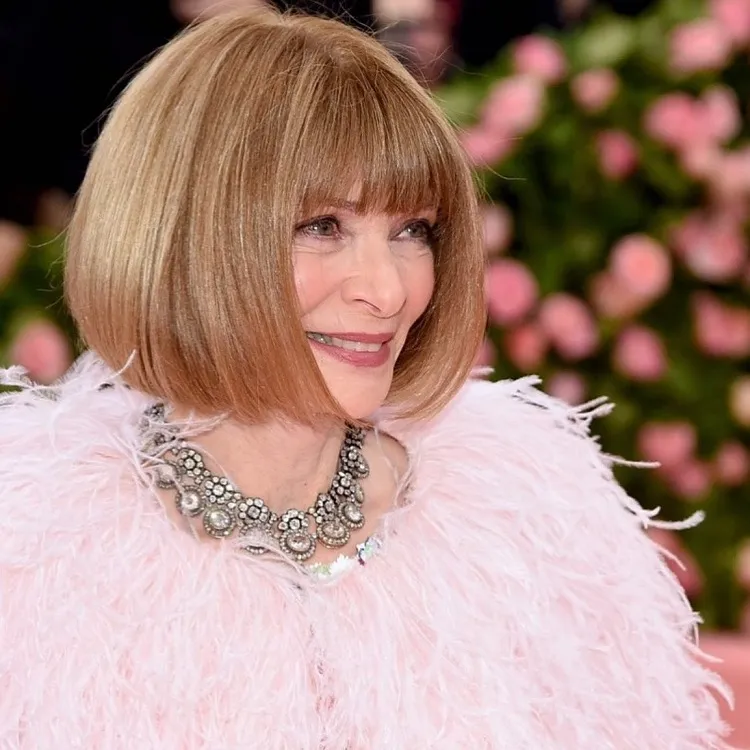 French Bob
The French bob is an elevated twist on the classic bob. The main difference between the two haircuts is that a French bob has bangs. You can trim your bangs to whatever length best suits your hair and best frames your face.
This short haircut for women over 40 is flattering on just about everyone. It works on all hair textures, including curly, straight, fine, and thick hair. You can keep it straight and sleek like Anna Wintour or add waves and texture like Rihanna.
Short Haircuts For Women Over 40 With Curly Hair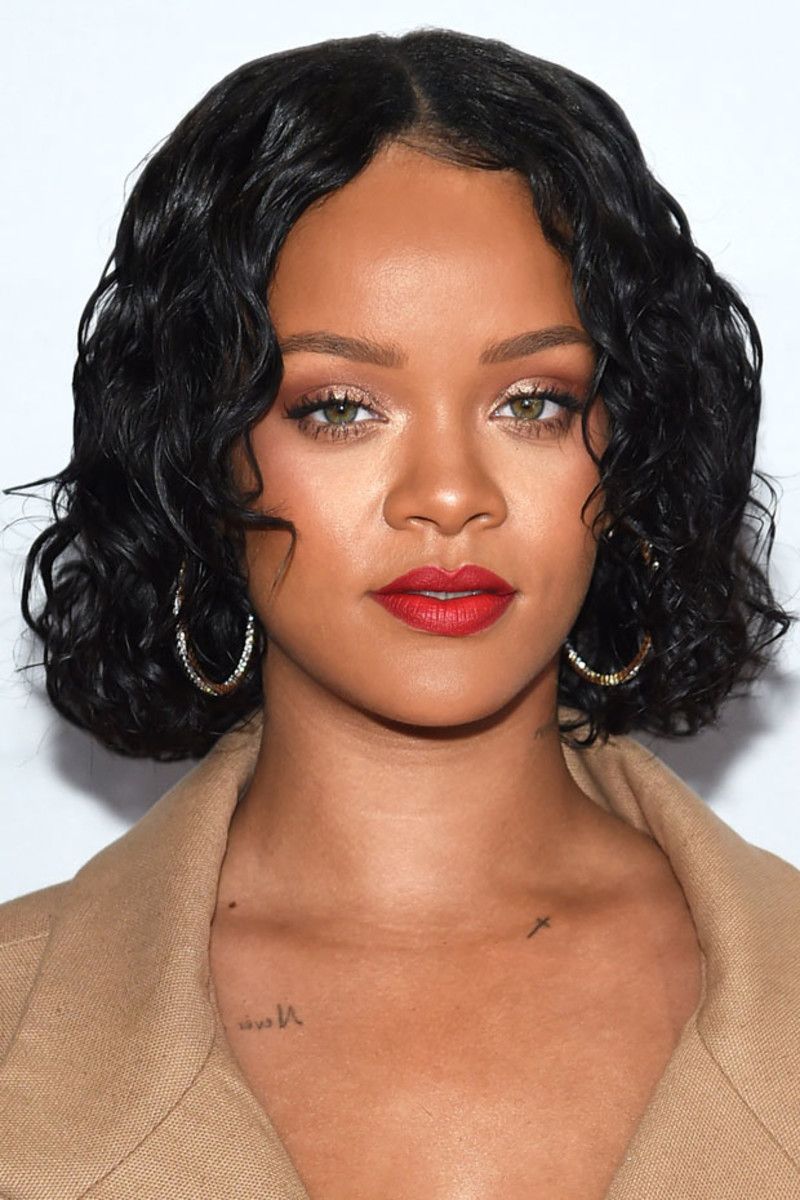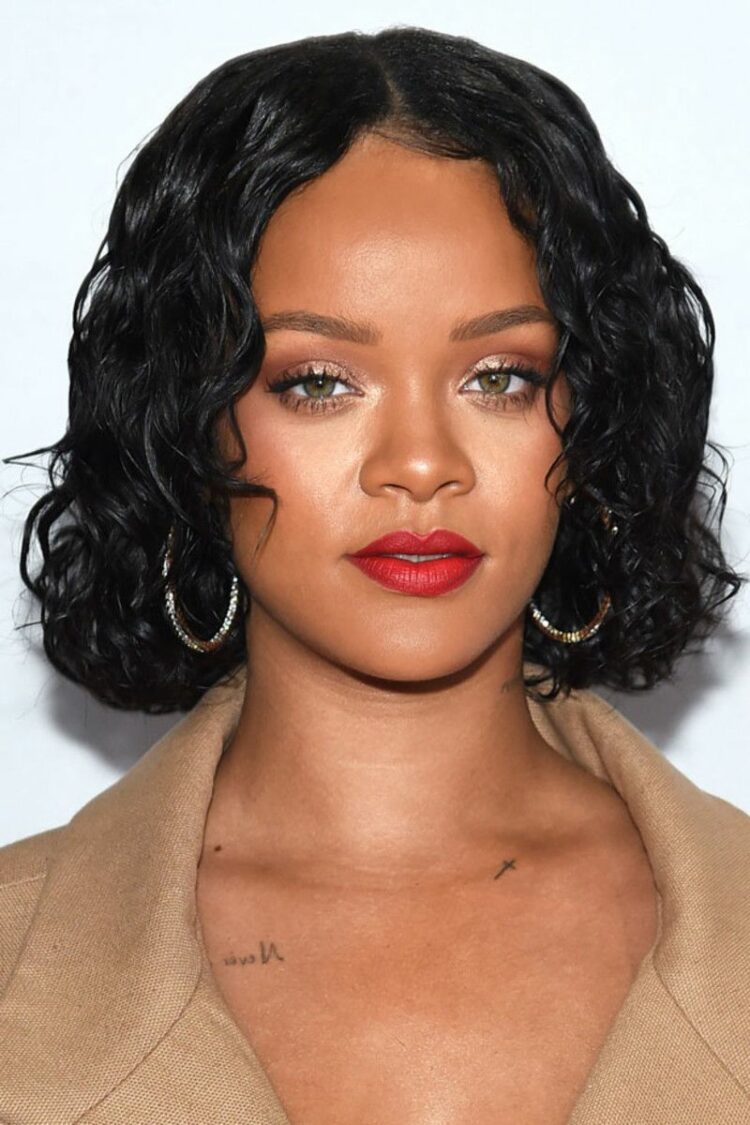 Curly Bob
Take it from me, curly hair can be hard to style. Whether you have fine curls (like me) or a ton of thick curls, styling, and maintenance can be a total nightmare. A short bob haircut can make your curls much more manageable. Then, with a little help from a curly hair product, you can show off your natural curls with pride.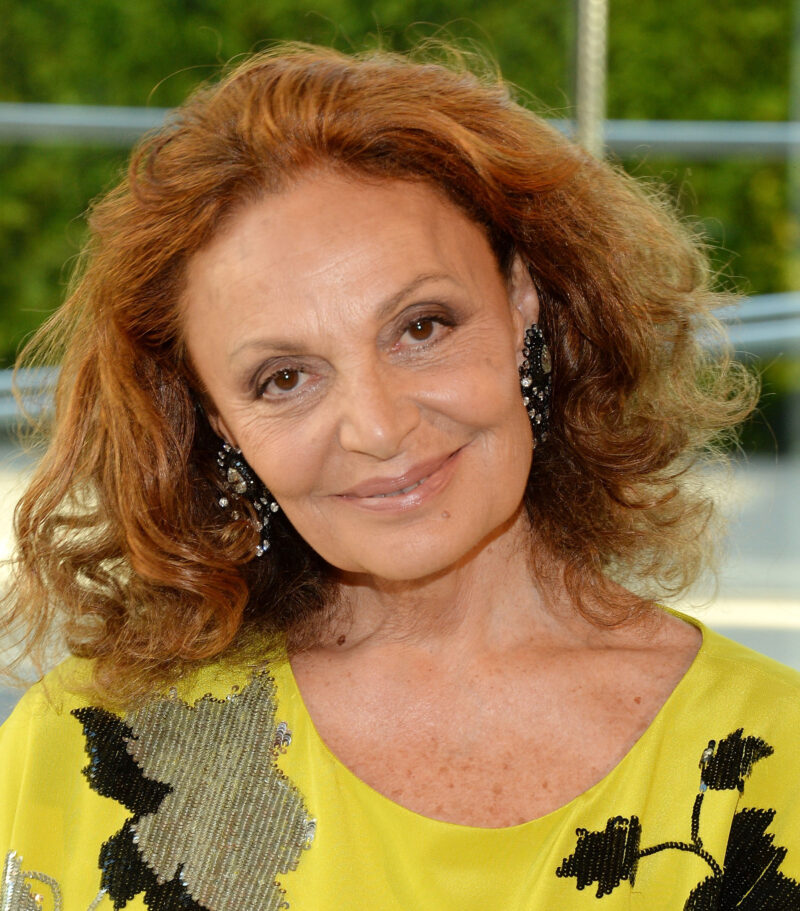 Middle Part Lob With Curls
A curly lob with a middle part is a great haircut for women over 40 with curly hair. Keeping an equal amount of hair on either side of your part ensures that you have the best opportunity to create volume and movement with your curls. This modern 'do is easy to maintain and allows you to go longer in between salon visits.
Short Haircuts For Women Over 40 With Fine Hair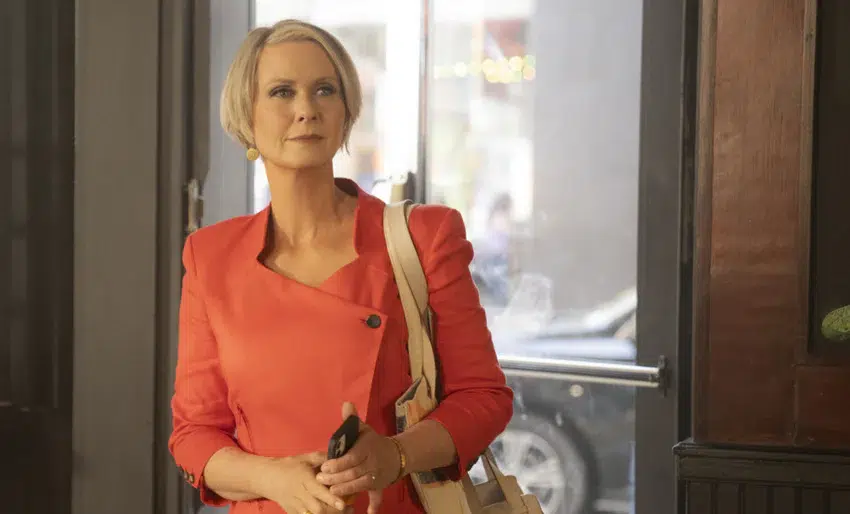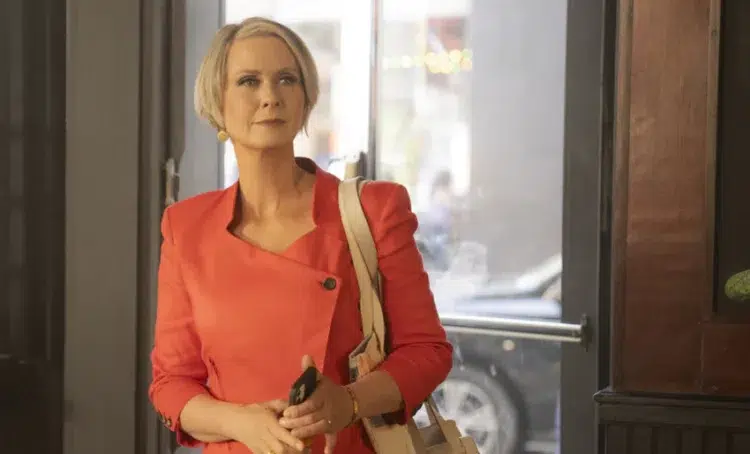 Short Bob
The short bob is one of the most popular hairstyles of 2023. Women over 40 were particularly inspired by Miranda, Cynthia Nixon's character in "And Just Like That," the "Sex and the City" reboot. In the series, Miranda sports a modern, side-swept short bob. If you're unsure about whether short hair will be something you want to stick with, this haircut is great for trying it out.
This sleek haircut is a trendy mix between a classic-length bob and a pixie cut. An extreme side part gives volume to thin hair. Just slightly teasing the roots can make it even more voluminous, and layers add dimension and texture. Plus, you can wear it straight or with soft waves.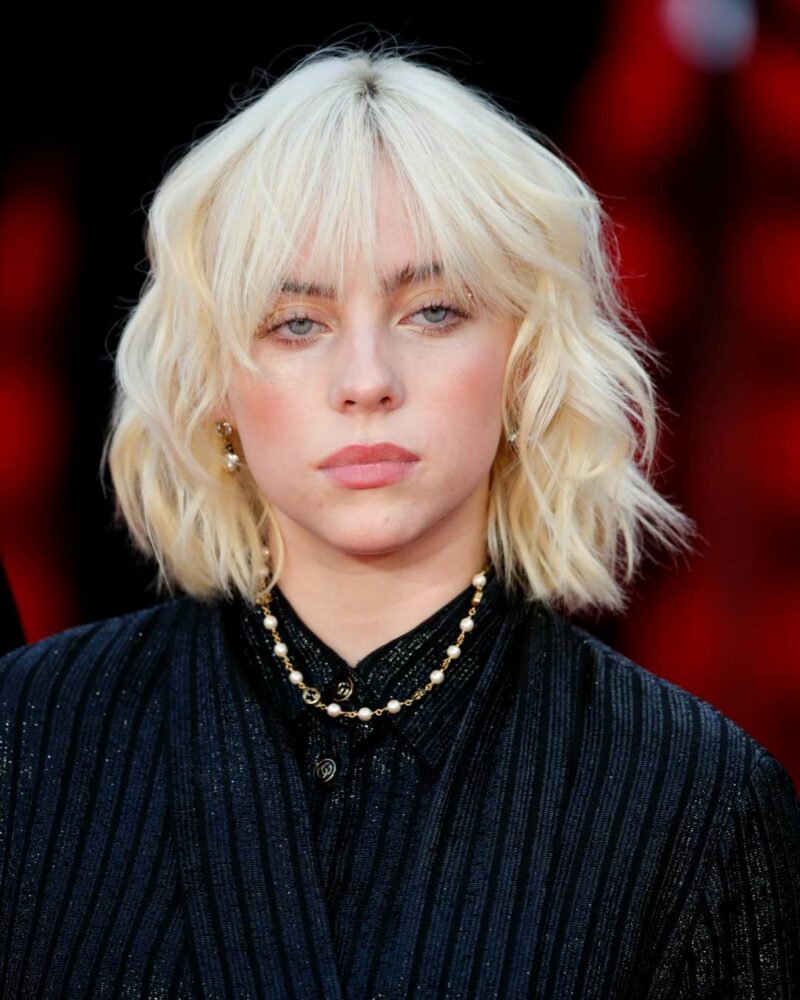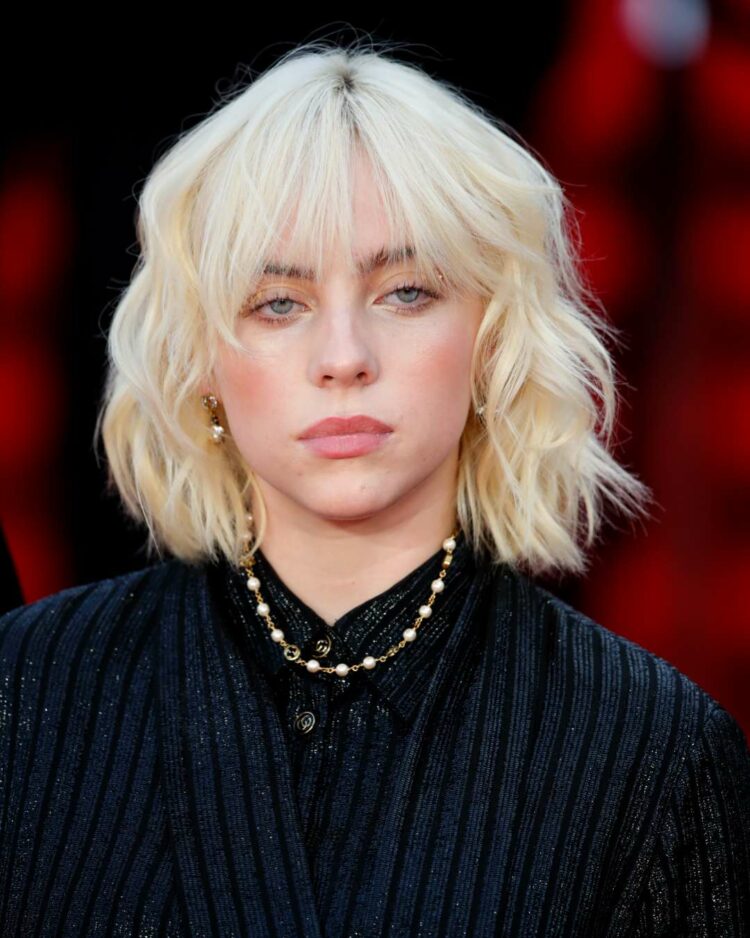 Transition Shag
This hairstyle is called a transition shag because it's sort of in between a classic bob and a shag. If, like me, you have thinning curly hair, this is a great hairstyle for faking thick, luxurious hair.
The transition shag is perfect for women over 40 with fine hair who love fringe cuts. Curtain bangs add depth and shape and a few layers make your hair look fuller.
Short Haircuts For Women Over 40 With Glasses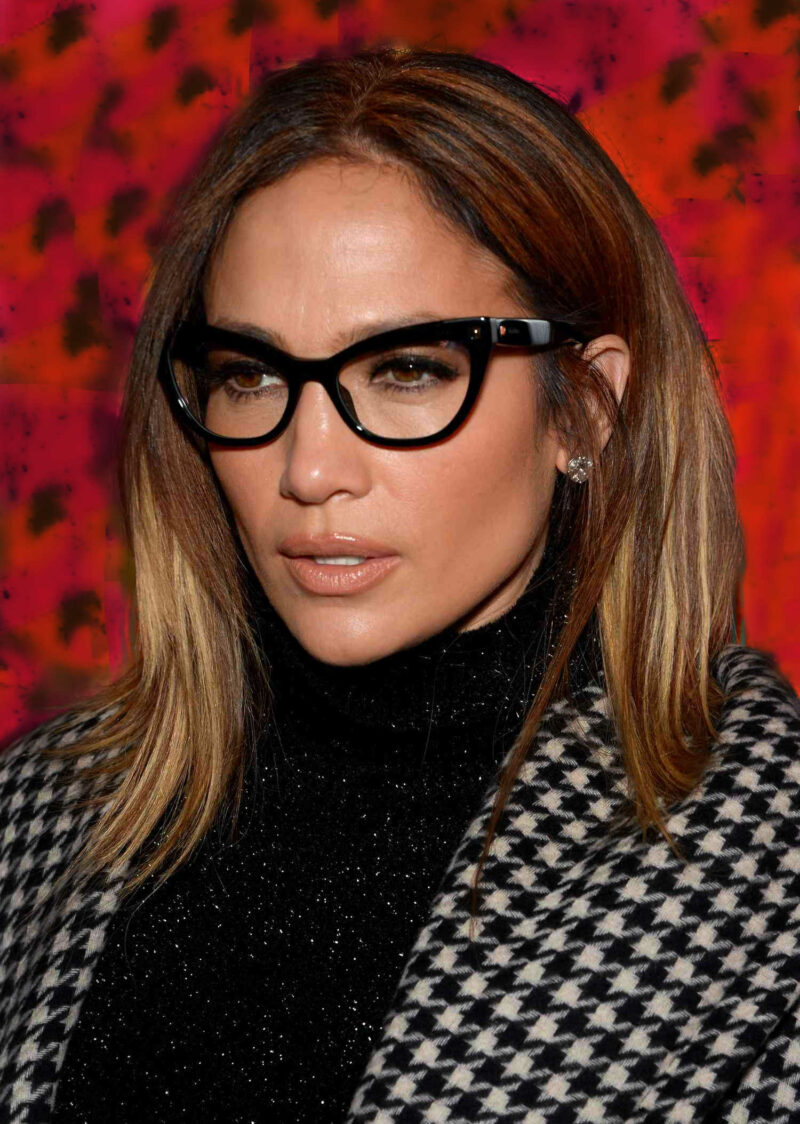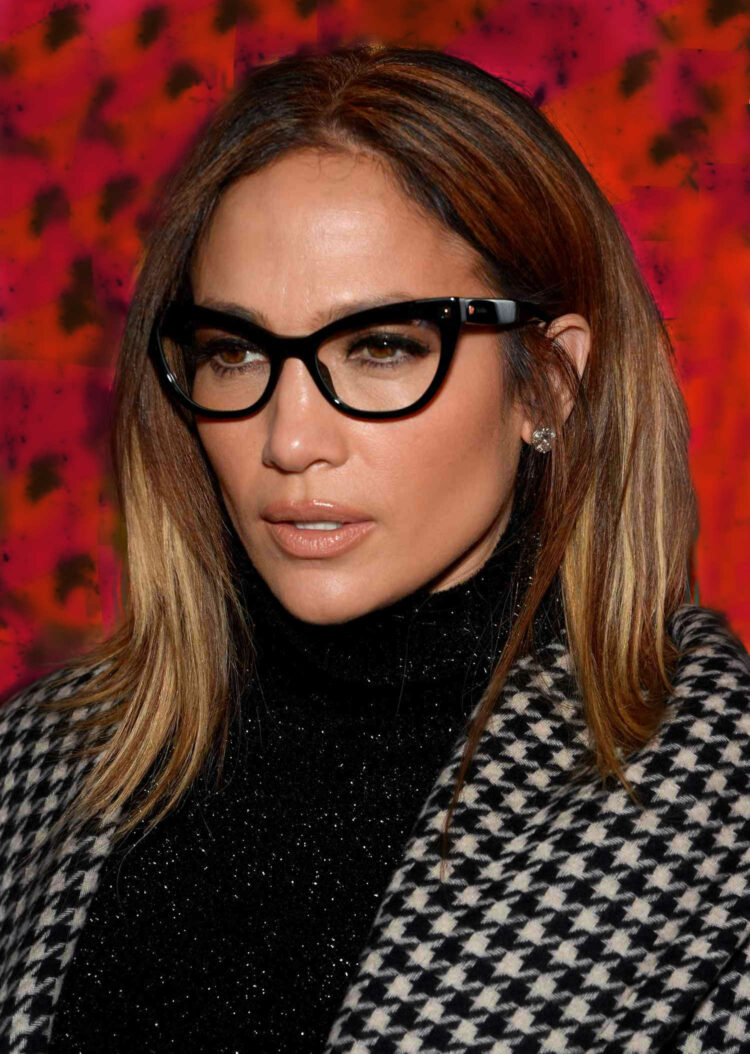 Long Bob
You don't have to chop off most of your hair if you want a bob haircut. A long bob is a universally flattering haircut for women of any age, with any type of hair. It also works for all face shapes.
One of the most well-known short hairstyles for women is "The Rachel" inspired by Jennifer Aniston's character on "Friends." By the late 90s, women everywhere were running to their stylists requesting Aniston's signature version of the long bob hairstyle. It's still popular today.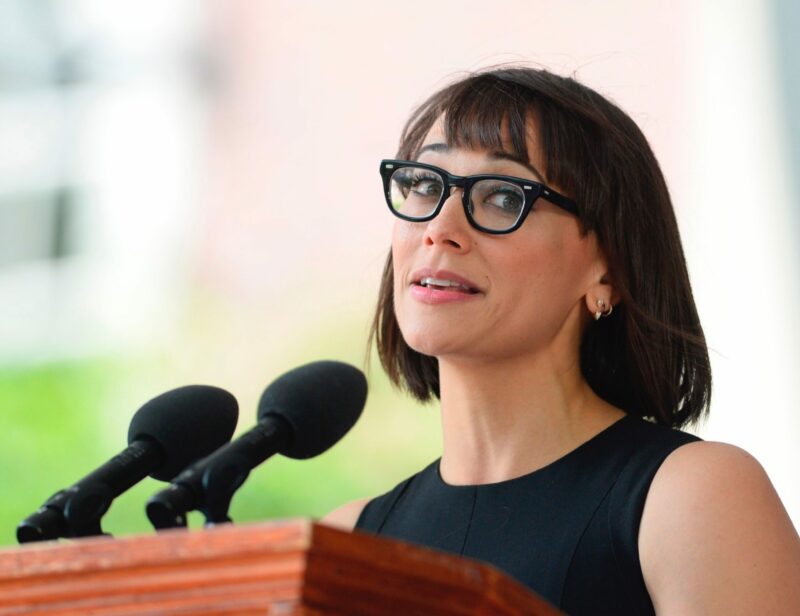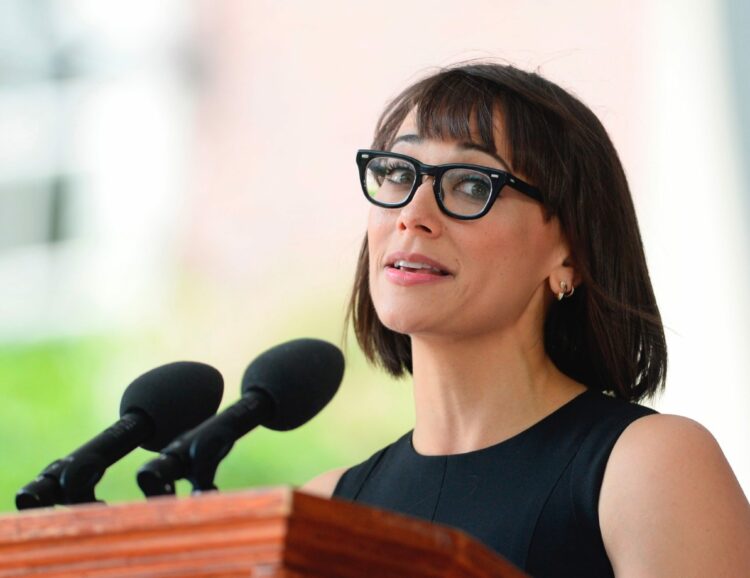 Sleek A-Line Bob
A sleek, a-line bob is perfect for women over 40 with glasses and straight hair. Stick-straight hair can be frustrating to style, especially if your hair lacks volume. An a-line bob adds shape and beautifully frames your face, taking attention away from your glasses.
Short Haircuts For Women Over 40 With Round Faces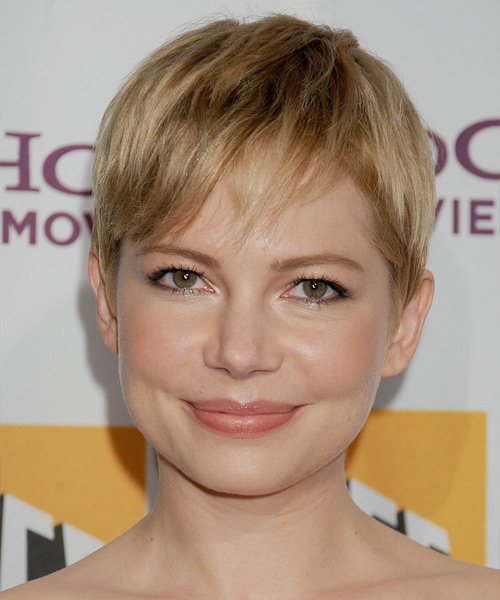 Choppy Pixie With Tapered Sideburns
A choppy pixie is a great haircut for women over 40. The addition of tapered sideburns and wispy bangs makes this cut especially flattering on a woman with a round face.
A choppy pixie cut is a longer pixie with several layers that you can blow dry and tousle to create as much volume as you want. Thin, wispy bangs give your chin a slimmer appearance, and tapered sideburns beautifully frame your face.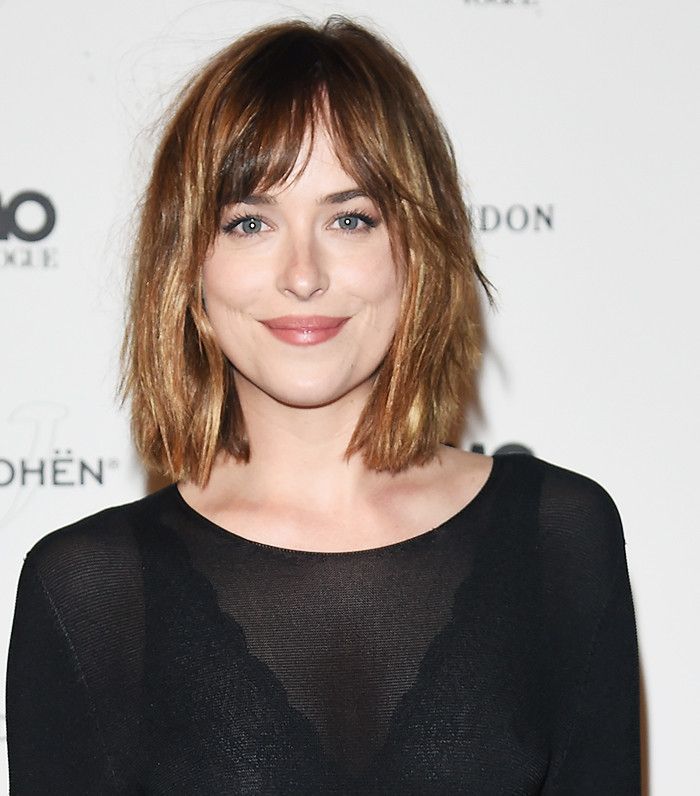 Messy Bob With Curtain Bangs
For an edgier look that is super flattering on round face shapes, consider trying a messy bob with curtain bangs. Messy (layered and tousled) haircuts work great on fine hair. You can show off your natural curls or waves with this gorgeous chin-length 'do. Plus, the curtain bangs create a flattering, youthful shape.
Short Haircuts For Women Over 40 With Thick Hair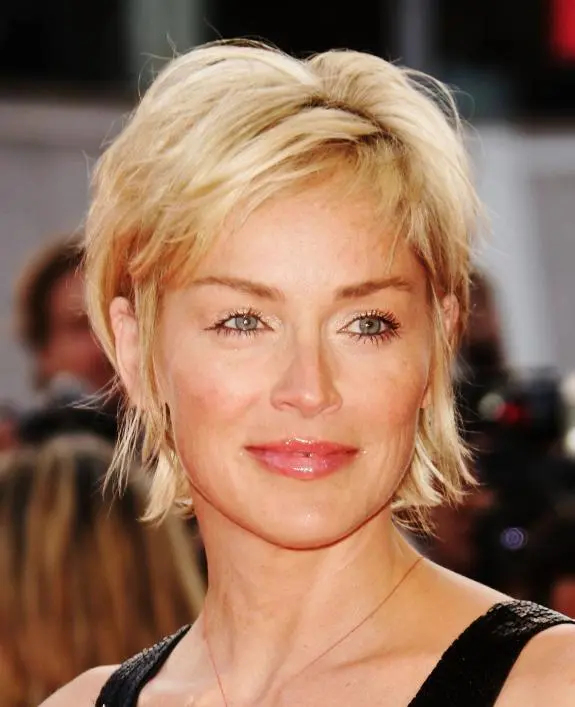 Long And Textured Pixie (AKA Short Shag)
If you don't like the idea of chopping off all of your hair for a traditional pixie cut, consider a longer pixie. Also known as a short shag, this haircut makes it easy to embrace the natural texture of your hair.
A long and textured pixie haircut can create a lot of volume. This cut is great for women over 40 with thick hair but doesn't work well on fine hair.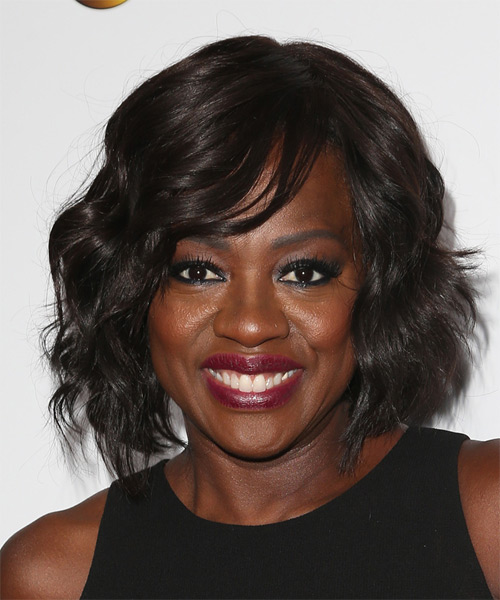 Feathered Ends
A sleek, razor-cut bob is a gorgeous look for women over 40, but it's not for everyone. If you have medium to thick hair, consider feathered ends. It'll make your bob softer and less harsh. If you have thin hair, you're better off sticking with blunt ends.
Actress Viola Davis has sported several different short hairstyles throughout her career, but she looked especially youthful with a chin-length cut with feathered ends.
Short Layered Haircuts For Women Over 40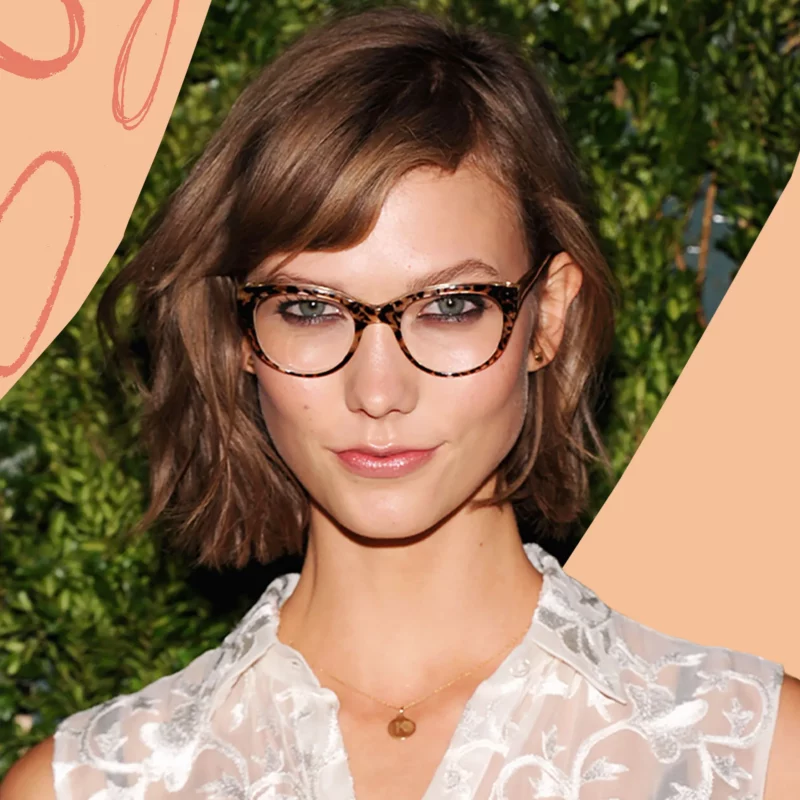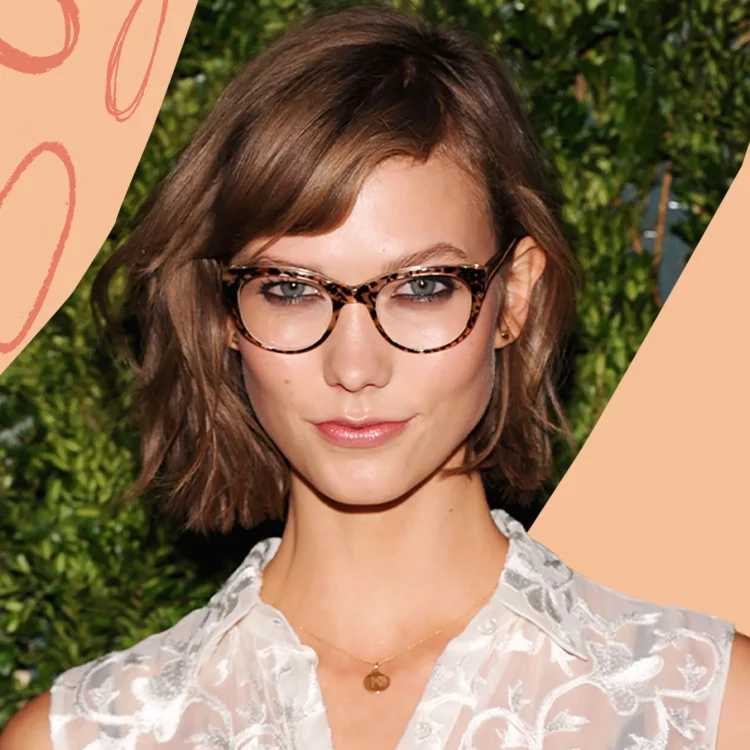 Chin-Length Layered Bob
A short, chin-length bob gives your hair a lot of shape and movement. For the most volume, part your hair off-center before it's cut. This way, even straight hair will look trendy and chic.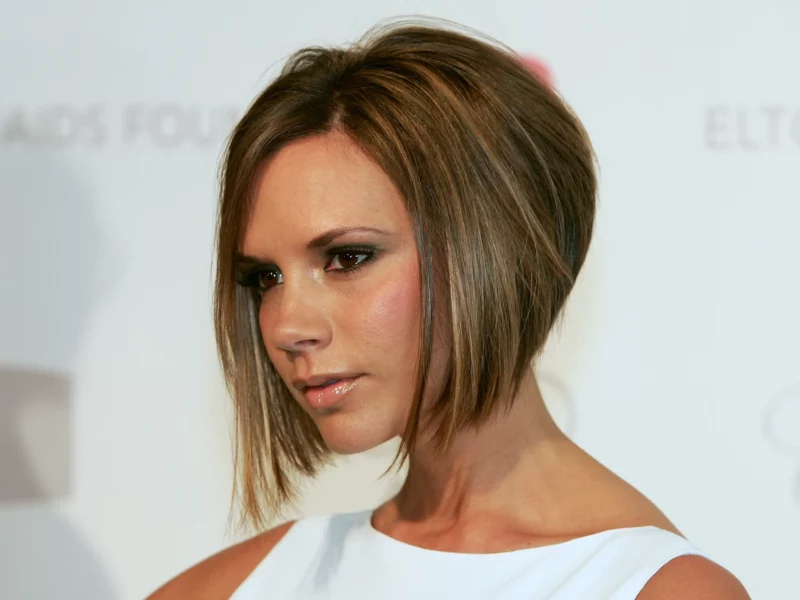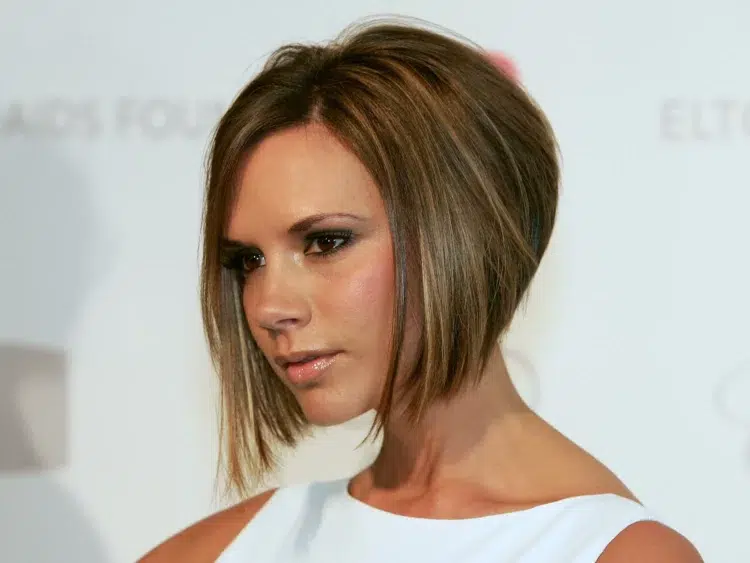 Graduated Bob
The graduated bob is one of the most popular haircuts for women of all ages. It also works on straight and wavy hair, as well as thick and thin hair. Graduated bobs have a bunch of layers and tend to look the most full at the crown of the head.
The key to pulling off this haircut is to see a stylist who can create smooth transitions between the various layers.
Short Pixie Haircuts For Women Over 40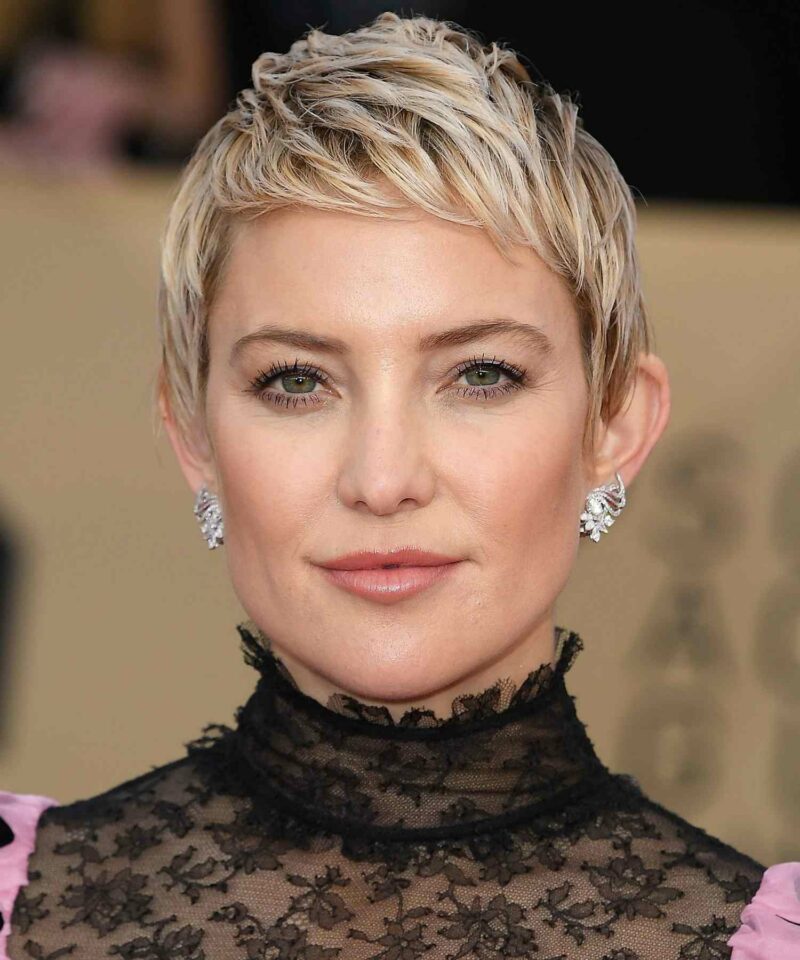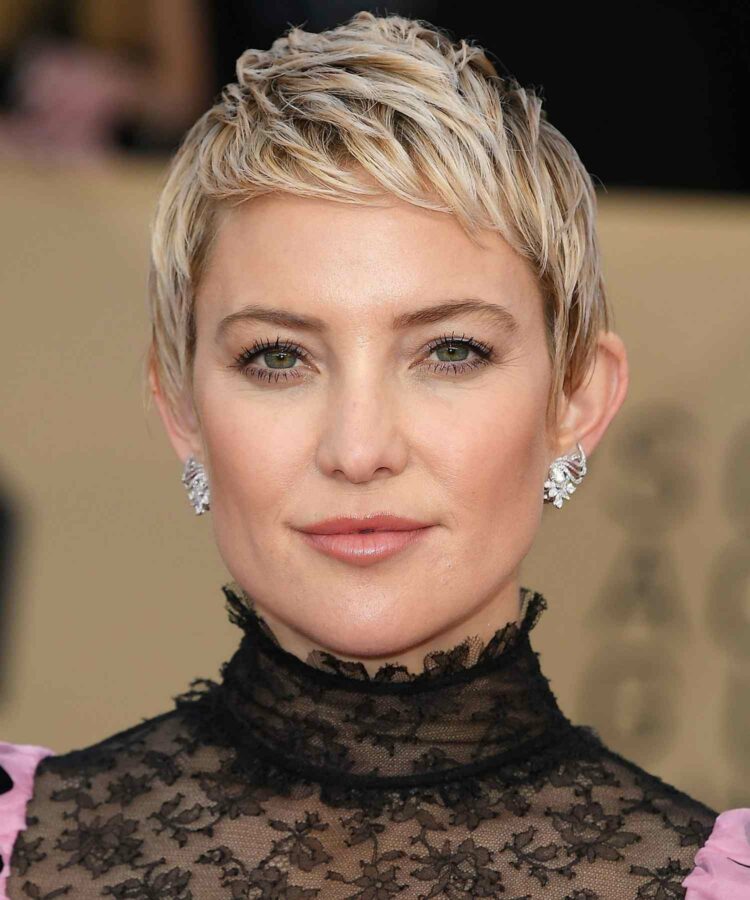 Layered Pixie
You've probably caught onto the fact that layers are a woman over 40's best friend. A pixie with short layers is a fun, youthful hairstyle. This haircut often requires no styling at all, which makes it perfect for low-maintenance women.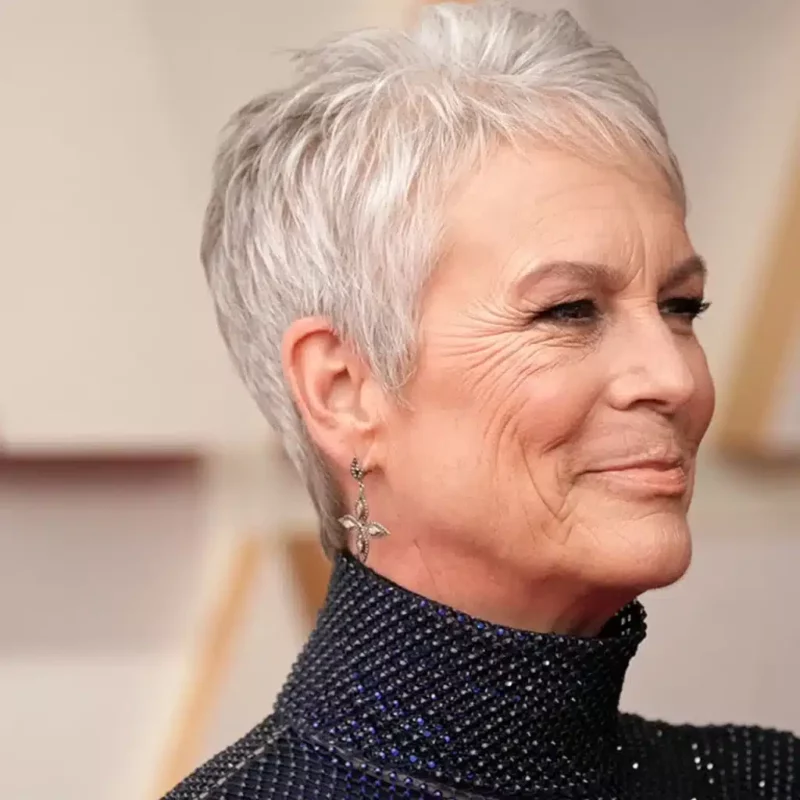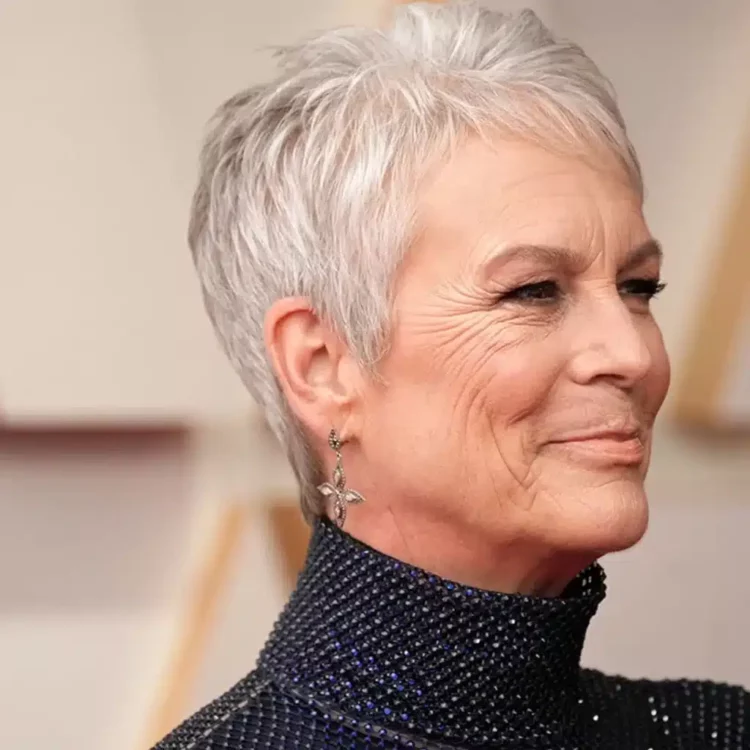 50's Style Pixie
A straight pixie was all the rage in the 50s and it's still a gorgeous style. This retro haircut tends to be best suited for women with straight hair and petite faces. For an especially fun look, add a bandana a la Rosie the Riveter.
Short Sassy Haircuts For Women Over 40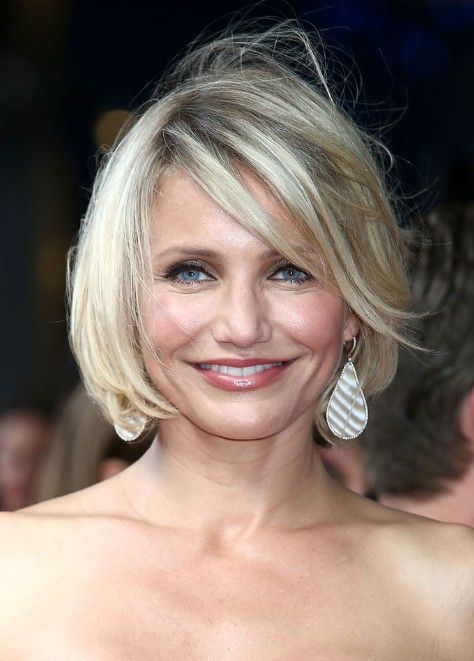 Medium Length Backswept Bob
For a celeb-inspired look, try a sassy backswept bob. Keep it medium-length like Cameron Diaz for a low-maintenance 'do. Ask your stylist to keep it trimmed to above your shoulders. You can even pay homage to her signature sexiness by shaking it up a bit (literally) for a slightly disheveled look.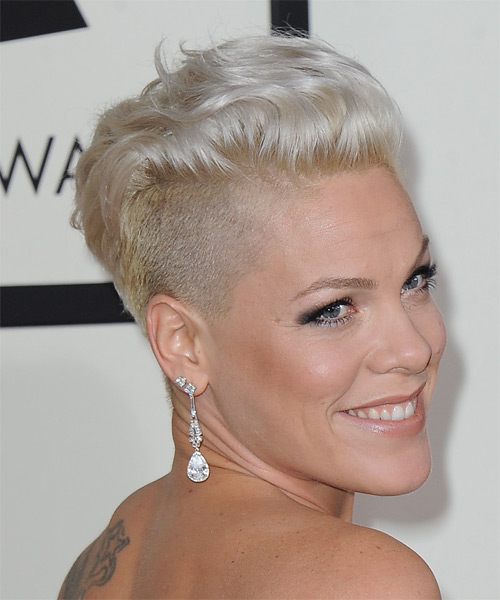 Diagonal Fringe With An Undercut
When it comes to sassy haircuts for women over 40, it doesn't get much better than a diagonal fringe with an undercut. With a diagonal fringe, your hair is longest in the front and shortest in the back.
An undercut is a hairstyle in which the back of the head is shaved low. A diagonal fringe works on thick and thin hair, but the added undercut is best suited for women with thick hair.
This chic hairstyle frames your face and can make you look younger. It also draws attention to your best facial features, like your eyes or lips. For an even bolder, sassier look, add blunt bangs.
With so many haircuts to choose from, it's easy for a woman over 40 to find a youthful, trendy, and flattering style.
For more beauty, style, and fashion info for grown ass women, head over to the blog.