This article may contain affiliate links; if you click on a shopping link and make a purchase I may receive a commission. As an Amazon Associate, I earn from qualifying purchases. 
Yesterday I got the mail from the box while we were walking in the house after dinner. Emerson asked to see the mail, and got super excited when she saw the J. Crew catalog. She sat down on the couch and began to flip through it, completely ignoring any other magazine or catalog. At bedtime, she asked me to read it to her in place of The Berenstain Bears or Princess Matilda. After putting her to bed, I slipped the catalog in her bookcase on top of a pile of her larger books; the next morning when I went to wake her I found the J. Crew catalog and only the J. Crew catalog beside her bed. I put it back in her bookcase.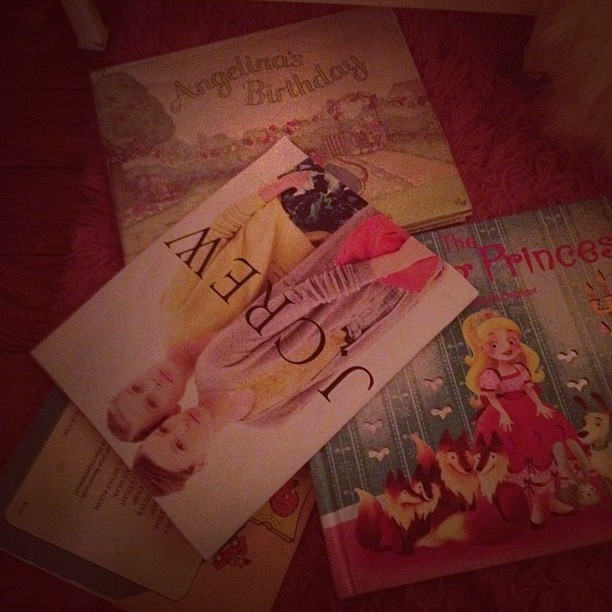 This is what I saw when she got up for her nap. At least she had a bit of variety.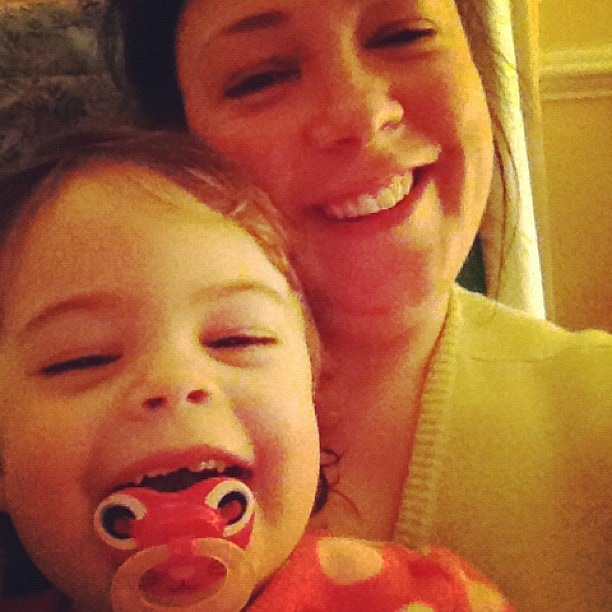 However she wanted a repeat performance of last night for tonight's bedtime story. I see Cafe Capris and Jackie Cardigans in our future…
Follow Me | Twitter | Facebook