This article may contain affiliate links; if you click on a shopping link and make a purchase I may receive a commission. As an Amazon Associate, I earn from qualifying purchases.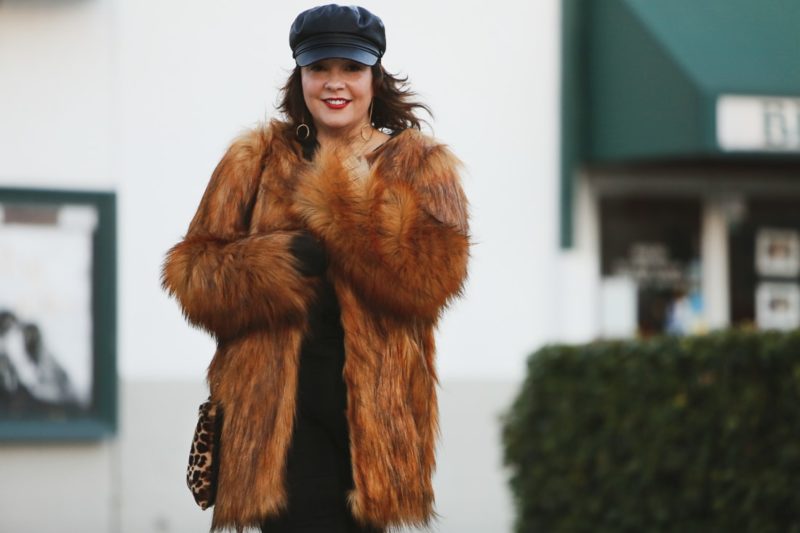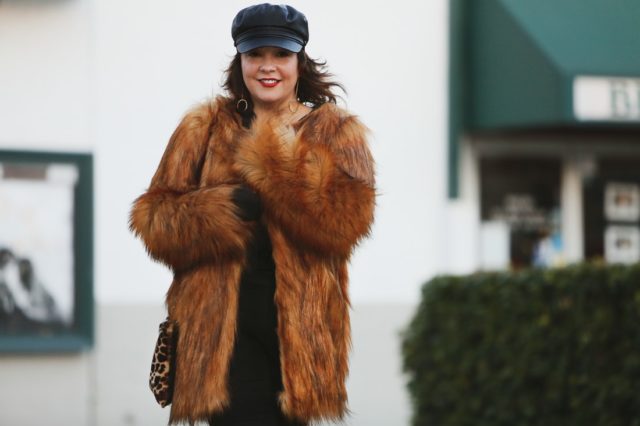 I wasn't sure what to title this outfit post.  Chewbaca Coat? Perfect Pants? The power of a statement coat? Faux Real? I think I should have gone with Chewbaca coat as when I opened my Rent the Runway delivery that's immediately what I thought when I pulled out this coat.  With a statement coat like this, you can have on a relatively tame outfit and still steal the spotlight.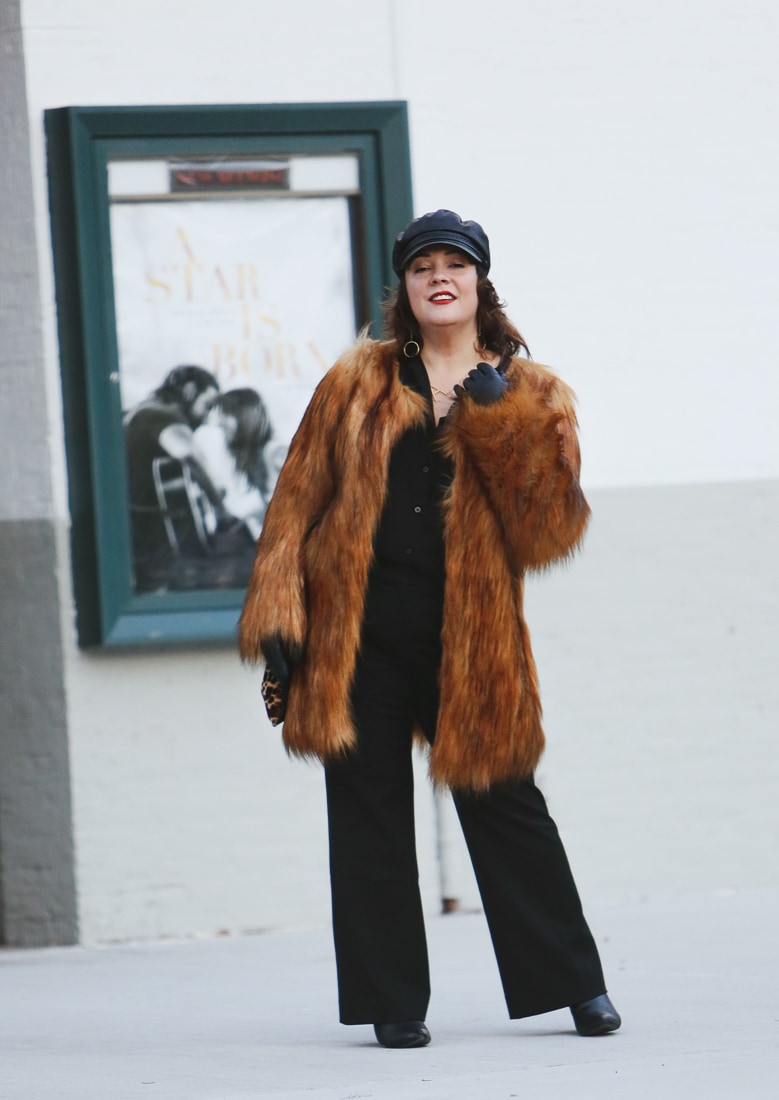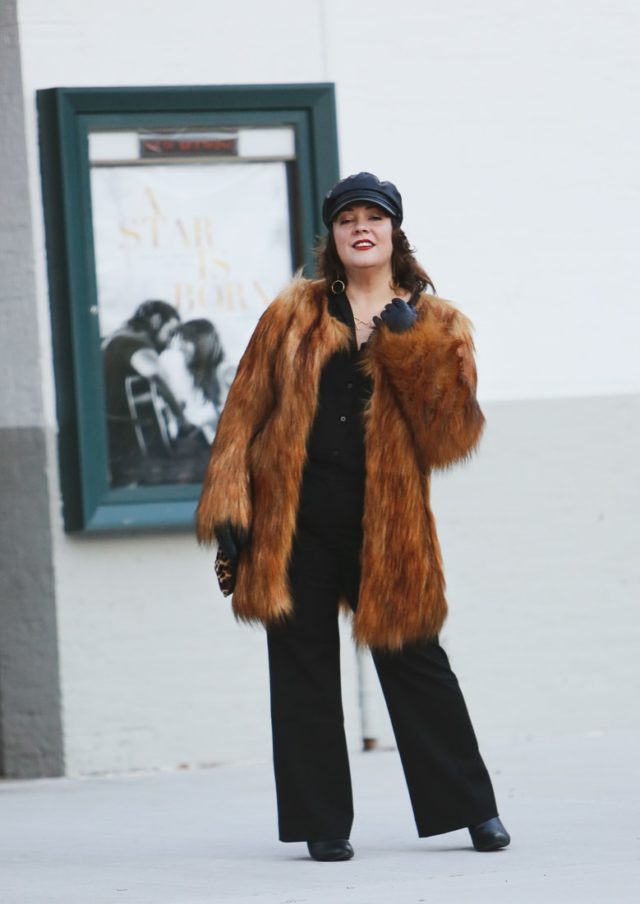 coat | blouse | pants | boots | earrings | necklace | bag | hat | gloves | lipstick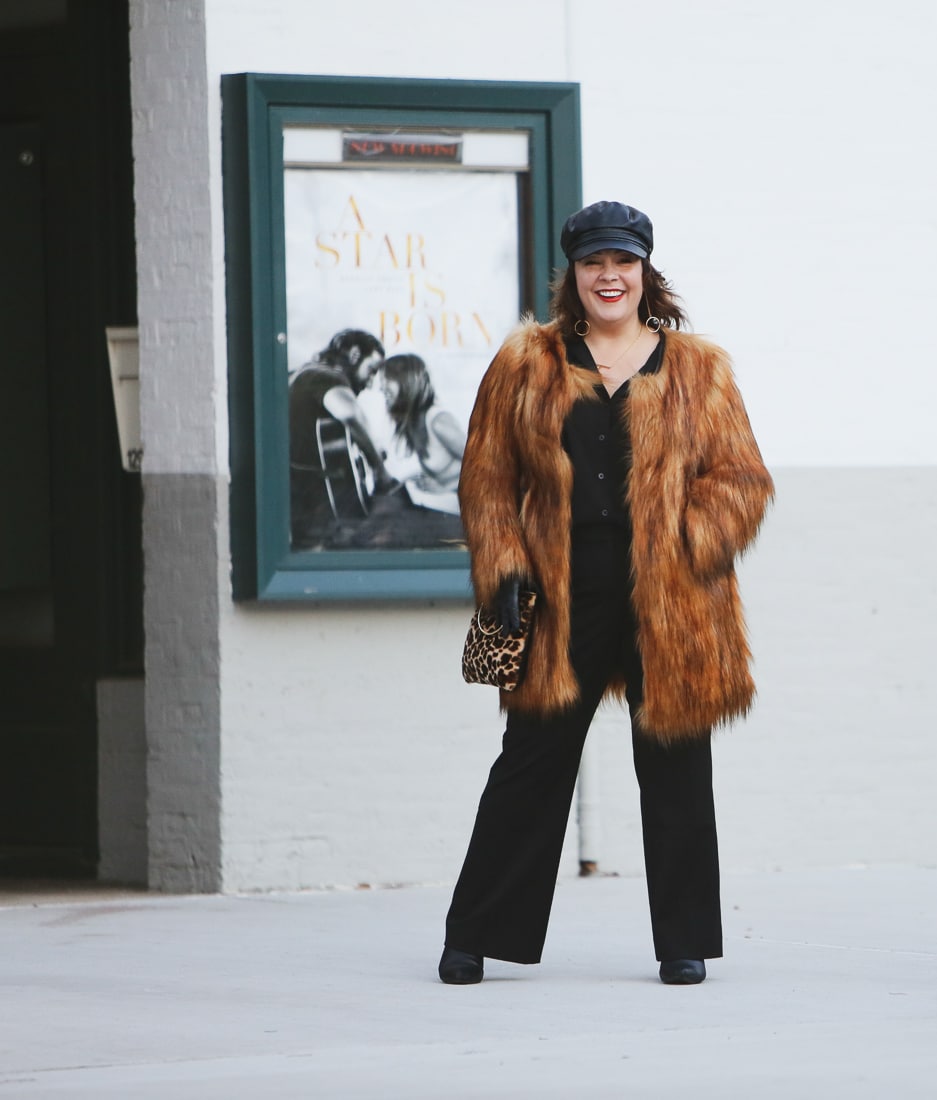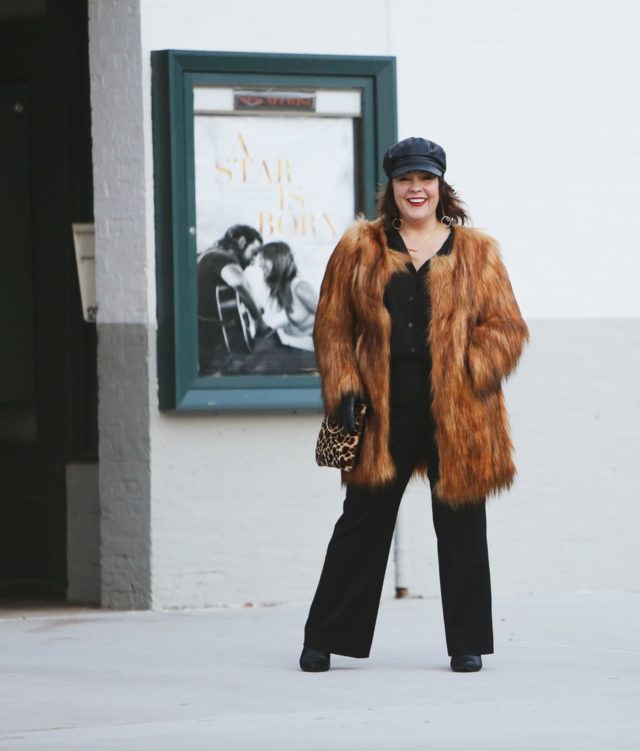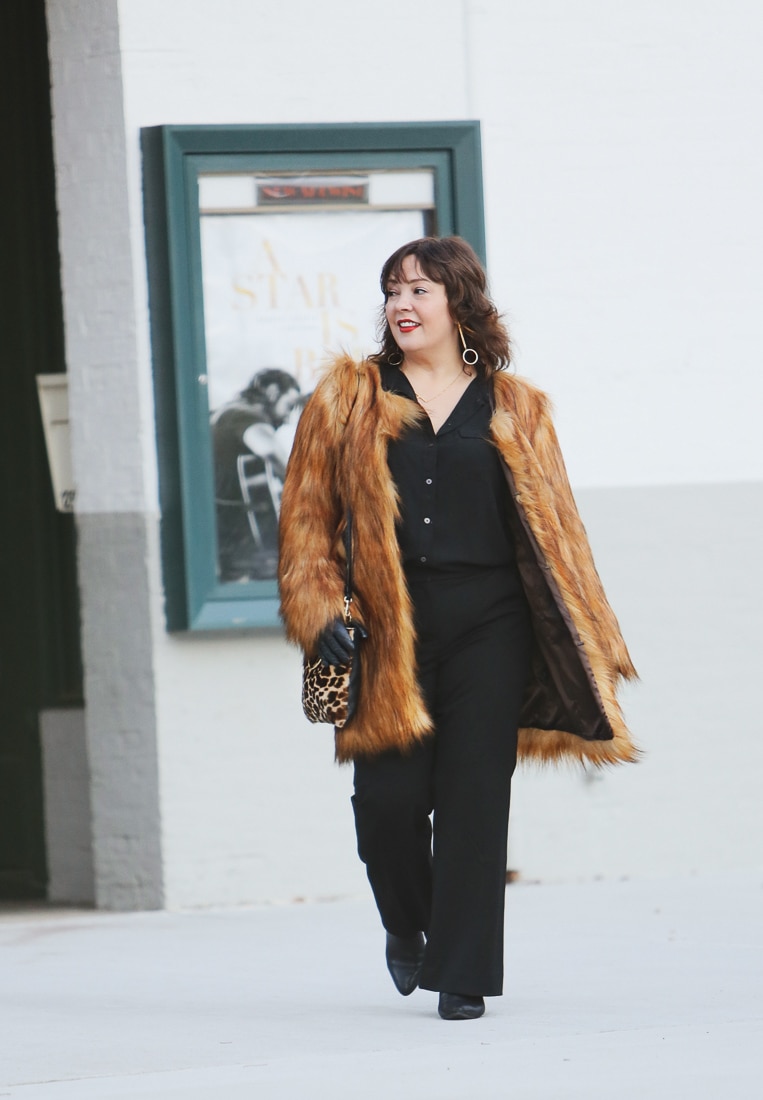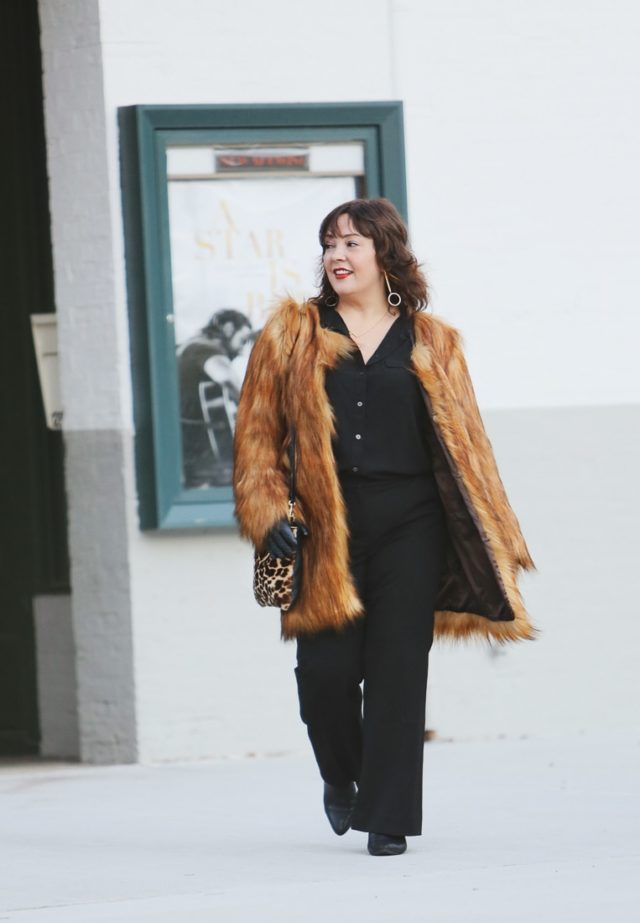 Coat: Unreal Fur (XL via Rent the Runway Unlimited) | Blouse: Ann Taylor (XL; old, similar) | Pants: So Slimming Trousers c/o Chico's (2P) | Boots: Clarks | Gloves: Nordstrom (on sale!) | Earrings: Jenny Bird | Necklace: Etsy | Bag: Thacker NYC (25% off!) | Hat: Topshop (old; similar) | Lipstick: L'Oreal in Matte-Traction Red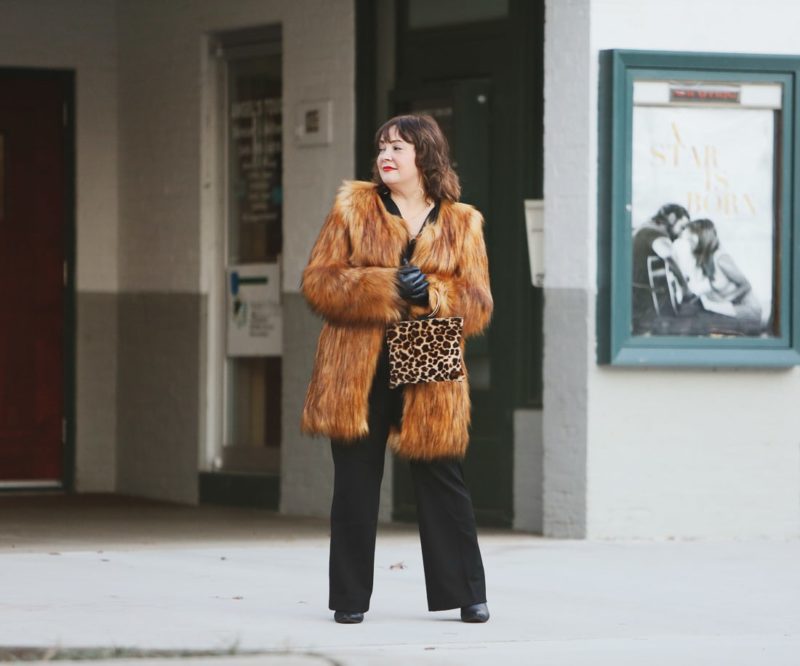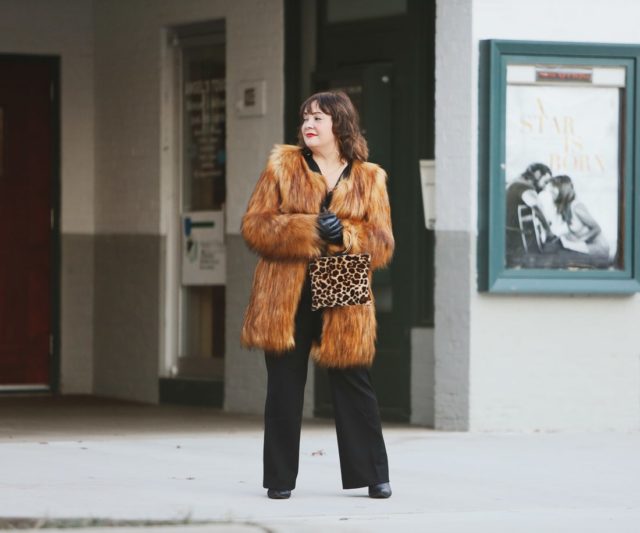 It's been a long couple of weeks.  This is the busy time for work, busy time for Emerson with school and activities, busy time getting ready for the holidays, and helping care for my mom who had surgery.  I haven't been taking care of myself; my laundry is piling up, my nails are chewed to nubs, my roots and bangs grew out.  I decided to do something about it.  Monday I went for a manicure, and yesterday I visited my hair stylist.  He asked if I just wanted a color refresh and trim and I said I was ready for something new, something edgy.  I was in such a mindset, if he suggested I shave my head I would have obliged.  Instead, he pulled up a photo of a long shag haircut and suggested it with more pronounced highlights.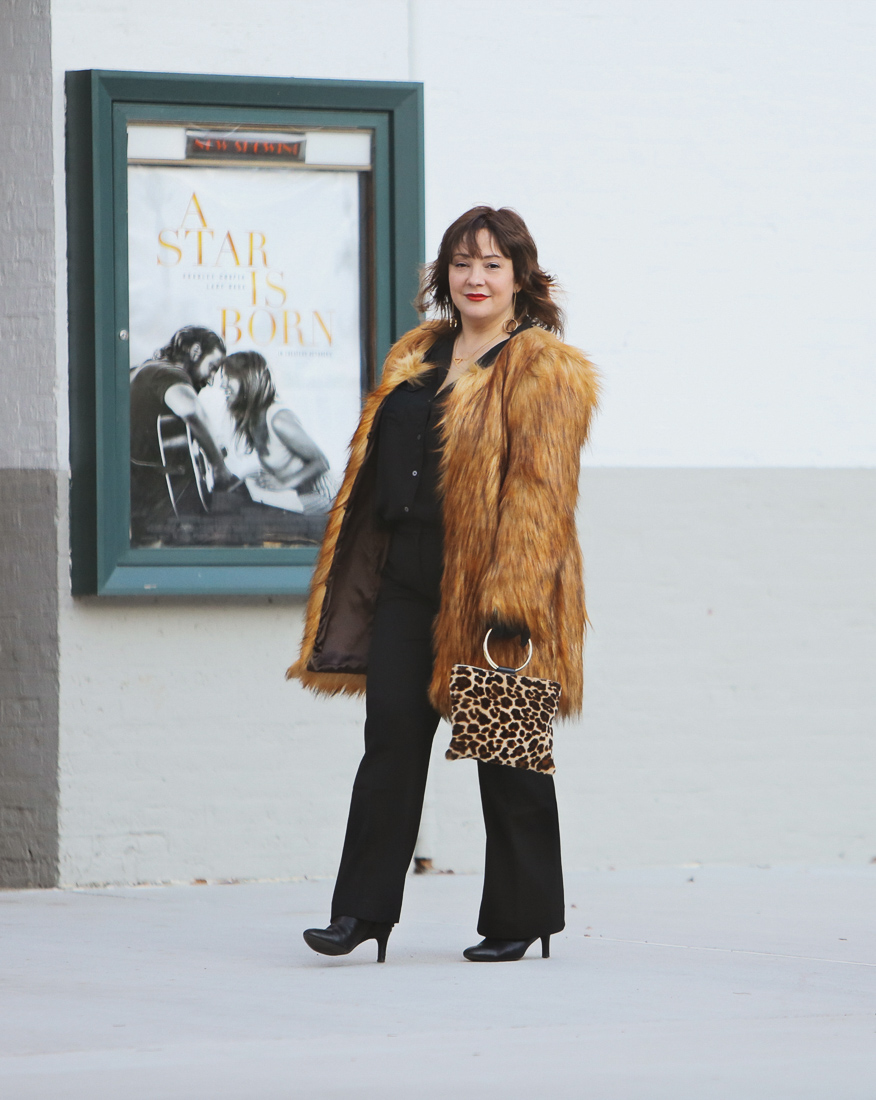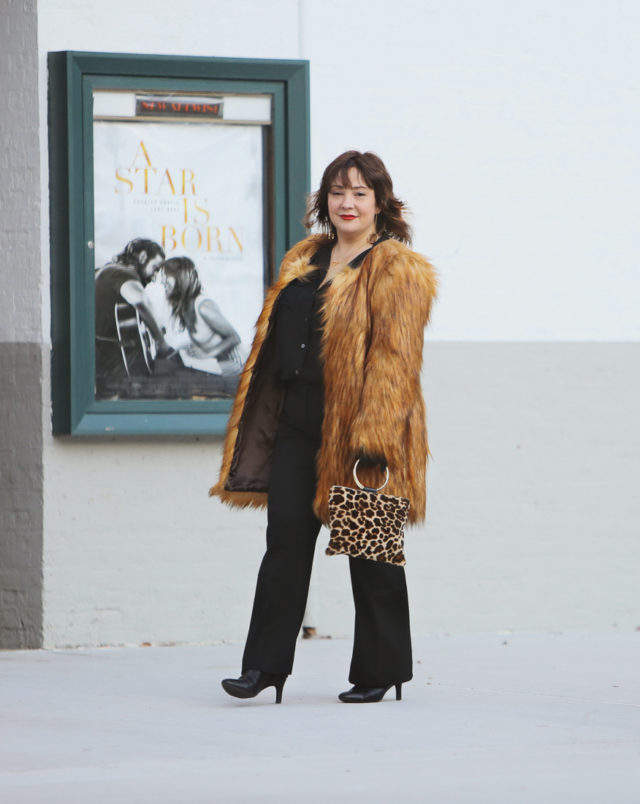 I love the result; the layers and highlights really add volume to my hair and the cut works with my natural curl and wave.  Even better, the thicker bangs hide how my hair is thinning on top! I can't wait to play with it more.  It's amazing how little updates like a manicure or a cut and color can provide so much energy and positivity to keep going through a tough time.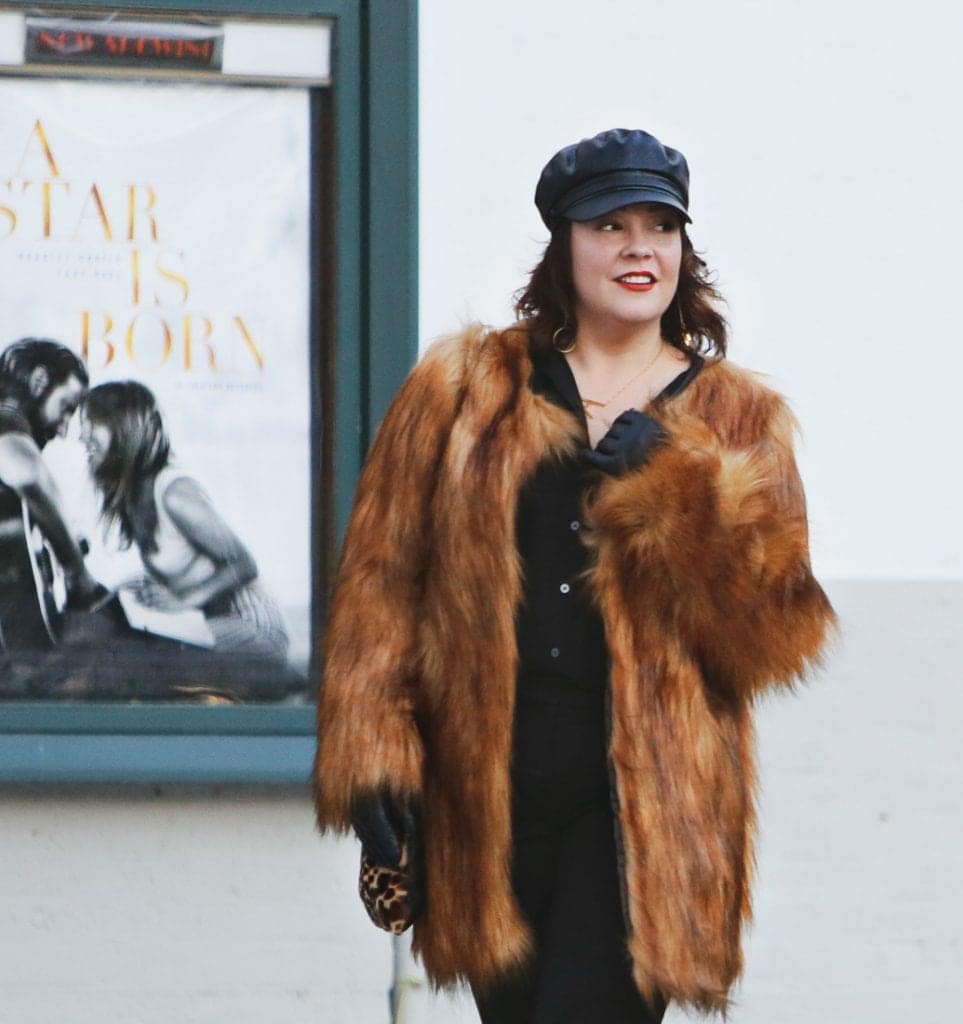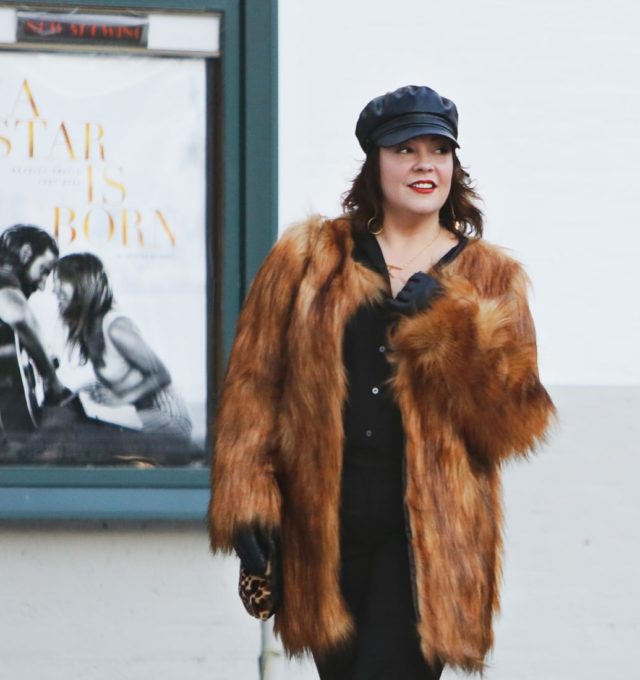 And let's get back to this crazy coat.  This is the kind of coat I would never purchase; I've bought plenty of statement coats over the years and most of them have ended up on Poshmark because they just aren't worn as often as I'd like.  I haven't had a great experience with Rent the Runway Unlimited; at my size it seems everything is either too big or too small.  Even with bags I've been disappointed; I received the Clare V. Simple tote in camel leather and it arrived all wrinkled and balled up.  I couldn't smooth it and sent it back without wearing.  So this time around, I decided to go with outerwear. WIN.  I received four coats and all four fit, looked cool, and were totally things I would normally never buy nor could afford.  And wearing a simple look of new pants and a years-old top that is too big but I like to imagine it's big in a slouchy cool girl way and won't give it up, this coat made it an OUTFIT.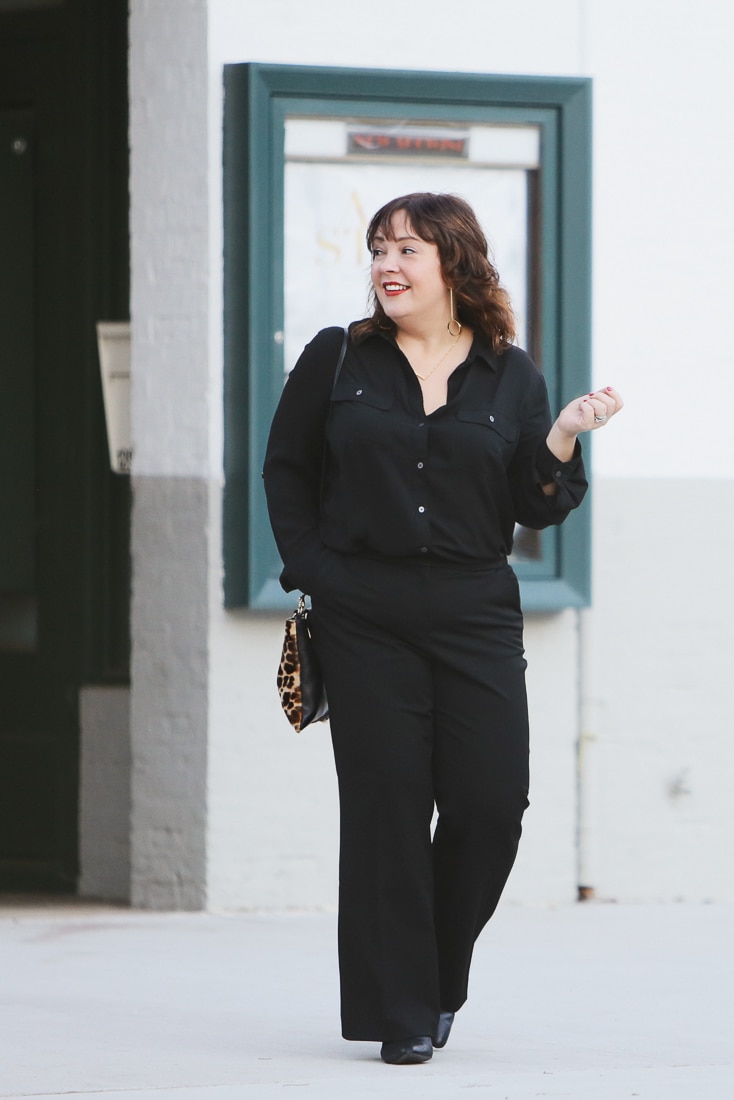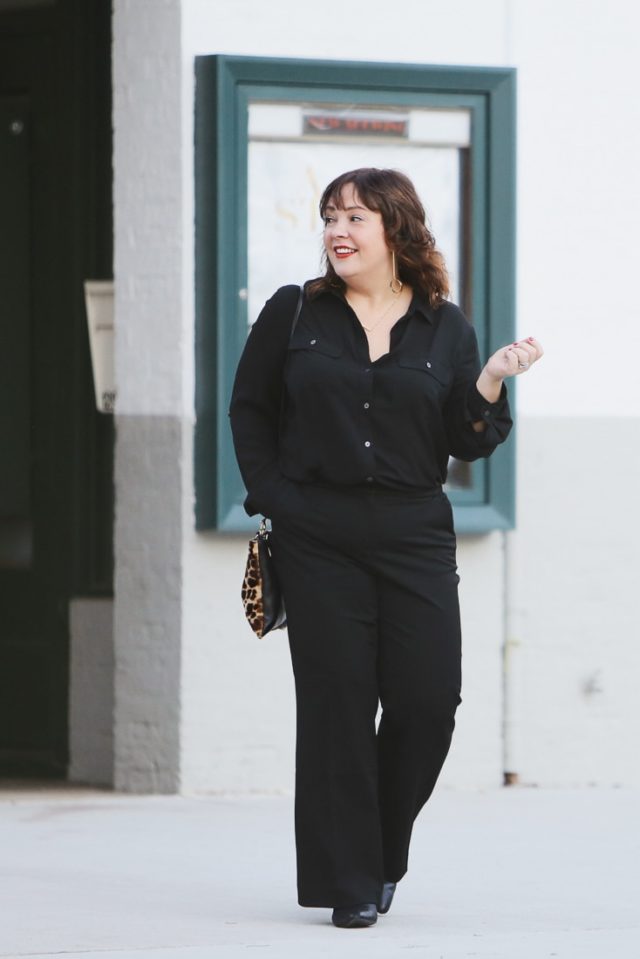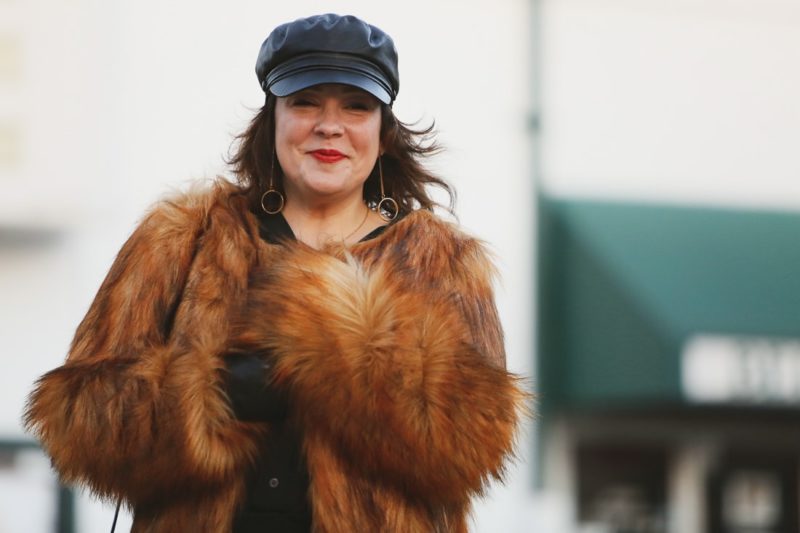 And these pants… I saw them on the Chico's site and asked if I could try them.  I put them on and didn't want to take them off. They're a twill that looks professional for the most conservative offices, they're unlined but thick and don't show lumps, come in four different colors, petite, short, tall, and regular and they're pretty perfect.  I wore them all day and they didn't stretch out, didn't fold over at the waistband, didn't dig, they seriously look the same they did when I put them on. They also have pockets; I've lately received a lot of great pants that either have tiny useless pockets or fake pockets.  These are the real deal and big enough to slip in my keys or phone.  Oh, and they're machine washable too!