I think women often look at fashion and clothing in the wrong manner, and that is why there is so much bad style, cheap style and weird combinations out there on women.
We should look at style the way one would look at art, gardening or cooking. Before finding celebrity experts in the field who have a style we like, we should know the basics. Before we do a complete fashion overhaul, we should break down the style process.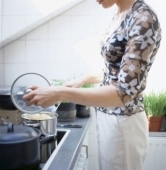 If you like cooking, you first learn how to work with what you have. That saucepan your mom gave you for your first apartment, the whisk you picked up at the grocery store, the foodstuff you could afford on your budget. As you cook, you acquire better tools based on what you enjoy/are good at cooking. Maybe it's baking; possibly it's grilling or Asian stir-fry. You read up on recipes and proper tools. You seek out markets and shops that carry hard-to-find ingredients. You have recipes or cookware that are your go-tos: ones you love and love you back because of ease of use and final product.
If you like gardening, it often is because you started with a little plot of land and a few plants from the local home store. Doing some reading and research, you learn what plants work for your park of the planet, and what you can do to make the soil better, the plants flourish and to have your yard look beautiful or deliver delicious produce. You learn proper names, chemical makeup, and the tools that make the job easy yet successful.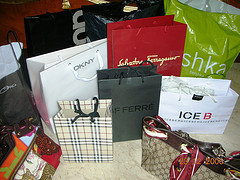 Fashion… ah fashion. Most of us, fashion started with clothing picked out by our parents. By our teens we usually had a sense of what we likes – maybe it was mimicking a musician, our older sister, or possibly the popular girl in our English class. Fashion was not something we decided to take an interest in; it was something forced upon us and something we were often judged by. Because of this, we often have very strong views about fashion: it's superficial, stupid, materialistic, confusing. It brings back bad memories of hand-me-downs, not fitting in, being too fat/too thin/too weird/blending in too much/not blending in enough/being poor.
These strong views often take women in one of two directions – shunning or fearing it; or idolizing it. Coveting glossy mags each month, going into debt to have every "must-have" on some list, or purchasing cheap fakes of these items in a hope to glean some style or coolness from wearing or carrying these items. Thought not put into materials, tools, terminology, backstory.
To achieve true style, it's good to look at fashion like a seamstress, not like a celebrity. Get to know the names of fabrics, and which ones work with your figure and your personal style. Understand terminology for silhouettes, styles and tools. With each cut or brand you find you like and likes you back, get to know it better. Do your research, understand what designers or art inspired that line. Start small and work with what you have instead of rushing out to get all the newest and best things. Find your niche. When you break down fashion the way you would a hobby, it's easier to understand and easier to pick up. Going slowly, you will find your go-tos as well: that pencil skirt that always works for a last minute event, the black leather pumps you bought in Italy five years ago and are still stylish, the pearls you inherited from your grandmother.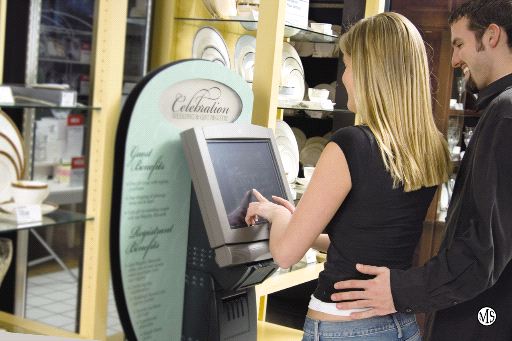 One of the most exciting things for me when getting married was the registry. Yay! Now I can have all those things I coveted in the catalogs that came to my doorstep every month! My husband and I went to Pentagon City Mall in Arlington, Virginia and got "gun-happy." We started in Macy's where we scanned crystal I had loved since high school and expensive appliances I didn't even know I wanted. We proceeded to Williams Sonoma where we scanned professional-grade knives, French cookware and a bunch of books and accessories. Finally we hit Registry Mecca – Crate and Barrel where my husband really got the fever and scanned about four different styles of wine glasses, three types of beer steins and almost every accessory available for outdoor grilling and entertaining.
The boxes started arriving a week before the shower and continued months after the ceremony. I counted – we received 72 individual drink glasses of varying purposes and materials. We received a cappuccino/espresso machine that didn't fit the dimensions of our counter, and eight (yes eight!) espresso cups to match. Beautiful dinner plates that were quite hard to eat off of (very slippery and curved in a strange way) and cookware that didn't fit our small oven.
However I did receive a lovely large stainless sauté pan with lid. I remembered seeing cooking shows where one was used to brown meats and then pop into the oven to finish cooking. I tried out this method with my new tool and was pleased. I became more creative with my cooking with a few of my new gifts and came to realize what foods I liked, and which ones brought me joy during the preparation. The espresso machine and cups were exchanged for quality knives and a large stock pot. Some of the glasses were given to a friend who bought a new home, and others are just used for special occasions. I realized that registering willy-nilly was fun and the thought of a fully stocked kitchen was exhilarating, but the reality set in and it just wasn't right.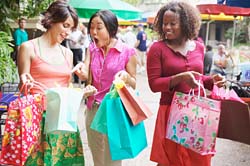 Sound a bit like your last clothing shopping spree? We often purchase that which is cool, new or deemed by another to be a necessity to find out that when added to our own life, it is useless. We don't fear having "uncool" plants in our garden or pots in our kitchen because we know they are useful and good and beautiful to us. I encourage those of you Fashion Fearfuls to look at fashion as you may your favorite pastime… it may demystify it and help you find your true personal style!