This article may contain affiliate links; if you click on a shopping link and make a purchase I may receive a commission. As an Amazon Associate, I earn from qualifying purchases.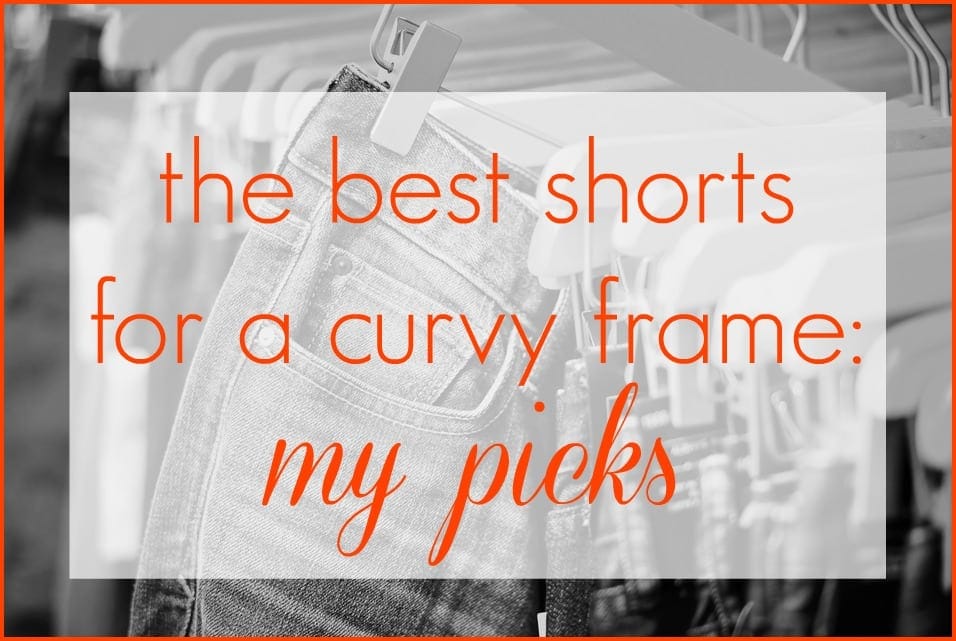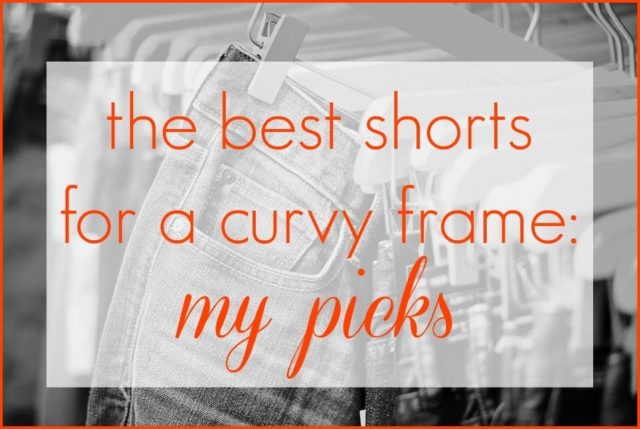 UGH SHORTS, amirite? They're rarely flattering, they ride up, they bag, bunch, gape, bind. They seem to highlight the worst parts of a figure. I've spent many summers pretending I'm completely comfortable in a pair of cropped pants or jeans and I'm over it. I'm enjoying life, and I'm not letting my personal issues with how a stranger may judge my body hold me back any more. That being said, if I am going to wear shorts, I'm going to find the most comfortable, most flattering pair possible! My beloved denim shorts have turned into wet tissue paper and tear if I look at them the wrong way so I've been doing some shorts shopping this season. Below what I tried, and whether they were a hit or a miss.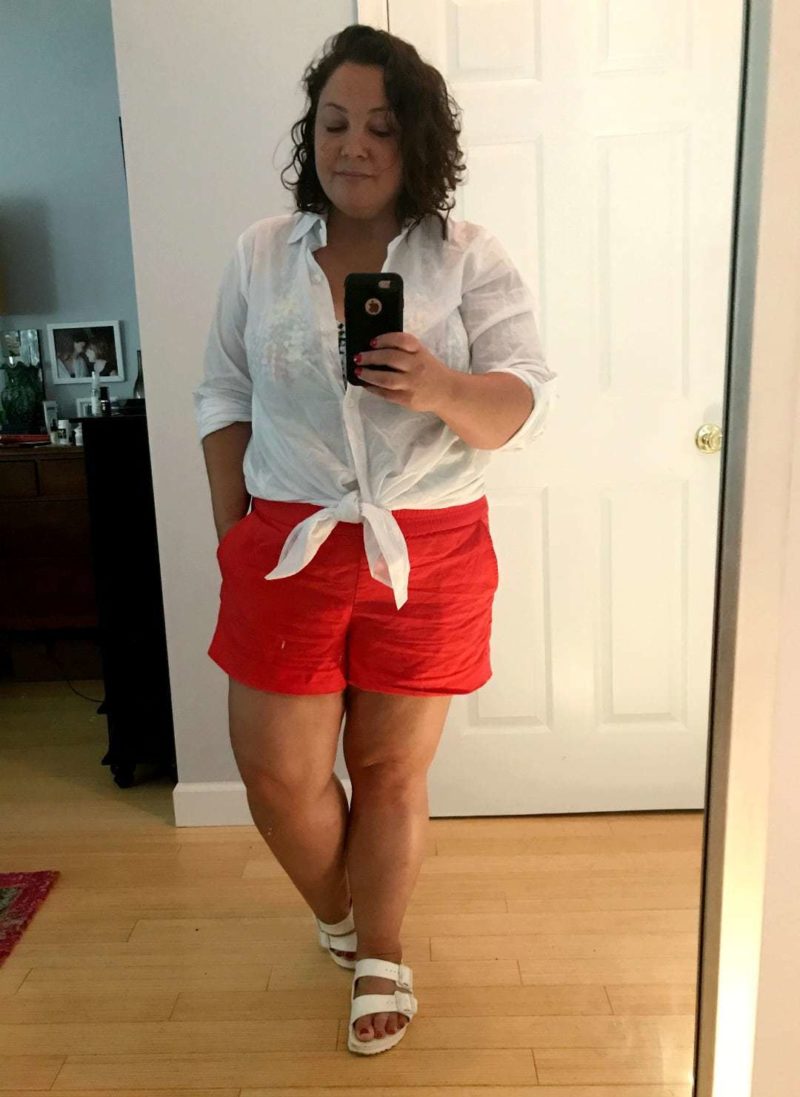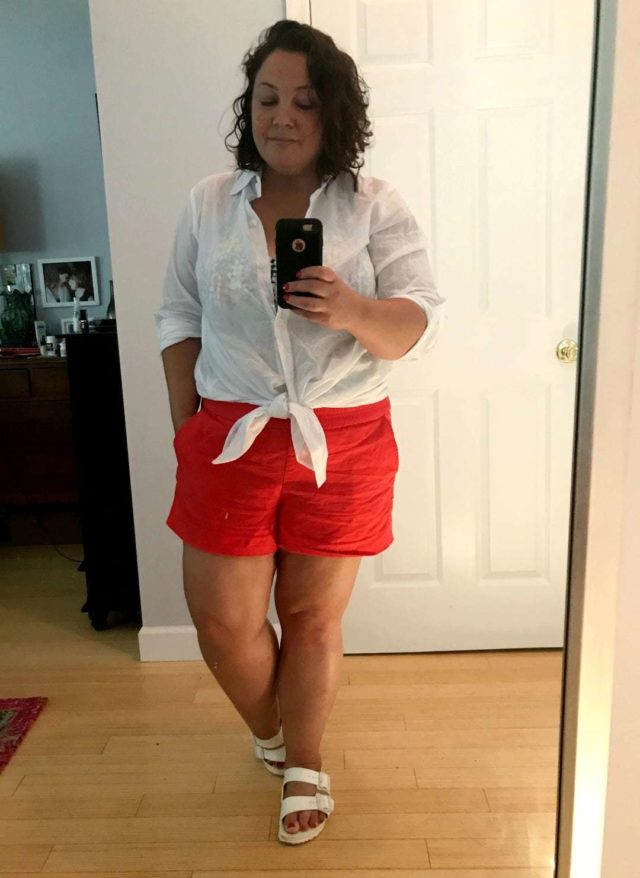 I wrote about these shorts before, but now, after washing and drying this year's version a dozen times I feel I can again say these shorts ROCK. I got the coral color in a 16; at first I felt they were too big but after many trips through the dryer, I think they're perfect. The color hasn't faded, they sit on my hips, don't stretch out, don't wrinkle too much. They have pockets deep enough for an iPhone and a set of keys, and on my short frame the 3" inseam is flattering (they also have a 5" version). I love the elastic waist, it's wide and not too stretchy. My go-to is these shorts with a navy and white striped tee and white Birkenstocks. HIT.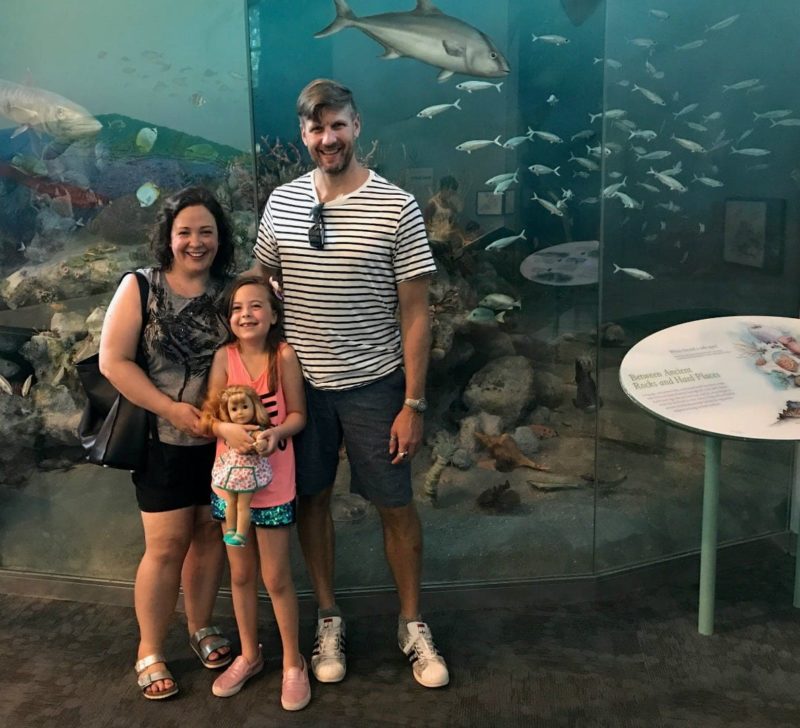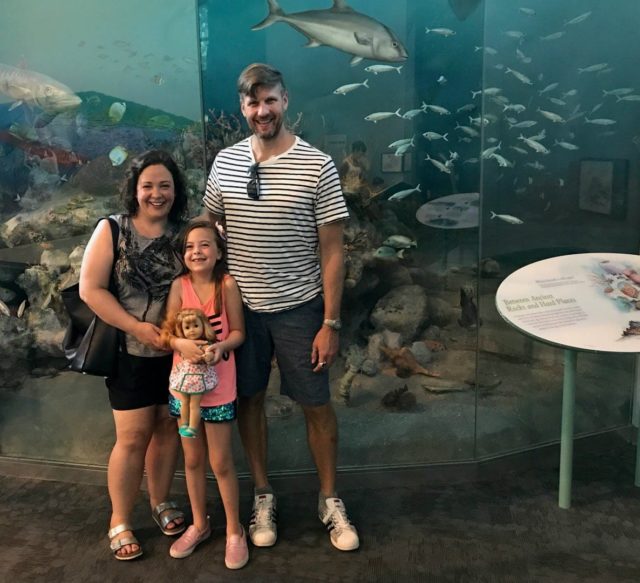 I wrote about these already, but they're a fave. I have them in black and a dusky pink. I took the black ones on a weekend away to Raleigh, NC mainly to wear to the gym, but I ended up pairing them with the sequined tee in this post for a day of walking around town and going to a museum. It wasn't the most glamorous look, but it was really comfortable. I liked how the shorts didn't ride up, weren't heavy, and the pockets zip closed. These are my favorite for morning walks in the muggy Maryland weather because they stay in place (no chub rub), but they're not bulky. Hit!
I had these shorts in the past but donated them because they got too snug. I decided to order a pair in white, in a size 16 Petite. I find if I size up in shorts, they're less likely to bunch up and look like a diaper. I found these a hair too big and think I'd do better with a 14 regular. They're super soft, the pockets lie nicely, but the white is transparent. You can see all the pockets, you can see the line of my underwear, it's not a good look. But if you need in a darker color, these are really nice shorts. So a miss for me, but may be a hit for others!
I've had many times when I wish I had a nicer pair of shorts. Banana Republic was having one of their 40% off the whole store sales and I was thinking… I love the Ryan pants, maybe the Ryan shorts will also be a win. I ordered them in the sizes available – black in 14, and a red color in 16. Two days after the order, they said the red was no longer available (I HATE that). But the black came and they're amazing. They're a softer fabric than the black Ryan pants I own, but not too drapey and wrinkly of a fabric. They fit just like the Ryan pants in the waist, but the legs have a nice size that isn't fitted but isn't like a skirt on each thigh. They're a very clean look, polished, and quite comfortable. The pockets are tacked closed and I think I may leave them like that to maintain the clean look. But these are super nice, and I wish I took advantage earlier in the season when they had more selection. Hit!
I love JAG Jeans, they really fit my body well and I like the quality of their denim. I don't love the pull-on style; I often have tops I like tucking or half-tucking and I feel the pull-on waist looks like maternity pants. But I figured for shorts it would be fine, they'd be pulled on with untucked tops, I ordered a 16. But I got these and the shorts just looked too much like the ones I wore when I was carrying Emerson. I didn't even try them on. They may be good for others, but they're not what I am looking for. Do know, they are a nice color, weight, and style from what I saw before packing them up.
I also ordered these in a 16. These are pretty faded, with almost a hint of acid wash to the color. But that's a good thing, these don't look too polished or processed, they have a feeling of truly being vintage shorts. I liked them right out of the box, I put them on and wore them out that day. And then I wished I got a 14 instead. These stretch out, to the point that at the end of the day I didn't have to unbutton them to get them off. But I don't regret getting them. They're cute and comfortable and they shrunk a bit when they went in the dryer and they're a good replacement for my favorite denim shorts that are falling apart. Hit!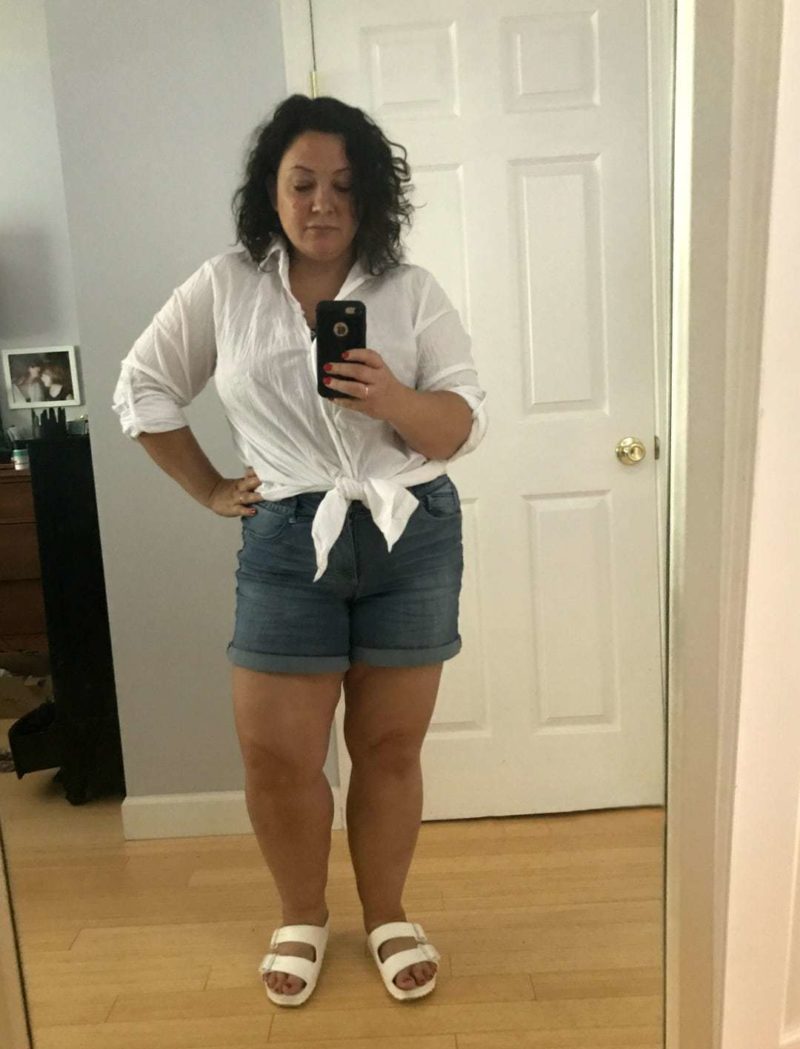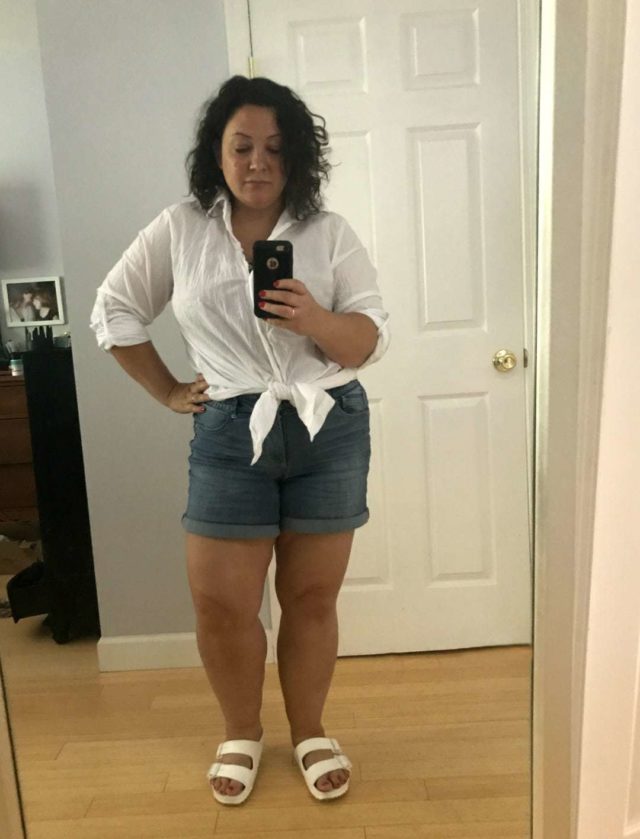 I am wearing these as I write this. These are not the most chic designer shorts. However, they're comfortable and fit really well. Like the others, I got these in 16. I'm glad I did, they don't dig, they're not clinging or fitted anywhere but don't look too big or dumpy. However, at this size the tummy control aspect is pointless. They have a very wide waistband with elastic in it, which I guess is supposed to flatten the stomach. What I find is it's comfortable, and there's no way this waistband is going to bend over on itself and because of the thickness it doesn't stretch out with wear. The cuff isn't sewn in place so you can adjust it to what feels and looks the best on you. The stretch denim is really nice; it stretches everywhere without stretching out. The pockets are free of any dorky adornment. These are good everyday shorts to throw on to get life done, and they won't stretch out and won't show your underwear when you bend over. Hit!
Liverpool reached out to me and asked if I would like to try a pair of their shorts. They sent a lookbook of photos without description, these shorts looked super cute. I ordered a 16. The 16 is way too big. They also have a finish that looks like acid washed jeans. That trend may be cool with the under-25 who wasn't alive when the trend last happened but I lived it already. The denim is thin, which is nice with shorts. The length is a good length. They're super comfy and I think if in a smaller size, would be flattering.
Since I liked the fabric and general idea of the Elliot shorts from Liverpool, I decided to try another pair and ordered these from Nordstrom. They looked darker, and I went with a 14. Nope, too small. They fit like skinny jeans from waist to thigh, and with the thinner denim the combination was not flattering on a curvy soft 42-year old. Miss.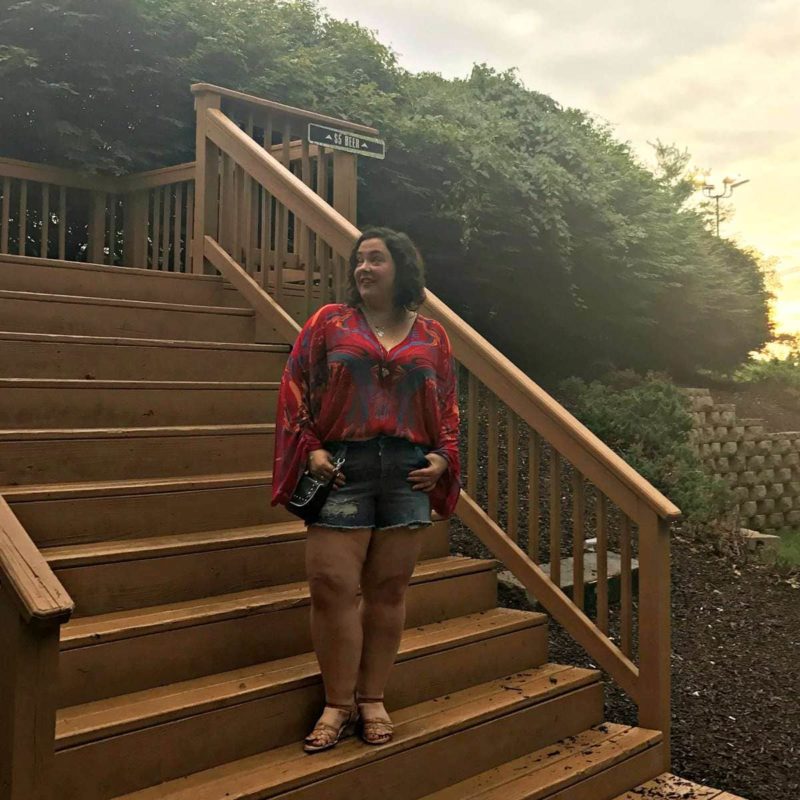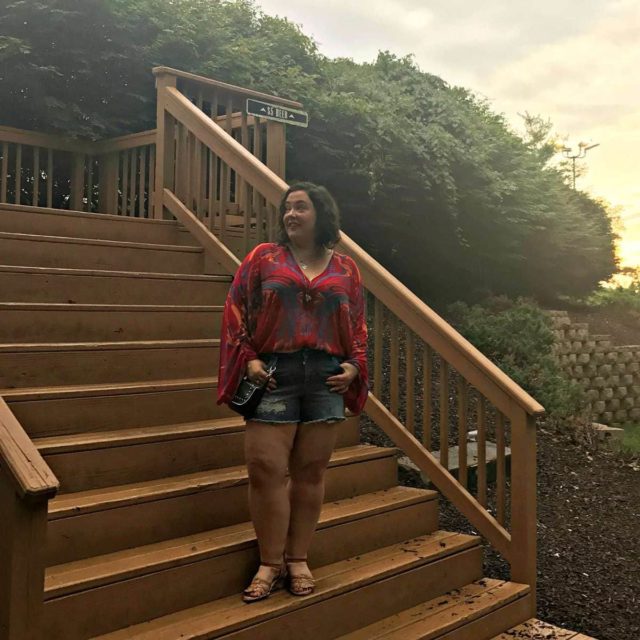 I ordered these in a 14W. These fit GREAT. They're heavy denim, but with stretch. They have a tiny bit of flaring out on the legs which is great for thick thighs. They're a cool color and not too much distressing. The pockets are super deep. I wore these Friday night with my Free People red top to a concert and they were comfortable and flattering. The only thing I don't like is the giant SLINK Jeans white faux leather logo on the waistband, but I may take a seam ripper to it. Nothing against the brand, these are awesome shorts, I just don't like being a walking billboard. But seriously, these are a hit!
Tips for Wearing Shorts:
Try going up a size. Going up one size, or even choosing regular instead of petite can help with how the shorts lie on the frame.
Get outside your comfort zone. Only wear knee-length Bermudas? Nothing wrong with that, but consider next time you're at the mall or placing an online order to try something a hair shorter, a hair wider, a hair longer. You may be surprised at how a slightly different silhouette may be more flattering.
We all have cellulite. Seriously, we do. Models have it, 20-somethings have it, those who work out every day have it. I've decided to let it show. I have the legs of a happy, healthy 42-year old woman and that includes cellulite and lumpy skin and well-worn knees and yes, even a few fledgling age spots. It's normal, and nothing to be ashamed of.
Self Tanner is Awesome. I loooove being tan, and have shared often how I was a tanning bed addict in college. I was also a lifeguard for many years, choosing body oil over sunscreen. Not the healthiest. When my college boss died from melanoma it got me scared and I became obsessive over sunscreen. But I still love looking tan. I'm not the best with self tanners, but I've started using the Jergens Natural Glow Wet Skin Moisturizer and it does a great job of making my legs look like they got a bit of sun without being streaky or orange. I chose medium to dark because I wanted to look tan; if you just don't want to glow in the dark go with the light to medium first. Use a pea size amount on the top of your leg and blend blend blend, then a pea size on the bottom half and again blend. I use a pea size for each arm, and one for my shoulders/décolleté/even into my belly area. If it streaks, use a scrub or exfoliating towel next shower and apply again, it blends and fades really naturally.
Choose a low-contrast color. When you wear shorts that are light if you have light skin, or darker if you have darker skin, your legs don't end up being the focus. Choose a colorful or patterned top and go with a neutral short and shoe and people will notice the top, your lipstick, your haircut, your earrings but not your legs. I like lighter denim shorts, and shorts that are white, khaki, tan, and pale olive.
Do you have a pair of shorts you love? Tips on how to feel more confident when wearing shorts? Share them in the comments and help a fellow woman out. Let's enjoy summer on our own terms in whatever we want to wear!