This article may contain affiliate links; if you click on a shopping link and make a purchase I may receive a commission. As an Amazon Associate, I earn from qualifying purchases.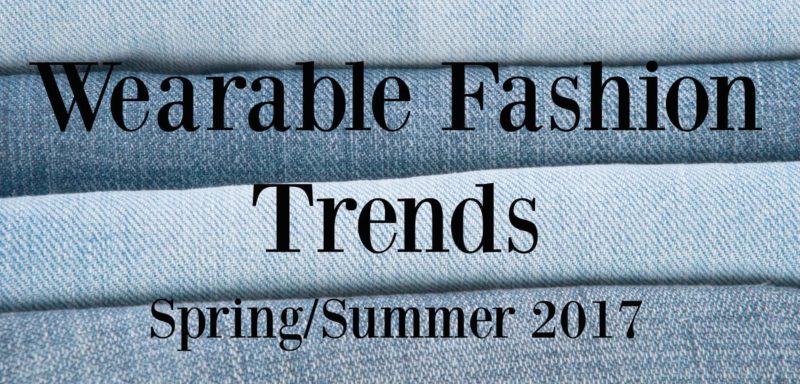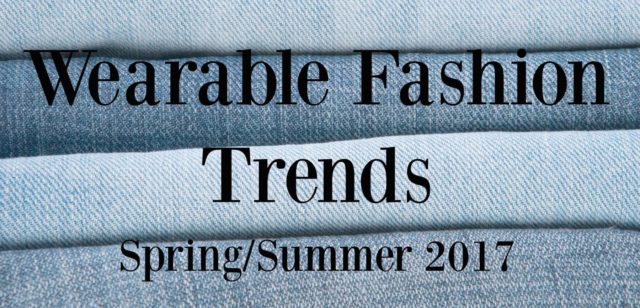 I'm all about wear what makes you happy, but I know many of you are like me and it makes you happy to update your wardrobe with some current trends. Even if you know your personal style inside and out, it's inspiring to see new perspectives and a new silhouette or accessory can revive your closet and your outlook.
Denim on Denim (and more denim!)
This trend isn't anything new, it's been creeping up on us for many seasons. However, this year it's super duper wearable and not at all a '"Texas Tuxedo." White denim is super hot, and available in a variety of styles, and there's a lot of fun jackets made out of denim that aren't traditional denim jackets. I love the idea of a denim safari-inspired jacket with white jeans, it would be such a chic and wearable look for a variety of ages, shapes, and personal styles. Wear with statement earrings in yellow or hot pink, pair with classic silver and turquoise jewelry, dress down with wood bangles, or glam up with gold.

And it isn't just literally two pieces of denim… denim is everywhere and in various forms. I think these denim mules from ELOQUII are adorable and would look great with cropped pants or fluid linen. There's so many denim, chambray, and Tencel dresses and jumpsuits out there that could work with most any style aesthetic and pricepoint. This is a super wearable trend, and one that won't be passé pieces in your closet a year from now.
Statement Earrings
It's clear I love this trend as you've seen in a lot of my recent outfit posts. We did the arm party, we did the statement necklaces, we're working up the body to the ears and I truly love it. While I've always been one who has gravitated towards shiny jewelry (silver gold), this season it feels really fresh to embrace color. Tassels, pom-poms, enamel discs, mixed stones, mixed media. Just like the big statement necklaces of a couple years ago, this trend is a great way to update wardrobe basics. Crisp white shirt, black cropped pants, ballet flats, and red earrings. A classic black sheath and green stone drop earrings. Pick up a subtle color in your sundress with a pair of tassel earrings.

While this trend can veer towards juvenile, I think it can be appropriate for any age or personal style if you take care with what you style the earrings with. They're a great way to make a more severe silhouette have a playful edge, add glam to a not-so little black dress, or bring interest to classic basics.
Blush Pink (AKA Millennial Pink)
I've never been one for pastels. Being fair skinned with brown hair, pastels usually wash me out and blend in with my skin. I was reluctant to try blush pink (also known as millennial pink) because essentially… my skin is blush pink! However, it's a great accent piece and really modernizes neutrals. With grey, with olive, with white, with denim, it's a refreshing change.

Blush pink can be so girly, it's especially cool when paired with more structured and tough pieces. A blush colored moto jacket is a great alternative to a denim jacket when warding off early spring chill – slip over anything from a work dress to a Breton tee and jeans. Speaking of jackets, blush is a great alternative to khaki for trench coats. Consider a blush colored blouse to wear with your power suits, or a blush scoop tee under cardigans and casual blazers. Colored denim is popular this year; a pair of blush cropped jeans will look great with other washes of denim or an olive cargo jacket. And consider a pair of blush shoes as an alternative to beige or tan "nude to you" shoes. And a blush pantsuit is such a fabulous alternative to grey and less formal than ivory.
Khaki and Olive
I never wear these colors. They're chic, they're timeless, they're not my personal style. Over the years I've tried to incorporate an olive cargo jacket or pants or jeans into my wardrobe. They're worn maybe once, it just doesn't feel like me. But this season… the way it's being used is really appealing to those who don't feel military-inspired style fits their style aesthetic.

An olive cotton sateen pantsuit with slim ankle pants styled with a blush blouse, an olive silk blouse paired with white jeans and gold jewelry, an olive shirtdress that is styled with colorful statement earrings and a fun fabric belt so it doesn't feel utilitarian. A khaki pair of wide-leg trousers with a tomato red silk tee, khaki off the shoulder dress in a feminine silhouette styled with yellow tassel earrings and coral sandals… consider these colors in cleaner silhouettes (AKA no cargo pockets) for a modern twist on a neutral.
Slogan Tees
Fashion has always been political, and with the current state of affairs it's not surprising that messages have been popping up on runways. The most popular way to share your thoughts and alliances? Via tee shirt. In the '90s slogan tees were retro in feel, with graphics, came in colors, were shrunken and purposefully worn. Now the trend is keeping it simple and clean – most are white or black, with a single statement in a classic font.

That being said, band tees are back as well (were they ever gone? My wardrobe says nay). And these are whatever floats your boat. Fitted, oversized, crisp, weathered, cut up, stretched out, you name it, it works this year.
While I wore a choker-cut band tee with a pair of stretchy pants in this post, don't think these slogan tees need to be left for weekends with jeggings. Style under a blazer, pair with a full skirt, glam it up with baubles and tulle. I personally love my slogan tee under a white pantsuit!
Stripes
This is another trend that never left my wardrobe and likely has been in yours too. Stripes are hot, but this year it's not just the classic Breton top. Sure, go ahead and rock that, but there's more options out there.

Banker stripes are big; named after the shirts bankers and corporate folk are known for wearing under their suits, these stripes are on shirts, skirts, dresses, and all sorts of tops in unique shapes. Instead of a classic button-front, consider a style that has a wrapped waist, ruffles, a pussy bow, or unique sleeves. Bankers don't have to be boring!
Rainbow stripes are popular too. Ribbed crewnecks, jersey tank dresses, fitted sweaters, and plenty of small structured handbags. While RoyBGiv is always fabulous, there's variations in pastels, watercolors, and neons. They look great with denim, but also so fresh with white jeans and a statement earring picking up your favorite hue from the top.
Pendant Necklaces
I've always loved pendant necklaces for elongating the figure, adding interest, and giving a boho feel to ensembles. If you too like pendant necklaces, this is your season as they are available at most every retailer in every pricepoint.

While previous seasons have had delicate little chains and mini drops of pendants, this season the pendants are bigger and bolder. Druzy stones wrapped in gold wire, architectural pieces of metal, colorful baubles… whatever works with your personal style you'll find it.
Style these with shift dresses, tunics, use to weight down floaty peasant tops and linen tanks this summer. Let them be the focus point, no need for a full arm of bracelets or earrings with such a statement necklace.
What spring and summer trends are you loving and considering for your wardrobe this season?
Save
Save
Save