This article may contain affiliate links; if you click on a shopping link and make a purchase I may receive a commission. As an Amazon Associate, I earn from qualifying purchases. 
Yesterday afternoon the family and I got back from the BlogHer conference in New York City. When I was researching what to pack for BlogHer everyone said save space in your luggage or even bring a separate suitcase for all the swag you'll be bringing home. While I never before attended a blogging conference, I've been to my share of trade shows and industry conferences and have been excited by the reusable totes, logoed sunglasses, travel mugs, and windbreakers but have learned with experience to politely decline because that stuff is rarely ever used (except the travel mugs, I still use one from a 2004 conference).
But BlogHer swag? That's a whole other animal. You receive a heavyweight well-made tote upon Check In, full of goodies. That evening is Night at the Expo, two floors of brands and vendors offering all kinds of amazing stuff. Then there's private events and non-conference events taking place in the city at the same time where you receive even more free stuff. My research was right, even if you politely decline 75% of the time you still need a separate suitcase (or the big sturdy reusable tote offered at the Cost Plus World Market booth stuffed to the gills) to take home everything.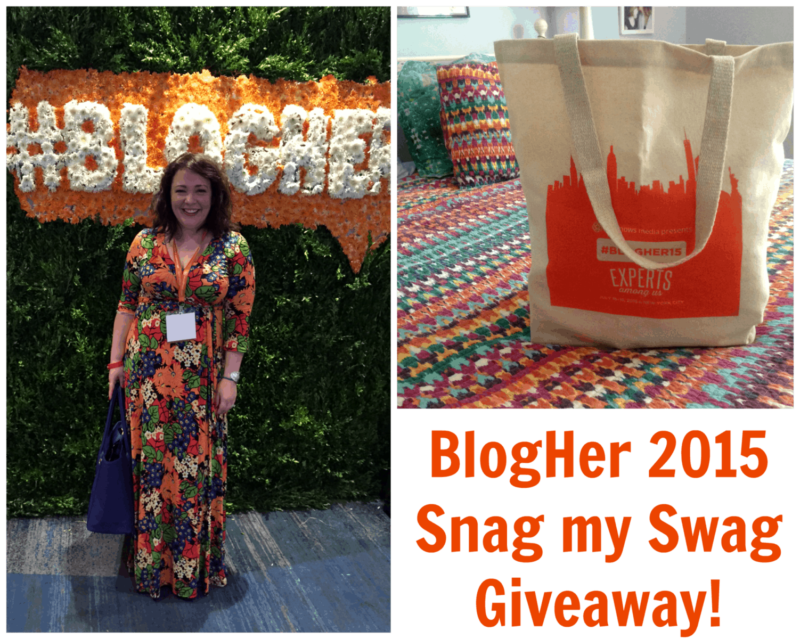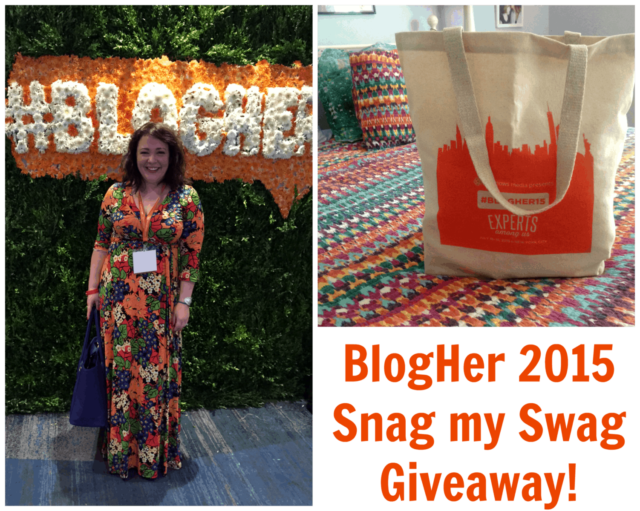 And while I came home with some lovely things that I am already enjoying, I brought home just too much stuff for one small family in a small home. Some is being donated to local organizations who can benefit, but I'd like to give the rest to you! The reason I attended BlogHer is because I am a blogger, and the reason this blog exists is because of you.
One Wardrobe Oxygen reader will win the official BlogHer 2015 canvas tote received at Check In chock full of swag (click here to see what brands sponsored the event and were at the Expo Hall). Yes there's swag from BlogHer, but also swag I received from two recent fashion events and some of the items that were in the gift bags at my blog anniversary party (as well as one of the party's reusable totes). To sweeten the deal, I'm also including a business card case from Dagne Dover and a leather handbag from ECCO.
BlogHer was a crazy, overwhelming, fun, and inspiring experience and I have you to thank for the opportunity. So are you ready to find out how to snag my swag?
How to Enter
The giveaway has ended and the winner has been notified.
Dagne Dover Promo Code
Use ALISON10 at checkout to get 10% off your order at Dagne