This article may contain affiliate links; if you click on a shopping link and make a purchase I may receive a commission. As an Amazon Associate, I earn from qualifying purchases.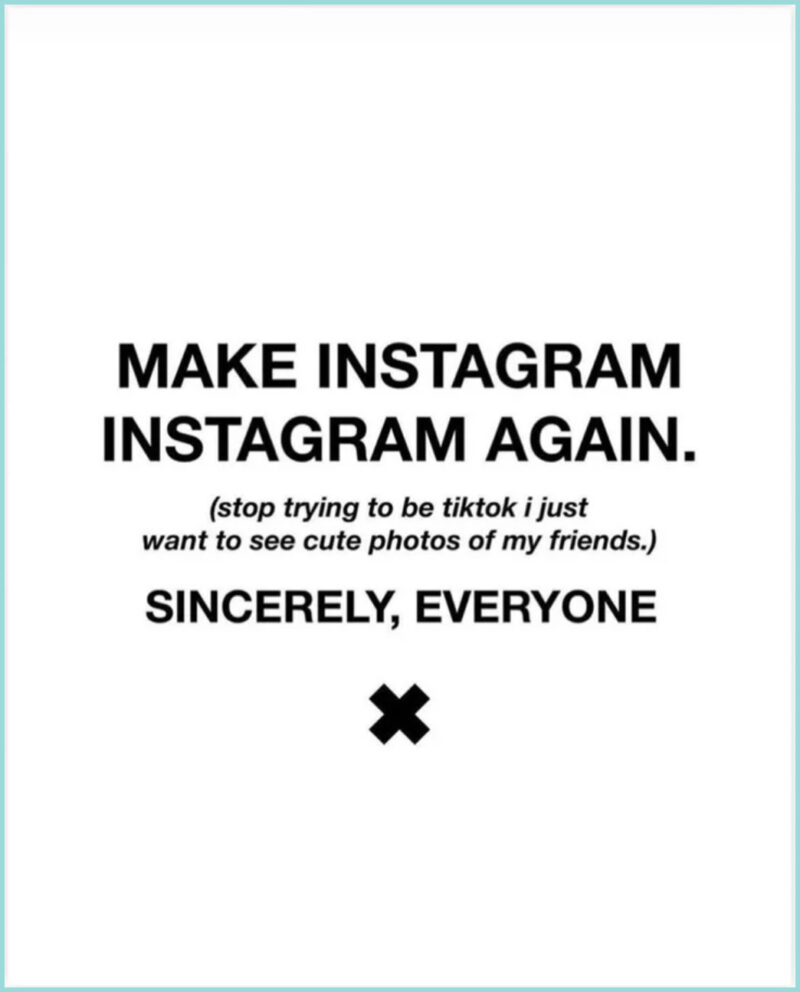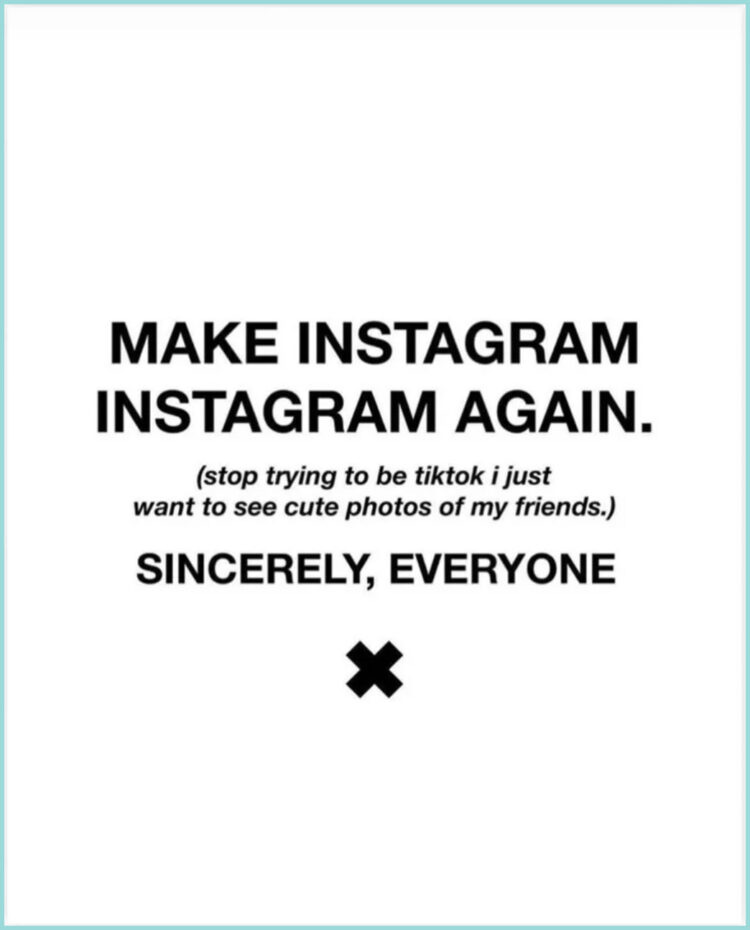 Folks are all up in arms because Instagram has come out with a few "heartfelt" videos lately sharing how the platform is changing and how they supposedly still respect photographs which is what the platform was made for originally. But really what Adam Mosseri said is Instagram is going to turn everything into a Reel XOXO ciao babe deal with it. You have to realize that once Instagram was bought by Facebook it was never a platform for the people, it was a platform for the money.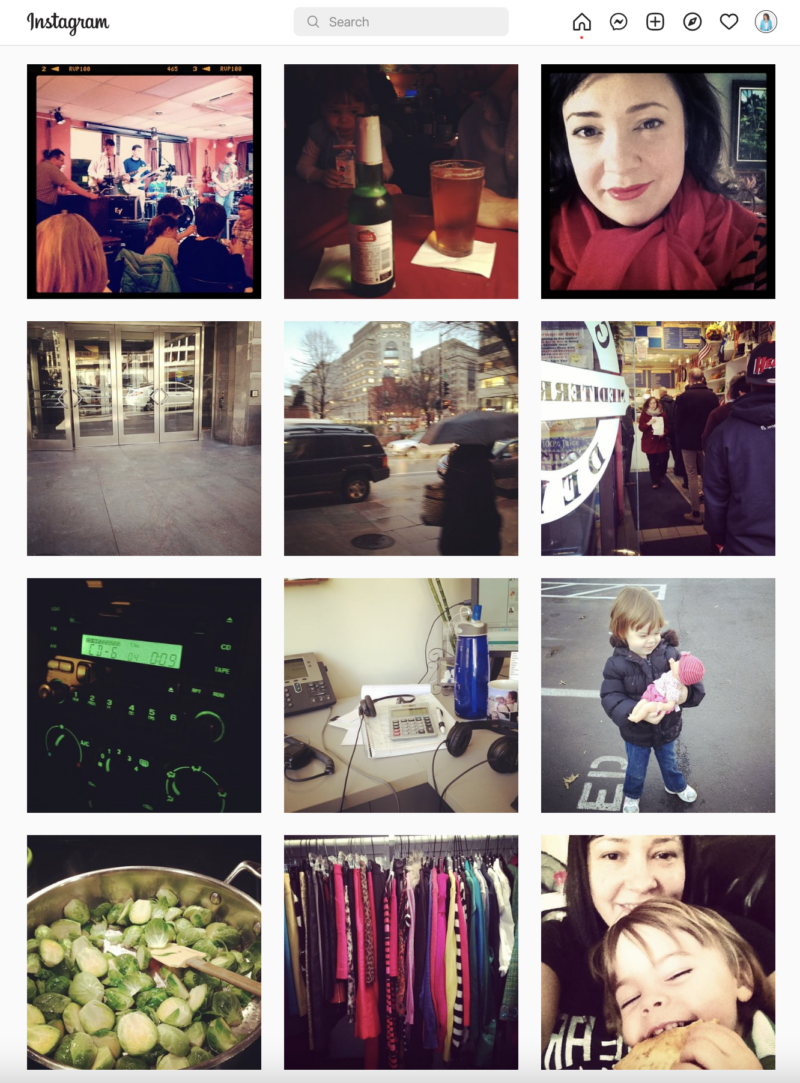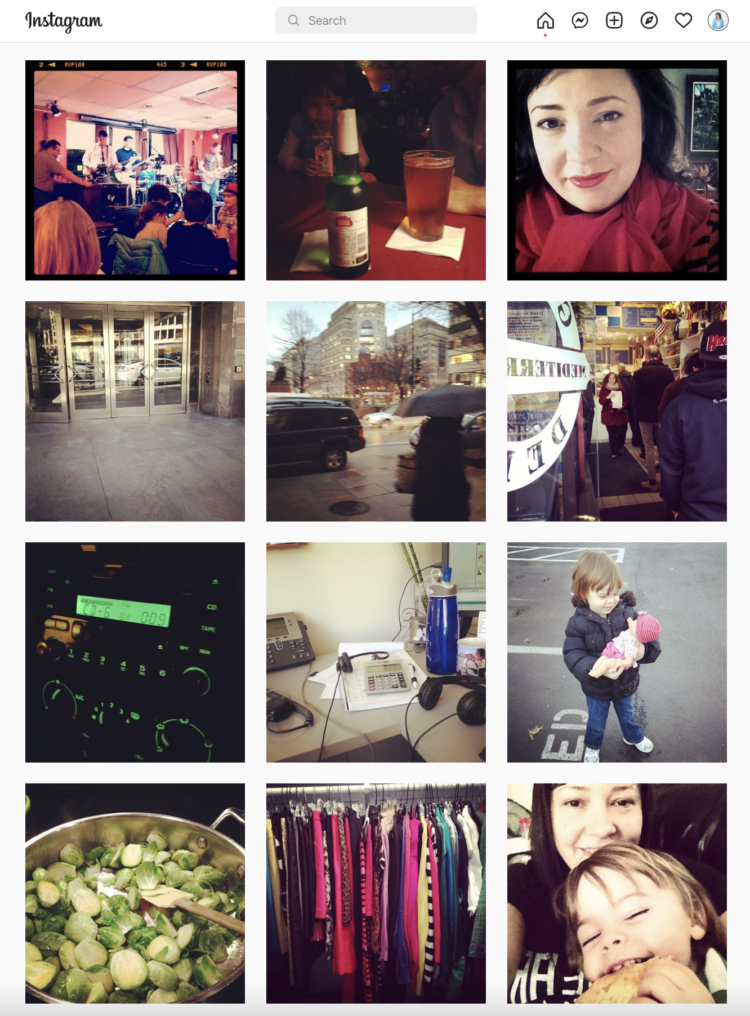 I was late as an influencer to join Instagram; it was January of 2012 (my 37th birthday to be exact). But once I was on the platform, I was hooked. I loved the retro feel of the filters, how they made an iced latte on the corner outside my office building look cool. I took a lot of pictures of my feet, and even back then, a lot of mirror selfies of what I was wearing.
But what hooked me was the same thing that hooked me with blogging way back in 2005. The community. Back when I started on Blogspot, there was a blogging community. You shared what blogs you liked in your sidebar, you had widgets to "follow" blogs on Google Reader, you clicked the taskbar at the top to hop to a random blog, you commented daily, and you had your own blog.
If someone commented on my Instagram content, I'd click on their profile to see what they have been sharing. Maybe they have this polished and pretty profile with a bunch of followers, maybe they have four followers and just take photos of their cats. It didn't matter, they had a platform, I had a platform, and it was fun to check out who these folks were that gravitated towards my content.
On Instagram, I could follow my favorite celebrity, my favorite museum, my favorite celebrity chef, my cousin, and the lady down the street that makes art out of beer cans. Unlike Facebook, I didn't have to weed through 65 photos from their trip or 65 folks wishing them happy birthday. I just saw to find what they really liked enough and felt was "them" enough to share on "The 'Gram."
Instagram really helped me understand the Wardrobe Oxygen audience. No longer was it anonymous individuals commenting on my blog post, or private accounts liking what I shared on Facebook. Now, there wasn't necessarily a face or a name, but if I clicked on their screen name I saw my readers loved to read, they enjoyed travel, they enjoyed quiet moments at home, they adored their pets, they were proud of what they cooked or knit or sewed or hiked, they were people instead of numbers.
Instagram was an even playing field, where a "brand" like me (I joined as Wardrobe Oxygen, not Alison Gary) could socialize with "people," just like in those early Blogspot days. It was fun, it was eye-opening, it connected me to my community. To this day, I recognize screen names and profile photos, tap to see non-private accounts and what they're into and up to, super proud that such cool and lovely people choose to follow and connect with me and Wardrobe Oxygen.
But Instagram doesn't care about the faces and hobbies of the audience anymore. They just want its money. If you don't have a bunch of followers, if you don't play by their rules and use engagement tools and post X number of times of week and make videos, no one, not even your mother or your best friend or your neighbor who makes art out of beer cans will see your content. Not even if your mother or best friend or neighbor only follows a dozen or so accounts.
Instead, they will see ads. They will see accounts recommended because they play by the rules, they make the content Instagram wants, they bring Instagram money. They will be top of the feed, and you will have to make an effort to see what brought you to the platform in the first place: community.
No meme you share, no petition you sign, nothing will change this trajectory for Instagram. Because Instagram doesn't care what you think. Instagram does not care about you.
Now some say don't blame Instagram, every business wants to make money and every business changes. And sure, I have a business, and I want it to make money and Wardrobe Oxygen isn't like what it was in 2005. But each day as a business owner you are faced with choices. I can do this or I can do that. I can make this change that will be hella profitable, but will it piss off my audience? I can make this change that will make my audience/customers/members happy, but will it hurt my bottom line? Maybe I can just tweak this one thing, which won't be as profitable but it also won't ruin the customer experience.
Instagram is Facebook/Meta, and if you've seen the news in the past few years you know Facebook/Meta always chooses the path of more money, even if it ruins the customer experience, even if it is unethical. Because Meta trusts you're addicted, you're too in deep on their platforms to leave, even if it sucks.
And they're right. While Instagram isn't growing like TikTok, the platform they are so desperately trying to imitate, Instagram isn't going to go away any time soon. Folks aren't going to jump to another platform right away, especially if like me and likely you, we're over 35. We're too in deep. We have hundreds or thousands of photos, we have our followers, we have our parasocial relationships, and we're too busy/skeptical/tired/settled/uninterested to investigate and start over somewhere else.
When I took two weeks off the internet, I also took hundreds of accounts off my Instagram Following list. Most were fellow influencers that I knew, liked, and respected, but what they shared made me feel negative feelings. I found myself feeling a lot of comparison, a little jealousy, some judgment, and other things I know they wouldn't want me to feel.
I also unfollowed most meme accounts, those accounts that would share pretty graphics or funny Reels about pop culture or nostalgia or horoscopes or politics. They were just encouraging me to stay longer on a platform and spending less time on the content of folks I care about. And I unfollowed a lot of the big influencers that clearly were no longer sharing their content but had a team that filmed, edited, captioned, and engaged on their behalf (which I get, but it sort of ruins the fun/magic for me as a fellow influencer).
My hope with this purge was to see more of my IRL friends and family, the influencers who I know or admire, and those readers who have become like friends over the years. Yet each time I check my feed I see the same accounts over and over, and rarely are they accounts of individuals with fewer than 10K followers. And when I do see those smaller accounts I care about… it's because they have made a Reel.
Reels are a part of my job, I don't make them because I think they are fun. I started this job to be a writer, not an on-air personality or comedian or spokesmodel, or cinematographer. There's a reason why I have a sad, neglected YouTube channel. I can do it, I can even do it well, but Reels are not my task of choice.
But because Instagram wants them, brands want them, and the more Reels you do, the more people see your Reels, the more followers you get, the more money you get from brands, and so it goes. We all have parts of our job we don't necessarily enjoy but do it because it's necessary for our job description.
So it's hella weird to see Aunt Doris with 23 followers making a reel about her book club meeting or my old coworker Steve making a Reel to celebrate his mother's 75th birthday.
Instagram started as a sharing platform at a time when audiences were respected (remember when everyone read blogs and used tools to follow blogs and commented on blogs and commented on the comments on blogs?). We all had the same tools on Instagram, and we all used them. We all took photos of our feet and our drinks and the stage or the vista or the art in front of us. We all got creative in that little filtered box, creating our own art from shadows and light and angles and the faces and furry paws of those we loved.
Facebook bought Instagram in 2012. In 2013, Instagram began offering sponsored content and in the following years ramped up advertising, brand relations, and ways for the platform and accounts to profit. In 2016, Instagram switched from a chronological feed to one based on an algorithm (which IMO helped ads be displayed more often). That same year, Instagram launched Stories and Instagram Live, to compete with Snapchat and Periscope. From 2017 until now, Instagram has made changes almost monthly to make the platform more addictive, to replace competitors, to make money (source and source).
And with these changes, Instagram cared less and less about you, the audience, the folks who are sharing their knitting and kitten and kombuchas. While you're needed to click the links and watch the ads and heart the Reels, they don't really care what you have to say, what you want to do, and who you want to see. You're just a number and a payout.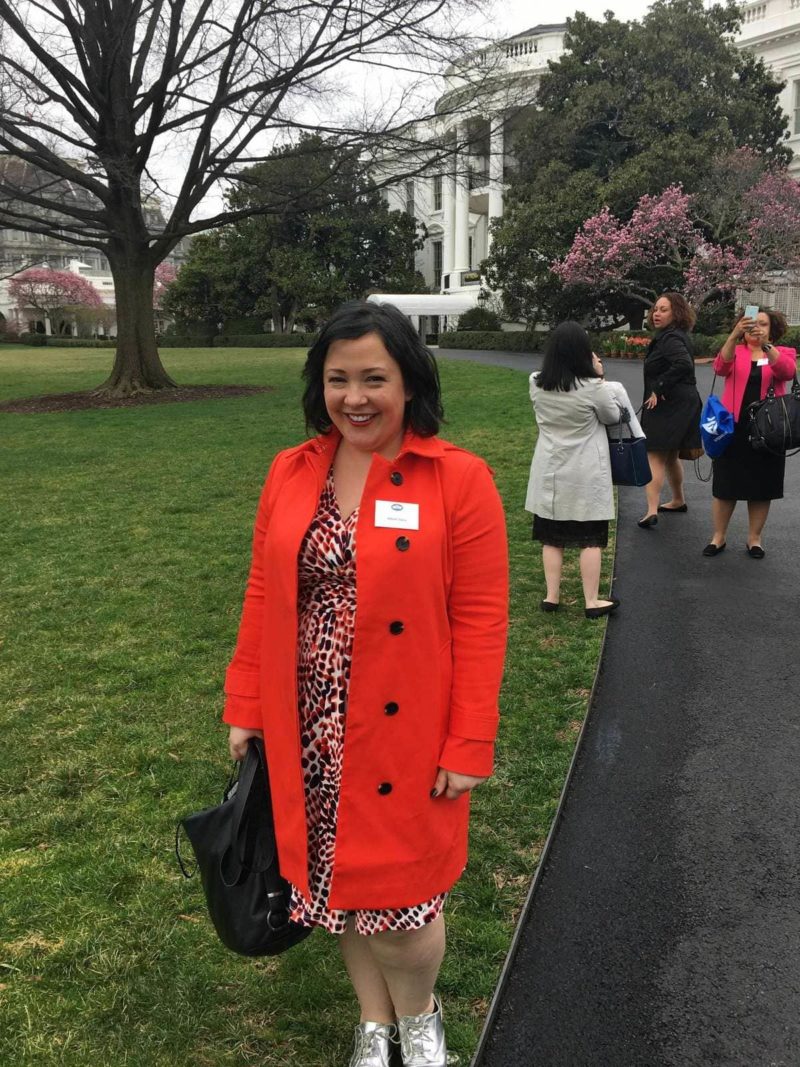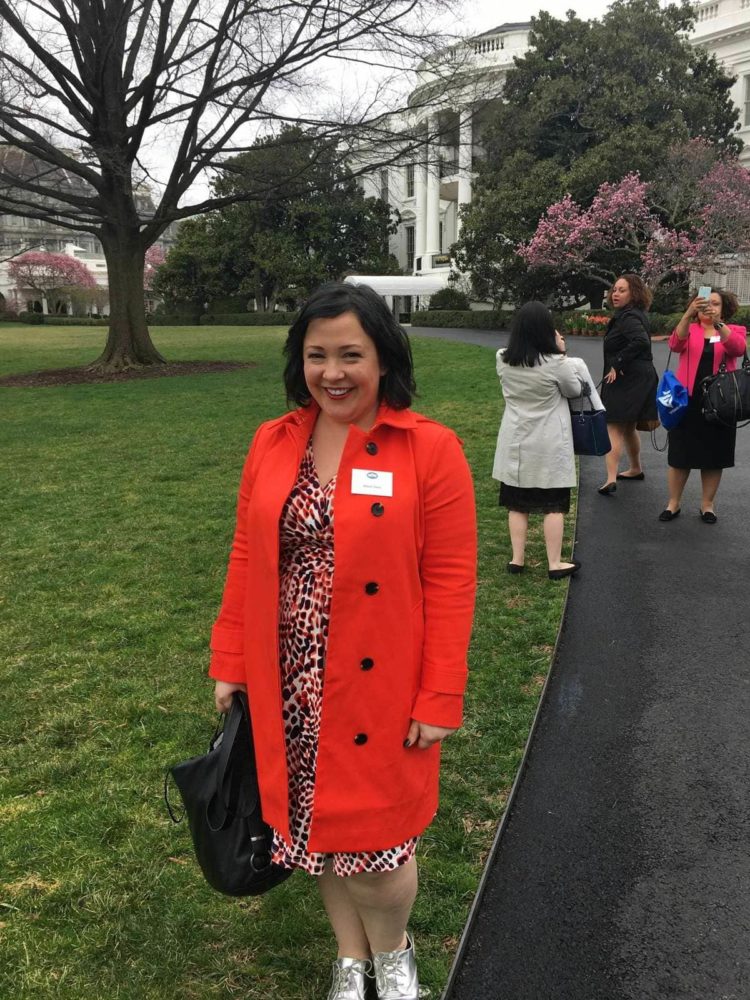 In what feels like a past life, I was at an influencer event at the White House hosted by Michelle Obama. After the event, we all went out into her vegetable garden and a fellow influencer told me I HAD to get on Snapchat. It was so fun, and it was getting big and brands were paying well for content on there. That night I signed up, and immediately enjoyed it. My daughter and I made a lot of draft snaps that were never shared, having fun with the filters.
And once I became comfortable on Snapchat, Instagram came out with Stories. I was already on Instagram, and already getting paid by brands to post there. It made no sense for me to spread my time over two platforms so I quit Snapchat and continued the same kind of content I was creating there on Instagram Stories.
I think Instagram hopes we'll all jump the TikTok ship and head to Reels like we did with Snapchat and Stories. But what Instagram fails to realize is Reels will never replace TikTok because the community vibe is different. We follow accounts, but we also follow real people. We view, but we also participate. TikTok is brilliant because of how different it is from Instagram. And this world is a hell of a lot different from what it was in the White House vegetable garden, discussing Snapchat.
There's no point in sharing that meme to make Instagram Instagram again. It's like wishing an ex was like they were a decade ago. They've changed, they've moved on, and they don't care about your nostalgic Hudson, Hefe, Ludwig, and Perpetua filtered memories of what used to be. It's like wishing we were still in that world of First Lady vegetable gardens, a garden where I don't think I captured a single video or photo, but will always remember.