This article may contain affiliate links; if you click on a shopping link and make a purchase I may receive a commission. As an Amazon Associate, I earn from qualifying purchases.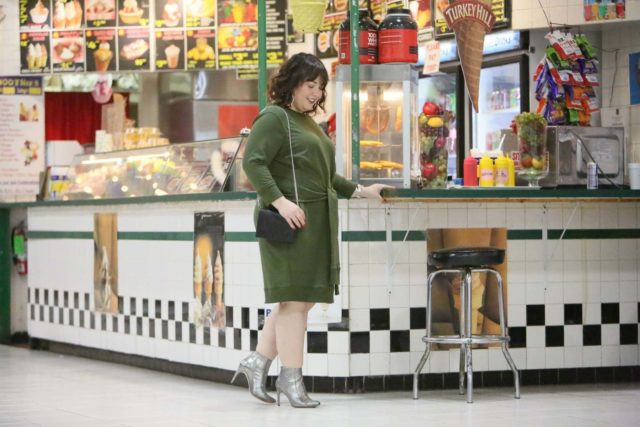 Once I was interviewed by a venture capitalist looking to invest in a company I've parntered with on the blog. He wanted to know an honest, unbiased view of the brand and to hear from a long-time customer. I admitted I loved the company, but wish they would switch up their marketing to not only feature young skinny girls. He told me that those over 40 aren't looking to attach themselves with new brands. That people become emotionally connected earlier on and stay loyal, and the older we get the less likely we are to venture from what is known. If that's so, then why is it that Universal Standard is one of the most popular brands I feature on Wardrobe Oxygen?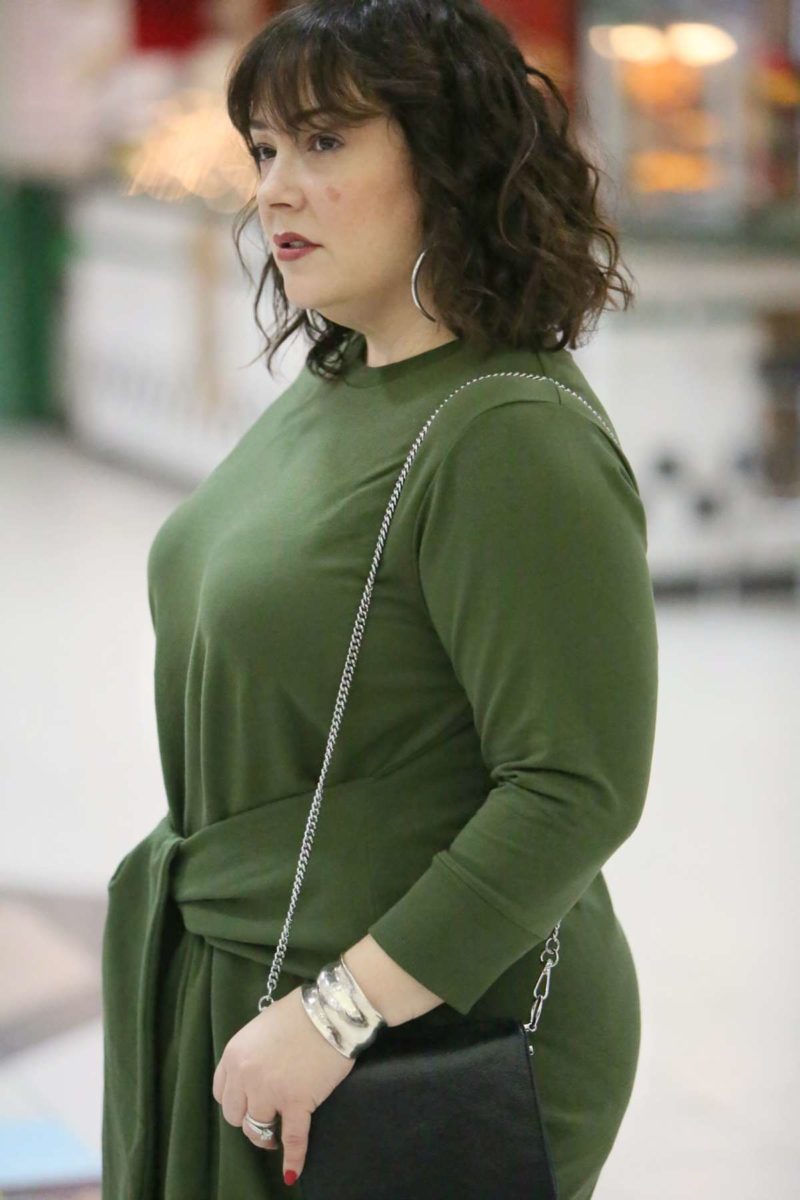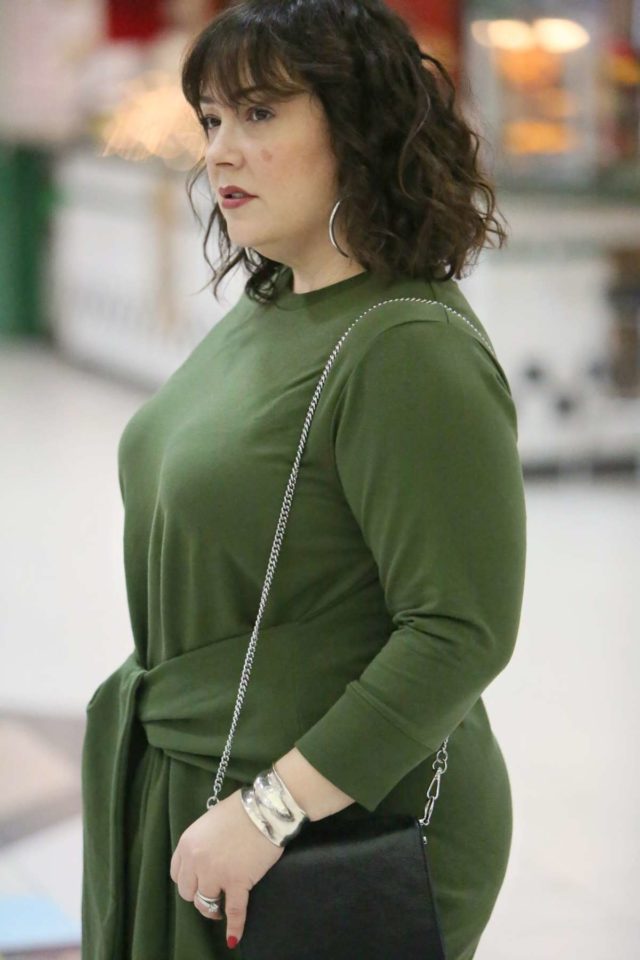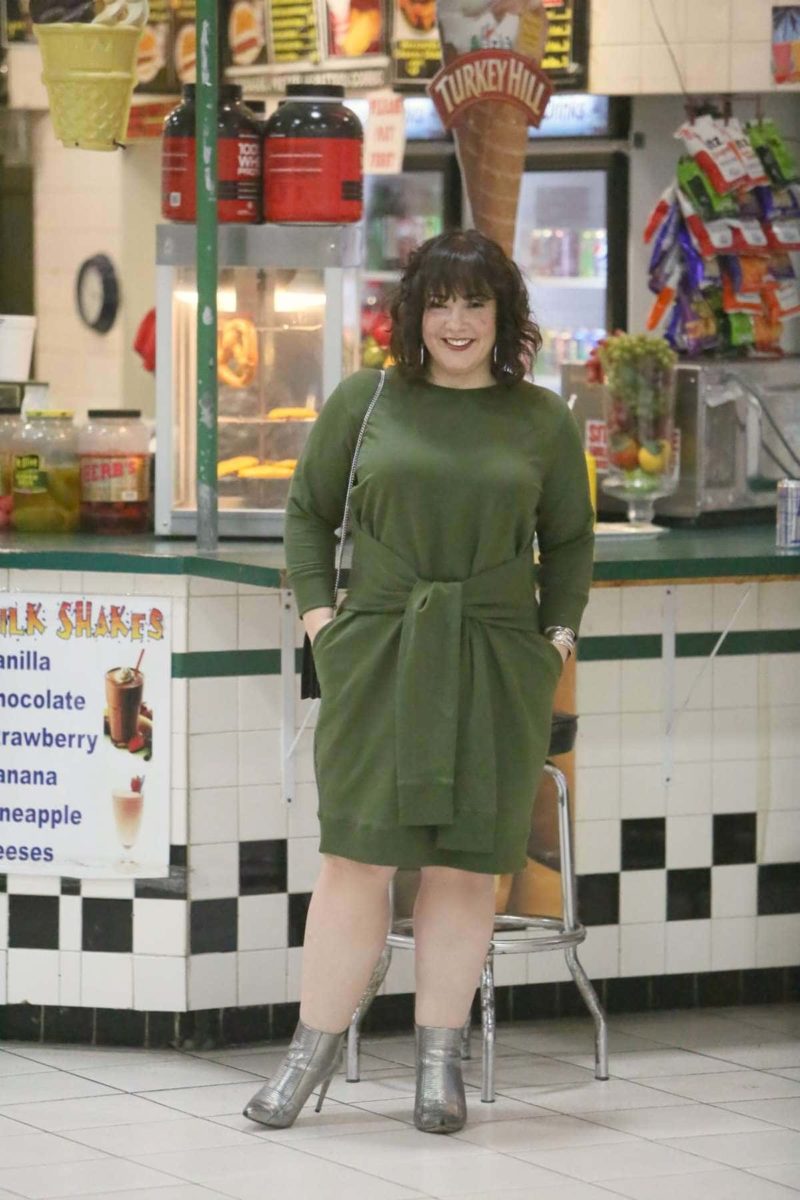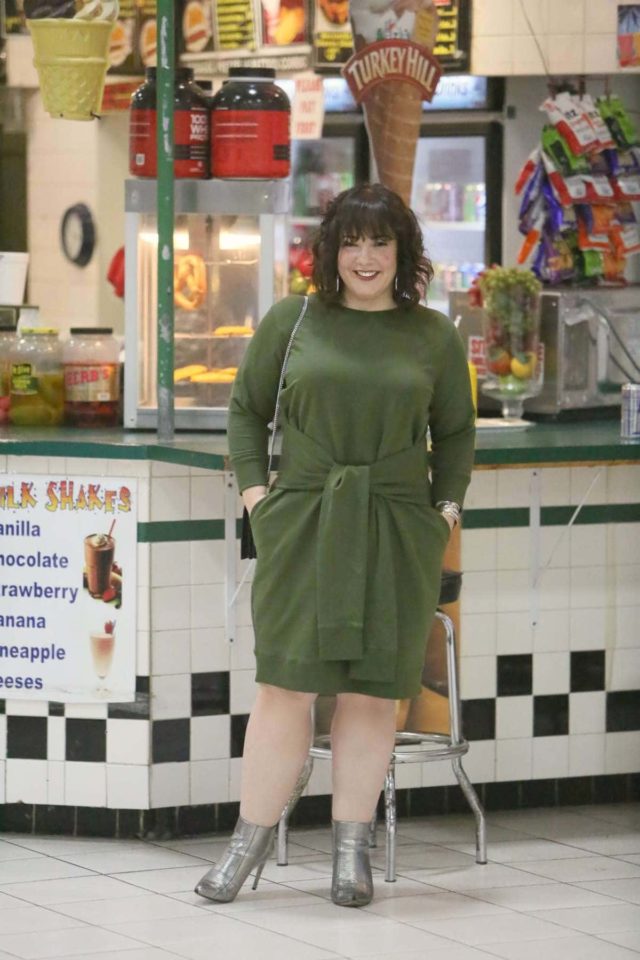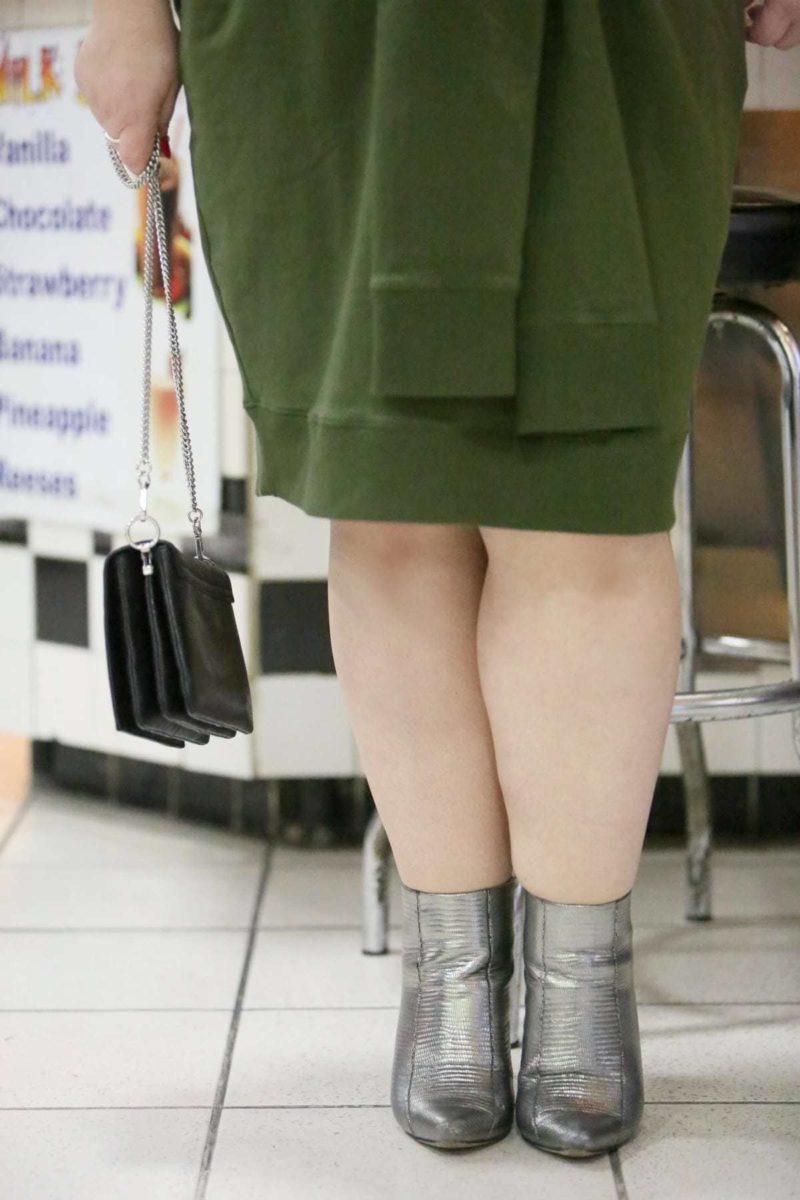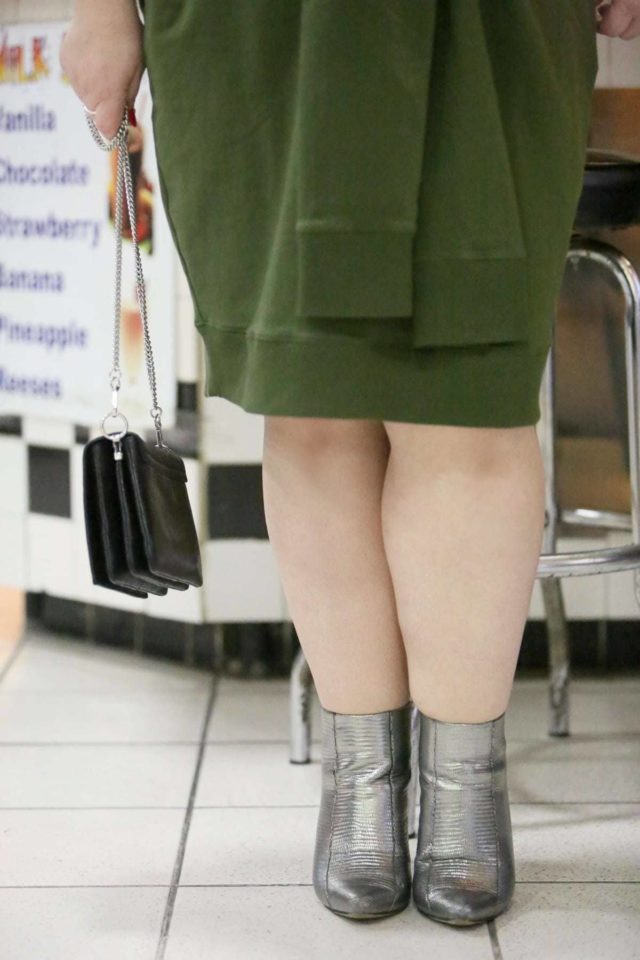 Dress: Misa Dress (S) | Bag: ALLSAINTS | Booties: BCBGeneration (similar) | Earrings: Jenny Bird | Bracelet: Had forever (budget-friendly alternative) | Lipstick: MatteLast Liquid Lip in Evening Rose c/o Pixi by Petra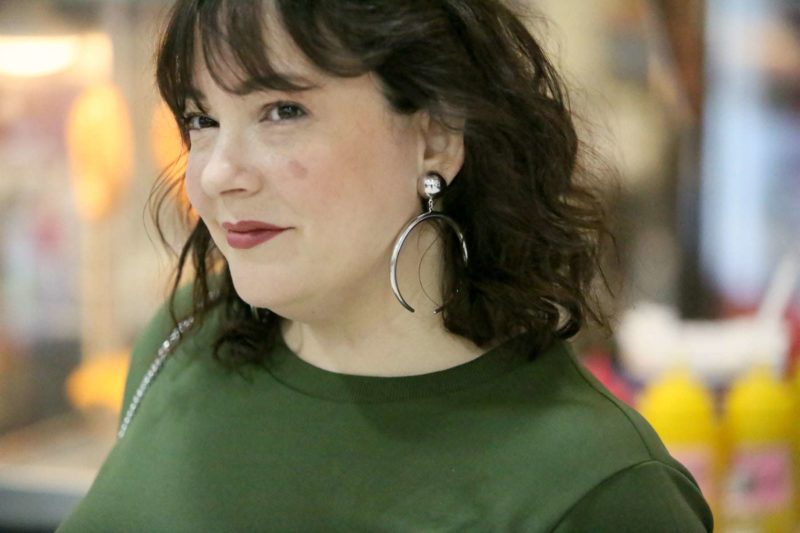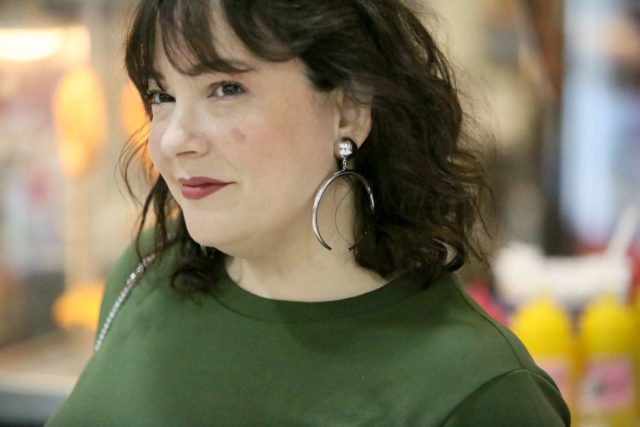 Maybe because Universal Standard is what we've all been wanting but what has been missing from cusp and plus sized fashion. For those of us who have wanted a bit more modern, edgy, or minimalistic of fashion over a size 10. Clothing that is well made, from quality fabrics, designed to flatter a curvier frame. Because dress size doesn't determine taste or personal style. Universal Standard fills a hole in plus sized, offering modern and elevated wardrobe basics (and a few fun looks thrown in). The pieces look basic but they're anything but: specific cut, drape, sleeve length neckline, and fabric is carefully chosen to flatter the US customer. Started in 2015 when Co-founder and creative director Alex Waldman was frustrated that as a size 18 she couldn't find anything decent to wear even on 5th Avenue in NYC. She and Polina Veksler together started Universal Standard in Waldman's apartment with an eight-piece collection. It sold out in six days and the rest is history.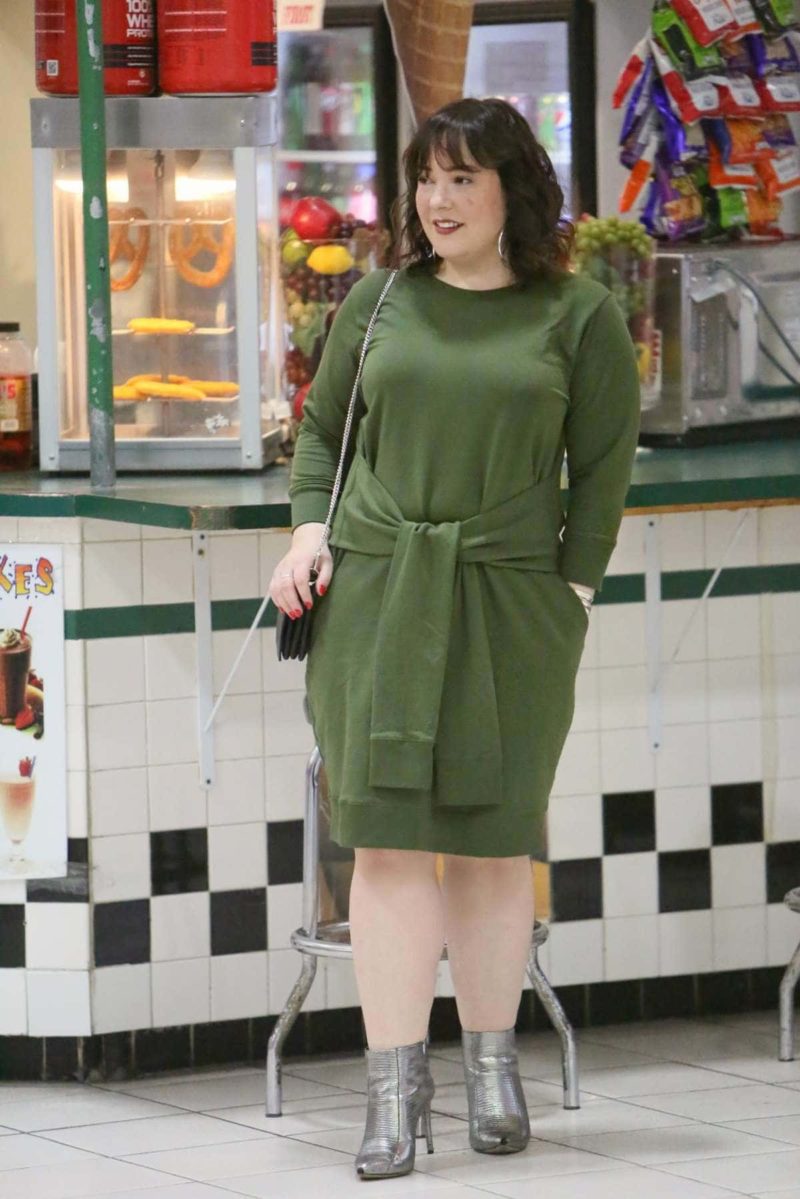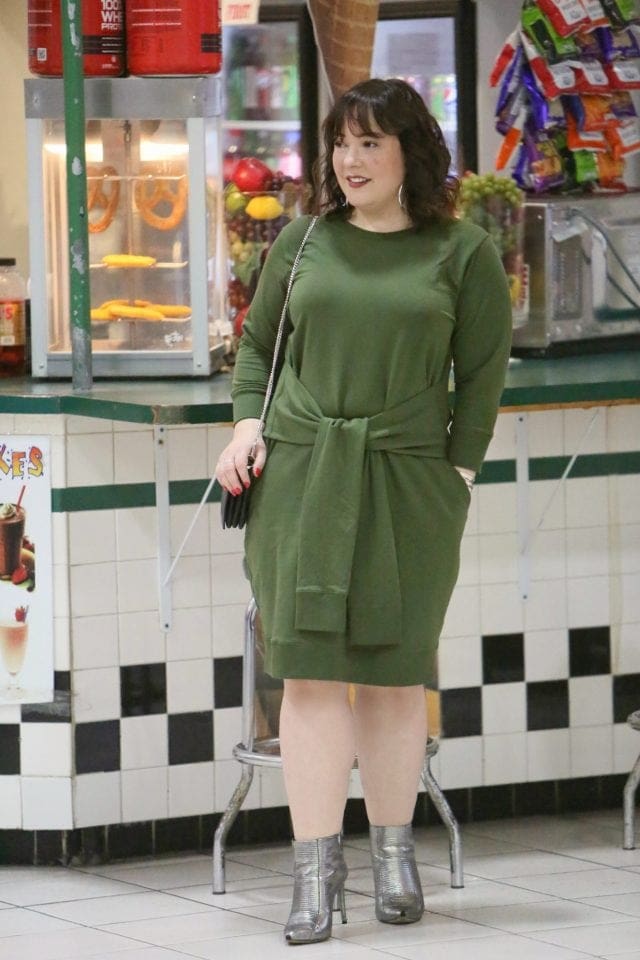 Available in sizes 10-28, Universal Standard has a unique sizing method (I for instance wear a size Small in the brand). It's a seasonless line meaning the same clothes are offered year-round. Their clothes are made in the US, Peru, France, and China. Universal Standard's founders personally vet all factories to ensure they meet and surpass all ethical standards of manufacturing and production. One of the coolest things about Universal Standard is the Universal Fit Liberty program. Customers have the option to replace certain pieces from US's core collection should their size go up or down, within one year of purchase, for free. I took advantage of UFL earlier this year when the Siene jeans (worn in this post, this post, this post, and this post) were too large. I think this is such a cool concept as we often put off buying higher quality and priced clothing figuring/hoping we'll lose weight. Now there's no buyer's remorse! And yes International readers, Universal Standard ships to you!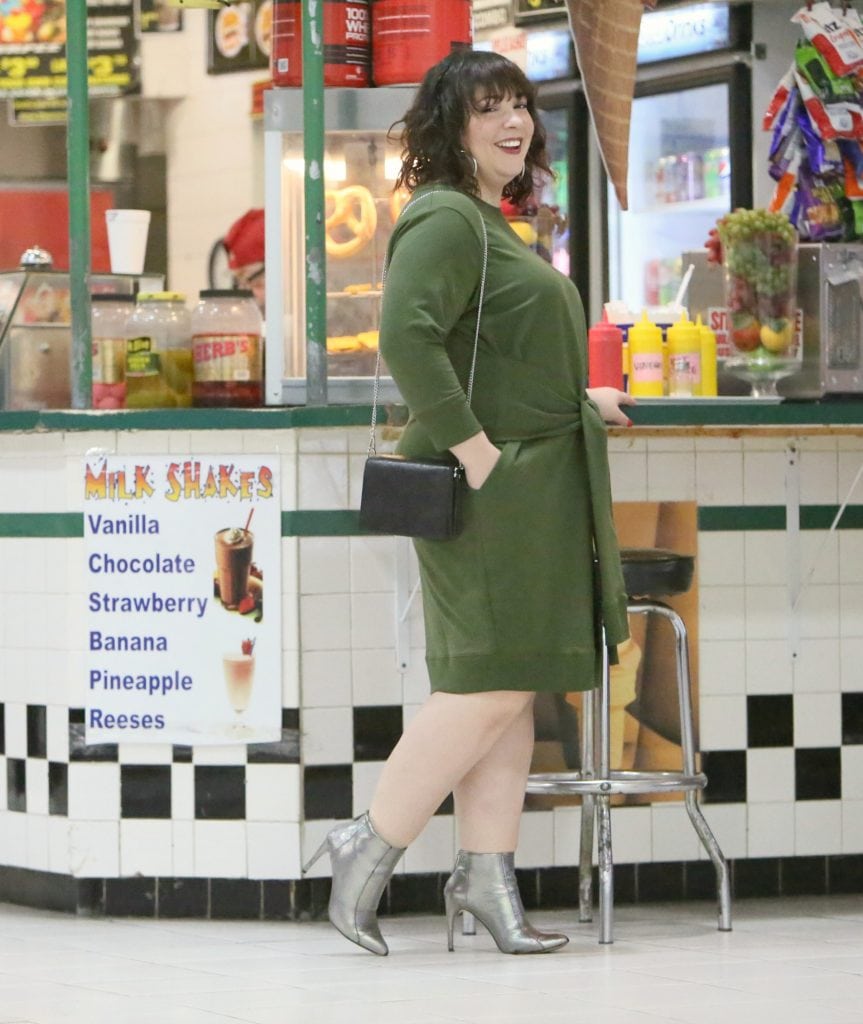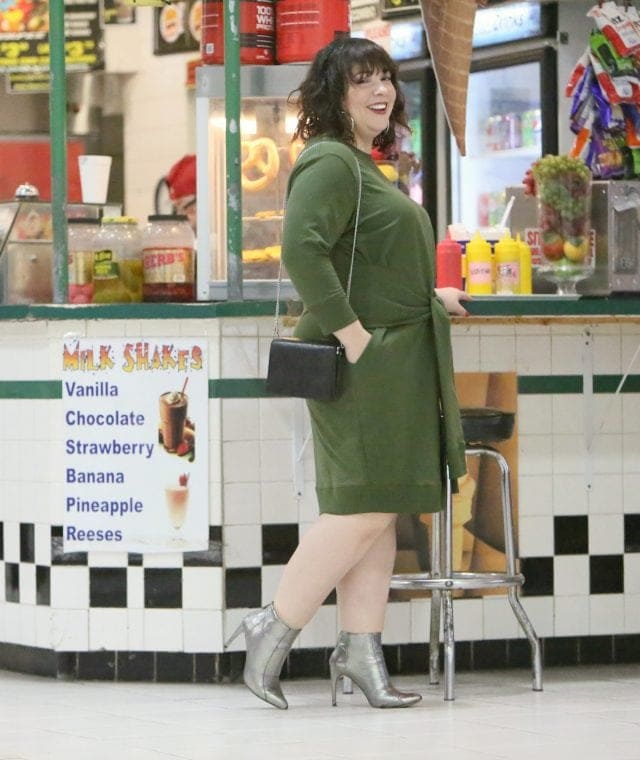 My Universal Standard wardrobe is slowly growing, the Misa Dress is the latest addition (and one I've been considering since I visited the Universal Standard Pop-up shop!). This dress is like wearing an oversized sweatshirt, but the tie front gives it style, edge, and shape. I've worn it like this with silver booties, wore it with black tights and chunky ankle boots, and with black knee-high boots. I think this spring it would be adorable with a pair of trendy sneakers and I've seen taller women rock it with leggings. I find all the Universal Standard clothing I own to be high quality, launder well, and transcend trends. I am so thrilled that Universal Standard wanted to participate in celebrating you, the Wardrobe Oxygen reader with a giveaway of a $300 gift card to their clothing line.
How to Enter:
Wardrobe Oxygen X Universal Standard Giveaway