This article may contain affiliate links; if you click on a shopping link and make a purchase I may receive a commission. As an Amazon Associate, I earn from qualifying purchases.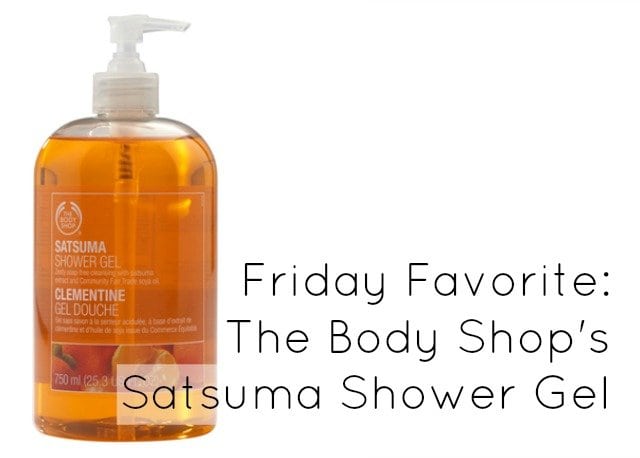 From fall 2001 to the beginning of 20014, I was a trainer for The Body Shop stores. After many years in apparel and merchandising I desired a change. I was making a concerted effort to get out of debt, and it would be easier without temptation around me and the need to be dressed in the latest and greatest (hello all-black dress code!). And it worked, I not only got out of debt, but I learned a lot about skincare and ingredients, how to be profitable and philanthropic at the same time, and finally how to properly apply eye shadow!
When I worked for The Body Shop back in the early oughts, we would burn fragrance oils in an aroma jar at the front entrance. I learned quickly that a blend of Satsuma and Exotic oils would bring in customers from all over the mall, and it would be easy to sell them a jar, bag of candles, those two oils and much more. After two and a half years with the company I couldn't stand the smell of Exotic but I never tired of Satsuma. After leaving the company I'd still buy the shower gel and glycerin soap bars. It's a sweet orange scent that doesn't get weird, isn't too fruity or pungent, and is a nice pick-me-up in the morning. But with time I forgot about Satsuma and moved on to new brands and different scents.
When my arm broke, I realized simple things like squeezing shower gel onto a pouf or washcloth were nearly impossible. I went on a hunt for spray and pump products that could be used with one hand and came back to The Body Shop. I ordered a bottle of Satsuma shower gel… and I don't think I'll go back to any other bath products!
Not only do I love the clementine scent, I love how it doesn't dry my skin. It doesn't scent my skin, so no competing with perfume or lotions but it does scent the main floor after a hot bath or shower. Even Karl uses it! A little goes a long way; I bought a 25 oz. bottle in February and just hit the bottom of the label and that includes all the times I indulged in very bubbly baths. While it's a perfect summer scent, I know I'll love it in the colder months too. A little bit of sunshine with every shower or bath!