This article may contain affiliate links; if you click on a shopping link and make a purchase I may receive a commission. As an Amazon Associate, I earn from qualifying purchases.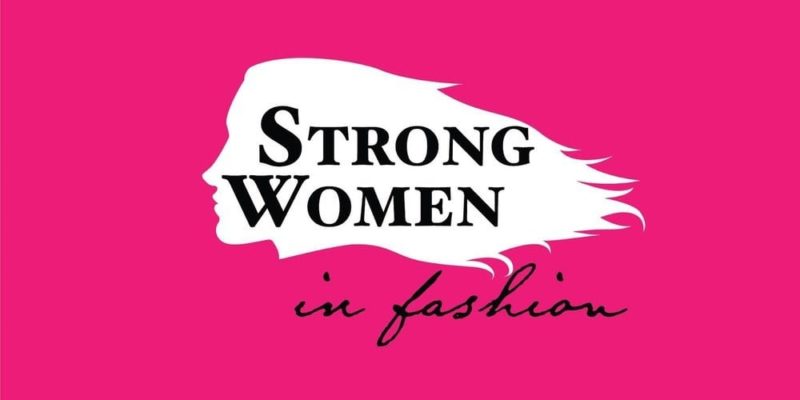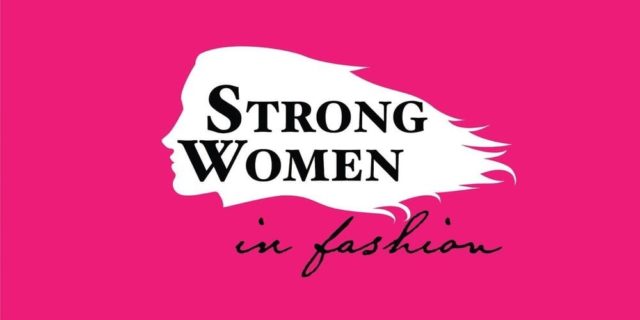 I don't do a lot of social events for the blog. With two jobs and a family, I don't have a lot of free time. Also, I don't see the value of attending events. I have enough candles, don't really like macarons, and can buy my own cheap champagne. But when the event is for a good cause, I make time. And Thursday night was an event that I was proud to be a part of.
Dani at Blonde in the District is one of the best additions to the DC blogger scene. She's proof that nice gals can finish first; she created Bubbles and Bloggers, makes all events inclusive, is super supportive, and has such a fabulous personal style (she's Emerson's hero, I love this photo where she's in awe of Dani). She reached out and asked if I'd like to be part of Strong Women in Fashion.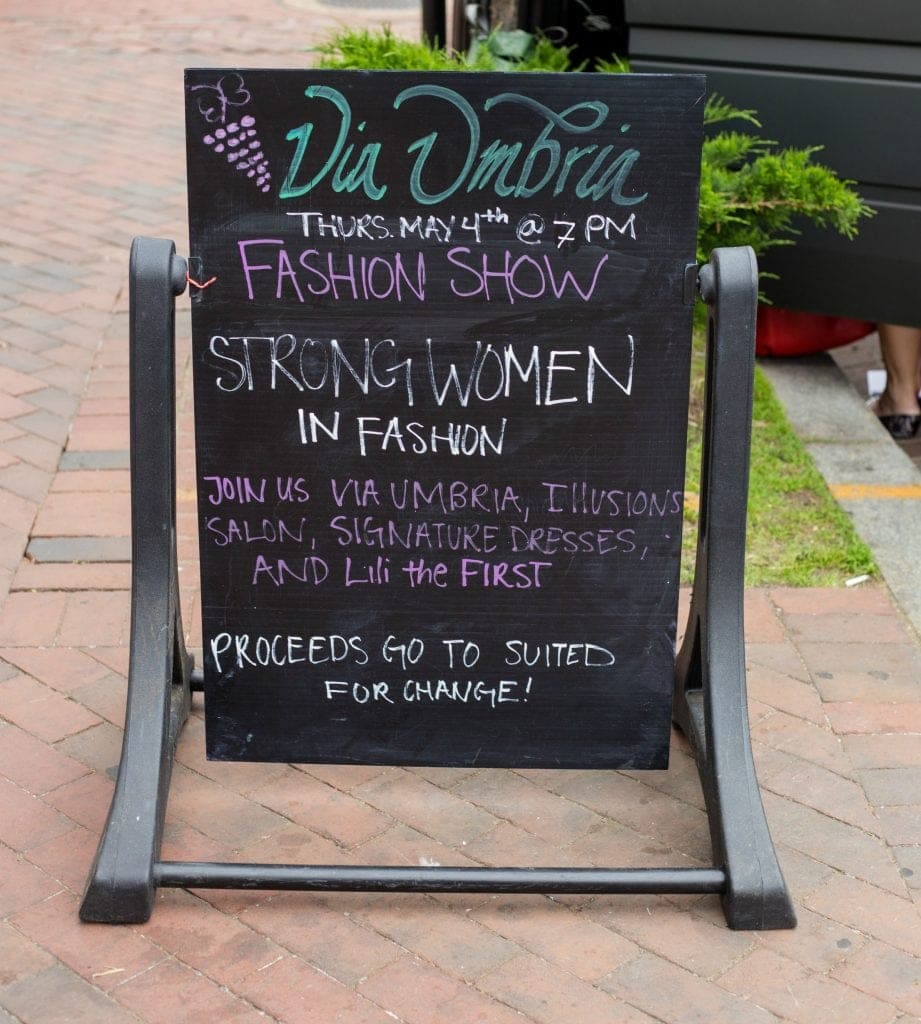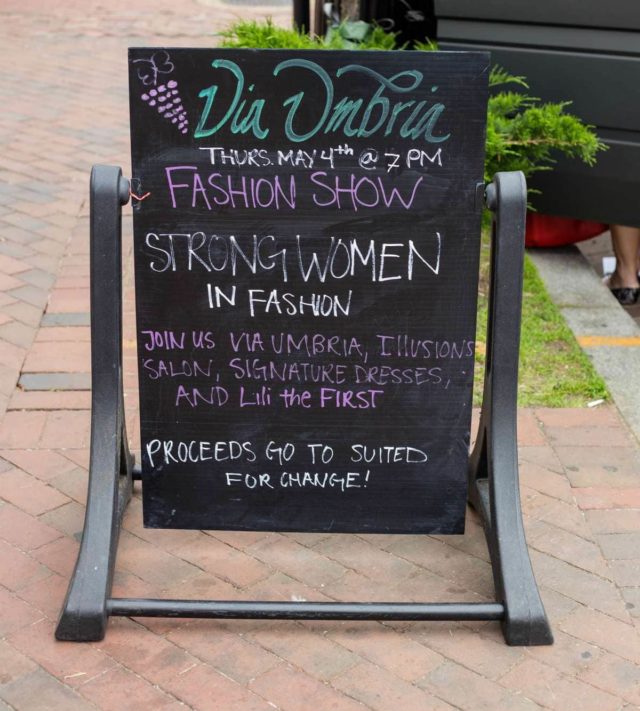 Hosted by female business owners in DC, Strong Women in Fashion was a fashion show at Via Umbria featuring clothing from Georgetown boutiques LiLi the First and Signature Dresses. The models were bloggers, influencers, and personalities from the DC area; their hair and makeup was done by Illusions of Georgetown. All proceeds, including ticket sales, were donated to Suited for Change. Suited for Change is an amazing nonprofit in the DC area that proves professional attire, mentoring, and job-readiness skills to women seeking financial independence.
I was one of the models chosen to wear clothing from LiLi the First, a DC fashion boutique owned by Ifat Pridan. Pridan's energy and positivity is infectious; both days I visited the boutique for fittings I was coming from very long and stressful days at the office. I also had a sinking feeling that I was going to be by far the oldest and likely the heaviest woman in the show. I'm pretty used to being the token chubby middle ager at blogger events, but it's different when you're walking a literal red carpet in front of tons of strangers. Ifat helped to find me a flattering outfit that worked with my personal style, gave me walking tips, and really motivated me.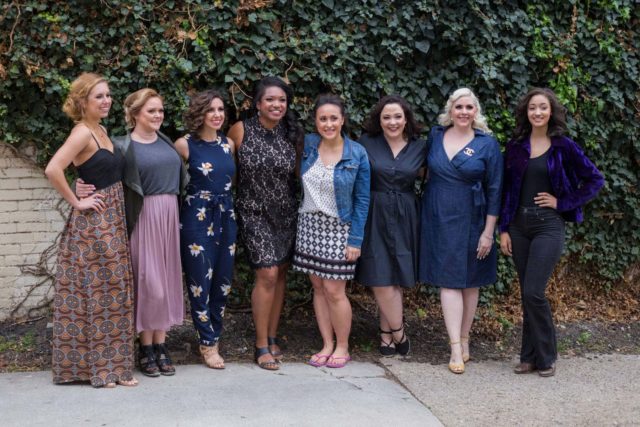 After rushing home from work and then heading to Georgetown, the folks at Illusions of Georgetown did my hair and makeup. Here I am with a few other DC bloggers and friends.  For those curious, I'm wearing an Ellos shirtdress and lace-up espadrilles.  It's what I wore to work that day and it held up great (and the dress has pockets!).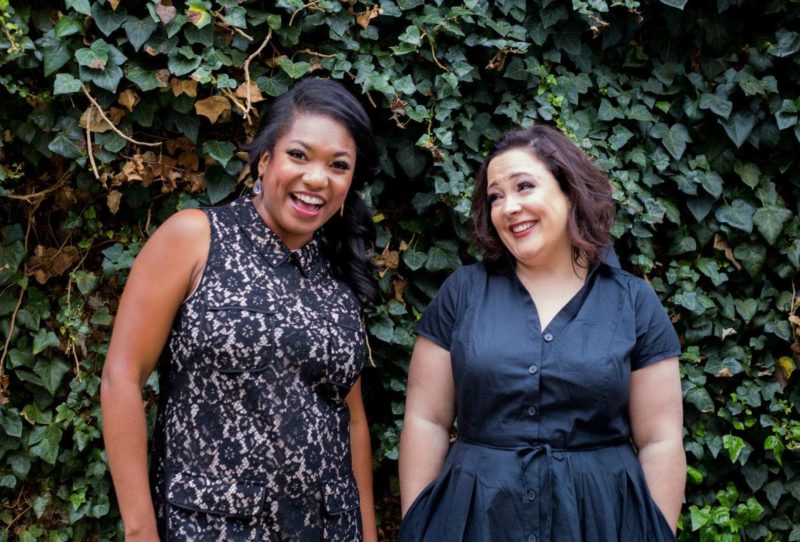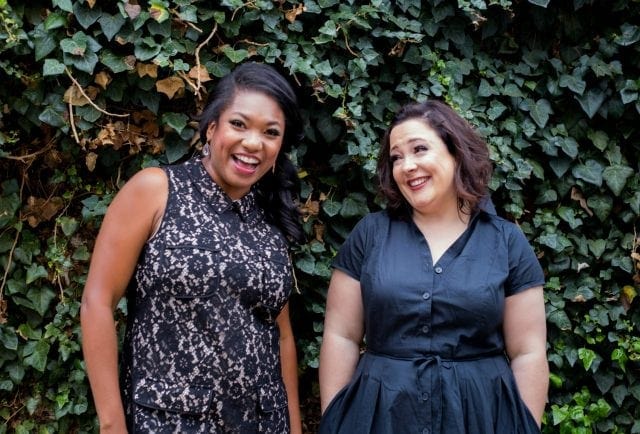 Me and my friend Angelica from Angelica in the City and Clarendon Moms; we're both OG bloggers in the DMV (translation for those not from DC: we've both been blogging for a very long time in the metropolitan area of the District, Maryland, and Virginia).  She's a great woman and just being with her is energizing!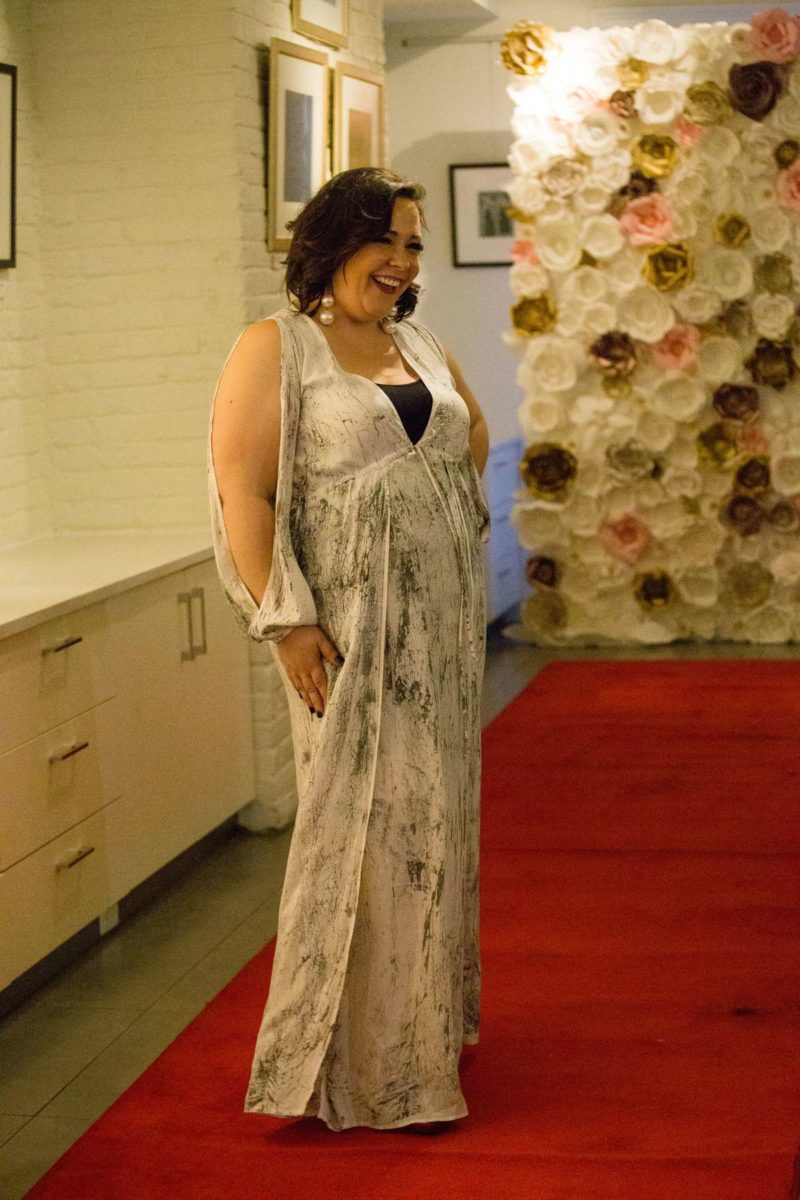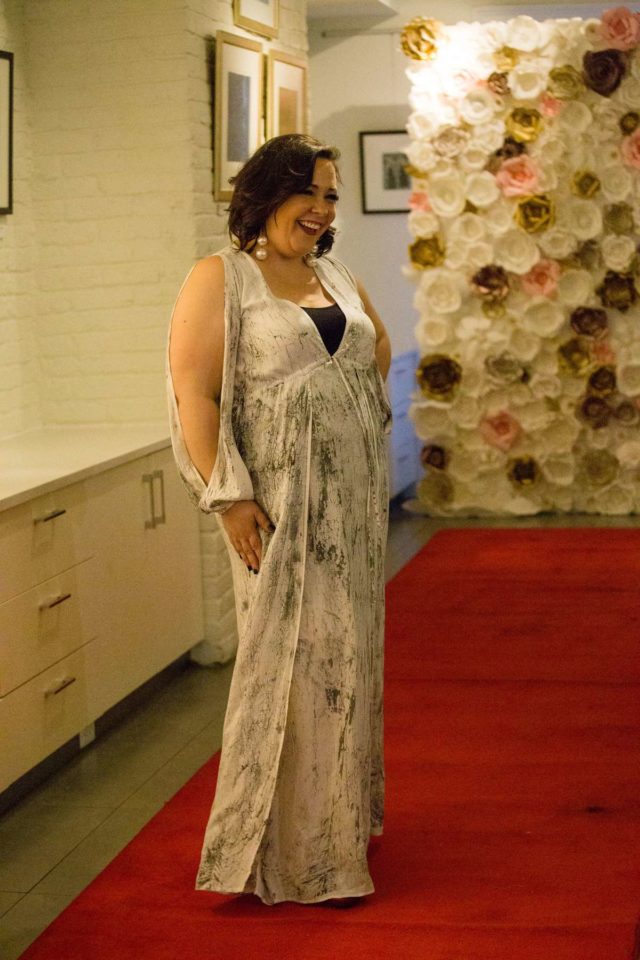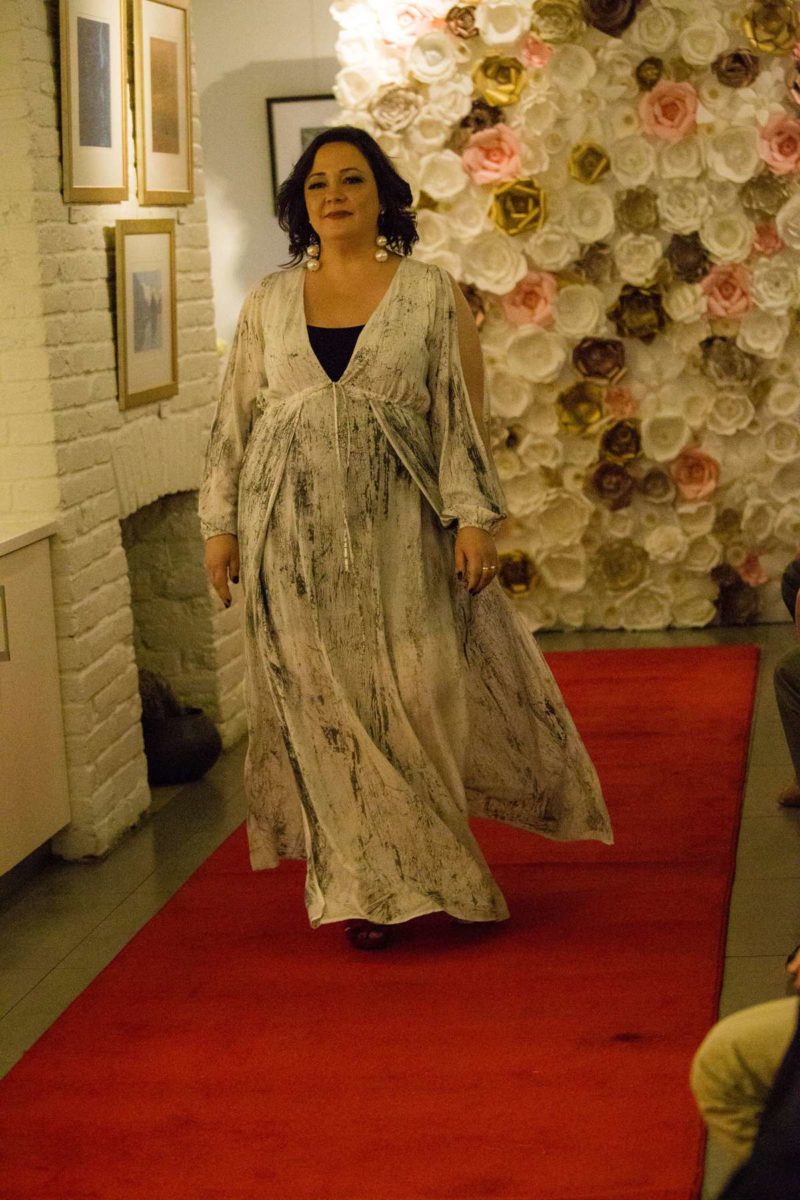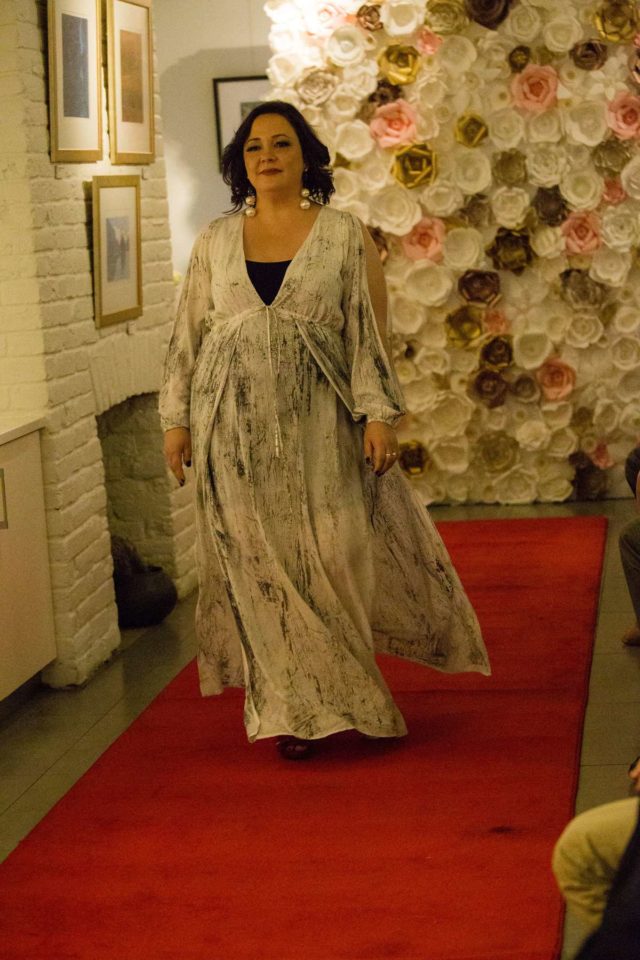 We then walked up the street to Via Umbria, where we got dressed. About 20 of us walked in the fashion show and I have no idea how many people were in attendance, but the place was packed. I walked with pageant winners, newscasters, bloggers, and business owners; teenagers and women in their 50s. While I wore a dress, cami, and earrings from LiLi the First, I wore my Naturalizer heeled sandals because I knew they would give me the height for the dress, keep me stable when walking the red carpet, and not leave my feet crying at the end of the night.
The event was beautiful; there was a flower wall designed by Rituska, passed and stationary hors d'ourves, plenty of drinks including Peroni, and swag bags for all who attended. I had never been to Via Umbria; Stephanie Covello from Bitches Who Brunch (who also walked in the show) told me they have a magnificent bottomless Sunday Brunch. It's a gorgeous venue with indoor and outdoor areas.
A little shout-out from
Ellen Bryan
, a reporter at WUSA 9 who was also in the fashion show. It was so great to meet her, we're lucky to have her now in the DC area. Look mom, I was on TV!
I was so thrilled for the turnout for it meant even more donated to Suited for Change. I got to meet the women who run the social media for Suited for Change and they were so amazing. In fact, everyone was. It was such a positive evening, from the cause to the individuals who participated and attended. Even the rain held off until near the end of the night!
Photos in this post were taken by Snapshots by Sierra.
Save