This article may contain affiliate links; if you click on a shopping link and make a purchase I may receive a commission. As an Amazon Associate, I earn from qualifying purchases.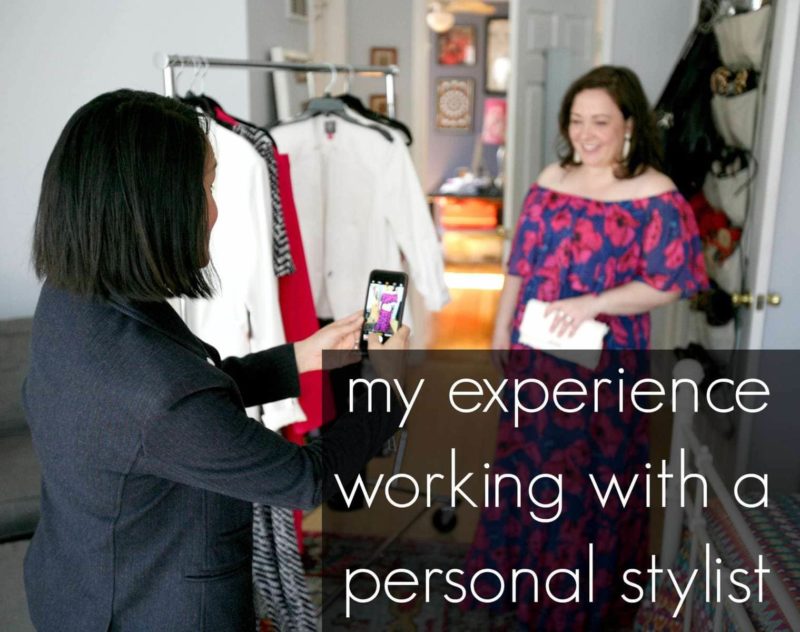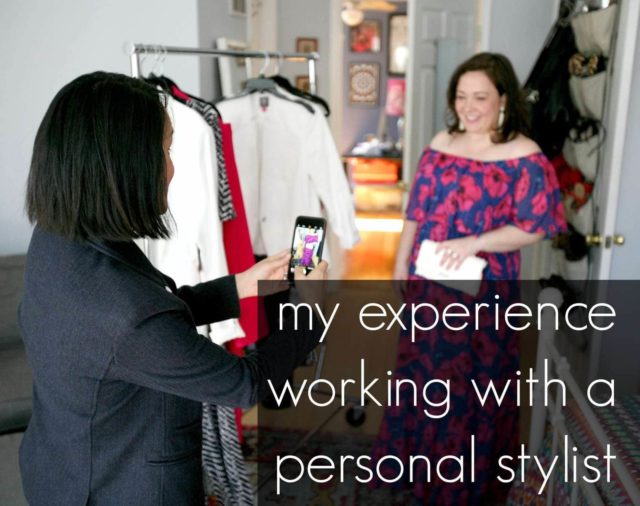 This is the third in my series about hiring a personal stylist. Read my reason for hiring a personal stylist here, and read about my first meeting with a personal stylist in this post. Today I will recap my second visit, which was creating outfits and actual styling of looks.
Since my last visit, the mail woman, UPS guy, and FedEx delivery people have become my BFFs. DC Style Factory will shop for you, go shopping with you, place orders for you, or you can place online orders with a list they provide. I chose to place the orders myself so I could try on within my tight schedule, and also when possible, use my affiliate or Ebates links. As items arrived, I would take selfies in my bedroom full-length mirror and send them to Rosana of DC Style Factory. I'd share some bits about what I thought of the item and fit, but Rosana is so pro she could look at a grainy selfie and be able to tell if an item is worth trying, worth altering, or should be immediately boxed up and sent back. So by time I had my second appointment with DC Style Factory, we all had a good feel of what we were working with.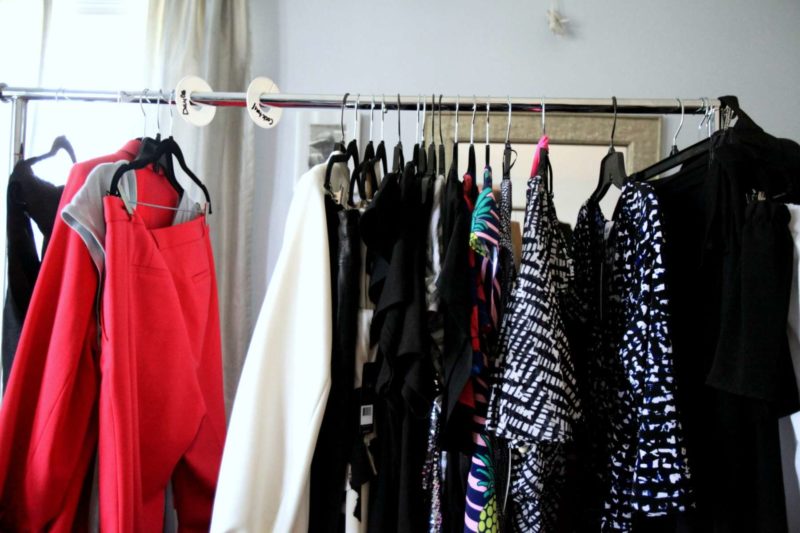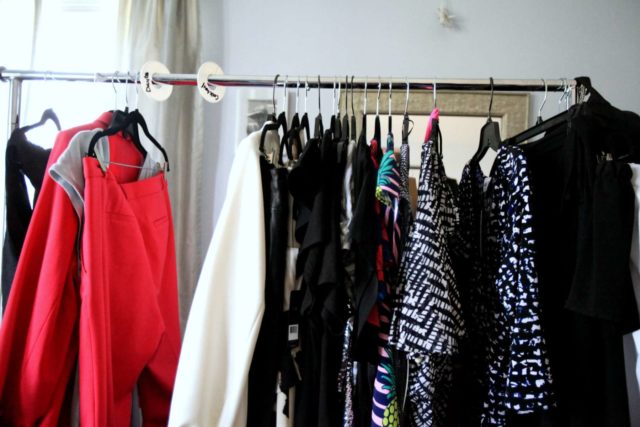 For the styling session, Marisa and Rosana usually arrive with a rolling rack to house outfits. I own one, so it was one less thing for them to bring with them. However, they brought discs to go on the rack to label outfits for each event on my agenda. Rosana also came with a bag full of accessories just in case they were needed to complete looks. They also brought their laptops and notebooks for notetaking, and phones for taking pictures.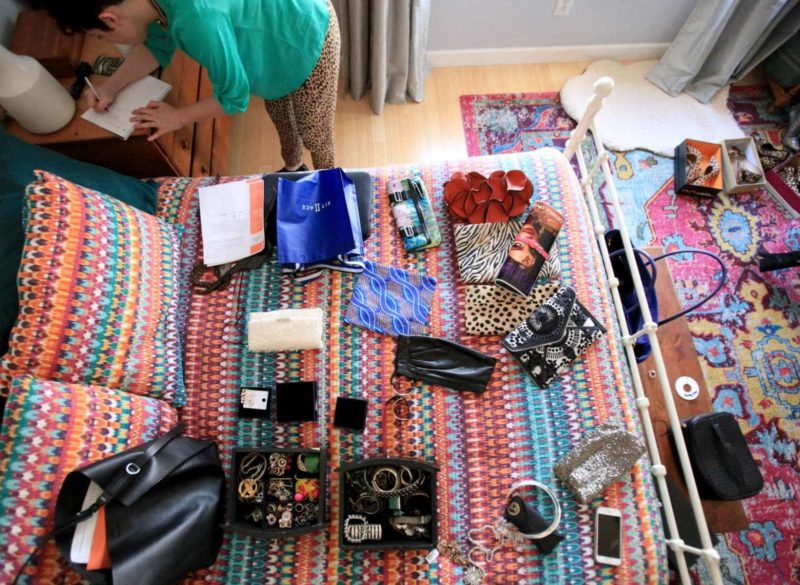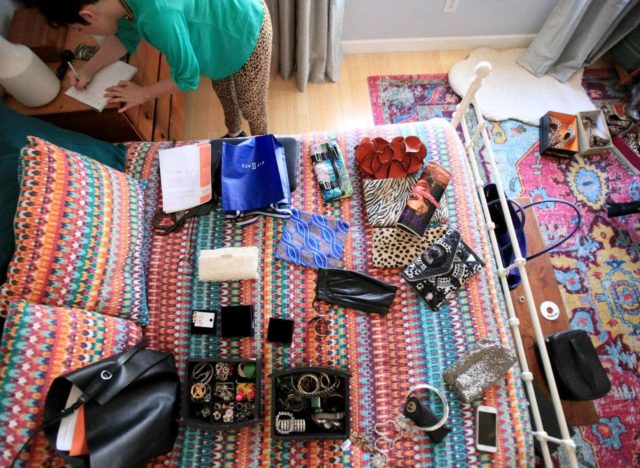 I tried on all the new pieces and the three of us dug through my closet, jewelry armoire, and drawers to complete looks. It was like getting ready with friends, but really fashionable and knowledgeable friends who aren't afraid to be brutally honest. I know my body and my personal style, but it was really cool to get different perspectives. They styled this dress with my silver mirror finish pumps; I would have NEVER thought of that combo and would have gone with classic black or nude pumps or my black strappy heels. But it worked and I loved how it's a dressy shoe but a lower heel. They styled a magenta and blue maxi dress with red suede platform sandals; again I would have never thought to combine the two but it looks so good. Rosana whipped out her accessories and loaned me two vintage bags and a pair of earrings and they were the exact things the outfits were missing.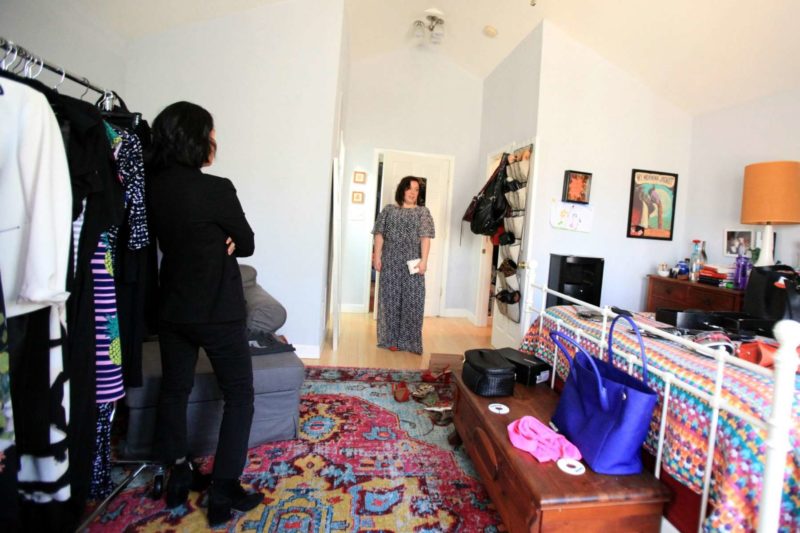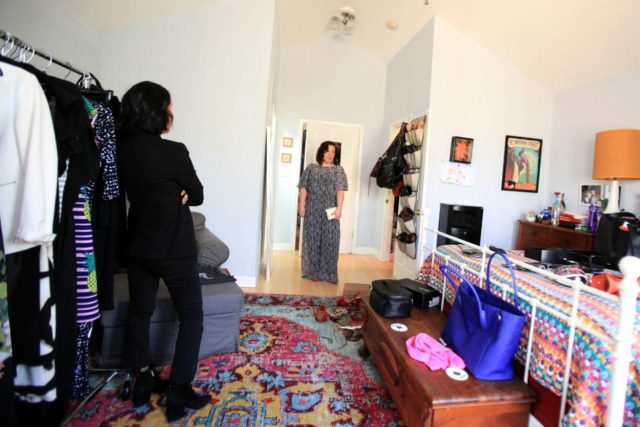 We figured out seven outfits together from earrings to shoes and I loved all of them. They all worked together, told a story, and were completely true to my personal style. The pieces I bought were pieces I knew I'd wear like crazy, and I loved how I incorporated pieces that were years old but with the styling they felt brand new.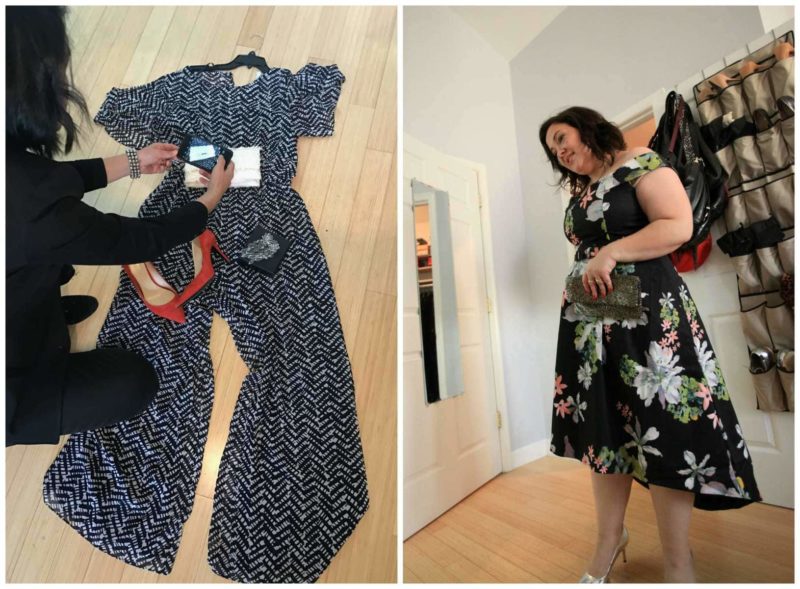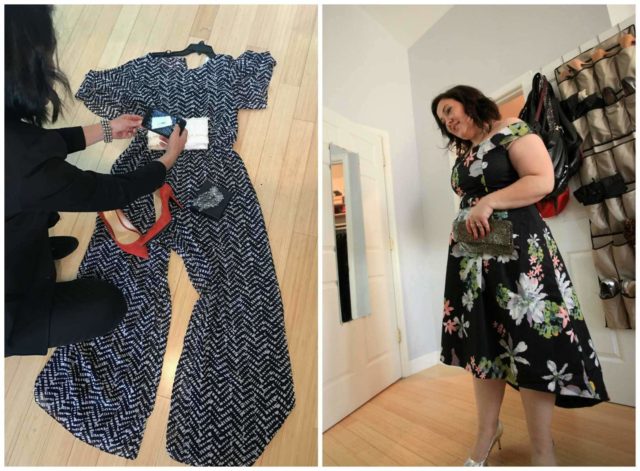 DC Style Factory left me feeling really jazzed about the experience and my wardrobe for the conference. We had everything covered except a bag to go with one dress. They sent me a list of options to order. I wasn't feeling any of them; they recommended a cobalt blue bag which would look amazing with the dress but I knew wouldn't be a color bag I'd use on a regular basis.  A day later, I received my Wardrobe Itinerary; a seven-page PDF that had photos of each outfit laid out with the accessories and which event the outfit is for.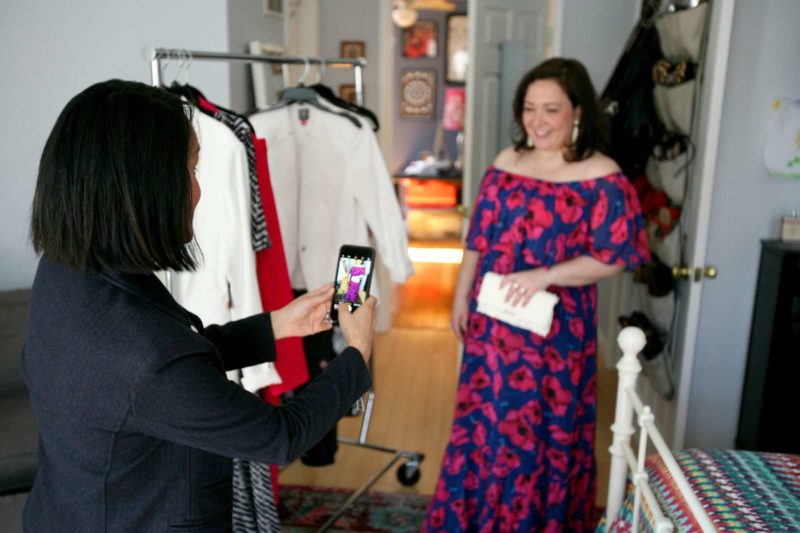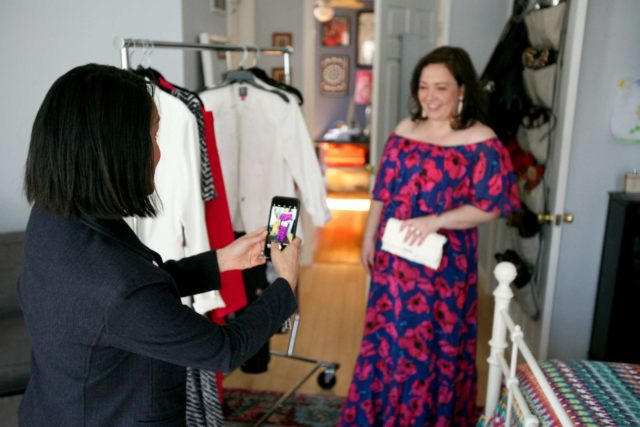 A week after this session, Rosana came to my house to figure out which pieces we needed to get tailored. While here, I showed her the blue bags I ordered and she agreed none of them were awesome enough for me to keep. She suggested I grab an ivory bag I had for a different look and we loved the final result. I was so happy, this ivory bag was one that cost more than I would usually spend on a clutch, but it was so utterly badass (you can see it in this post, though the lighting that day didn't help with seeing the cool detail). I loved that this bag would work for two looks at the conference as well as for my life beyond this trip.
DC Style Factory has a list of tailors in the DC Metro area that they trust; I met Rosana at one in Silver Spring a few days later with a chiffon overlay dress, chiffon overlay jumpsuit, blazer, and lined pantsuit. The alterations came to $120 and the pieces were ready a week later.  When you read this I will already be at the rewardStyle conference with my fabulous wardrobe!
I know my body, I know my personal style, and I know how to shop. However, everyone can use a second opinion. Lately, life has been so hectic it's been hard to be creative or have the time to focus on my style. Hiring personal stylist helped me get ready for this conference with less effort or time. It helped me get back on track with my style, and it also boosted my confidence. To have a rolling rack of super cool fashion, much from already in my closet, that all fits and flatters was awesome and inspiring. It's encouraged me to be more choosy with my shopping – do I really need that item? Am I just being swayed by the bargain? Would I be happier if I instead used that money to tailor something already in my closet? It also got me outside my style box; I realized I get too matchy-matchy and there's something elegant about having one item not quite right in an ensemble. I also found that I like how I look in smaller earrings; I was always go big or go home with statement earrings or nothing at all. Now I have smaller earrings that still pack a punch (worn in this post, I hope to have a better view of them in a future post).
It may seem expensive to hire a personal stylist, but I think it's a good investment if you feel lost with your style. It can keep you from buying so much, and give you direction. I've been lazy with tailoring and letting things work with a belt, a cuffed sleeve, a higher heel. This experience reminded me how a well-fitting piece is far more stylish (and also makes you look thinner!). I don't have the desire to buy more, because I feel confident in the pieces currently in my closet.
Want to see what I'm wearing to the conference? Follow me on Instagram where I'm sharing InstaStories each day of each look, photos of the event and what I wore, and more. When I get back I'll be sure to have a few outfit posts and a full recap of the conference!