This article may contain affiliate links; if you click on a shopping link and make a purchase I may receive a commission. As an Amazon Associate, I earn from qualifying purchases.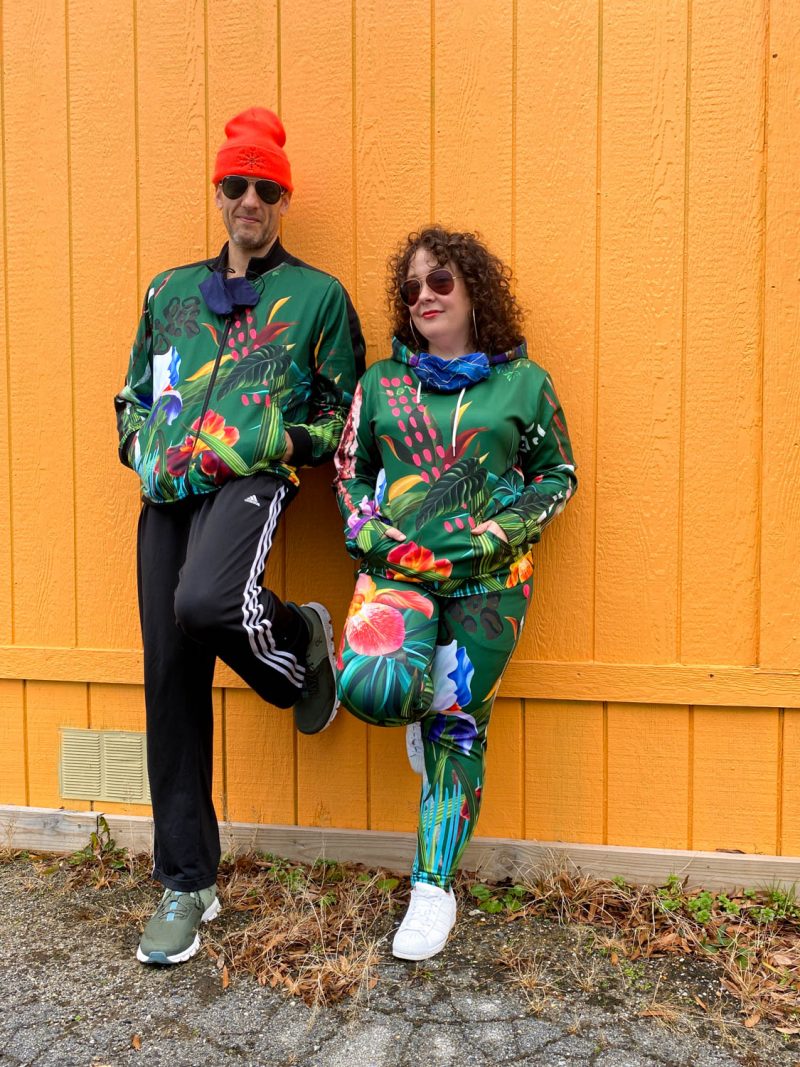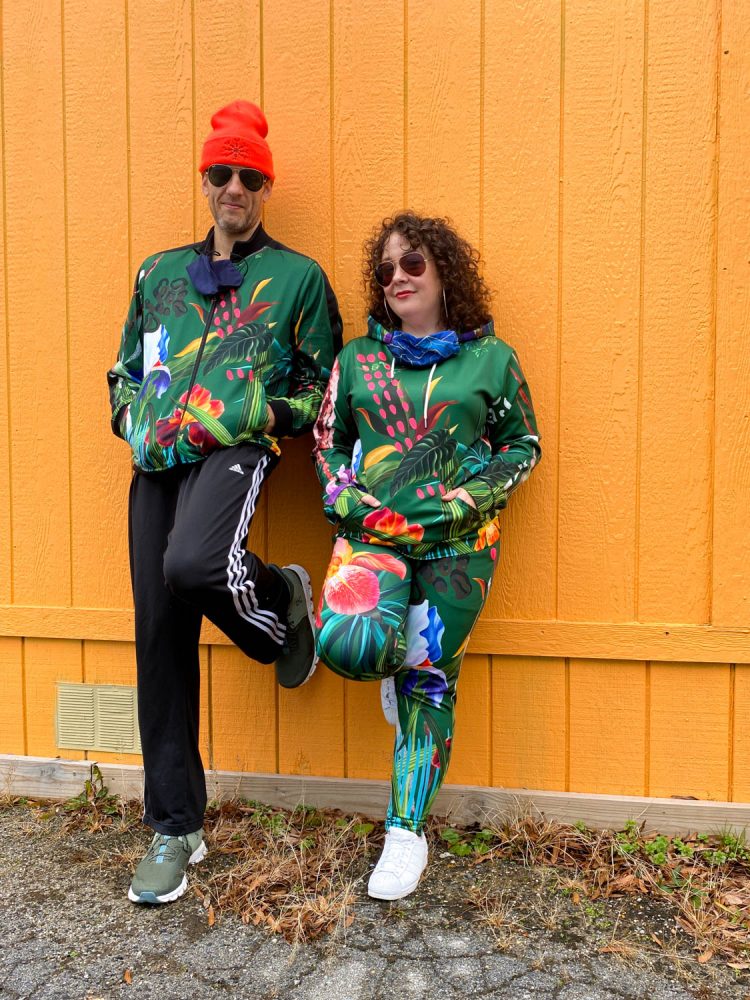 I am a fan of athleisure when it has style. With so many options out there, why stick to basic and boring sweats? When I saw Dressed in Joy athleisure, I was thrilled. Fun colors and prints, gender-neutral fits, and sizes up to XXXL, Dressed in Joy is a Black woman-owned small business by Mikaela Pabon, a wardrobe stylist, blogger, influencer, mom, and all-around badass in Brooklyn, NY.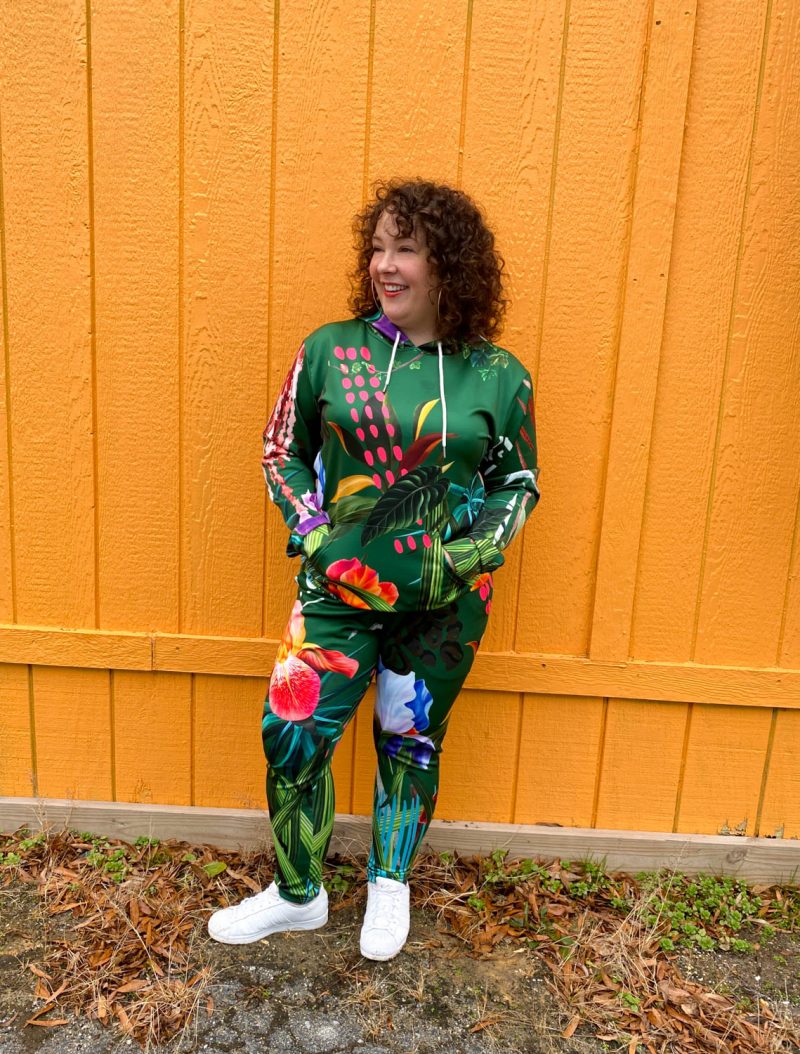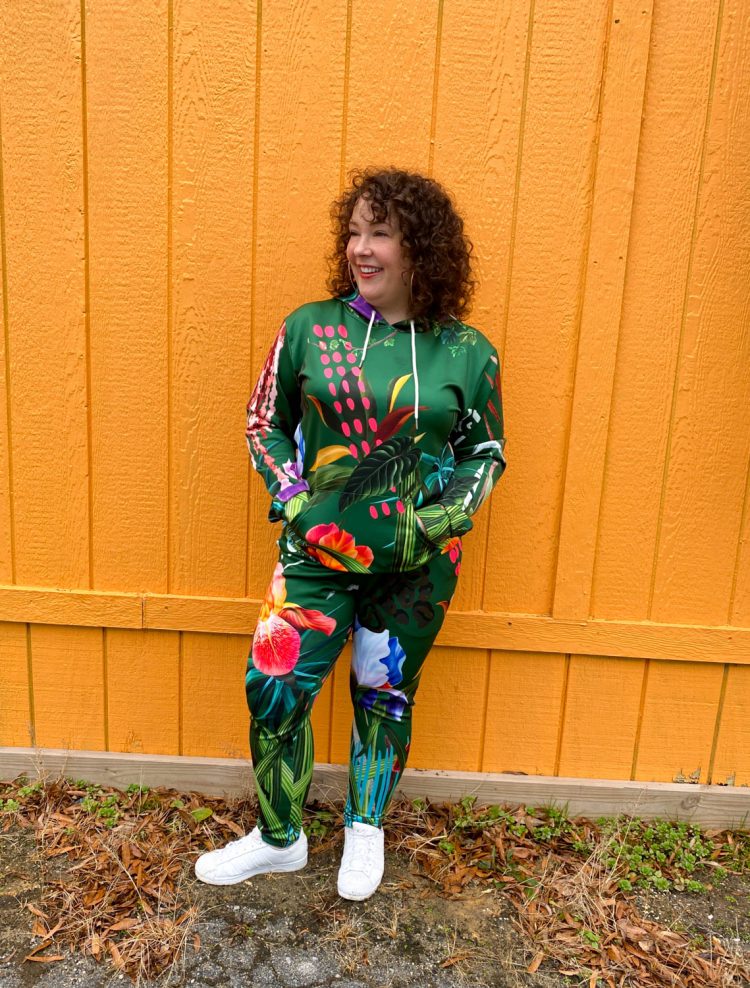 Mikaela loves Hawaii and it's seen through the bold tropical prints and colors used in her collection of athleisure separates. Many have expert pattern mixing built in with a blend of an animal print with florals or a graphic print with an artistic flourish.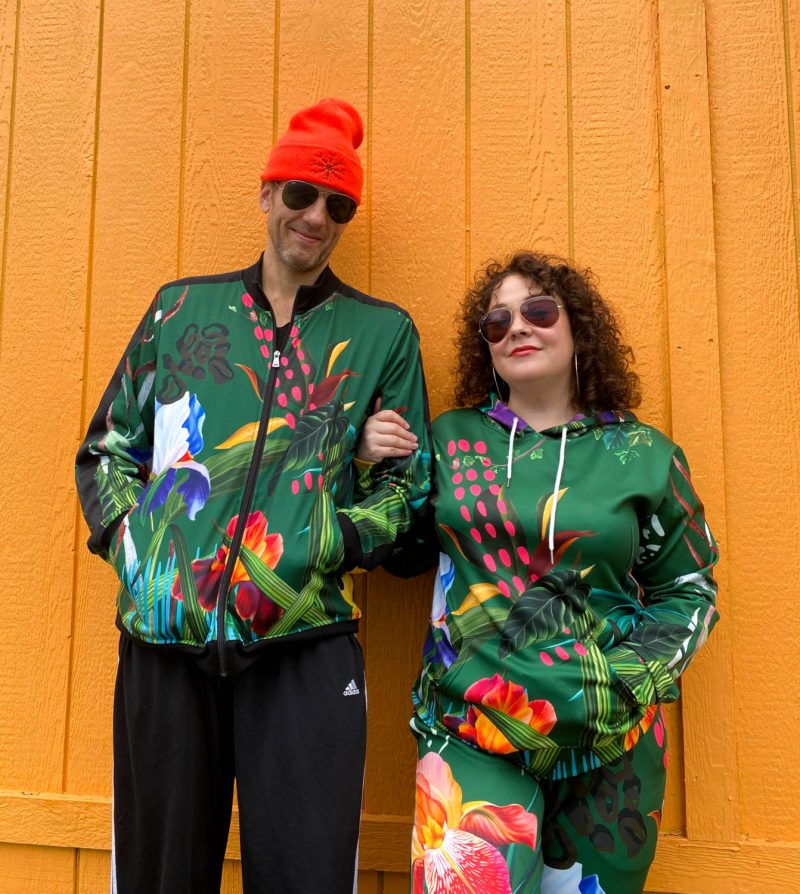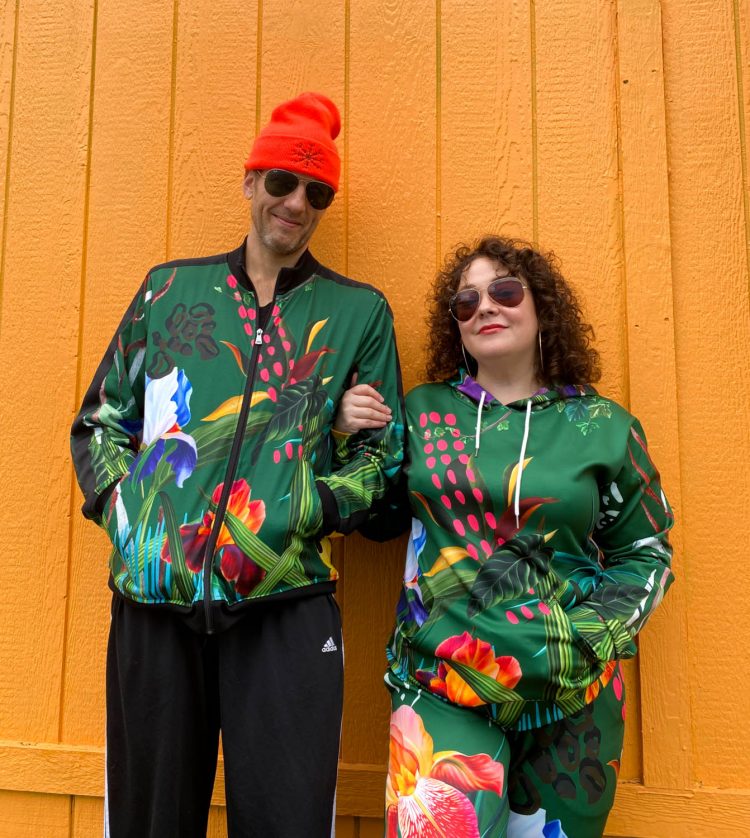 Dressed in Joy is a small business; follow the brand or the founder on Instagram and you will see a lot of behind the scenes: Mikaela packing up purchases herself in her home or studio, how she creates the designs, handmakes the apparel, and why orders may take a bit longer than major retailers and why styles and sizes are out of stock (and intel as to when they will be again available).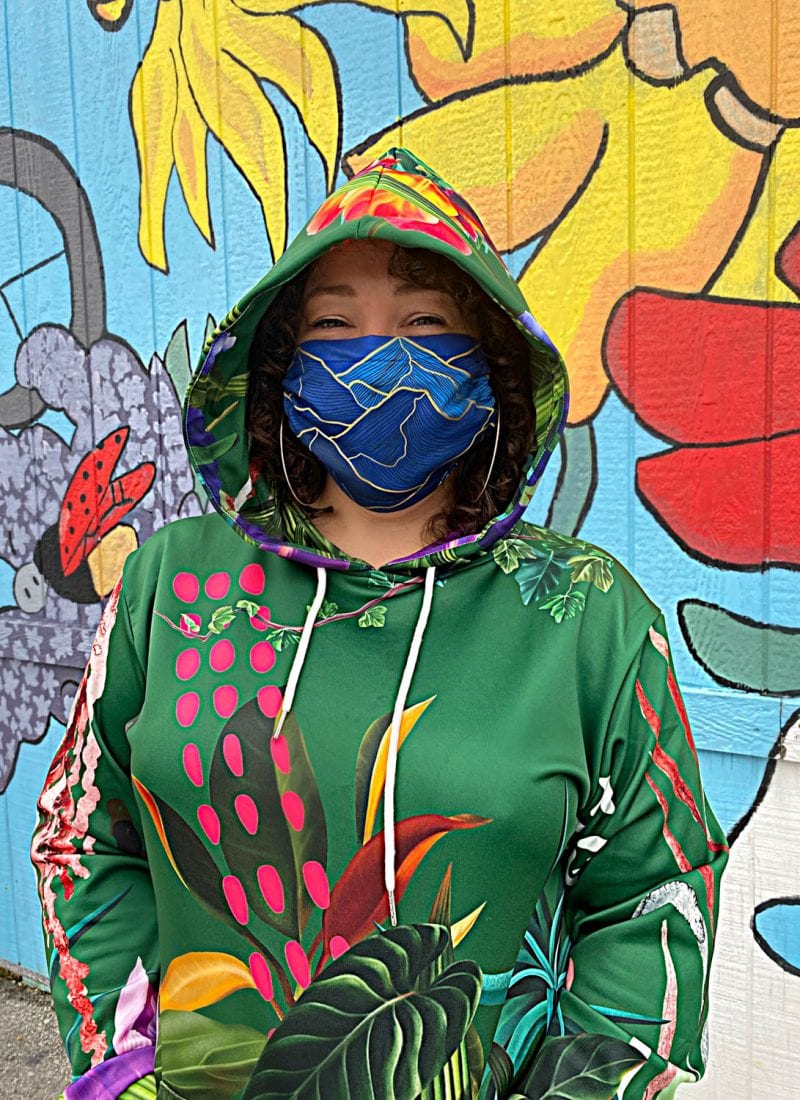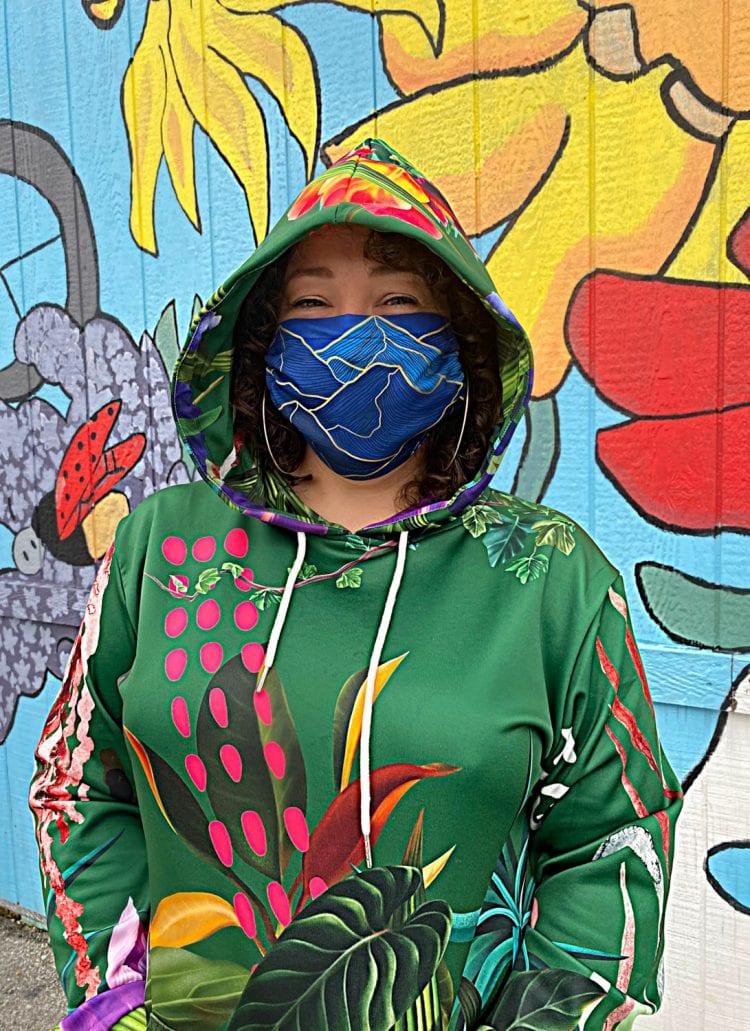 Striving to shop small more regularly this past year and understanding the issues that companies are dealing with regarding shipping, staff, and supply during a pandemic, I learned patience. Rarely do we need our purchases, especially of the fashion sort, immediately or even in the same week. If we shop with care, keep tabs on our wardrobe and schedule, we can be comfortable with orders taking weeks instead of days to arrive.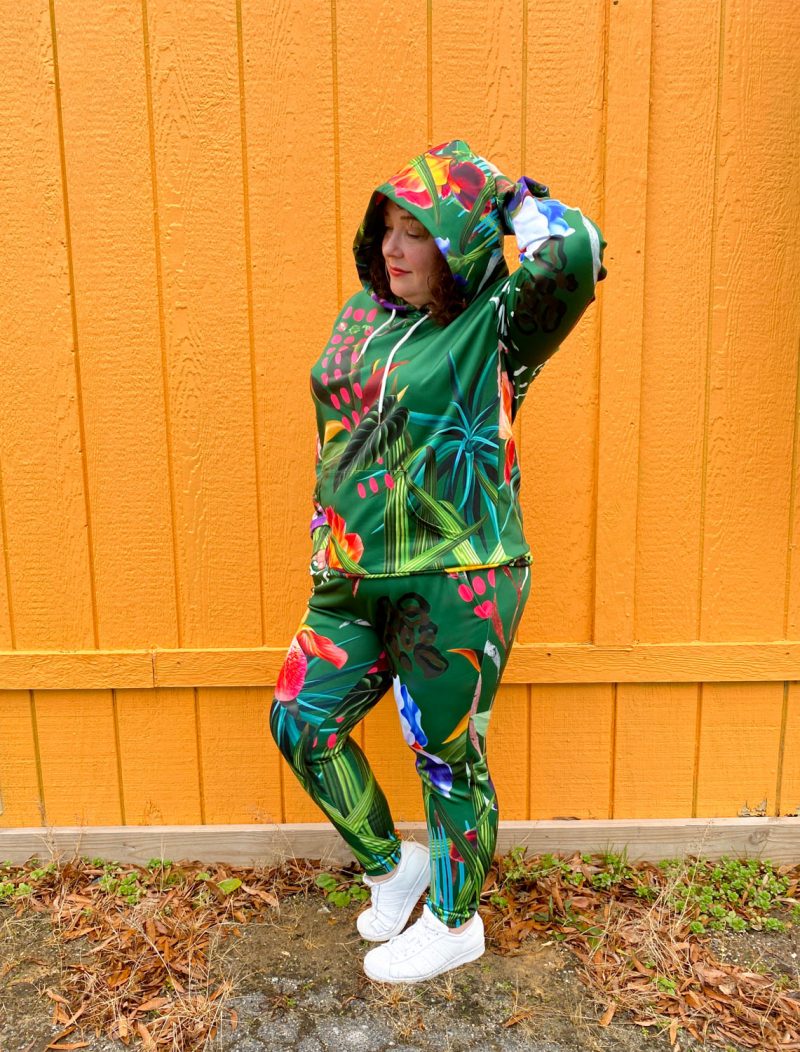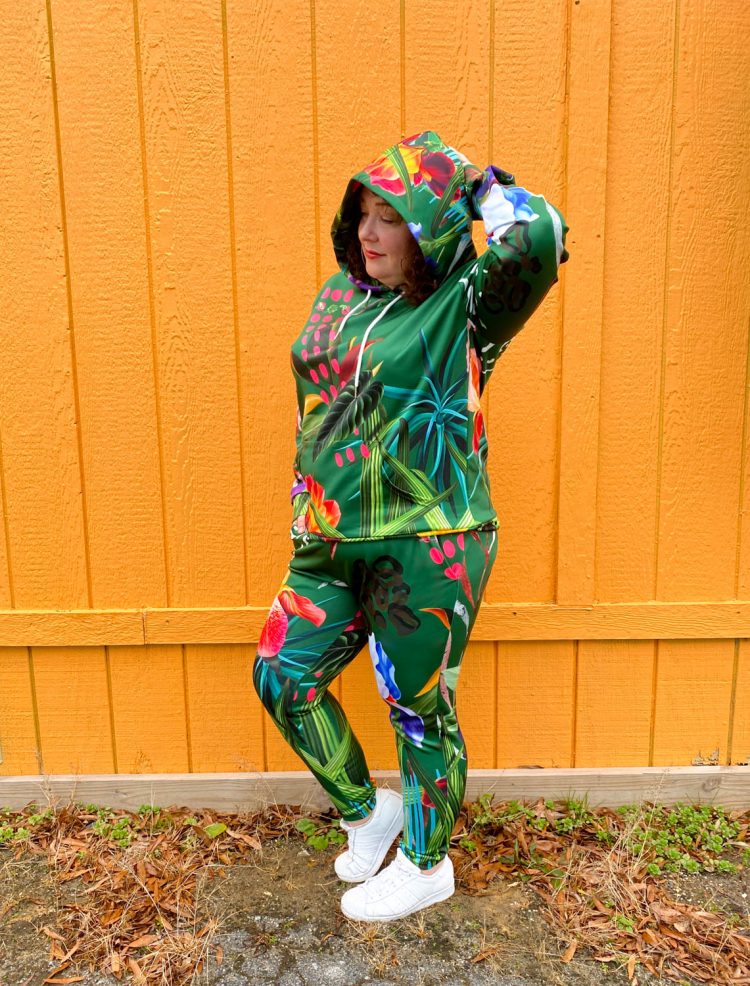 My Dressed in Joy order took a few weeks to arrive (I placed the order on November 27th and received it on December 28th), but it made it more of a treat once it did. The company let me know when the order was out for delivery and emailed me once it arrived. I think this is a reasonable shipping time for a small business.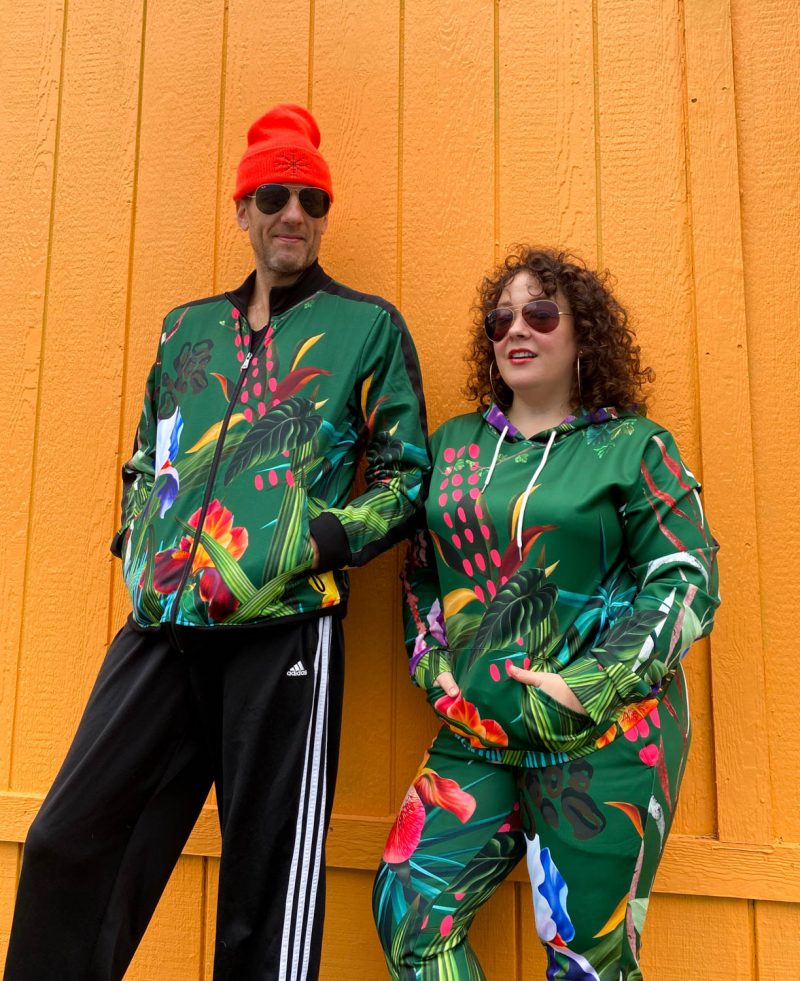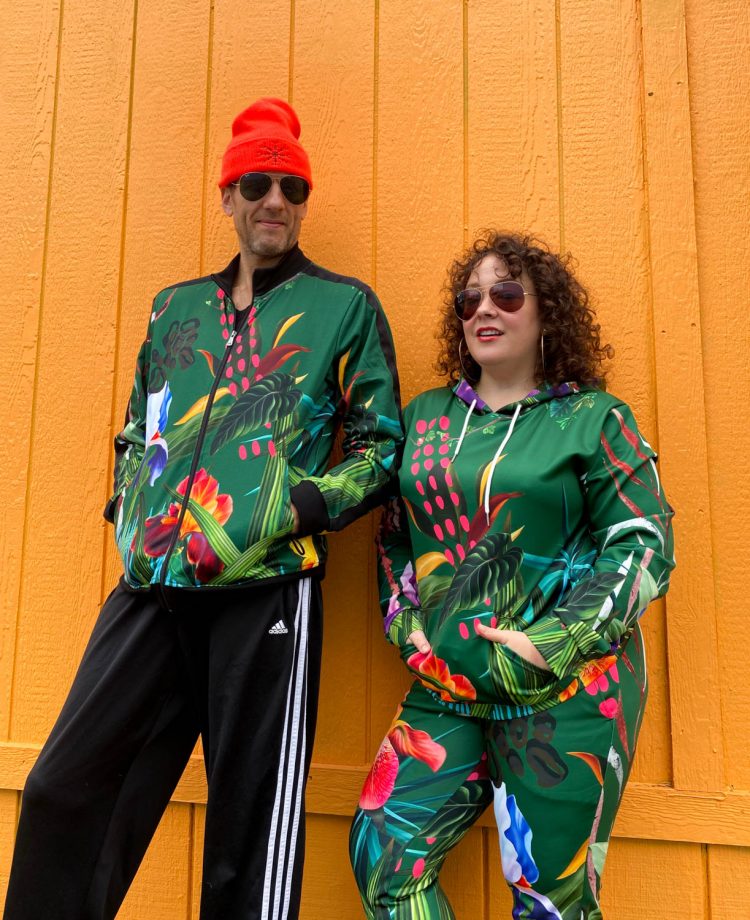 Dressed in Joy Athleisure Review
I follow the brand on Instagram and once I saw this green leaf pattern I knew I had to get it. I showed it to my husband and he said he wanted it too. I got myself the hoodie in XL and joggers in Medium and him the track jacket in XL. The pieces are unisex sizing. The medium would not have been my normal choice for pants (I usually wear a size 14 or Large), but the customer reviews online let me know that sizing down would still be comfortable in the waist but give a trimmer fit in the legs and hips.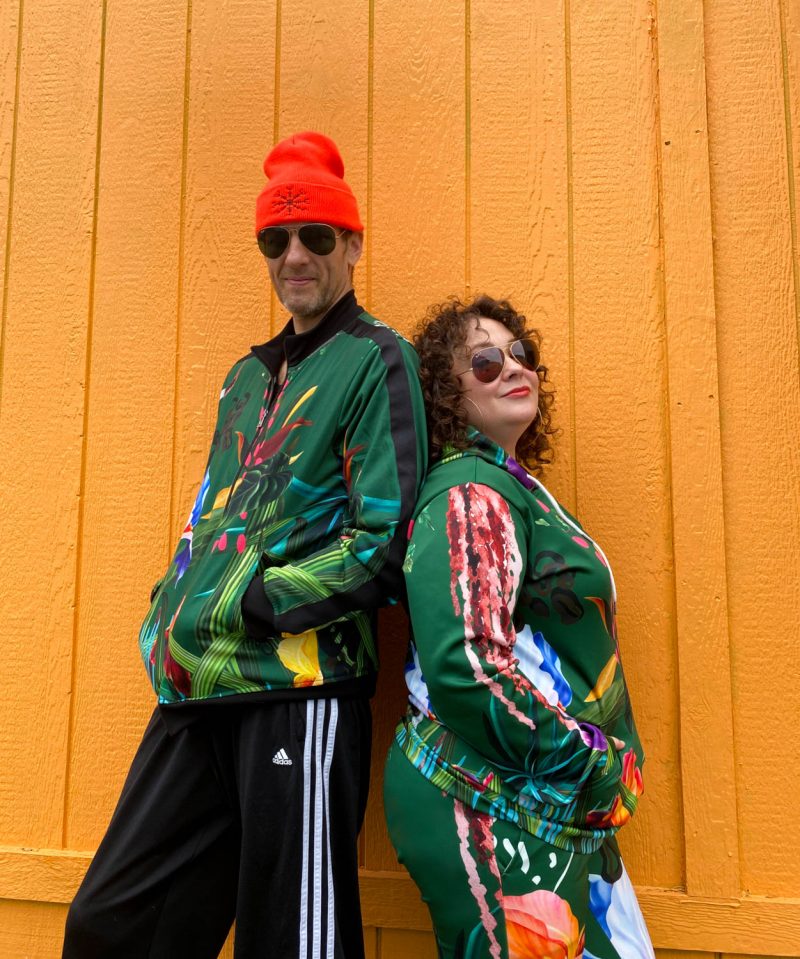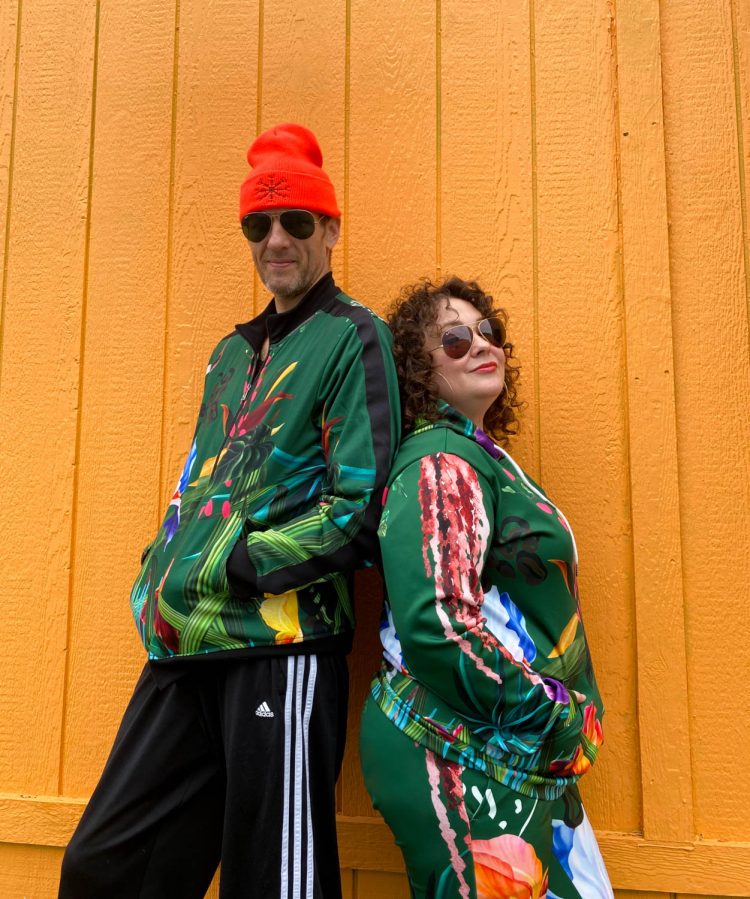 This collection is polyester, some pieces are a poly-spandex blend. Polyester takes the color great and has a subtle sheen like activewear. There is no fleecy or terry lining. The prints sell out quickly; I recommend going to the Dressed in Joy website and scrolling to the bottom to to the "Connect" field to sign up for their email to know when new prints and stock are available.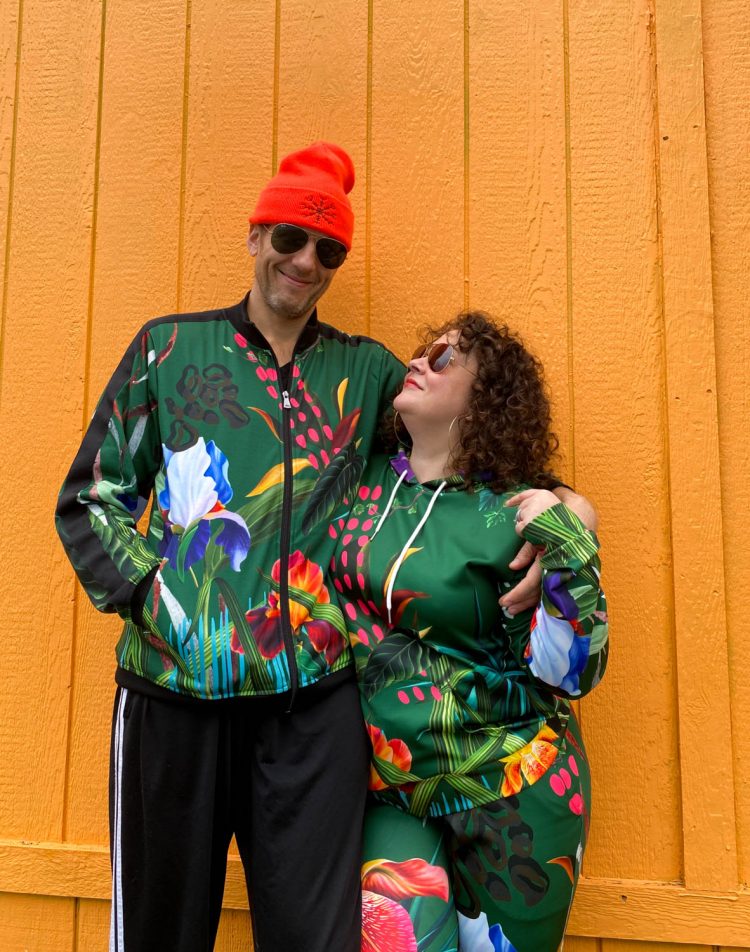 I hate to negatively review a small business, I know it's hard to get off the ground but I have made some small business orders in the past few months that have been hella disappointing. But there is no disappointment with my Dressed in Joy order. The quality, color, and fit are exactly as I expected. The attention to detail with the prints, trim, hardware, and stitching are all on point.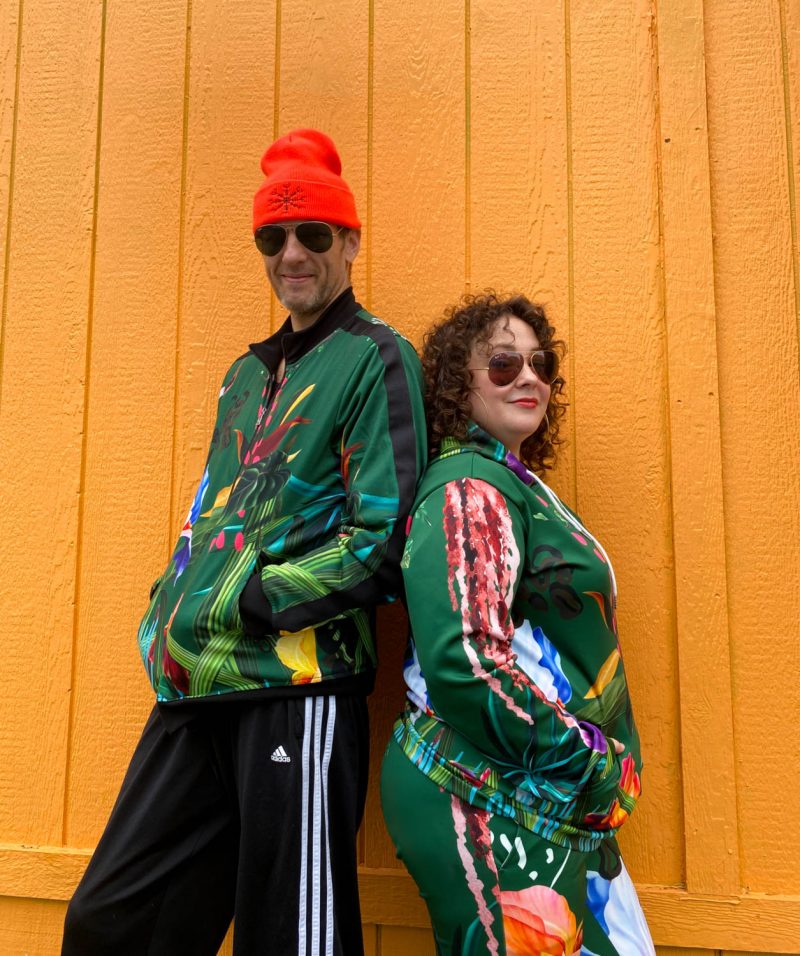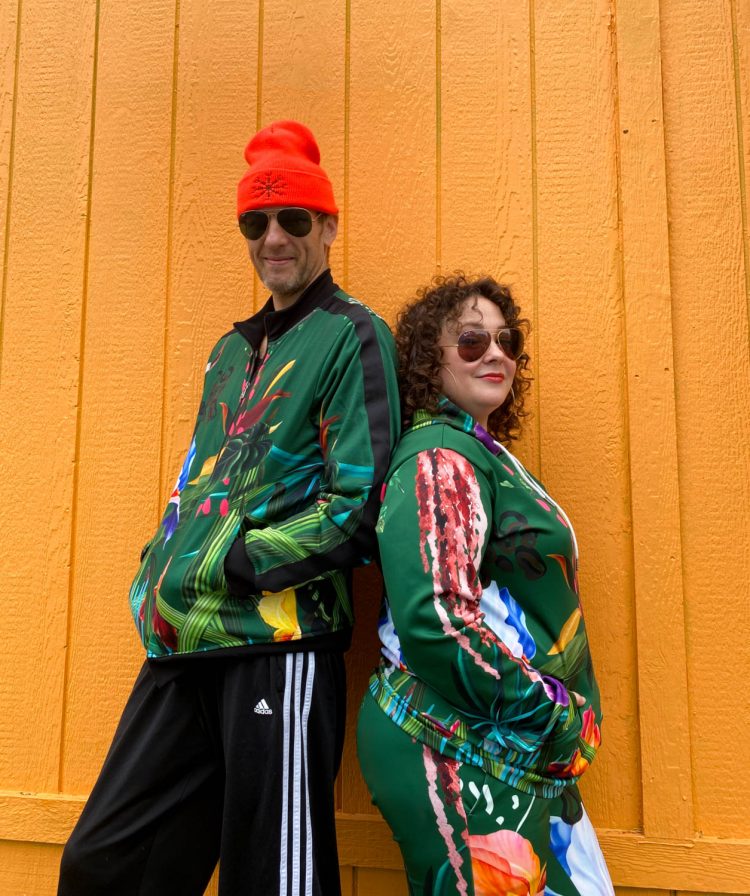 I doubt this will be my last Dressed in Joy athleisure order. I am tempted to get a piece in this same print, once it's back in stock, for our kid because we are a family that loves dressing alike! I also have considered getting one of the tees or even the sports bra in a different print to wear with the track jacket and joggers. I also would love to try a pair of the yoga pants which gets great reviews for fit and comfort.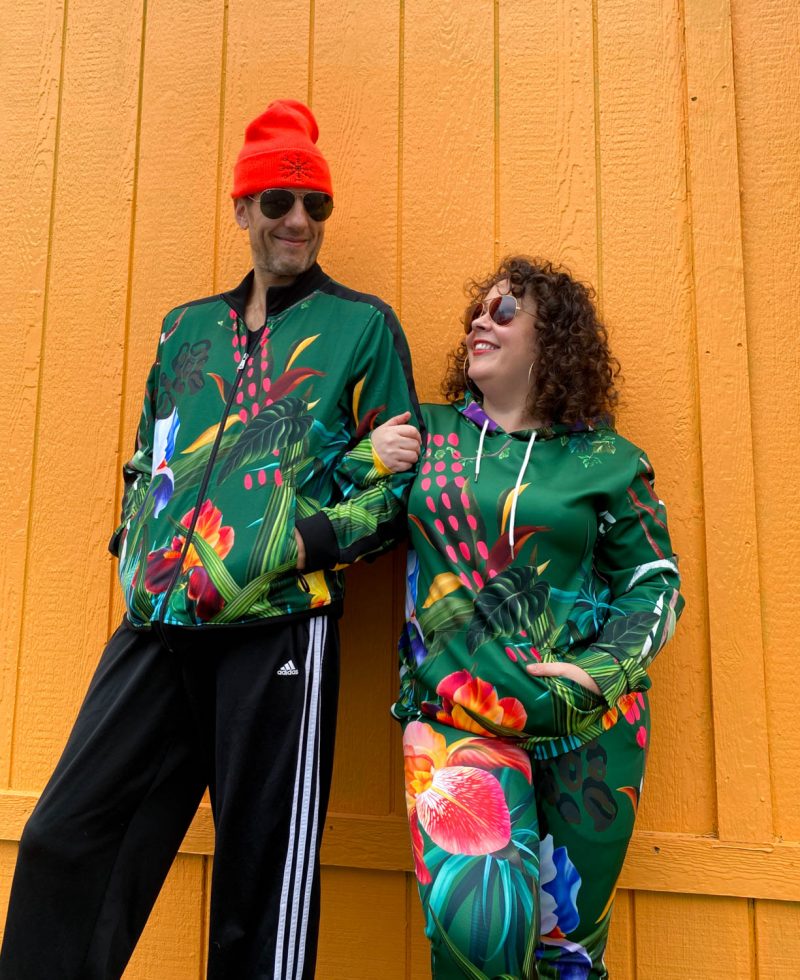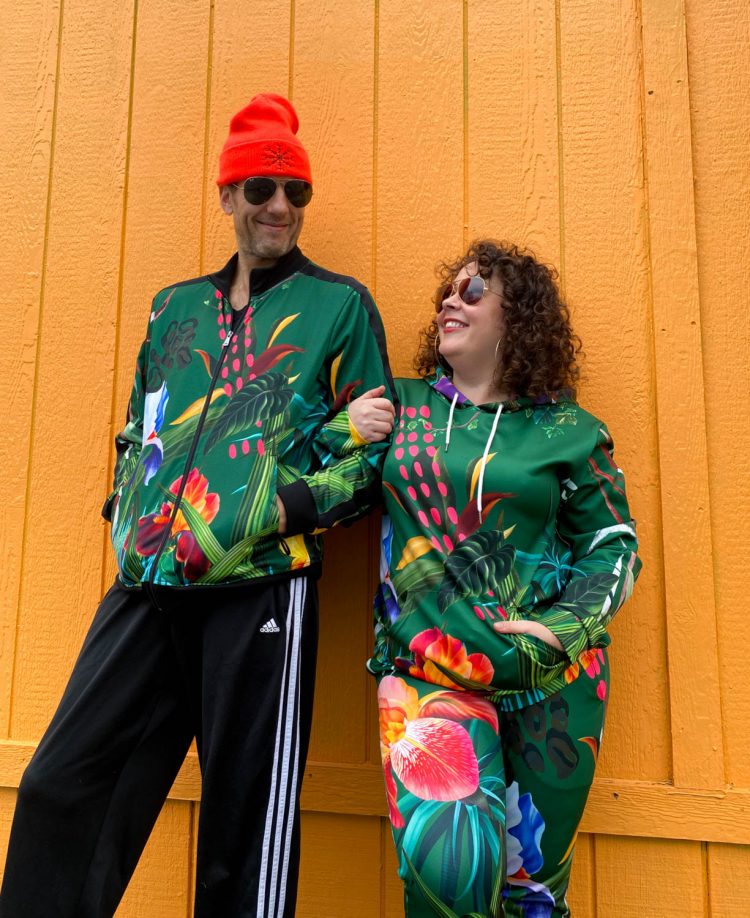 Have you tried Dressed in Joy athleisure? Do you have another small business athleisure brand that you love?