This article may contain affiliate links; if you click on a shopping link and make a purchase I may receive a commission. As an Amazon Associate, I earn from qualifying purchases.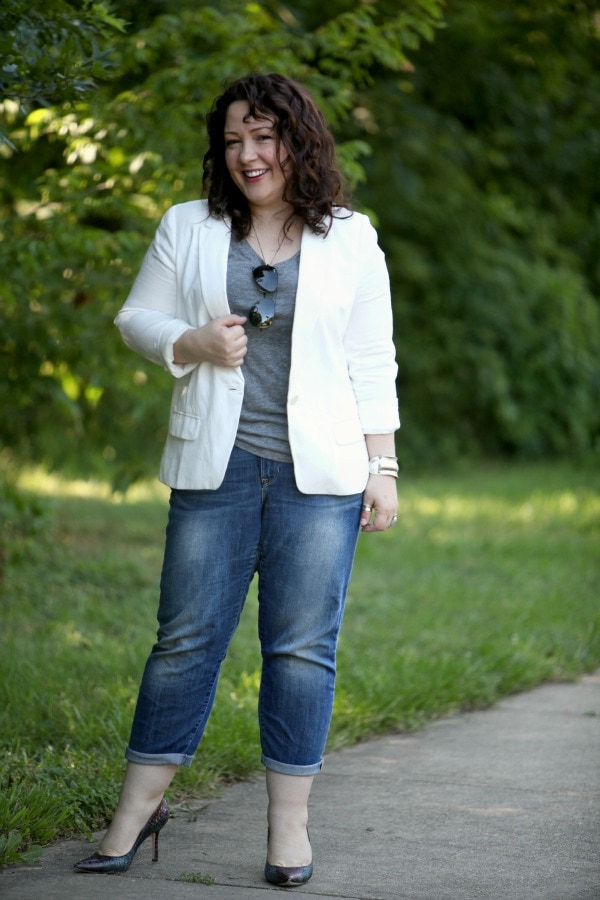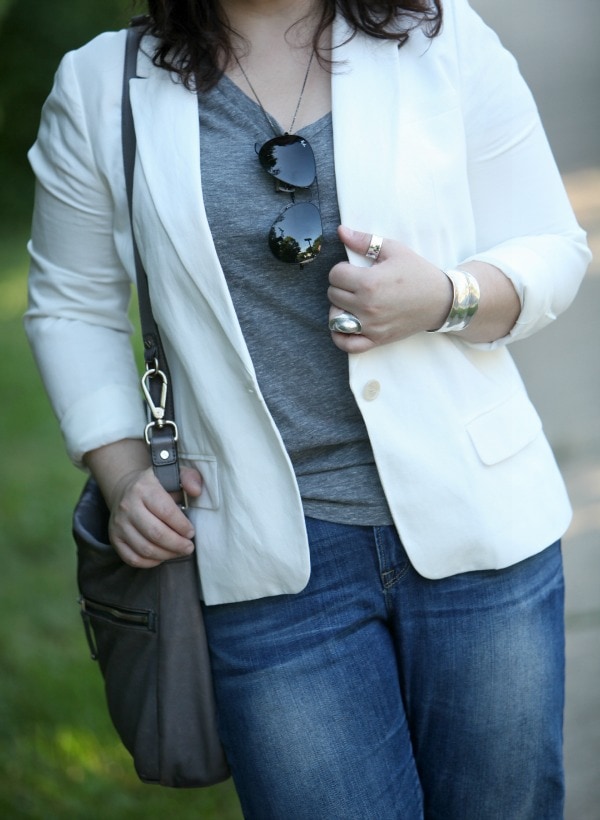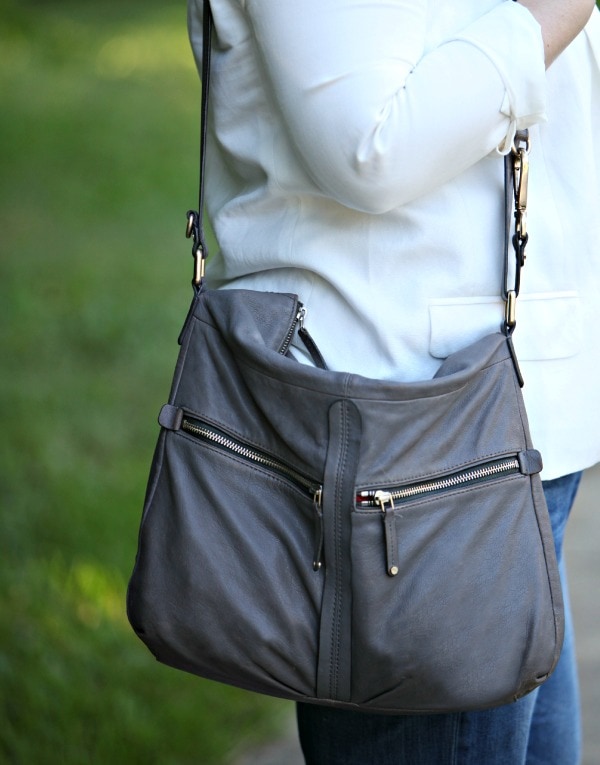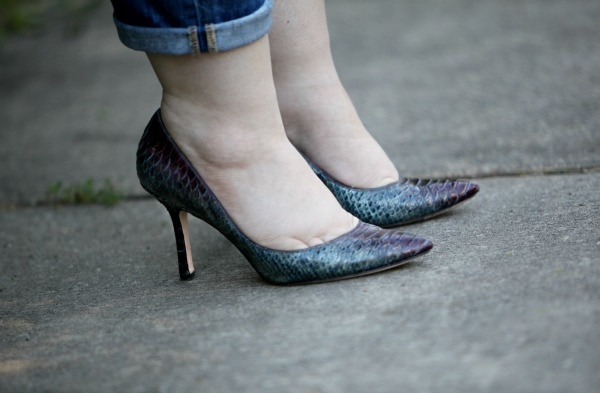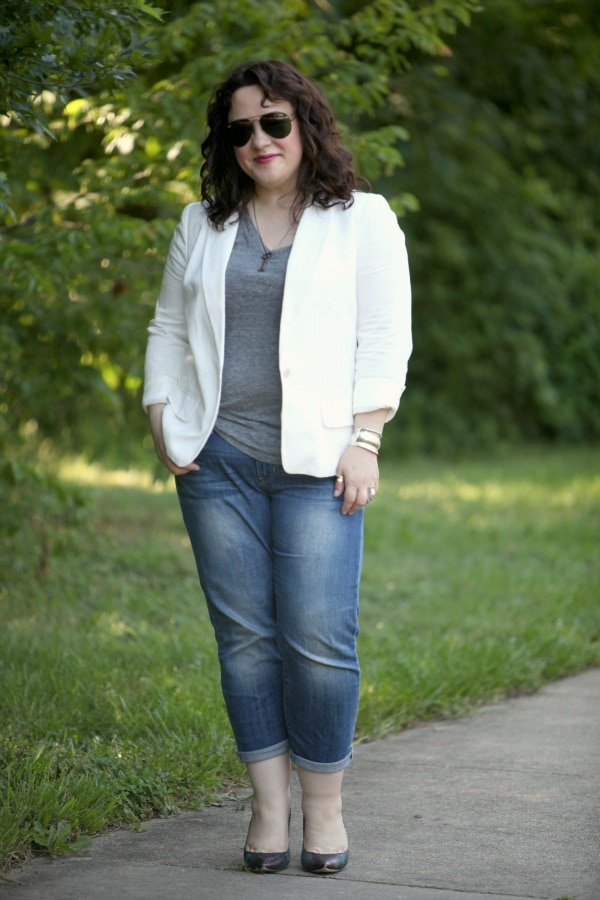 When the weather is warm enough for the windows to be open but too warm to futz around too much with getting dressed (hate it when I shower and then get sweaty trying to get ready), I gravitate towards effortless pieces, pieces that work without much thought. A standard uniform of mine is a blazer, one of these Old Navy tees, jeans and statement shoes. The shoes keep it from looking too shlubby. And though the heat and humidity makes it less fun to get ready in the morning, it does make for some really fabulous curls and hair days!
And a little thing about sunglasses.  I recommend to everyone that if you love a certain style of sunglasses, look on eBay before you pay full price.   I have a big head and the only Ray-Bans that look good on me are the 62mm style.  I bought my first pair full price, but after that I have been looking on eBay and found the ones I am wearing and another pair with dark green lenses.  People often receive sunglasses as gifts or have too many pairs and want to sell after a few wears, I have found many sellers who only want this season's styles and sell accessories each season to have money for the new looks.  Heck, that's likely what happened with this bag, which I got in near-mint condition for a song on eBay – one person's shopping regret is another's daily favorite accessory!
Follow Me | Twitter | Facebook | Instagram