This article may contain affiliate links; if you click on a shopping link and make a purchase I may receive a commission. As an Amazon Associate, I earn from qualifying purchases. 
I didn't take pictures this morning. Just didn't feel like it.
We are starting yoga classes on Mondays in one of our conference rooms at lunch and I have offered to help with setup and takedown. Today we did a dry run and if I am going to be lugging around big honking tables, I wasn't going to wear purty clothes.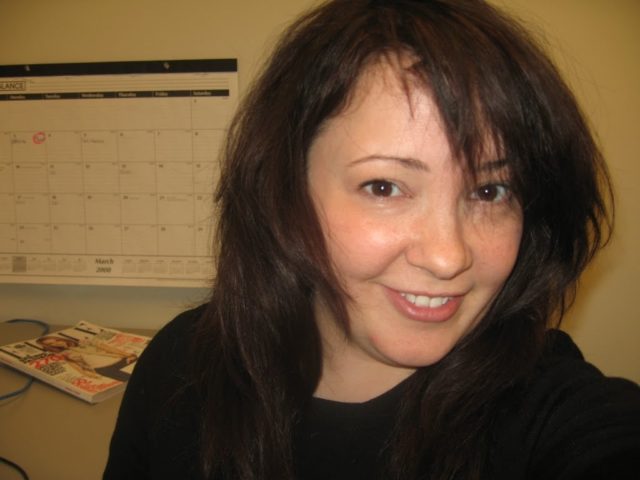 So I am wearing a black merino crewneck sweater from Banana Republic, Gap Curvy Bootcut jeans, my black lowrise Chucks, and my silver cuff.
Hair was washed, conditioned, a bit of Jonathan Silky Dirt and dried super quickly with a paddle brush.
Makeup is philosophy The Supernatural in Beige, Cargo Matte BeachBlush in Tenerife, Cover Girl Lash Blast mascara and a bit of lip balm. This picture was taken just now… 10 hours after getting ready, after dashing around town and the two floors of our office. You can see my Elle in the background!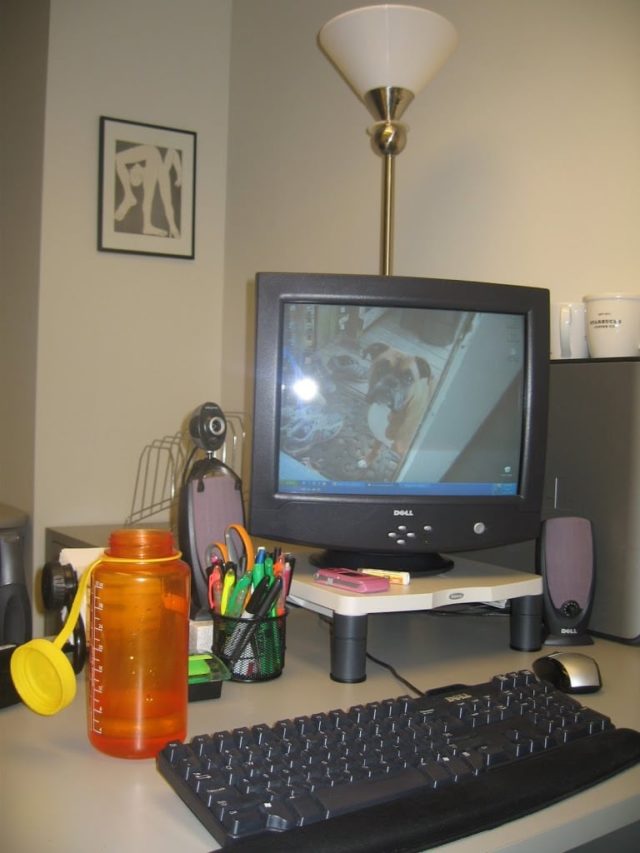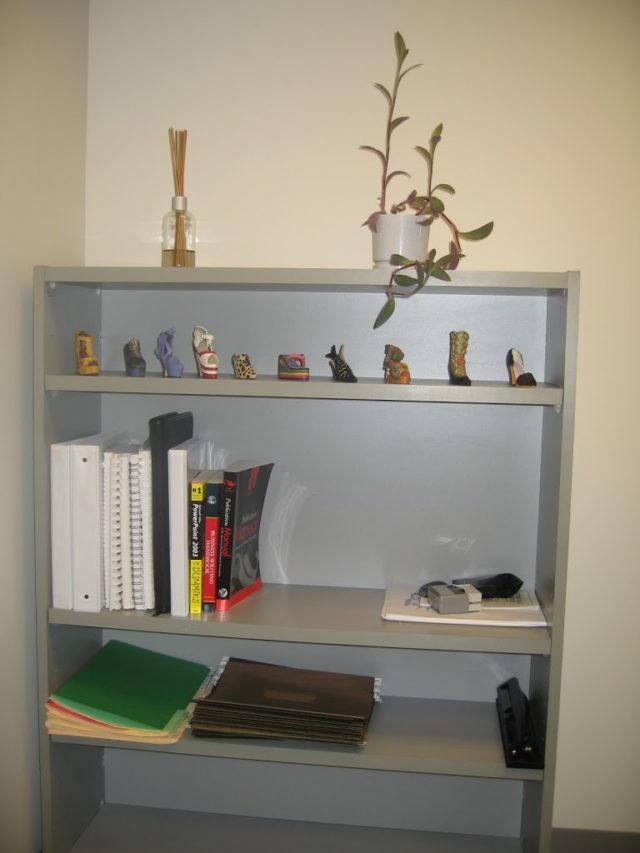 Since I don't have any pictures, I thought I would give you a glimpse into what I look at every day. This is my view, my ancient computer, my Nalgene, my wallpaper of my baby Ruckie.
Here's my bookcase with the plant that Katie gave me at my old job – it got a bit banged up and almost died on the trip on the Metro to get here, but it's thriving once again! And there's my shoe collection that my sister gave me. She worked at a store during college that sold there and she would give them to me one at a time as gifts.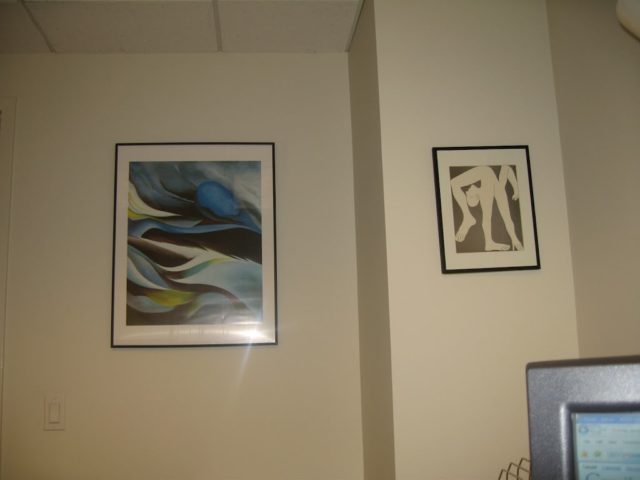 Here's the art I look at. Nothing exciting on the wall behind me because I can't see it, but people say my room looks sterile. Well if you sit where I am you can see Picasso and Georgia O'Keeffe! Actually I just haven't found anything else that I really like just yet. Didn't have art up at the last job (other than my little Picasso Acrobat). And really, it has only been four months, I want to take it slow and surround myself with stuff I really care about. Just buying that O'Keeffe and the frame was a big deal – will I stay here long enough to enjoy it? Should I splurge for proper matting and frame (obviously decided not to)? Which O'Keeffe can I get that will be blue, soothing but not look like a big vagina on my wall? (O'Keeffe is by far my favorite artist and person since I can remember. I find her flowers gorgeous but didn't want to offend any new coworkers. Here longer, I may put a different print up.)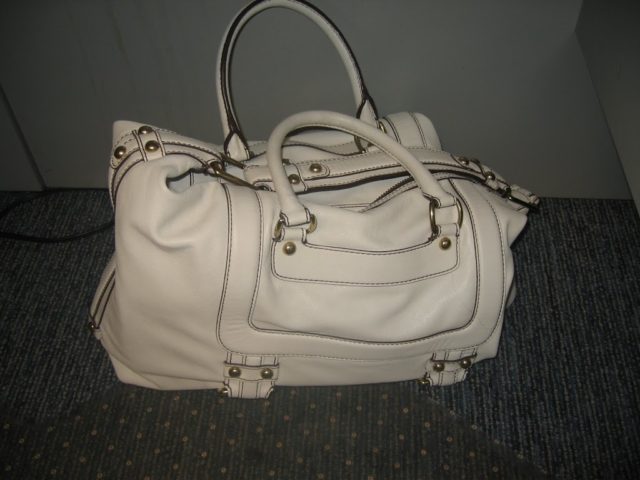 And finally, here is my other baby, my new purse from Banana Republic by way of eBay, sitting under my desk. Isn't it too cute? Can't you just hear it saying, "Allie, stop blogging already! The day is over and it's FRIIIIDAYYYY! Let's go shopping!"
Not going shopping, but AM going home. If the hubby gets home in time, I have a birthday party in Baltimore tonight. Tomorrow is a bridal shower and Sunday is brunch at my Mommy's house! Hope you all have a lovely weekend!