This article may contain affiliate links; if you click on a shopping link and make a purchase I may receive a commission. As an Amazon Associate, I earn from qualifying purchases.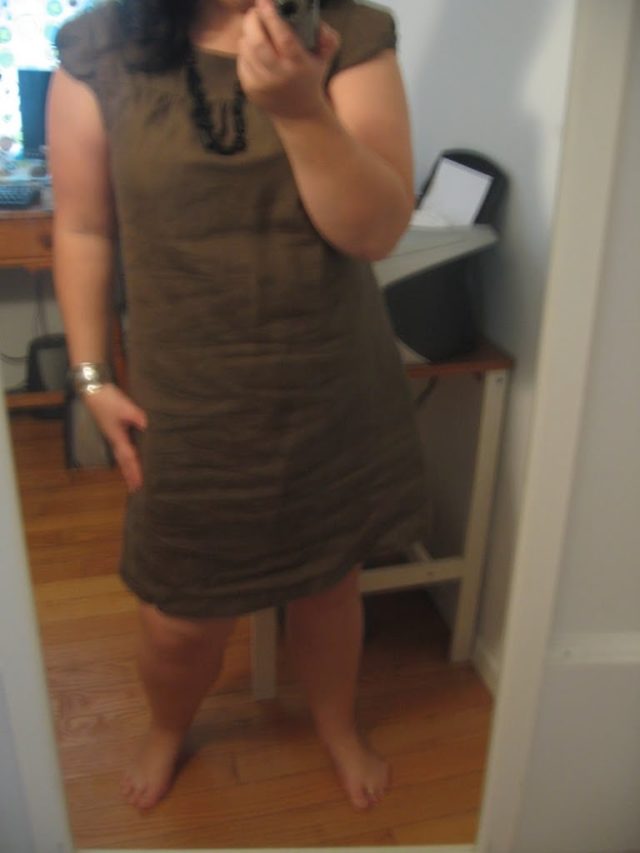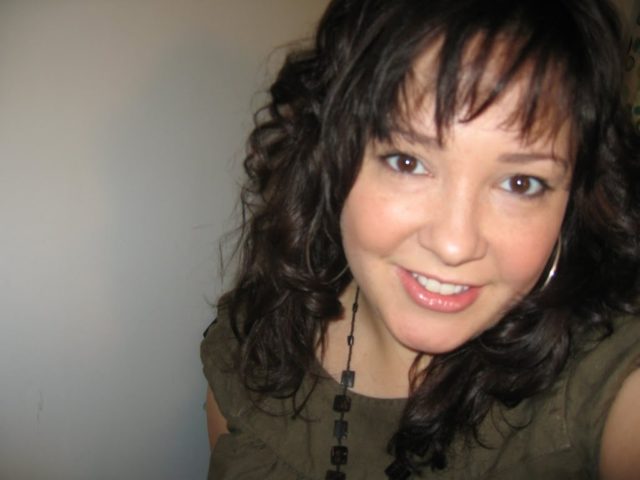 Saturday I went to yoga as usual (black ProSpirit yoga pants, blue American Apparel tee), then picked up my sister from the Metro and headed to the Maryland Renaissance Festival. Huzzah!
The day was hot and humid and I know the Ren Fest is a place where you walk a lot, get sweaty, accidentally spill cider down your front (oh, maybe that is just me the klutz) so I wanted to dress comfortably. Olive linen shift from Old Navy (with bike shorts underneath for comfort and decorum when sitting on the ground), black Reef "Sandy" flops, silver hoops and cuff, black coral necklace from Mexico.
Hair was washed Friday night and let air dry with just a bit of Jonathan Silky Dirt. After yoga, I straightened the bangs with my curling iron and twirled it around any frizzy parts, then twirled hair around my fingers after covering them with a small amount of Jonathan Dirt.
Makeup is L'Oreal True match concealer in W4-5, Benefit's That Gal on cheeks, Cargo Matte BeachBlush in Tenerife, Imju Fiberwig mascara, a bit of black pencil around the eyes from Body Shop, on lips is Revlon Super Lustrous Lip Gloss in Glossy Rose. no foundation – it would have melted right off. Took my MAC Blot Powder and gloss for any touchups.
Good thing, for after the Ren Fest, we went to a Mexican restaurant and bar in Annapolis for some margaritas (water with lime for me as that I was the DD) and I again had their deep fried avocado. They replace the pit with refried beans and a bit of cheese and serve it on a bed of shredded lettuce and spiced rice. Sooooo good!
Sunday, I forgot to take pictures but it was a familiar outfit. Black tee shirt dress from Jones New York Sport, same black flops from Reef, same silver cuff, hoops and black coral necklace.
Hair was washed the night before and let air dry with some Jonathan Dirt… actually come to think of it, hair and makeup were exactly the same as Saturday.
We visited some customers of my husband's to drop off the CDs of pictures from their wedding and to see how they were doing (poor wife tore her ACL and did some other damage to her knee), visited good friends who live in the same neck of the woods, then took my mom to lunch at our favorite Greek diner.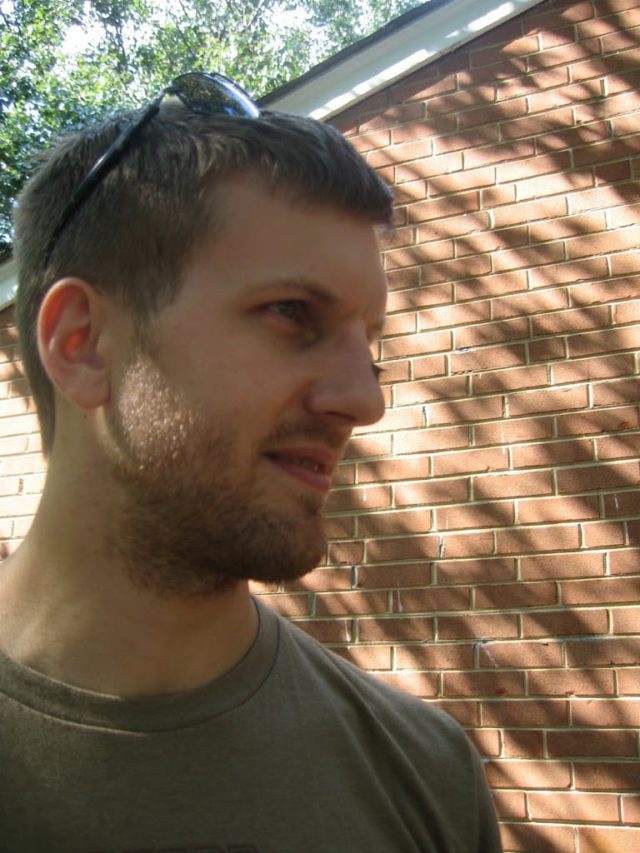 And no pic of moi, but here is my husband pretending to be a rhinoceros with a rose thorn on his nose. So classy and adult… but I thought it was cute.