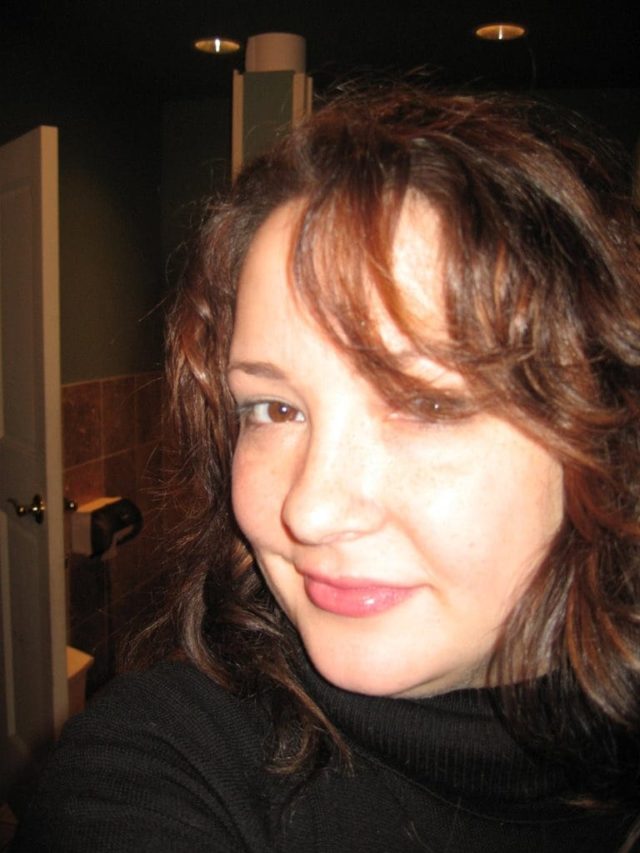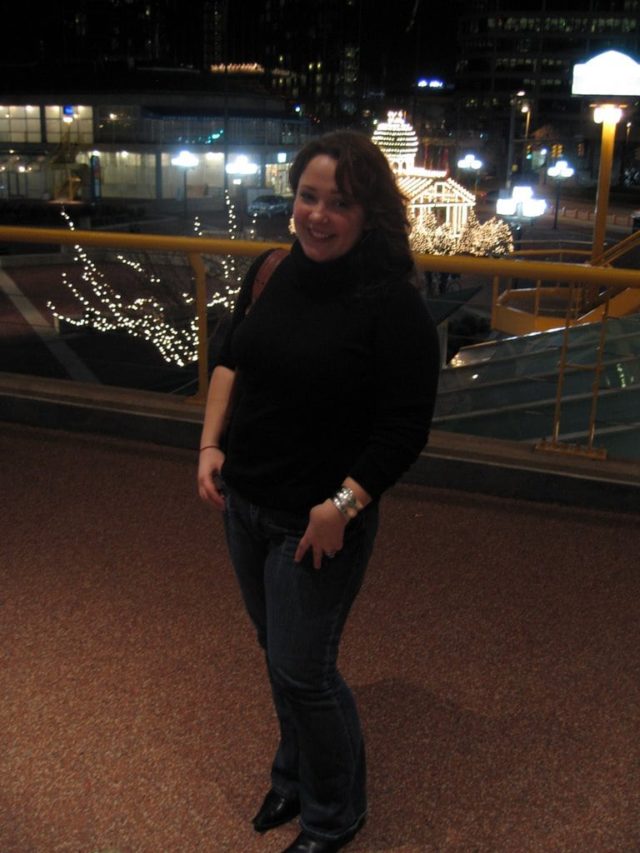 Went to dinner and then out for drinks with my husband and his cousin who recently moved here from the South.
Black merino turtleneck from Ann Taylor, same jeans and boots from the day prior, a bit of BioSilk applied to the hair to de-frizz, my Revlon LipGlide Sheer in Sheer Raspberry reapplied. No time for any other modifications.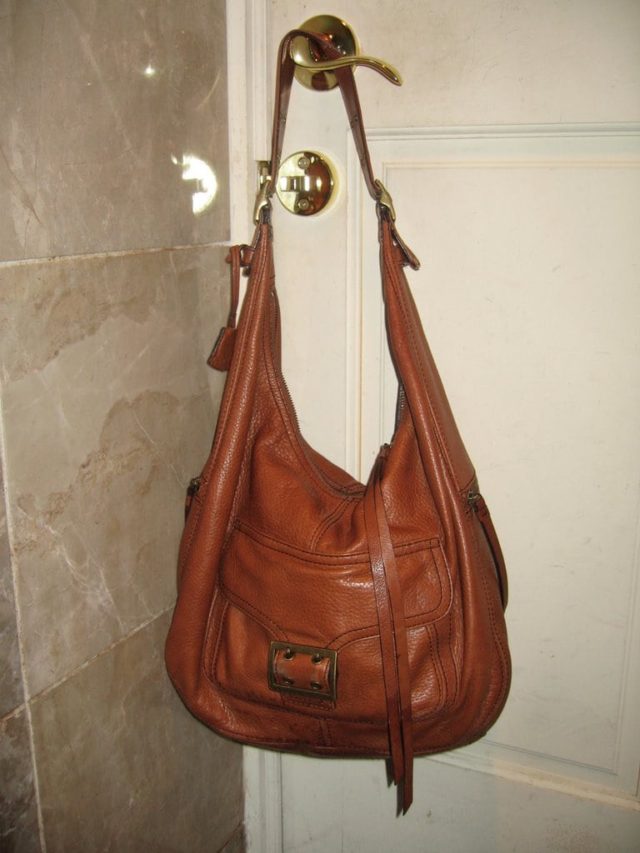 I decided to add a picture of the bag I bought this year as my daily purse. It's from Banana Republic, I got a good deal on it via eBay and well, it looked so lovely hanging off the doorknob of the bar bathroom stall, I just had to snap it!