This article may contain affiliate links; if you click on a shopping link and make a purchase I may receive a commission. As an Amazon Associate, I earn from qualifying purchases.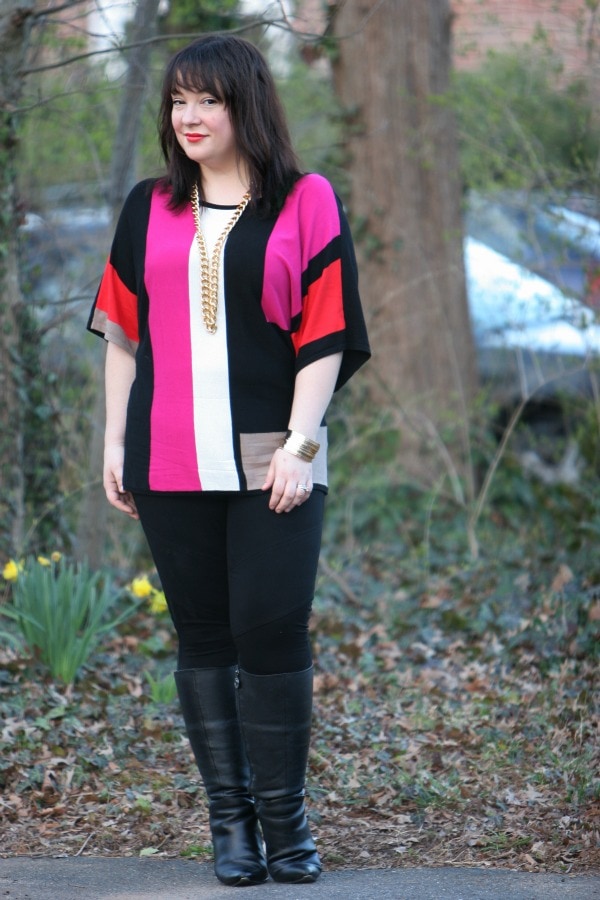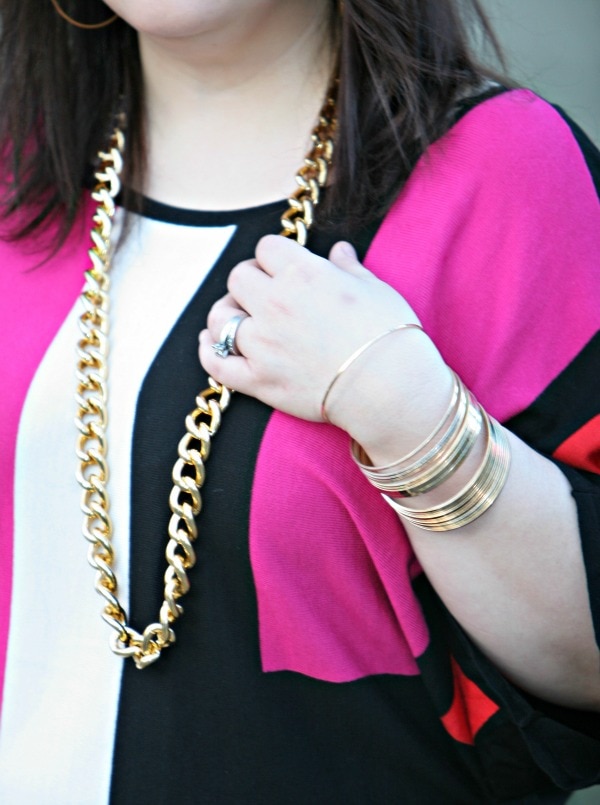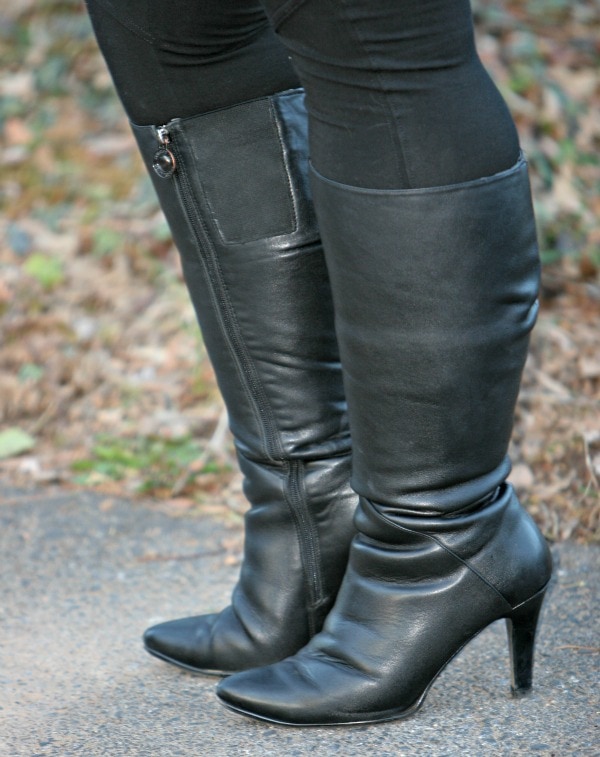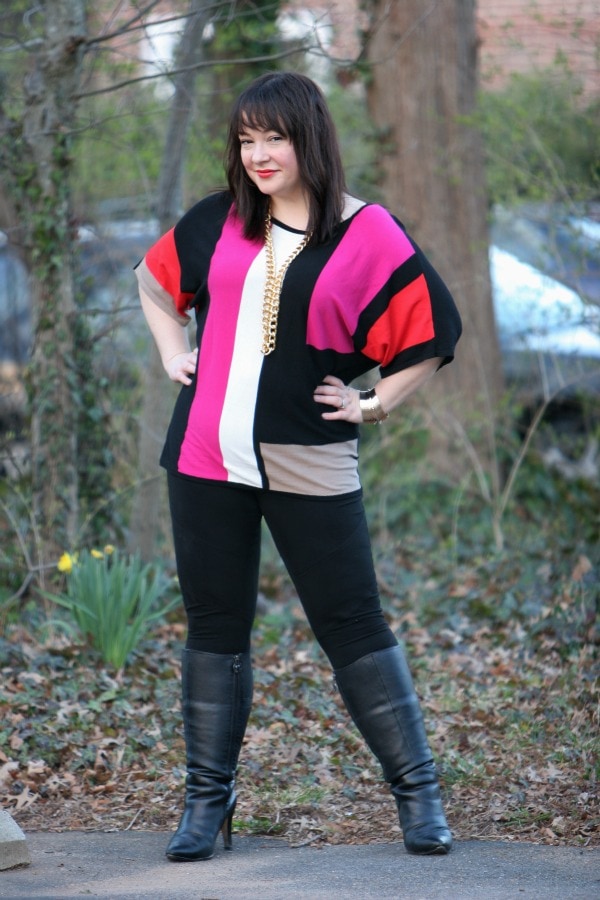 Some days don't you just wish you could go to work in your pajamas? I can't believe it, but I'm adopting a trend I wore back in high school – tunic sweaters with leggings. I know, leggings aren't pants, but this top is long enough to justify it, and loose enough that it would just look dumpy with regular trousers. Thanks goodness for Gwynnie Bee, my latest box arrived when I was past due for laundry day. I love the bright colors, the fun shape, and yes, that this top is as comfy as pajamas!  As a reminder, if you're interested in Gwynnie Bee, click this link and mention Wardrobe Oxygen for a trial month!
Still learning how to style this hair. I know it's not drastically different from previous cuts, but I think it's the difference between having your hair cut by any person and being cut by someone who knows your hair, your lifestyle, your personality. This morning my goal was to let the hair be wavy/curly with a bit straighter bangs. It just looked like a frizzy, messy hot mess, as though I just washed and went. So I brought out the flat iron. Since I had product for waves already in it, it created this messy piecey look which I like since I always like to pretend I am a rock star. A mistake gone good, and a new way to style this 'do!
I do get a commission on each person who signs up for Gwynnie Bee and mentions me, but I have chosen to partner with this brand because they totally rock, offer a great service, and honestly care about their customers.
Follow Me on Bloglovin | Twitter | Facebook | Instagram