This article may contain affiliate links; if you click on a shopping link and make a purchase I may receive a commission. As an Amazon Associate, I earn from qualifying purchases. 
Friday we left around 11am for Rehoboth Beach. On the way, I looked a tad rough. I showered and let my hair air dry, with only a bit of Jonathan Silky Dirt applied to it while damp. Wore a black Ramones band tee shirt, the neck and sleeves cut, with my camo cargo Bermuda shorts from Old Navy and my black "Sandy" flops from Reef. No makeup, a few spritzes of Breathe Energy body spray from Bath and Body Works.
When we got to the hotel, we immediately changed into our bathing suits for a couple of hours at the beach. I wore my aquamarine halter one-piece bathing suit from J. Crew that I sported last year, with my navy gauzy coverup, also from last year and from J. Crew. Reef flops, my same berry and teal L. L. Bean Boat & Tote to carry all my beach essentials (like my fluffy huge monogrammed towel from Lands End that my sister got me for Christmas).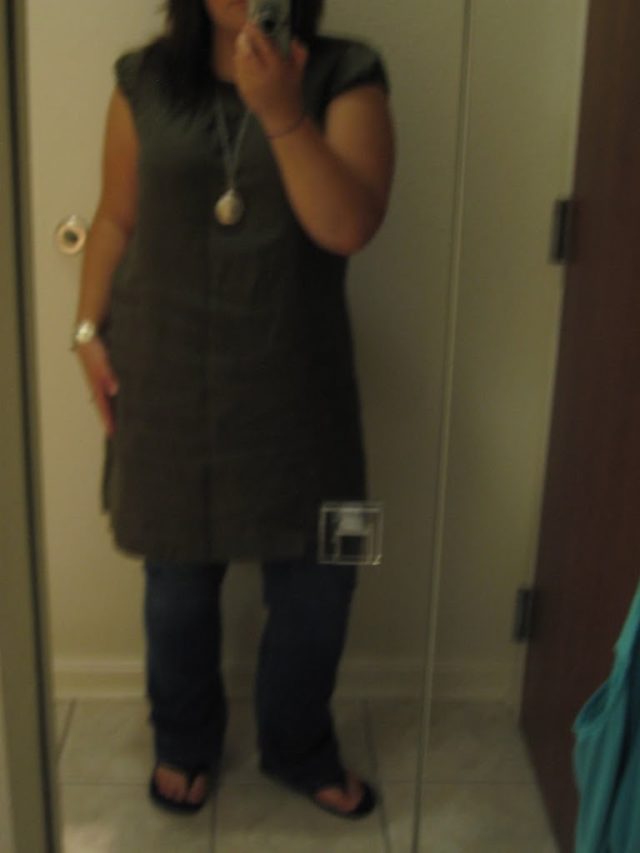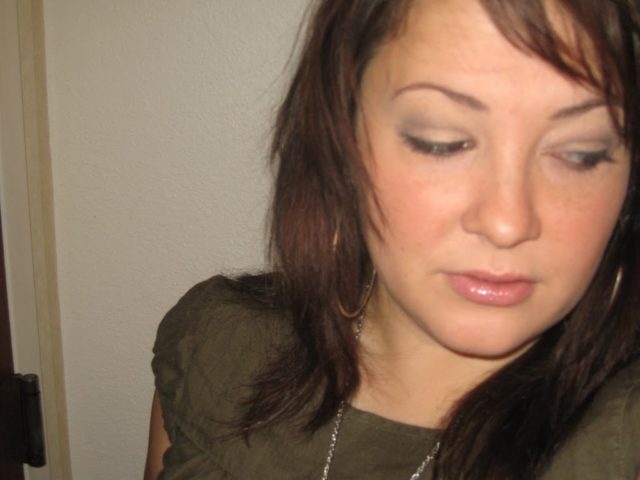 That evening we went to Taste for dinner and drinks, and then the Purple Parrot for karaoke (sang "Heartbreak Hotel" with my mom and sister). I washed and conditioned my hair and added the same amount of Jonathan Dirt that I usually apply, and instead of soft curls, I ended up with greasy stringy tendrils. A touch of Shower to Shower on the roots didn't help matters so I used my sister's straightening iron to the whole head for more of a rocker look.
To compliment my hair, I made my eyes a bit more dramatic. Pop Beauty's shadow et for brown eyes – the khaki and the light green mixed together over the whole lid, The Body Shop's eye color in Slate in the crease and along the lash lines, the black from Pop Beauty set along the top lash line (applied with a wet slant brush), Body Shop Eye Definer in black on both lash lines, two coats of Max Factor Lash Perfection in black. Smashbox Photo Finish Foundation Primer, L'Oreal true Match concealer in W4-5, Cargo Matte BeachBlush in Tenerife, Revlon Super Lustrous Lip gloss in Pink Afterglow and several spritzes of Breathe Energy Body Spray from bath and Body Works.
Outfit was an accident. I was trying different outfits and still had on my Joe's Jeans in "Provacateur" jeans from one look when putting on my olive shift from Old Navy and caught a glimpse in the mirror and actually liked the two together. Added large silver hoops from The Icing, my silver cuff and a silver pocketwatch pendant from Ann Taylor Loft. On feet were my 'Sandy" flops from Reef – the only shoes I brought on the trip.
Saturday was gorgeous but very windy. We headed to the beach early and stayed until 5pm. Same bathing suit from J. Crew, but this time I wore my Ramones tee and my distressed denim skirt from Old Navy with it. I knew we would be going to a cafe for lunch and wanted to be a bit more covered when walking around town.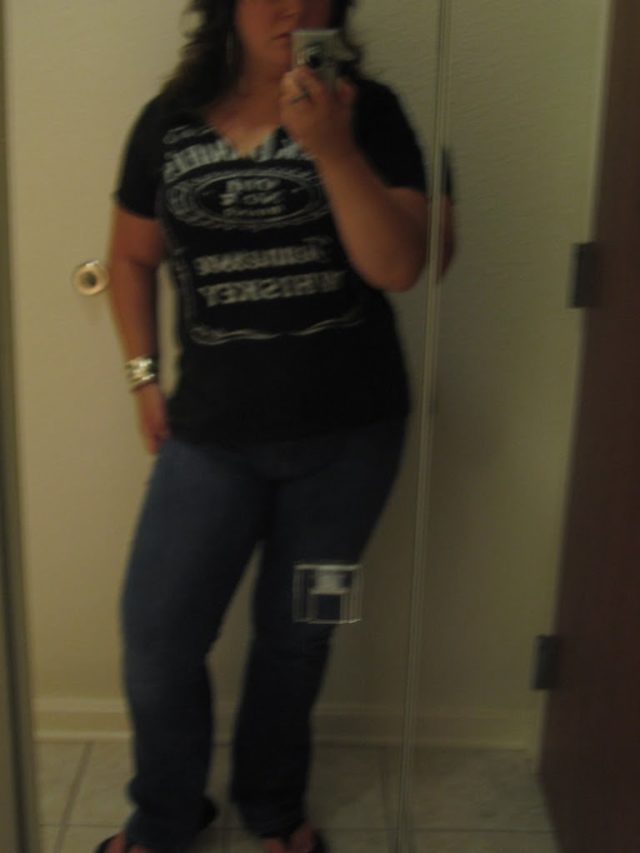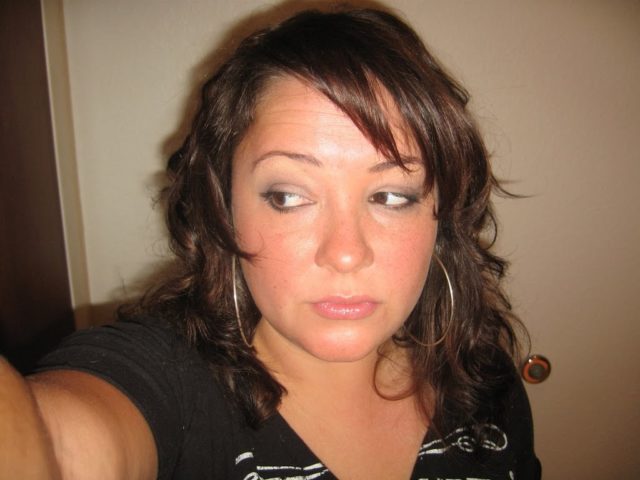 That evening, we went to a restaurant whose name I have forgotten for a drink, then Fins for dinner. After a long day on the beach, we hit a few shops opened late on our way back from the restaurant but were back to our hotel room by 11pm.
My plan was to wear a skirt, but that day I took a long walk from Rehoboth to Dewey and back and spent much time roaming around the surf and ended up with a tad bit chafed and sunburned so had no desire to be gussied up. Black Jack Daniels tee shirt, neck and sleeves cut, same jeans as the night before, same flops and jewelery.
This time with the hair, I washed and conditioned it, let it air dry during my nap. Ended up a bit of a soft child-like frizz, so I added Jonathan Silky Dirt while dry, and hit large sections with the curling iron, some pieces I curled, some I straightened and flipped at the ends. A bit of Brilliant Brunette Satin Shine to the bangs and top of head to curb any leftover frizz.
Makeup exactly the same as the night before, but a bit heavier of a hand for the eye products. Everything looks more concentrated on darker skin (I wore a minimum of SPF 15 all weekend, starting with SPF 30. I just get color quickly).
Sunday, we had breakfast at the hotel, and then went walking the town checking out all the shops. I wore my teal cotton babydoll top from Old Navy and again the Joe's Jeans and flops. Seaglass and silver wire necklace. Hair was second day, blown out straight (though the sea air gave it flippy layers that was cute), makeup was minimal. The weather was cool and occasional drizzle. I didn't find too much – a gold chain necklace, a faux Tiger Eye necklace and matching earrings, a new pair of sterling silver hoops and two adorable printed dish towels. We then hit the nearby outlets for a short minute where my sister got a Coach leather purse 50% off, then we headed home.