This article may contain affiliate links; if you click on a shopping link and make a purchase I may receive a commission. As an Amazon Associate, I earn from qualifying purchases.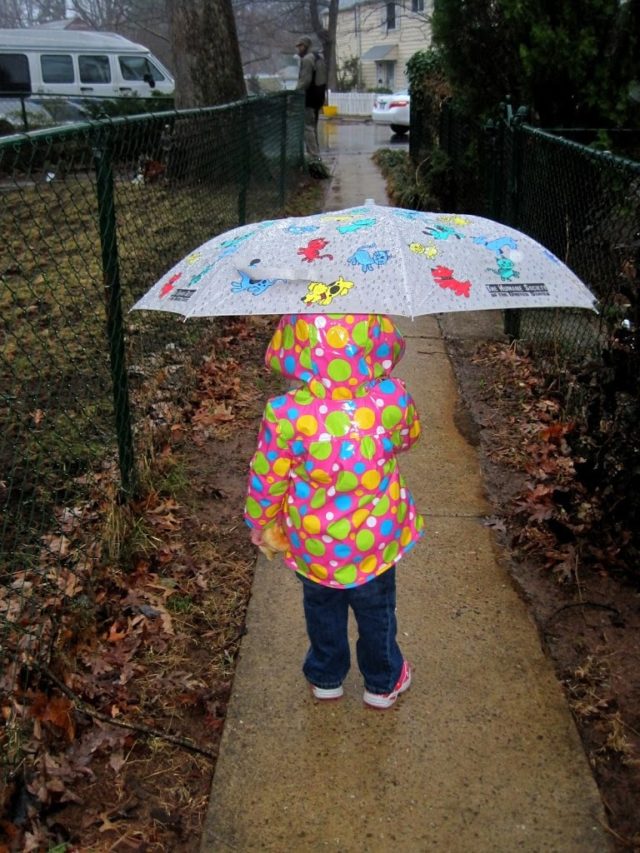 It was a very gray and rainy morning today in the Nation's Capital. Doesn't help that I have been battling a migraine AND we had a pwoer failure this morning. Hair air dried into some strange waves, makeup applied by candlelight, and it's Casual Friday so I am rocking my dark NYDJ jeans, DUO boots, an ivory and black striped tee and taupe chunky sweater jacket from Ann Taylor. You don't need to see a picture of this mess, so instead you can see Emerson leading the march to the car this morning to take me to the Metro. Can you believe how big she's getting? Those are 2T jeans – two weeks ago we had to cuff them so she didn't trip over them!
The sun has been working very hard on shining this afternoon, which has improved my spirits! Lots of events on the books for this weekend, have yet to decide which ones to enjoy! What are your plans this weekend?
Follow Me | Twitter | Facebook