This article may contain affiliate links; if you click on a shopping link and make a purchase I may receive a commission. As an Amazon Associate, I earn from qualifying purchases.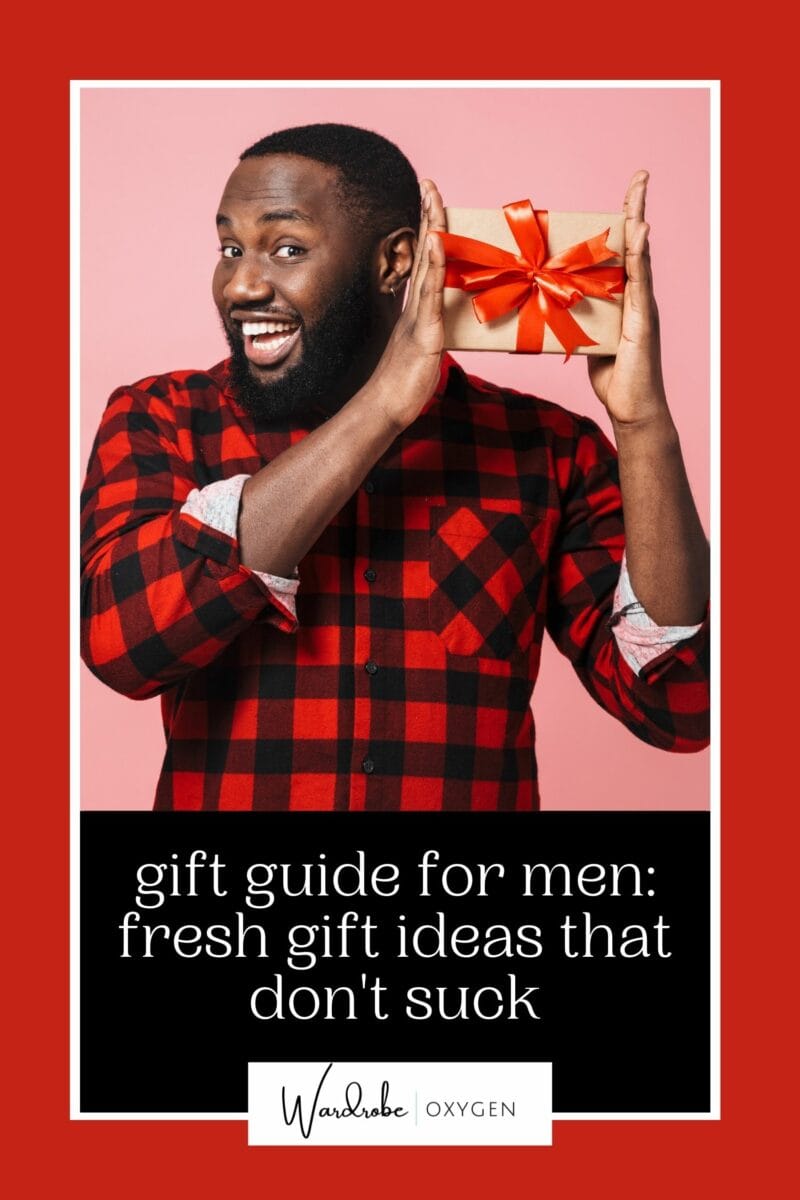 I love making gift guides. It's like being a personal shopper for you, where I can share all the cool things I've come across on the internet. I know it can be hard to shop for the grown man in your life, he often owns everything he thinks he needs. I think this gift guide has plenty of gifts for men that don't suck.
So many gift guides for men include the same things: whisky stones, ties, and some sports memorabilia. Well I don't include ANY of these items, yet I have a variety of gifts in a range of price points that are sure to please, whether it's your husband, boyfriend, son, relative, friend, or even yourself!
Not only did I search the internet for unique gifts for men I also asked a few guys in my life for their honest thoughts. They nixed a few, and suggested some I hadn't known about! I hope you like it, and if you have any ideas for gifts for men that don't suck, please share them in the comments!
Gifts for Men That Don't Suck: 30+ Fresh Ideas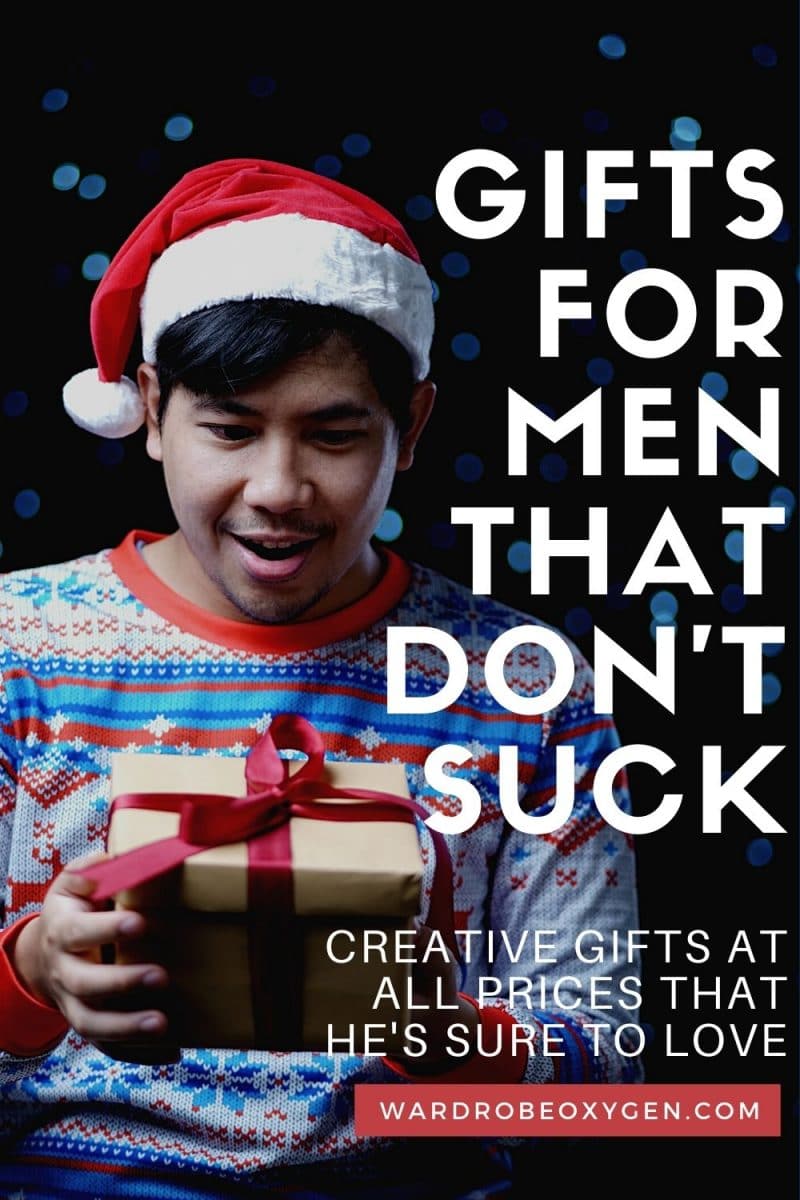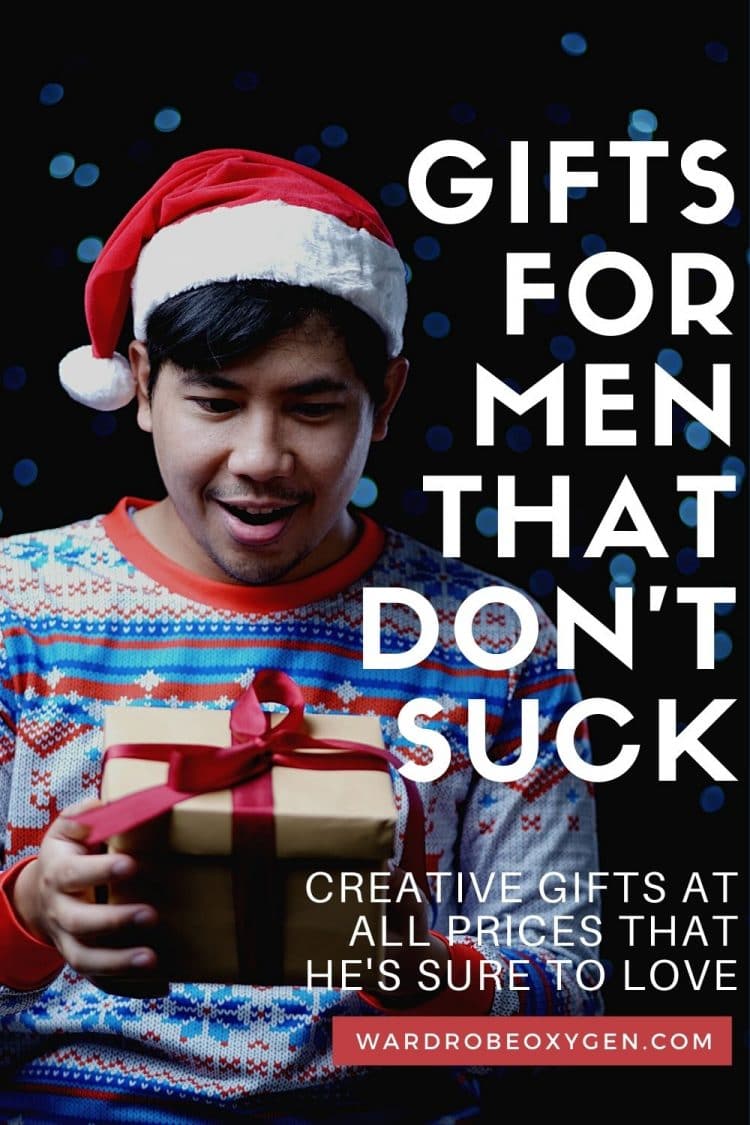 Do you have any tried and true gifts for men that don't suck that aren't on this list? Please share them in the comments! And know that there are comments from previous years. Instead of creating a new gift guide each year, I update the old one with new products, new versions, and items I've bought for guys that have gotten rave reviews. Who knows, your recommendation may pop up in this gift guide next year!