This article may contain affiliate links; if you click on a shopping link and make a purchase I may receive a commission. As an Amazon Associate, I earn from qualifying purchases. 
When I mentioned I was going to have gift guides this season, a couple of you reached out in comments, social media, and email and said you desired a gift guide for tweens. Not a kid and not yet a teen, this is a hard age to shop for. I figured no better than to ask a tween that I know! Take it away, Marley!
By Marley Vollmerhausen
Hello! My name is Marley Vollmerhausen, I'm a middle schooler. Alison asked me to tell you what is popular among kids my age! I do know a little something about what kids my age really like and what is popular nowadays so this guide is to help you figure out what your loved one may like.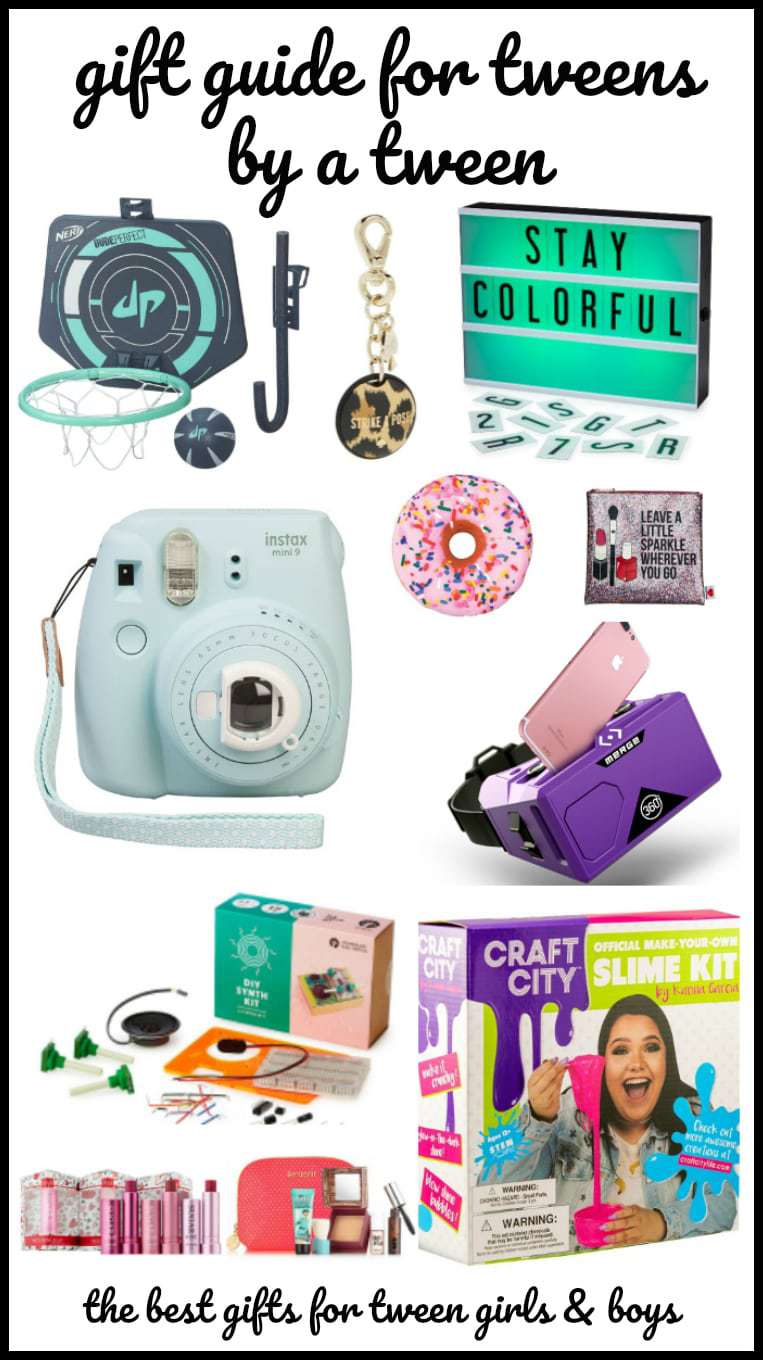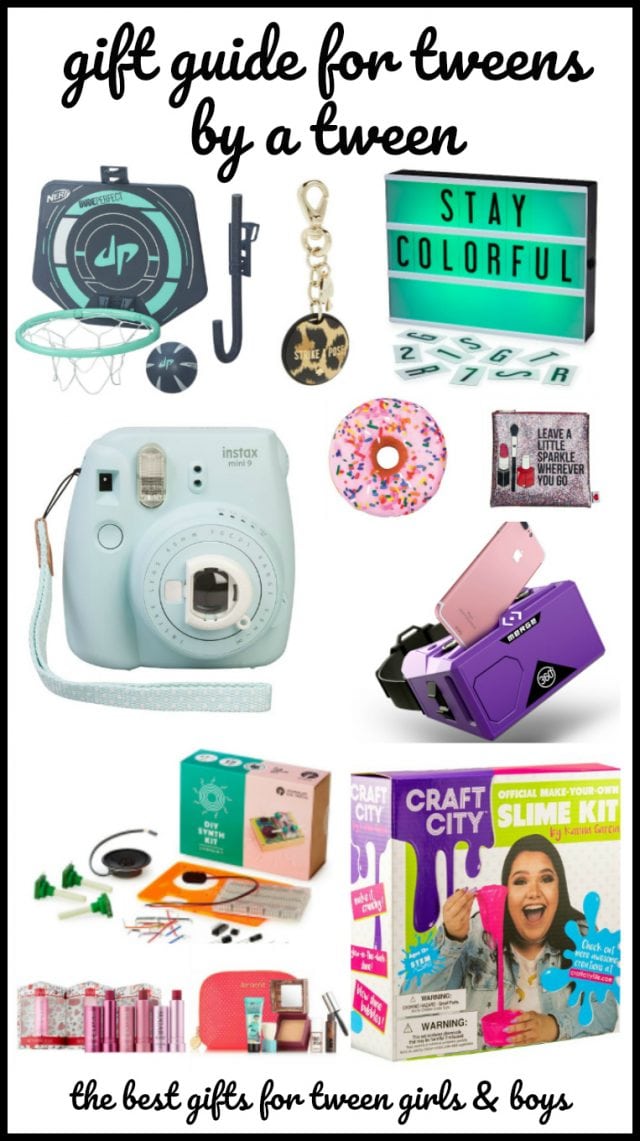 Gift Guide for Tweens
Slime
Kids my age love slime and even make their own! It's a great way to relieve stress which can happen a lot with middle school students over grades, big tests, high school applications, or even regular school drama. And I think it is a lot of fun to play with! Some of my friends make their own and even I do sometimes, so even the ingredients for slime would be a great present because there are lots of different varieties of slimes to choose from so you can get lots of different ingredients and make it one big fun present! Also, it makes a great DIY project!
Alison's input: My eight-year-old is also super into making slime and I think little jars of slime were more popular than candy when received during trick or treating! When it's a rainy day there's a good chance we'll be whipping out our slime-making supplies. 
PopSockets
What is a PopSocket? PopSockets stick on the back of your phone and help you hold your phone so it won't fall and break so it decreases the number of damaged phones. Also, they help your phone to stand up when watching TV, videos, etc. They have great adhesion and don't easily come off of your phone but when you do take it off your phone will be completely intact!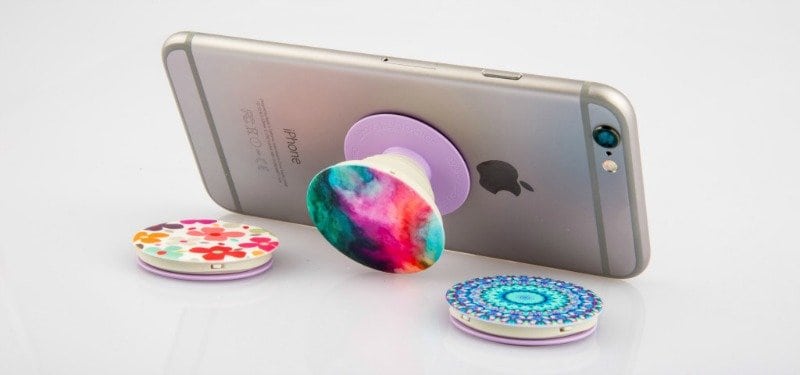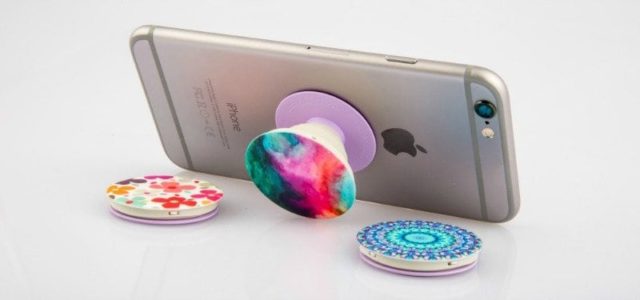 Alison's input: PopSockets are also great for teens, college kids, and even adults. Go through Instagram and you'll see many are using pop sockets for their selfies. What's great about a pop socket is you don't need to know what size or type of phone the gift recipient has. And like Marley mentioned, they won't damage a phone or case.
Earbuds
Do you love music? I sure do. I think it's a great way to calm down and concentrate without people screaming into your ear in class. Lately, I'm not seeing the regular earbuds that come with a phone, I see kids showing off their new wireless earbuds while they stick their phone into their backpack. Or even tie-dyed or specialty colored earbuds! Who knew there could be so many varieties.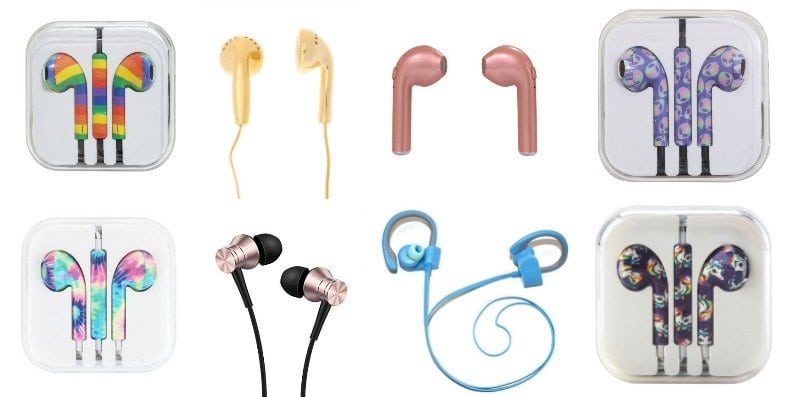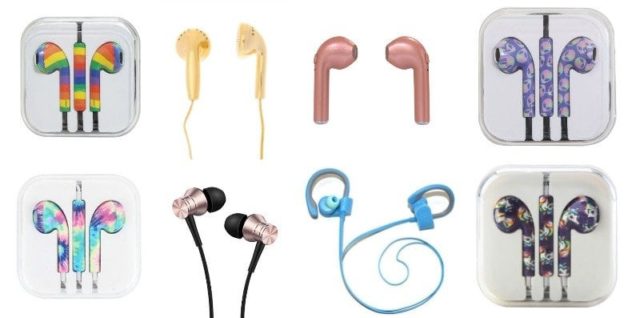 Alison's input: Gamers and younger kids are into the over the ear headphones (I know Emerson wants a pair with cat ears attached), while those who are more into their phones and music while on the go prefer earbuds. iPhones come with a gadget to make any sort of earbuds work with their phones, but wireless Bluetooth earbuds are considered "cooler" because there is no cord.
Squishies and Scented Pillows
One of my favorite things in the world is food. I also love soft squishy pillows and with scented pillows, it's the perfect combination. I've seen my friends give others this gift and I've even given it to a friend before and I can even remember how happy they were when they got it and they hugged them the entire night!
Alison's input: "Squishies" are popular with elementary-school-aged children. It's the top item on Emerson's Christmas list but she says actual squishies are too baby for tweens. They are really big about throw pillows for their room that is in the shape of their favorite food like Marley mentions, and if they're scented it's even cooler.
Kan Jam Illuminate
I'm not much for football and basketball, but my brothers love playing Kan Jam Illuminate, and a lot of times the sun sets even when its still early and they want to go outside and play! This is a great way to still see where the ball is and so that people don't get hit in the head or hurt so they can see where the ball is coming from.
Alison's input: Think Frisbee golf at night. Kan Jam has become a favorite for all ages, but it seems to really be popular with tweens and teens. This is a great gift for a family of four or more to play with together, and can also be a fun thing to bring on a family vacation.
Fujifilm Instax
Last Christmas, my parents got me a camera like this and I love it. It's so fun to use and you can take great pictures with your friends and even write a little something below the picture which I think is so cool! Whats different about this camera as opposed to using a regular camera is you kind of feel like you're in the '80s. Lately, my friends and I have been obsessing over the show Stranger Things which takes place in the '80s and now we're all wishing we lived in the '80s haha!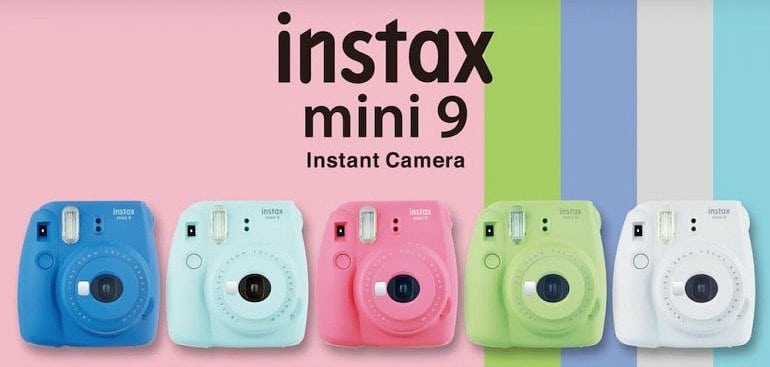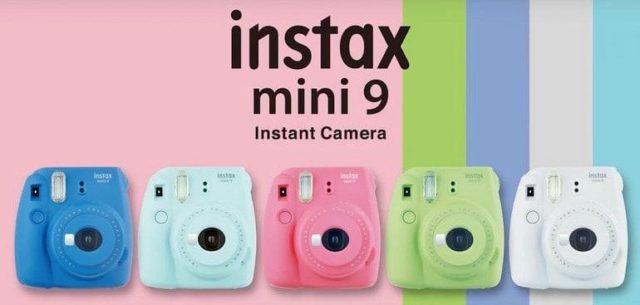 Alison's input: This is hot at almost any age. Available in a variety of colors and a fun social activity, this camera with tiny instant photos is a hit. Emerson has taken over my Instax (review in this blog post) and she has a blast taking photos with her friends and they love having a take-home memento from their party or play date.  If the tween you know has one, they will always want more film, maybe a fun strap, and now they have filters and accessory kits!
Makeup and Beauty Products
I don't wear makeup much but when I play around with my mom's makeup its always so much fun! I just recently went to a makeup store and my mom got me my first lipstick, I was so excited! Lots of girls at my school wear makeup and I think this could be a great gift and bonding experience for mothers and daughters helping their daughter try out makeup!
Alison's input: I love the idea of makeup that isn't REALLY makeup. Fresh has their Sugar lip balms, and a great set of them in a gift box and none of them are darker than a Kool-Ade stain on the lips but they look cool and sophisticated (they are, I love these lip balms and have them myself!). Benefit has a kit called Wink Upon a Star that has a pore-minimizing primer, bronzer, highlighter, and mascara in a cute makeup bag for $30 – nothing too extreme in regard to color or complexity and Benefit's packaging is so cute and witty. Also, a makeup bag is a way for them to get into makeup without actually receiving makeup. They can use it as a pencil case, to hold small items in their backpacks, or to hold toiletries for a sleepover.
VR Goggles
When I first saw the ad for these goggles I was so impressed and I thought it was amazing! I've seen videos of people using them, and it's actually a great way to conquer fears because you can think you're somewhere but you can tell yourself it's not real but at the same time get used to the idea.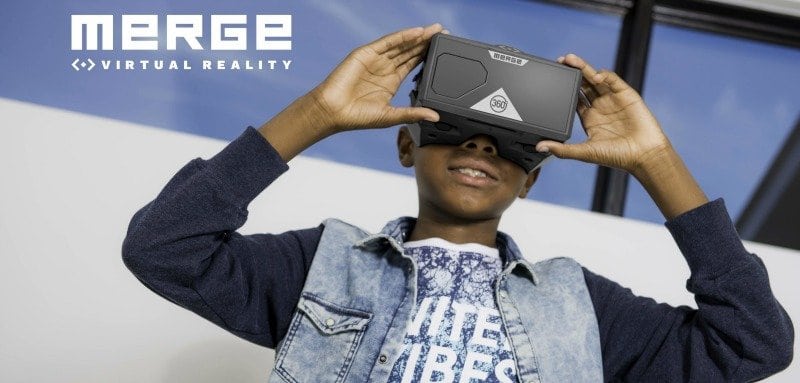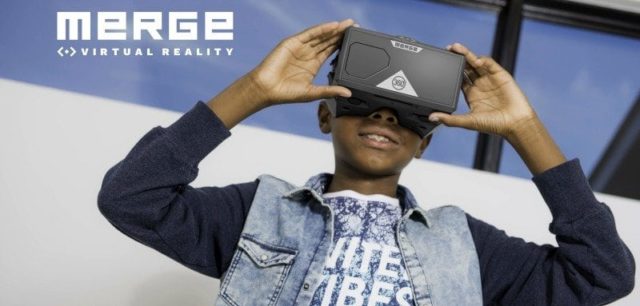 Alison's input: There are several styles of goggles on the market that will turn any smartphone into a virtual reality experience, the one from Merge is highly rated, works with a variety of phones and is under $50.  This likely will be a gift that everyone will want to try out once it's unwrapped.
Amazon Gift Cards
Have you ever just gotten the COMPLETE wrong gift for someone? Or you just can't think of something? Then leave it to them! With an Amazon gift card, you don't have to worry about it. And I can tell you that kids my age do not think that it is a lame gift. They get to choose what they really like on their own.
Alison's input: Remember when an iTunes gift card was the safe bet for teens and grads? Now it's Amazon. Even better than Target or a major department store, Amazon can work for music, videos, books, and most anything else. Kids know Amazon, and it's a way for them to go shopping on their own and feel independent.
I also asked a few parents of tweens for some other ideas and these are what were recommended the most:

Nerf/Dude Perfect
Haven't heard of Dude Perfect? Don't worry, your tween has. Nerf collaborated with these YouTube stars for a series of sports-related toys that look cool and get rave reviews from the under-18 crowd.
Keychains
Looking for a stocking stuffer (or an addition to that Amazon gift card)? Keychains are hot, for keys but also to hang from backpacks. Star Wars, emojis, pineapples, and pom-poms are all hot choices.  This one from Kate Spade looks cool and is also a selfie remote.
Cinema Light Box
A light-up box where you can change the words to say a cute message, your name, or anything you desire. I remember loving cool light-up gadgets when I was this age and it hasn't changed. This one comes with 100 letters, numbers, and characters and the background can change color.
DIY Synth Kit
I found this while putting this post together and thought it was just too cool and a fun project for a music-loving tween.
Thank you, Marley, for your awesome suggestions! Hope this gift guide for tweens helps you find a great gift for that middle schooler in your life!