This article may contain affiliate links; if you click on a shopping link and make a purchase I may receive a commission. As an Amazon Associate, I earn from qualifying purchases.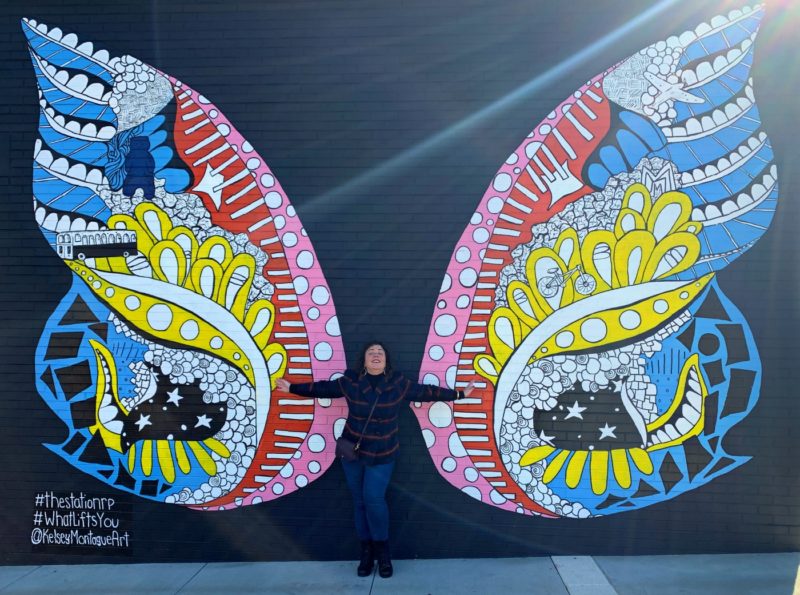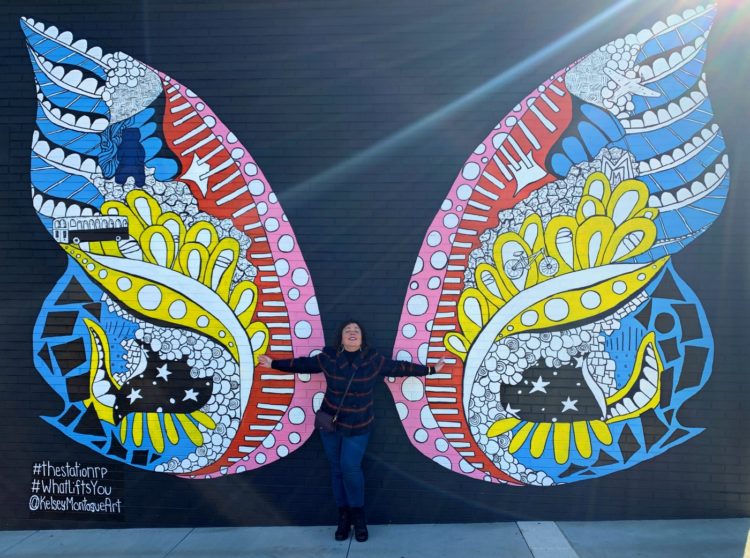 Sometimes you learn lessons that are major a-ha moments that help define your life. I had one at an influencer workshop where the trainer shared that most influencers fall into one of two categories – church and school. A "church" influencer is offering inspiration, a lifestyle. Follow me to be stylish like me, fit like me, successful like me, happy like me. This is what I call "aspirational" bloggers; individuals you aspire to be. A "school" influencer is offering education for you to use as you see fit. Follow me to learn how to build a wardrobe, to get recipes to feed your family, tips on how to decorate your home on a budget, ideas on how to live a more eco-friendly existence. It made me realize, I am more like a school but trying to keep up with the churches. Neither is wrong, they're just different and you can't be successful as one if you're trying to also be the other. This concept felt so… freeing.
It's hard when readers ask my advice on things I am not qualified to teach. For example, I am not a hair expert. I do have curly hair and I will share my experience with the transition to curly hair soon, but I am a young padawan in the ways of the curly tresses. This week I shared on Instagram how my husband changed to a plant-based diet and my daughter and I have joined him about 90% of the time. Several requests for menus and favorite dishes and recipes. Thing is, I don't do major cooking anymore. Once our daughter was born, my husband became the stay at home parent and taught himself how to cook and now loves it. The kitchen belongs to him. He doesn't usually follow recipes, he gets creative, usually it's awesome, sometimes it's not, he rarely repeats. I want to help, but I am not qualified to teach on these subjects.
As recent as last year, I would have tried to be all the things. I would write about going plant-based, I'd offer recipes I either researched or forced out of my husband. I would make a series, try to become a resource and an inspiration. I'd research the heck out of curly hair so I sounded like an expert as I wrote about the topic. I'd share how you can use this product and do this method and have hair like me. But there are true experts already out there in these fields. Me writing about these topics is like when I see some "church" influencers creating capsule wardrobes or offering advice on nutrition. We all succeed and maintain authenticity and trust when we focus on our talents and unique audiences.
If you follow anyone who is a "school" on these topics, do share in the comments. And when I do write about these topics, it will be from a "student" perspective, sharing the teachers that have helped me learn what I know today.
Sale Alert
Biggest deal of the day! Soma has ALL BRAS 3 for $99! This is an AMAZING deal and a great way to try one of my very favorite bra brands and they have FREE SHIPPING AND RETURNS! Shop their bras at this link. Some of my personal favorites are their Stunning Support Balconette, Embraceable Wireless, and their Full Coverage Cooling bra.
Nordstrom has their Fall Sale going on with items up to 40% off through November 17th. While there are some summer pieces on clearance, I think there are lots of great fall and winter items at great prices.
LOFT has 40% off everything with promo code FESTIVE. They have some really great pieces right now. Every item I link to below is available in regular and plus sizes:
Gap has 10% off everything with promo code SHOPSTYLE. I recently got this sweater (you can see me wear it on Instagram) and I love it. Reviews said size up; I went with an XL and am glad I did. I also got my daughter this sweater and it's super cute and the same fit and quality of their Crazy Stripe sweaters from previous years. And for more stripes, I almost got this sweater as well but figured it would be stripe overload. This is also a sweater I am coveting. I am obsessed with this sweatshirt and matching sweatpants!
Lands' End has 50% off your order with promo code PREVIEW50. This is an awesome deal and here are some of my picks to take advantage of with this sale:
J. Crew has 40% off your purchase with promo code FAMILY if you're a member of their rewards program; for everyone else, you get 30% off with promo code FRIENDS. I have regularly shared my favorite J. Crew items in Weekend Reads; right now I am loving this sweatshirt, this velvet jumpsuit that comes in petite and tall, this turtleneck sweater dress, and this classic rollneck sweater that I rocked the heck out of in college and want to get another one!
Colleen Rothschild has extended their Customer Appreciation Sale with 20% off savings site-wide! Spend more than $75 and receive a FREE Full-Size Restorative Hand Cream with your purchase. No promo code needed. I've been using this brand's cleansing balm for about two years and swear by it. Right now I'm also using their Retinol Treatment Complex every other evening and their Extreme Recovery Cream as a day moisturizer when I stay home, and as a night cream along with an oil. I also have been using their Micro-Mineral Resurfacing Scrub once a week with the Micro-Mineral Soothing Toner afterward and it's just what my sad winter skin needs to glow and feel great. The toner I've been using to wipe my face in the morning and after the gym, I love the scent and it leaves my skin feeling so soft.
The Sephora sale is continuing; please reference last Saturday's post for the promo codes and my picks for the sale.
Weekend Reads
"All I wanted to do was listen, catch up with a good friend and take a picture with Ronan Farrow. Instead, I ended up becoming a dumping vessel for white women's regret for America's sins." Fellow liberal white women, this one is for us. (Medium)
Oh my goodness, the photos from this ASICS campaign stopped me in my tracks when scrolling through Twitter. I just HAD to share with all of you! (GQ)
Best wedding photo. And I love how they made weightlifting something romantic! (Women's Health)
A eulogy for the mix CD, the best way to tell someone I like you. (Vice)
I was the fastest girl in America until I joined Nike. Mary Cain's male coaches were convinced she had to get "thinner, and thinner, and thinner." Then her body started breaking down. (New York Times)
An interview with Patrick Herning, the founder of 11 Honore, an online boutique of designer clothing only in sizes 10 and up. (The Coveteur)
The unmistakable Black roots of 'Sesame Street.' (Smithsonian)
I wanted a super soft comfy sweater long enough to wear with leggings out of the house that didn't look like a dress or dorky. I bought this sweater for $39 in black. It's lightweight, stretchy (I'd recommend if in doubt size down), and I don't know how it will launder but it's exactly what I was looking for. I'll be sure to report back after it has been laundered a couple of times, but I've been rocking it with ponte leggings and my Sorel boots (and yes, occasionally the Lamos).
Special dedication going out to all the fine honeys named Jennifer. (The Girlfriend)
Relating to last Saturday's weekend reads: Learning from Premenopause and a K-Pop idol. (Longreads)
I love Le Labo's scent Santal 33. My family, notsomuch. Both my husband and my daughter think it smells like hay on me while I think I smell utterly fabulous. I take a sample vial of the perfume and travel size of the shower gel with me on business trips to get my fix when I'm away from them. It has become the "Sunflowers" of this decade. Needless to say, I found this piece on how Santal 33 came to be a fabulous read. (The Cut)
From My Inbox
I receive a lot of PR emails in my inbox, but this one was the most enjoyable one of the week. I mean, don't you now want one of these sweaters? What a great story! Each time a really great PR email hits my inbox, I think I'll share them in the Weekend Reads. It's a cool way to learn about new brands and products!
"Just in time for the upcoming holiday season, you can gift a loved one (or yourself) a Mister Rogers Alpaca Sweater. These replica sweaters are made from 100% alpaca wool and come in three iconic styles. Instead of traditional sizing, they will be available in sizes 1 – 6. Completely gender-neutral, these sweaters will work for everybody.
Why alpaca? When the designer of the Mister Rogers Alpaca sweater, Kim Brooks, was researching men's cardigans for another project, she heard a story that Arnold Palmer and Fred Rogers were friends who grew up outside of Pittsburgh in the town of Latrobe. The story goes that Arnold Palmer mentioned that he had been approached to create something for golfers in the way of apparel. Fred Rogers said "Why don't you do a sweater? Everyone loves sweaters!" and thus the iconic golf sweater had its inspiration. Arnold Palmer's love and use of alpaca wool in his sweaters had a notable influence on the Peruvian alpaca industry in the 1950s and 60s.
Alpaca is one of the world's most sustainable fibers. Alpacas are very tender on the earth – they nip grassy shoots leaving roots intact which can regrow, their padded feet are soft on the terrain and their wool, known for softness and warmth, is shorn in order to keep them healthy. The fiber itself is allergen-free and safe for everyone to wear as it contains no lanolin and is processed with gentle soaps and far less water than other wools. It comes in a wide variety of natural colors, but also dyes beautifully without having to use harsh chemicals for the dyes to stick. With his message of "be kind" it is easy to assume that Mr. Rogers would like these qualities.
Mr. Rogers wore a sweater on every show because it was a way to be close to his mother Nancy and take a bit of her love with him when he wore one. Mr. Rogers' mother hand-knit each of his cozy sweaters. She would knit about 12 sweaters a year and he and his family members would all get one from her every Christmas. He said that his mom showed her love for her family with these gifts and that a sweater was like a warm hug from a person when they weren't near.
Each sweater is licensed by the Fred Rogers Company. These "Original Mister Rogers Cardigan Sweaters" are tangible expressions of the timeless messages of love, caring and kindness. They are a way of expressing "I love you just the way you are" to a loved one or yourself and the licensing fees paid will go directly toward continuing children's programing via The Fred Rogers Company, continuing to impart to children that they are enough and special just as they are."
For Your Entertainment
This week I went to see King Princess in concert and she completely blew me away. I've liked her music, I enjoyed her set at the Firefly Music Festival, but this show, this week, at the 9:30 Club… I felt I was seeing a person on the brink of well-deserved superstardom. Only 19 years old, Mikaela Mullaney Straus (her real name) is incredibly talented as a musician, songwriter, and performer.
There is some phenomenal new music out right now. It doesn't sound like what we listened to in high school, but we don't live in the same world we lived in then. And artists like King Princess blend universal emotions with the here and now in an incredibly emotional and beautiful way. Below is one of her songs I love, and one she performed early in her set this week. The whole crowd was electrified and it totally set the vibe for an awesome evening.