This article may contain affiliate links; if you click on a shopping link and make a purchase I may receive a commission. As an Amazon Associate, I earn from qualifying purchases.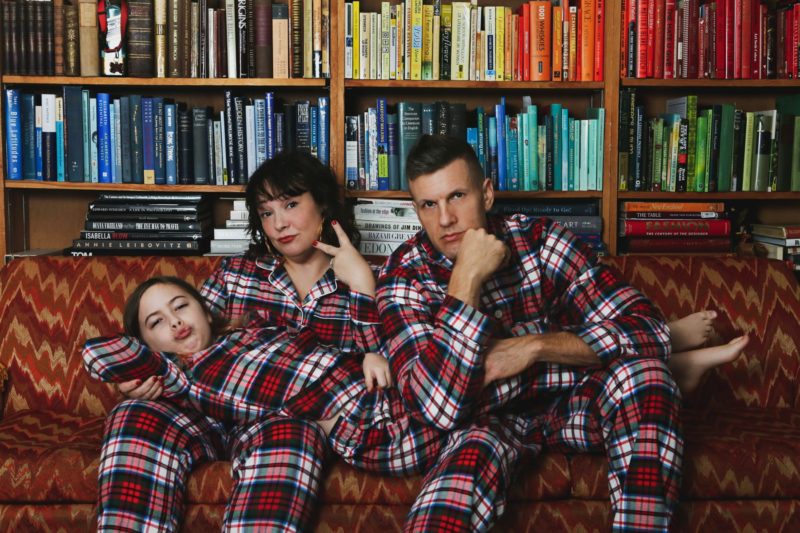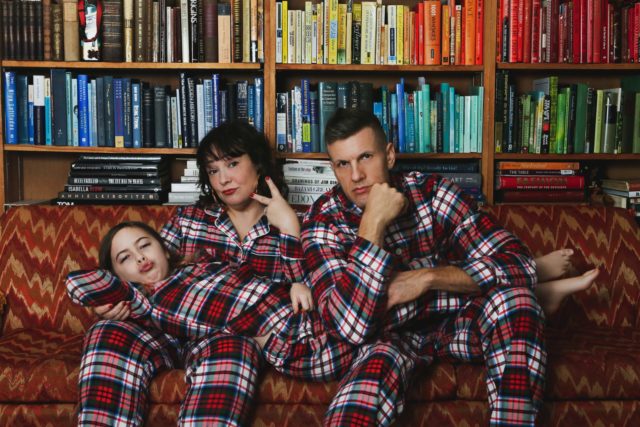 Spoiler alert for friends and family, as this is the photo we used this year for our holiday cards… and our cards haven't been mailed out yet! In fact, they haven't yet arrived. Thursday, I spent the day at my mom's, picked Emerson up from school, came home, took a shower and we all got in our pajamas and took this photo in our living room. We took maybe six photos, this was the second one and the one we fell in love it!
We screwed ourselves in 2015 when we did this holiday card photo. People still talk about it! Last year, we did the Gap Crazy Stripe which was fun. This year… we weren't inspired. It's been a tough season and holiday cards were not high on the priority list. But last weekend I ordered my mom her cards and realized I needed to do ours as well. When Karl mentioned he'd like some flannel pajama pants for winter, I got inspired.
Instagram will lead you to believe it's easy to find cute matching pajamas for the family. Sure, if one of you isn't 6'4″, another 5'3″, and you don't care how they fit or feel. I searched… and then I went to one of my favorite places for tall men's clothing and petite women's clothing – Lands' End.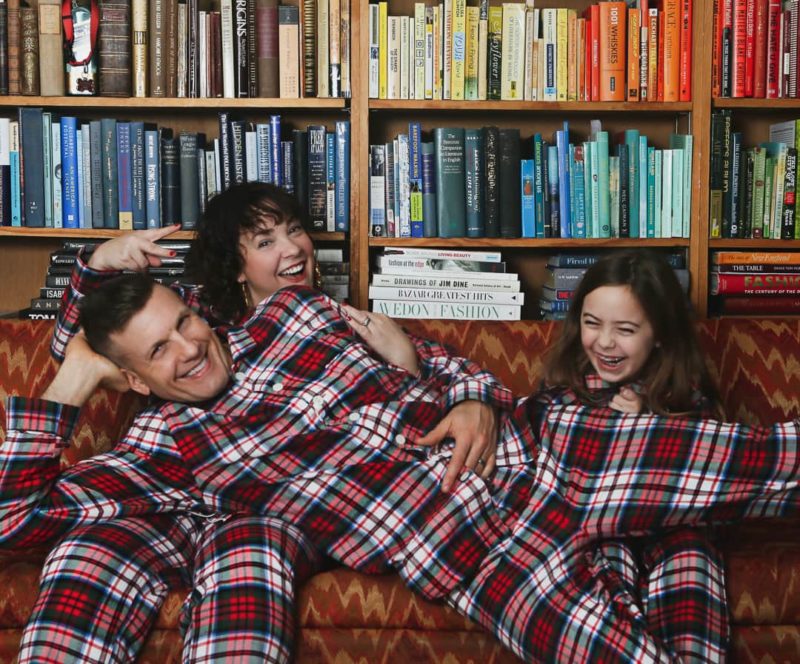 Lands' End offered their plaid flannel pajamas as separates, petites for me and talls for Karl. The pajamas were on sale so we bought a larger size to have for Emerson next year! (FYI, they only offer nightgowns for girls so I got her the boy's pajamas – Lands' End if you're reading this, girls also like pajamas and it would be nice next year to have a piped notched collar like the women's PJs.) I love that these aren't holiday-specific pajamas so they can be worn more often throughout the winter. While we chose classic pajamas in this plaid, Lands' End has a variety of plaids, nightshirts, robes, and more in their flannel collection! And since Thursday, I've washed and dried the pajamas and they came out the same size and same quality. Be forewarned, if you stop by our home this winter, very likely you'll find at least one of us in a piece of these plaid flannel pajamas!
For details, I am wearing a Large Petite in both the top and the bottom. I wish I went down a size in the pants, they are generously sized and won't stay up unless I cinch the ribbon drawstring (the pants have both elastic and a drawstring). There are reviews that these pajamas are thin; I don't think so. They're soft and while not super thick are higher quality than any pajamas I checked out at big box retailers or Old Navy. The pajama pants have pockets and the same white piping around the collar and pocket is on the pant hem. The women's pajamas come in regular, petite, and plus size. The men's pajamas come in regular and tall. The boy's pajamas go up to a size 20. There is no piping on the men's or boy's pajamas.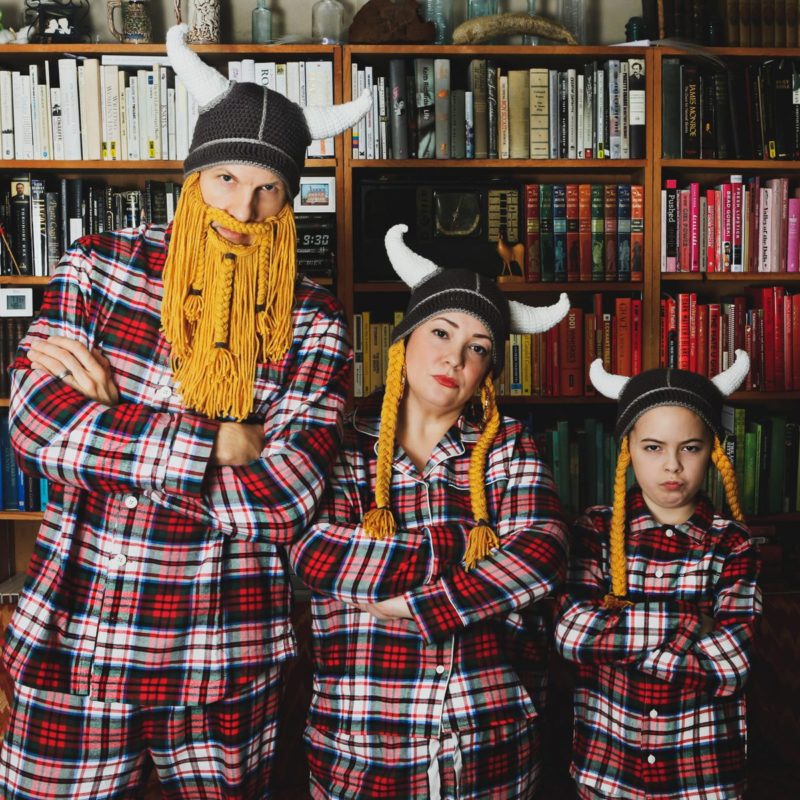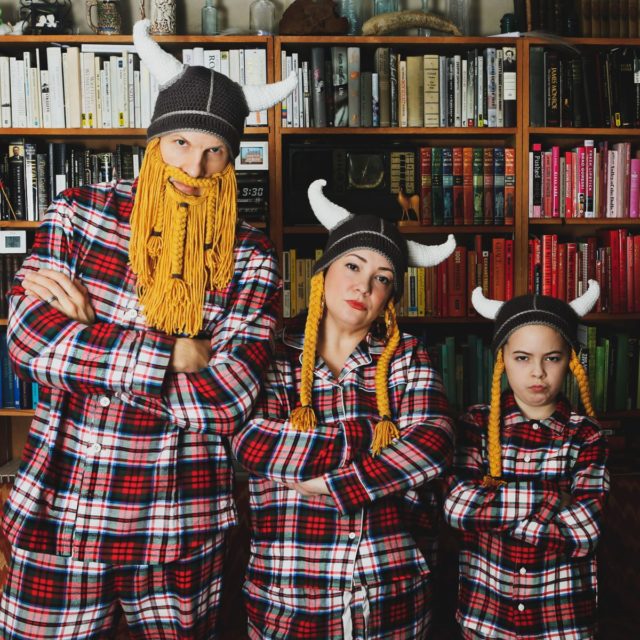 And it wouldn't be a Gary family photo shoot without a bit of silliness! We got these hats from this Etsy seller a year ago and I just love them. The "hair" is buttoned on and can be removed at any time. They're soft and comfortable and a way to be a bit goofy while still staying warm! And yep, our 2015 photo pose has become a family tradition!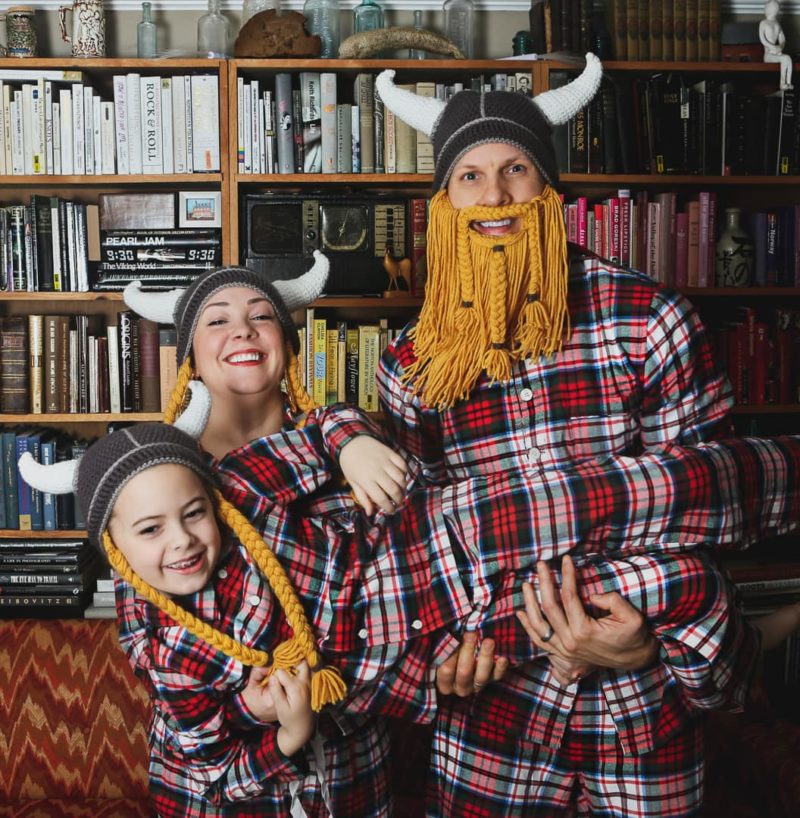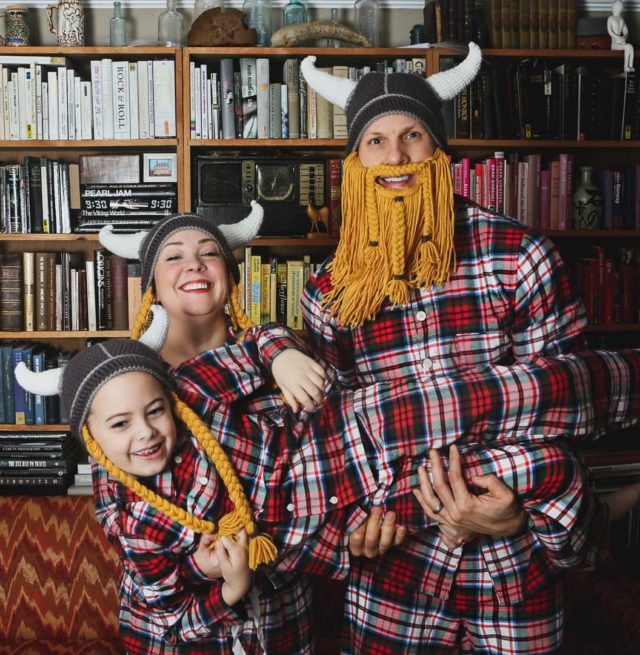 I thought it would be funny to add a few of the outtakes from this shoot. I think we've all experienced the awfulness that is a family photo shoot. I commend the photographers (for many years it was my husband) who is able to capture an image of all the individuals smiling and looking in the same direction. I've been his assistant on many weddings and family shoots and they can be very stressful! We inherited Karl's father's photography equipment when he passed in 2008 and it's great to be able to set up lights and a tripod right in our living room. We had the freedom to be silly and spend less time on posing! Good thing, as these outtakes happened AFTER the good photos! Sometimes you should just stop while you're ahead!