This article may contain affiliate links; if you click on a shopping link and make a purchase I may receive a commission. As an Amazon Associate, I earn from qualifying purchases.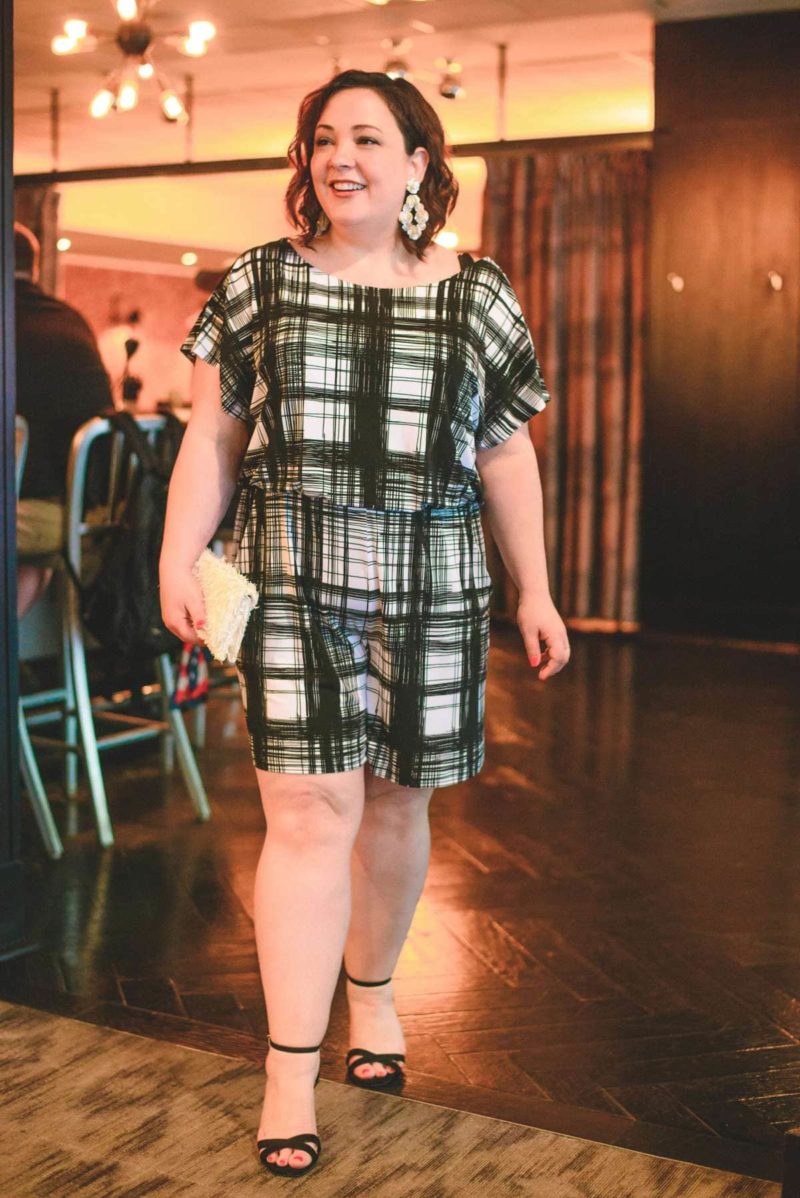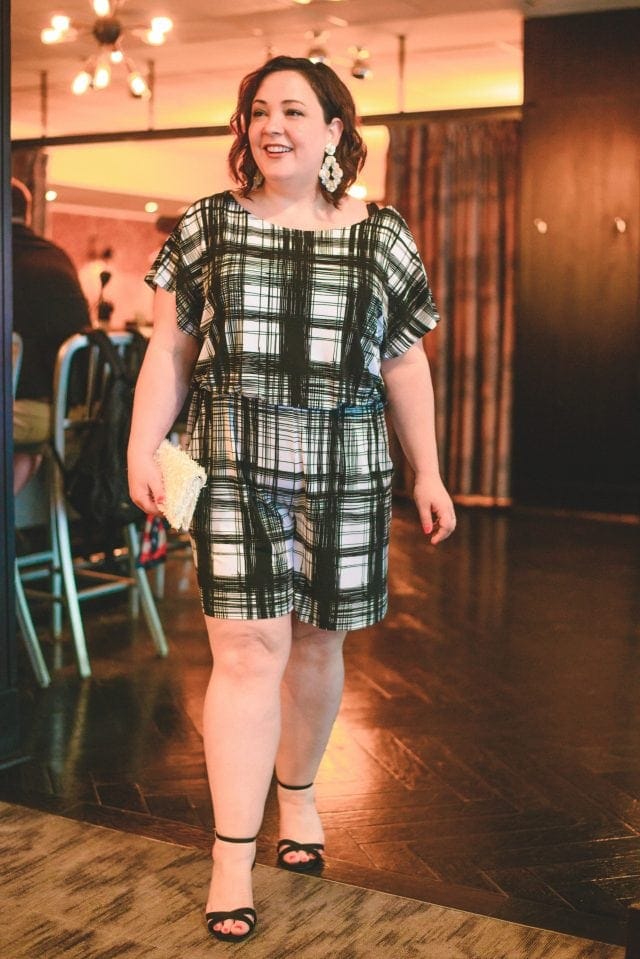 As Gwynnie Bee's featured influencer for the month, they asked me to take an item from their collection for a spin that I would not normally wear. I like to say I am adventurous with style… but I do know what silhouettes, colors, and styles I like and usually stick to them. One thing I never wear is a romper. I have never understood their appeal. They ride up, they look juvenile, and how the heck does one use the facilities? But when I saw this romper from the brand Sangria I said, "Challenge Accepted!"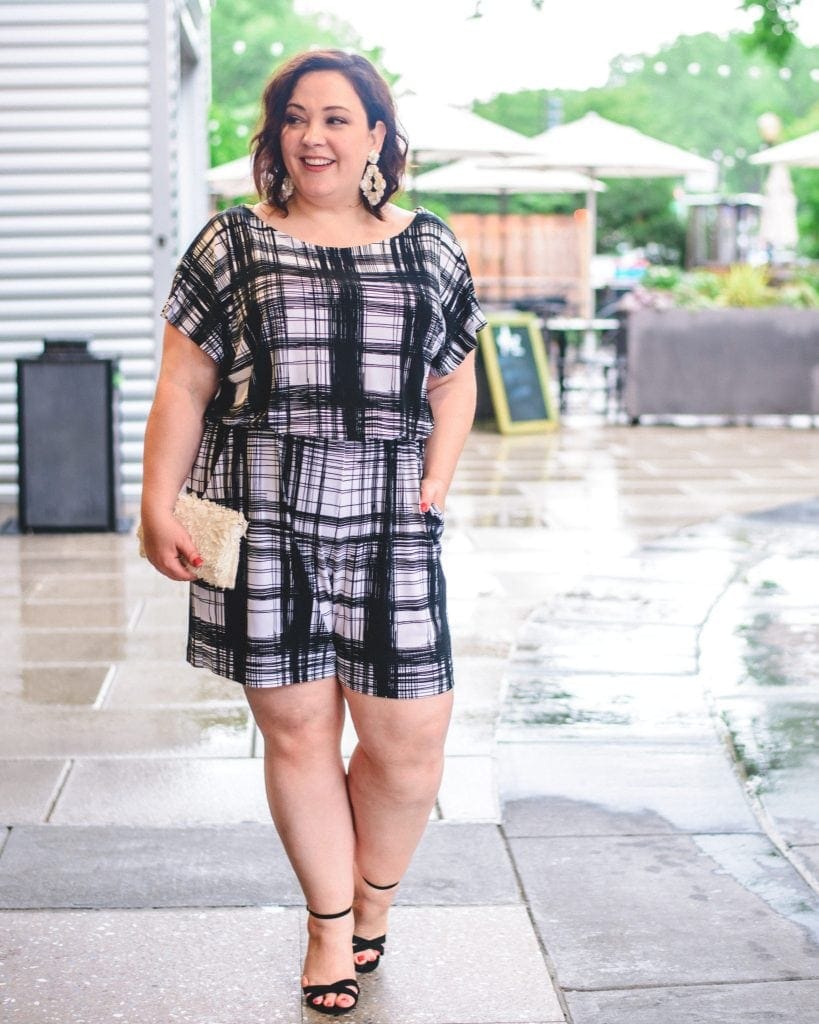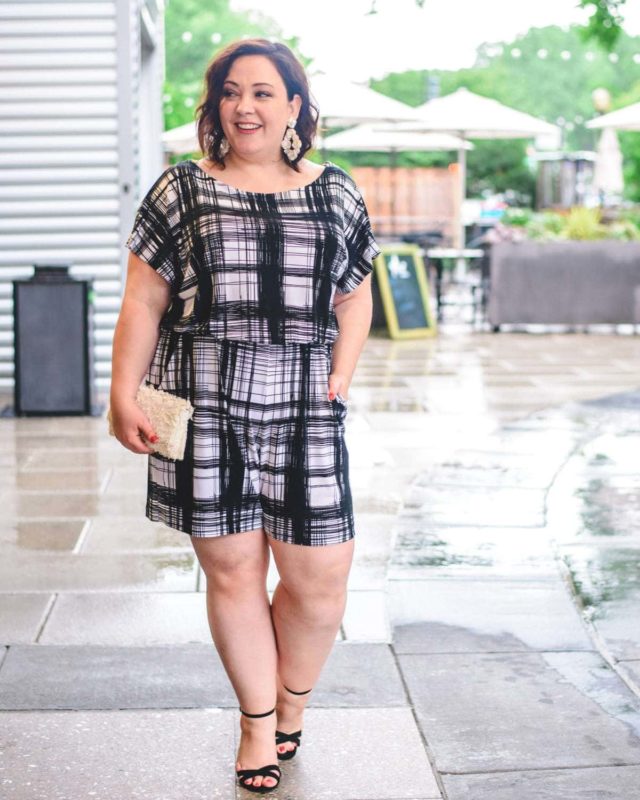 Romper: Sangria via Gwynnie Bee (14W) | Earrings: J. Crew | Bag: Loeffler Randall | Shoes: ASOS (similar)
This romper is made of matte jersey, which means it doesn't cling, has stretch, and can dress up and down nicely. It has a gently elasticized waist, deep pockets, and the way you get it on and off is by unzipping the decorative zippers on the shoulders. No yoga required to use the facilities! I like that the legs are loose, but not billowy, and they are a flattering length.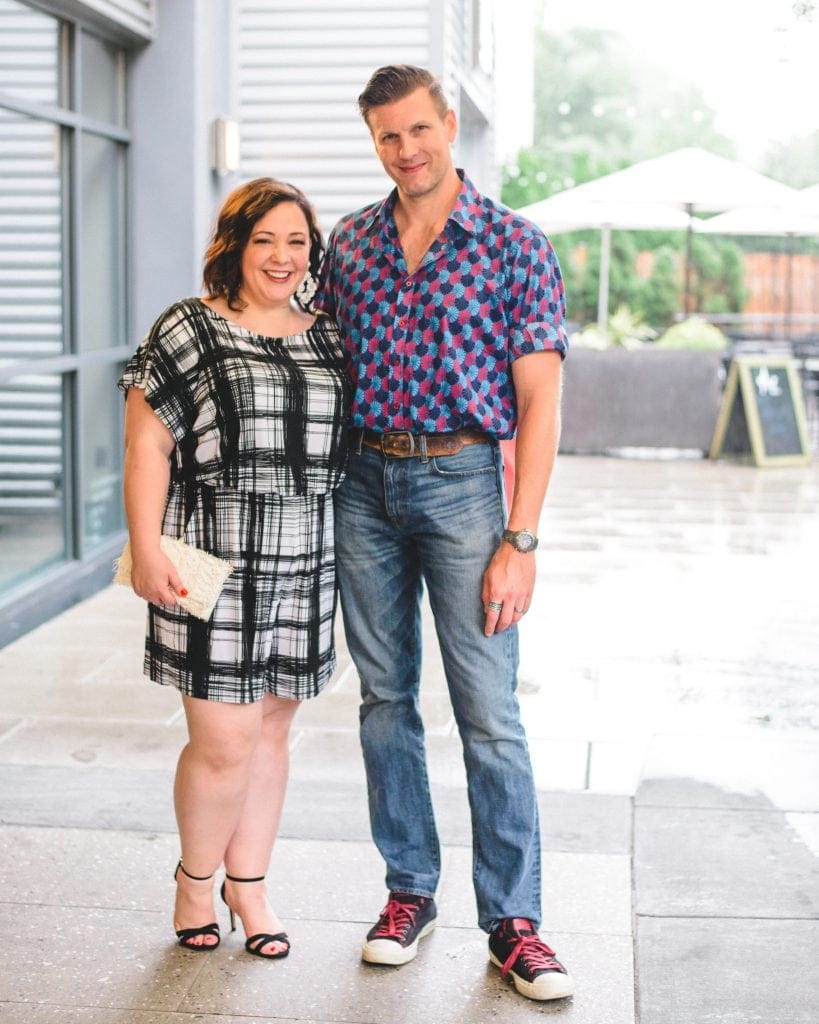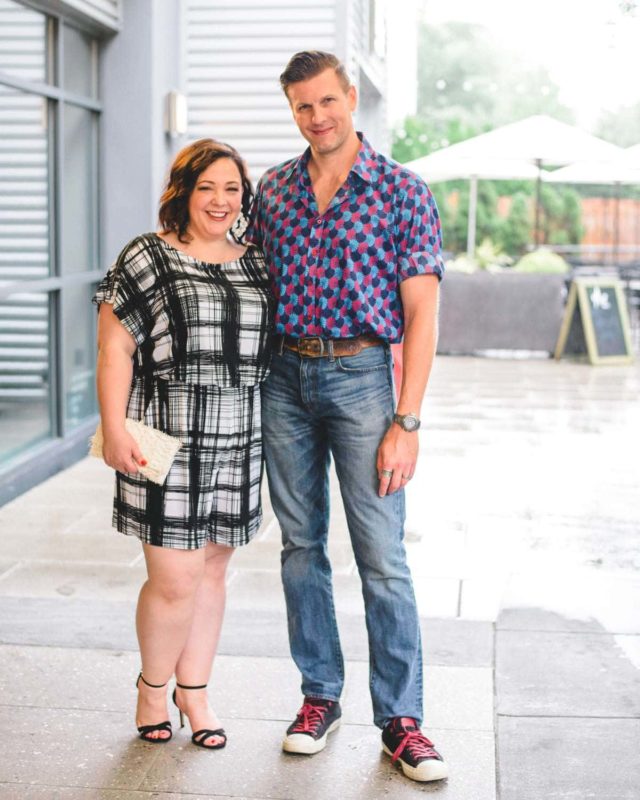 I dressed the romper up for a date night with my husband. Ivory statement earrings and clutch and a pair of strappy black heels were all that was needed with the graphic print of the romper. However, this romper could easily be dressed down with slides, made weekend friendly with sneakers and a denim jacket, or the silhouette switched up with a wide obi belt.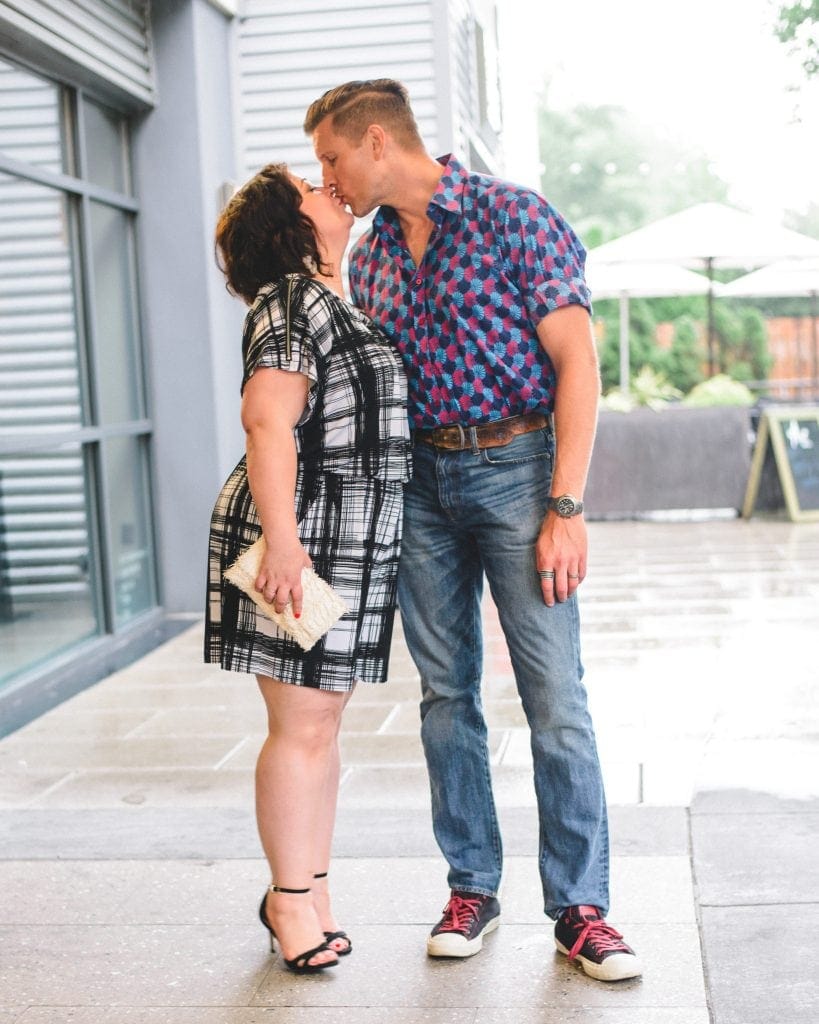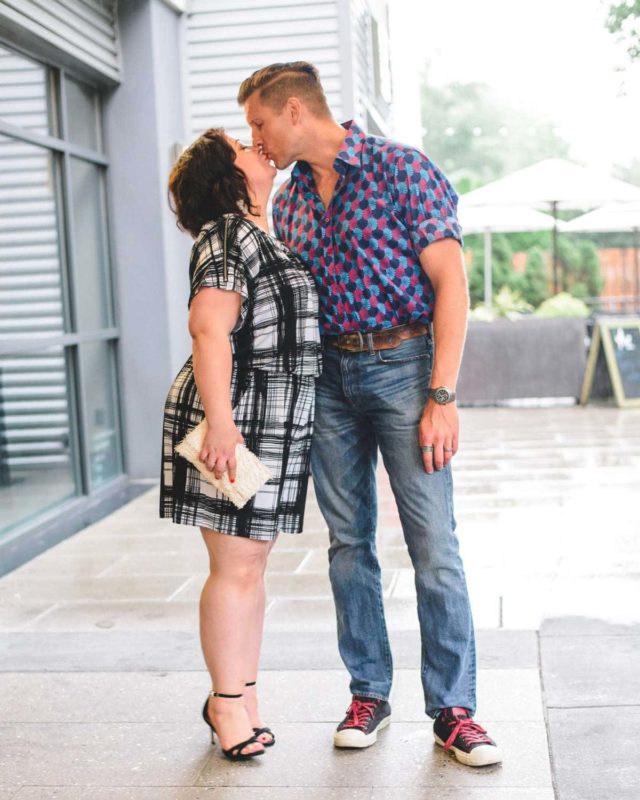 As I stood outside the restaurant waiting for our car, a woman complimented me on my look. I must say I too liked the result. This really flatters the curves, and is a striking but not loud pattern. This is the kind of fabric that can be worn multiple seasons with a switch of accessories and footwear.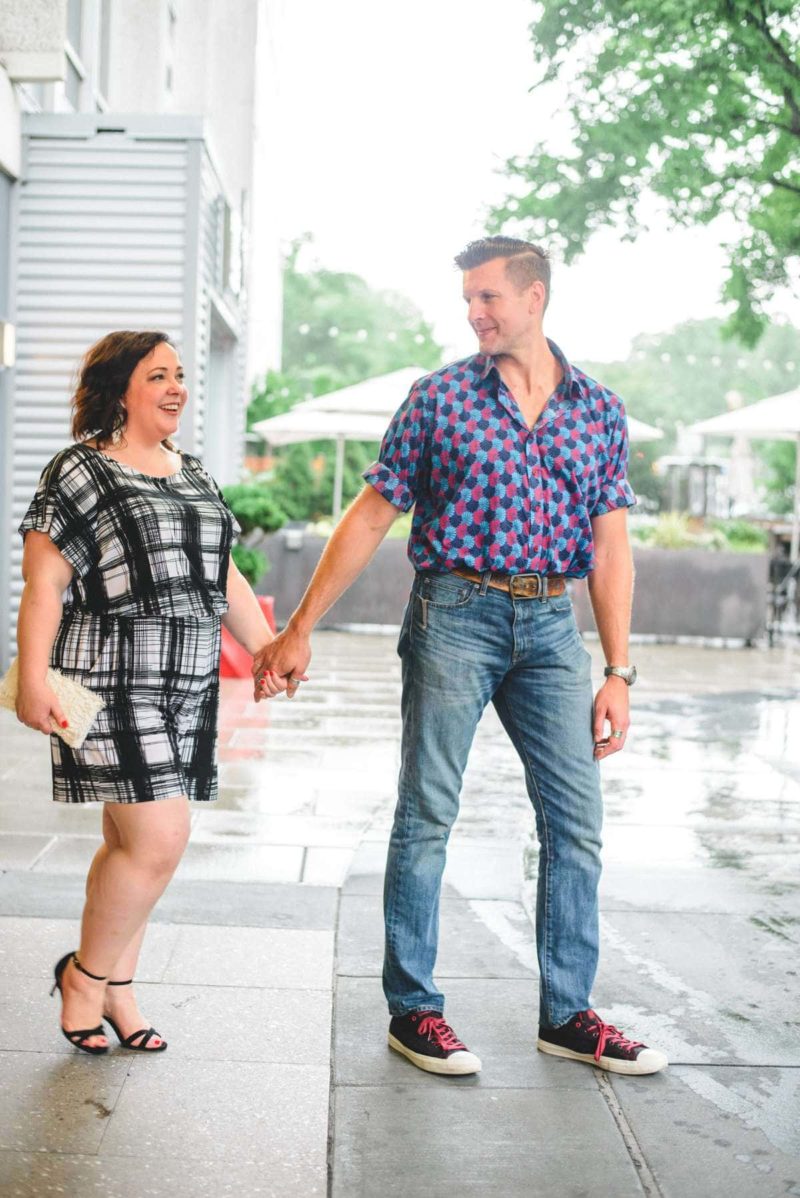 I'm so glad Gwynnie Bee pushed me outside my comfort zone. It's a reminder to not rule anything out. You never know, that one thing you swore you'd never ever wear may be the most fun and flattering garments you've worn in a while. If you wish to try Gwynnie Bee out for yourself, use my referral link and get your first month free!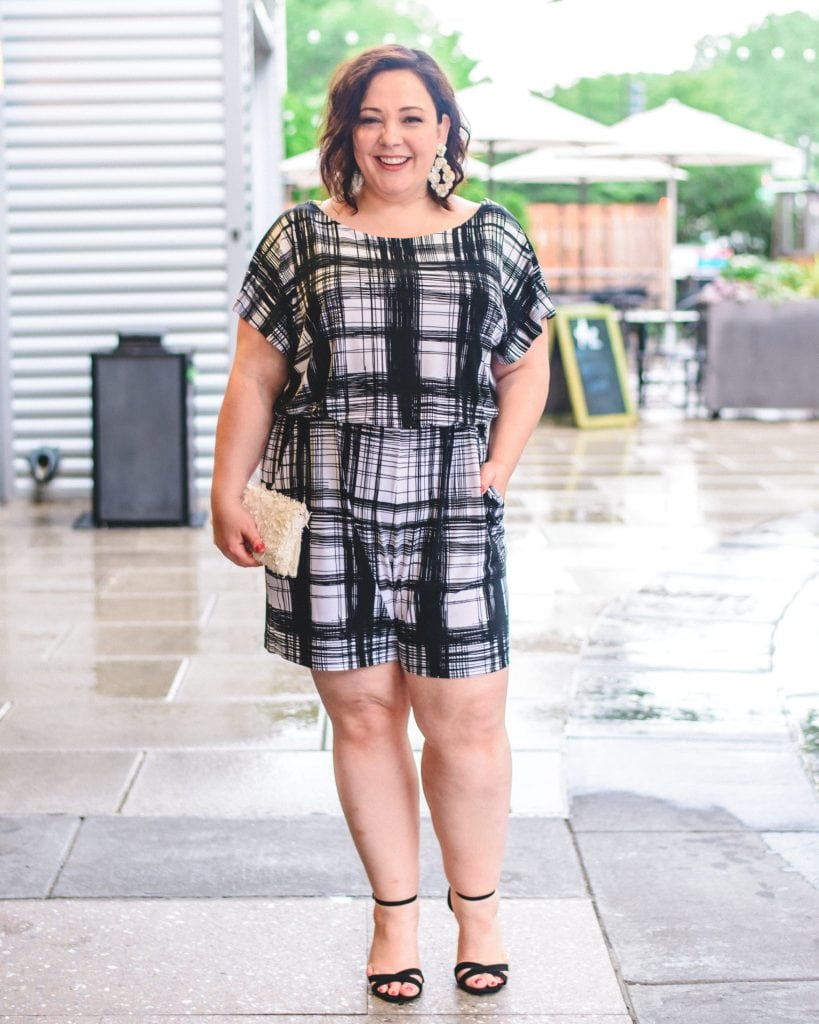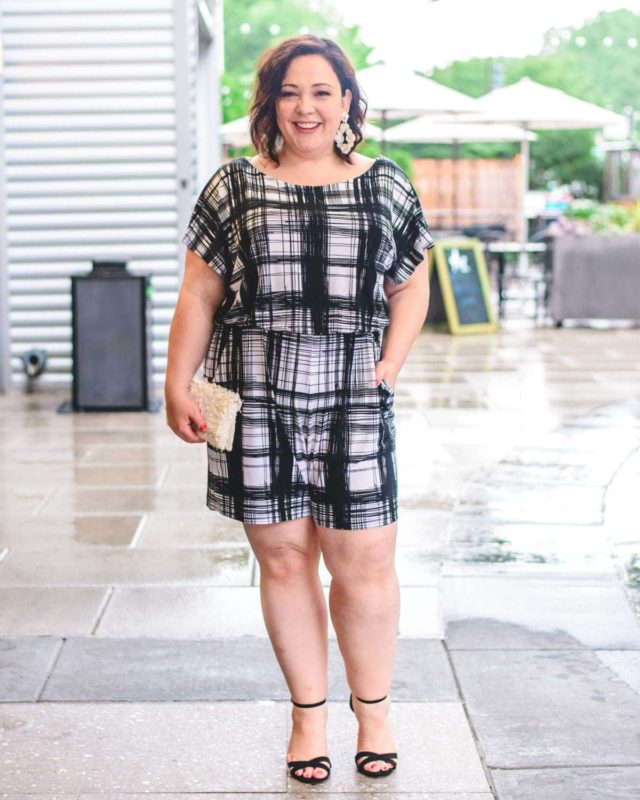 Speaking of Gwynnie Bee, join me on Gwynnie Bee's Facebook page tomorrow, June 29th at 7pm. I will be doing a Facebook Live and talking about summer workwear style. To be notified when the video goes live, "Like" Gwynnie Bee's page and you'll get a notification when you log into Facebook. If you haven't watched a Facebook Live before, it's pretty cool. I will be live streaming from my house. On the screen I will be able to see some of your comments so you can ask questions, use the Like/Love/Surprise/etc. icons to send feelings and they float across the screen, and you can even engage with others who are watching. It won't be more than an hour, and I hope you can join!
Thank you Gwynnie Bee for sponsoring this post.
Photos by Trevon James for Gwynnie Bee