This article may contain affiliate links; if you click on a shopping link and make a purchase I may receive a commission. As an Amazon Associate, I earn from qualifying purchases.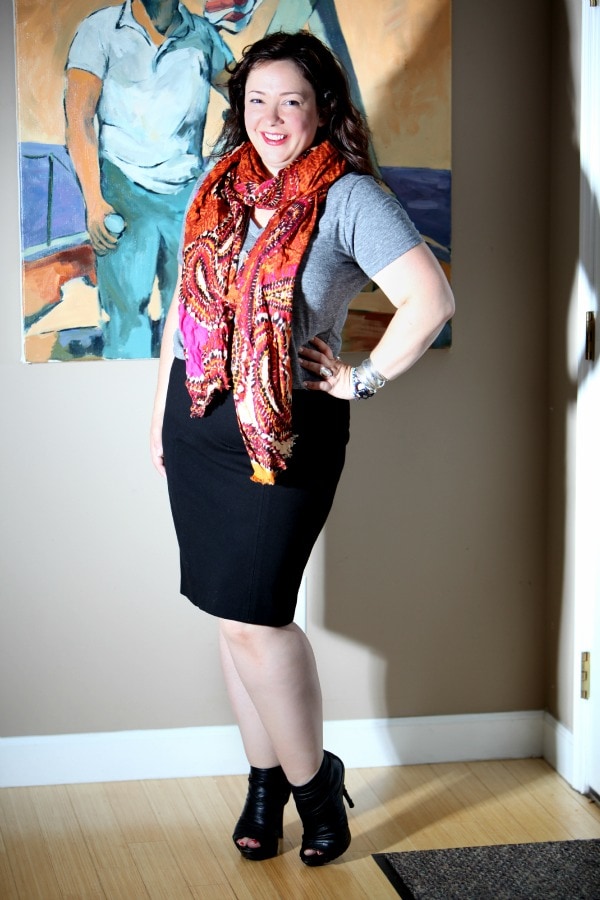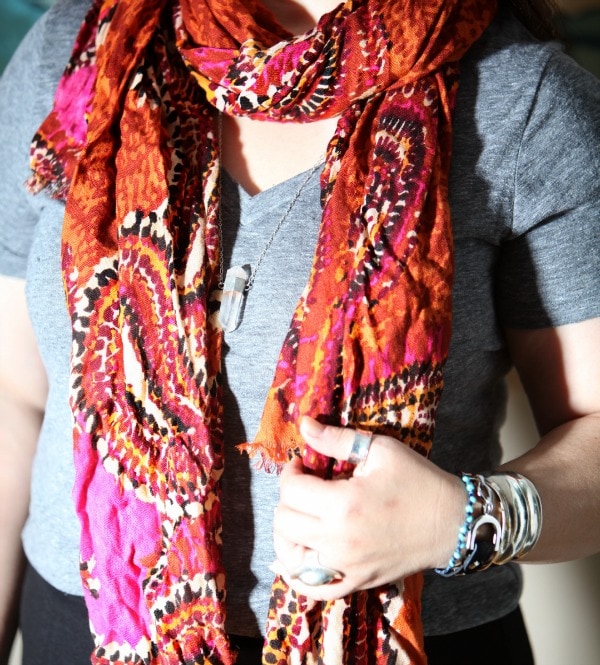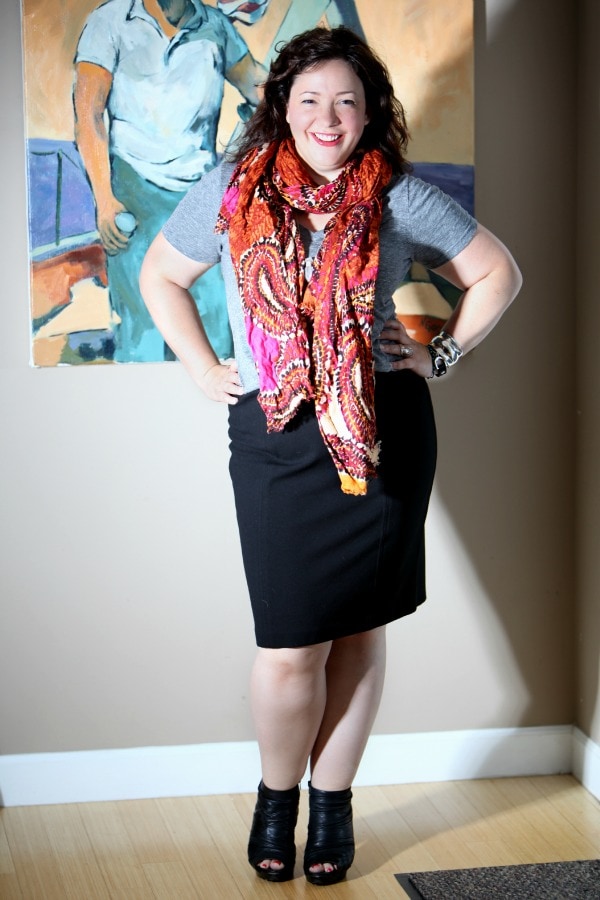 Yesterday I wore a nice outfit to work. White blazer, striped tee, the most amazing black pants from Karen Kane. I felt sassy and professional yet me. Karl and I went outside to take pictures and by time I got to the sidewalk I was a sweaty grody mess. My hair had gone flat, my face was shiny, my glasses steamed up. I deleted every picture. Today, I didn't have meetings at work and wanted to dress more comfortably for the weather and my life so I grabbed some easy wardrobe favorites. And I decided to take pictures indoors. Obviously, we're trying to perfect the lighting. Our living room is well lit with a bay window and two glass doors, but all pictures end up looking wonky. Karl had one of his photography lights still out from a recent shoot so we set it up but didn't have a lot of time to play before I had to head out the door. We'll keep working on it so it's not so extreme, but don't be surprised if the majority of my outfit posts this summer are in front of Karl's grandfather!
I haven't taken this Lifetherapy bracelet off in weeks.  It makes me feel like high school, when I'd wear my early '90s arm party of friendship and gummy bracelets in the shower, the ocean, the pool, even to a relative's fancy wedding… and I kinda like that.  In fact, it had me pull out some of my old sterling rings that I still have and still fit.  I'm also doing a bit of a 2013 take on the arm party these days, with more unique pieces instead of trying to have metal from palm to elbow.  Lulu Avenue sent me this leather and chain bracelet which I think fits my personal style quite nicely and I like how the size is adjustable.
Speaking of jewelry, I have not been able to find my silver chain with my charms ANYWHERE.  That's pretty typical for early '90s Alison, but not for 2013 Alison.  I thought I was going insane and scoured the house from top to bottom before Forecastle.  Just as I was sitting in a sweaty mess in my bedroom crying, I get an email from RocksBox – they received my last box back and a strange silver necklace with an Egyptian and a Maryland charm was in it.  I have NO IDEA how that happened, but I am thrilled and RocksBox is sending it back with my next box!  For those who haven't heard of RocksBox, it's kind of like Gwynnie Bee for jewelry – fill out a questionnaire about your style and each month you get cool designer jewelry delivered to your door.  Return for more next month, keep what you wish to purchase.  Pretty cool concept, and pretty cool people who run it too!
Follow Me | Twitter | Facebook | Instagram