This article may contain affiliate links; if you click on a shopping link and make a purchase I may receive a commission. As an Amazon Associate, I earn from qualifying purchases.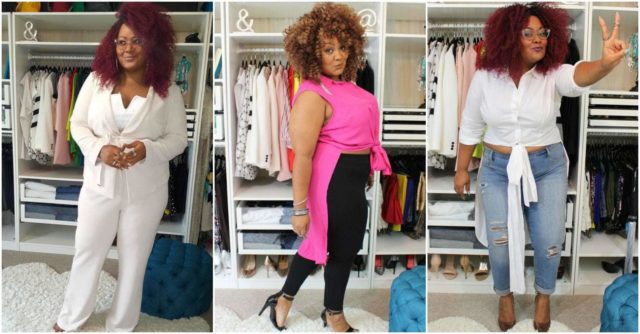 All curvy and plus size women should have The Curvy Fashionista bookmarked. It's an amazing resource for fashion and fashion news specifically for the plus size community. The woman behind The Curvy Fashionista is Marie Denee, a woman and blogger I admire. Her hard work and dedication to The Curvy Fashionista has paid off; it has become an empire with almost one million followers, been featured in numerous publications and websites, and has created the TCFStyle Expo. In its third year, the TCFStyle Expo is a two-day event of shopping, entertainment, and education all specifically for the curvy woman. I am attending this year, and will be speaking on a panel. I'm super excited and hope to see some of you there. I was also super excited to have the chance to chat with Marie Denee one afternoon and learn more about her, The Curvy Fashionista, and the TCFStyle Expo.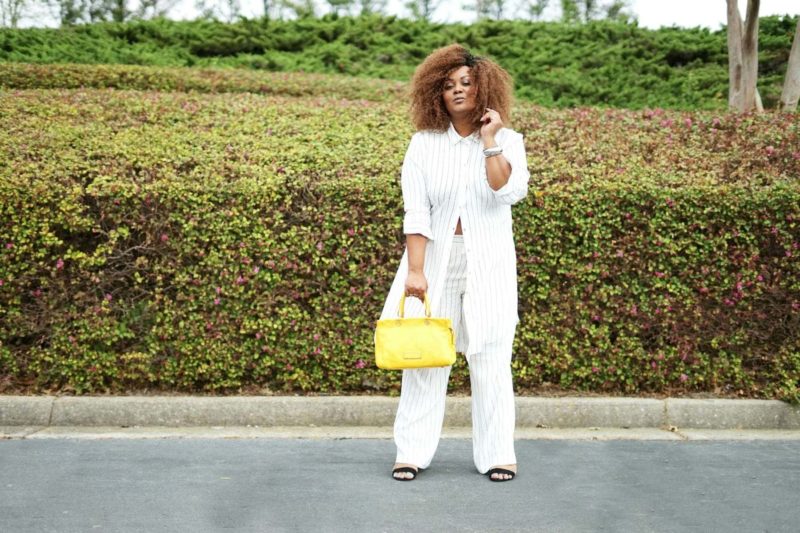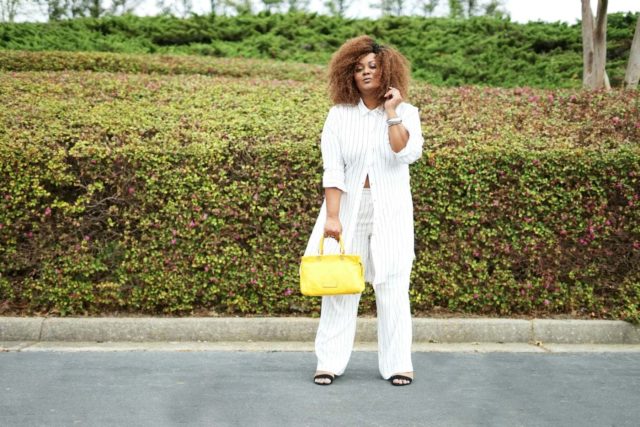 Alison Gary: What motivated you to start The Curvy Fashionista?
Marie Denee: TCF was first started as a marketing idea. I wanted to start a boutique, so the site was research for that as I sought to develop a resource for finding information about plus size fashion.
AG: What is the greatest gift you've received from starting TCF?
MD: Finding myself. If you had asked me that a couple years ago I would have had a different answer, but an effect of starting TCF is that I have learned to stand on my own. I have learned who I am on this journey. This business and blog have brought me a clarity in a way that I had never imagined. Through entrepreneurship I have found myself.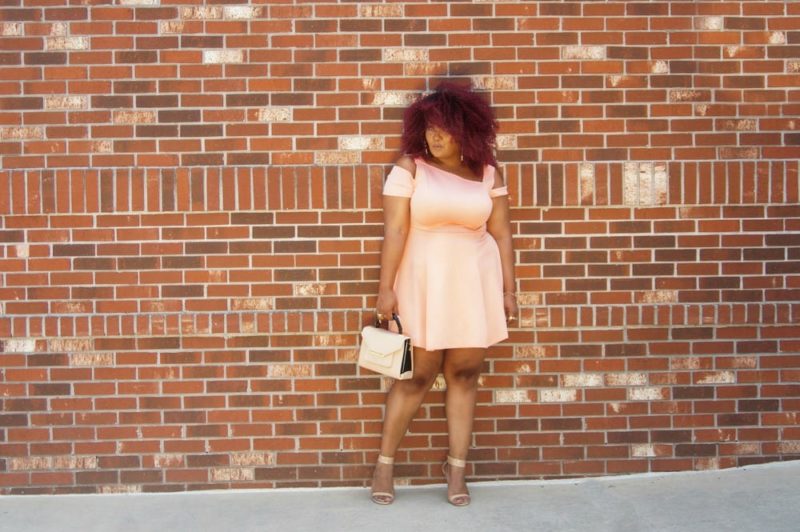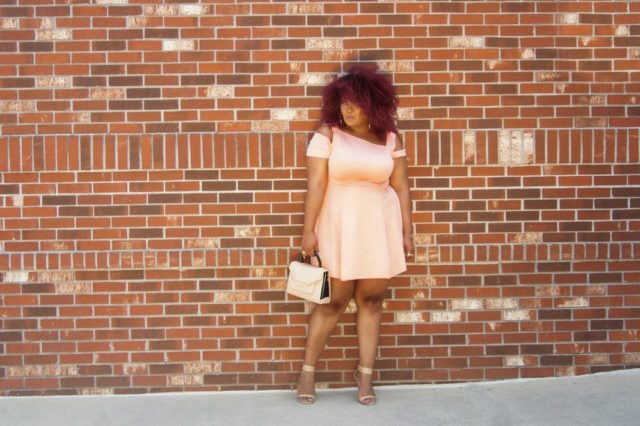 AG: Who are your style icons?
MD:Carine Roitfeld and Queen Latifah. I love Carine's rock and roll edge, how she can rock a pencil skirt and an amazing blouse, and I love how Queen Latifah always has that rebellious streak, too.
AG: What three items do you think every woman should have in her wardrobe?
MD: 1) A "freakum" dress – A dress that makes her feel like a million bucks where she can look in the mirror and feel like "get it, yes girl" and feel confidence.
2) Amazing pair of jeans that make her booty look amazing and can take her from dressy to causal in 2.5 seconds
3) A wild card – A piece that makes you smile, whether it's an interesting blouse, a jacket, something that shows your personal style. For one woman it might be heels, for another a super jacket. Something that makes you feel amazing every time you put it on.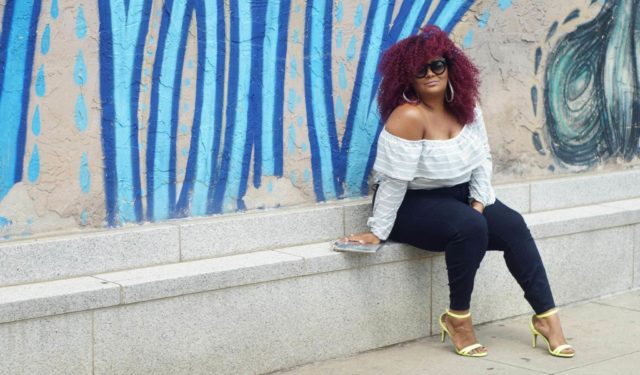 AG: How has getting older affected your personal style?
MD: Interestingly enough, I have become more experimental. I feel freer to wear what I want, how I want. I have lost some of my hang ups, and now my style is an easier process. I am more discerning and more free to experiment with that.
AG: Plus size fashion has made great strides in the past couple years; what do you feel is still missing?
MD: Inclusion is still necessary. I want to see plus sizes in DVF, DKNY, Theory and I want to see them all next to each other, and not relegated to online only. I think the retailers that are having issues with sales would not have had them if they had engaged the plus community earlier, and that would have addressed some of their woes.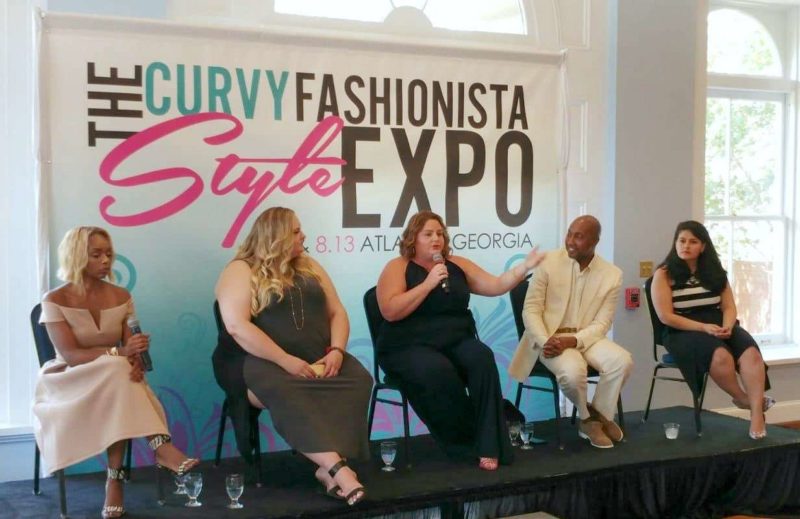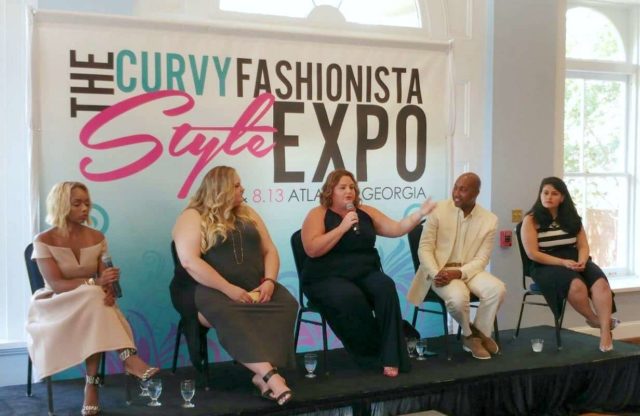 AG: What is the TCFStyle Expo?
MD: TCFStyle Expo is The Curvy Fashionista come to life! The brands we feature, bloggers we feature, the conversations we have are all going to be happening in real life. It will be a plus size mall, with plus size fashion shows, and it will be a celebration.
AG: How did the TCFStyle Expo come to be/
MD:I went to a Shecky's event and there were no plus size options, and so I was talking with my cousin and she told me, "YOU should do it!" Once I moved to Atlanta [from L.A.] I found that the costs for events here are lower, and began understanding the places where I could host events,
I do not want to grow too fast, but instead grow a foundation so that the TCFStyle events can grow over the years. This year will see two full days of experiences for attendees, and we are also featuring Big & Tall fashion for me and those changes were the results of feedback received from attendees.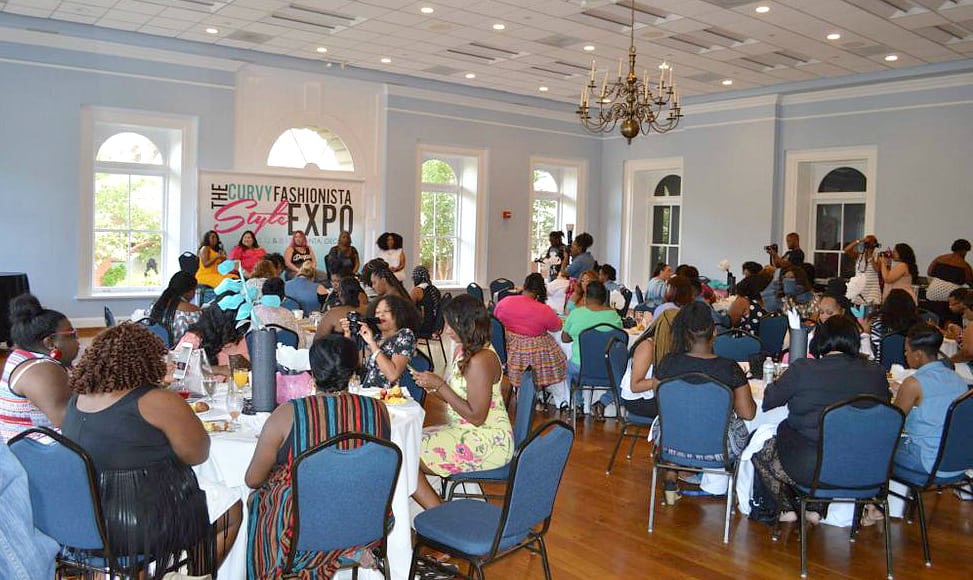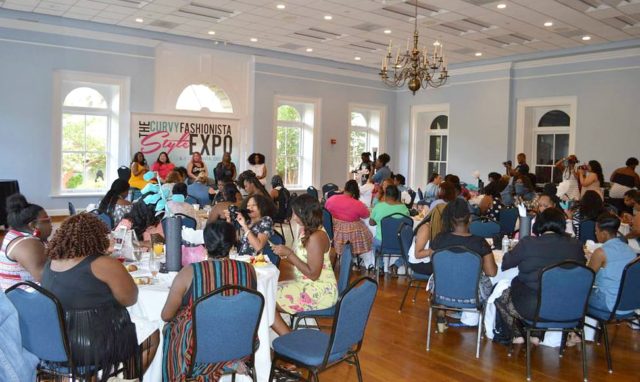 AG: Who is the TCFStyle Expo for?
MD: It's for the plus size fashionista, the fashion curious, an event to attend with friends who support her. It's an event where everyone feels welcome. It provides something we often do not find: a place to shop in a central location at this level and where you can see everything up close and personal. We want her to have fun! We want it to be an event those who attend can look forward to. There will be a performance from Pretty Big Movement and then the very next day a plus size dance class where everyone can try their hands at dance!
The event will have great speakers and classes where attendees can explore what it takes to model, to others on putting your wardrobe together. You can learn how to be involved in the plus size industry, beyond modeling, through workshops and immersive conversations.
For those interested in attending the TCFStyle Expo, use the code WARDROBEOXYGEN at checkout and save 20% off the ticket price!  I think it's going to be such a fun weekend; my sister is coming with me as we think it's such a great choice for a girlfriends' getaway.  The shopping and events will be amazing, I mean look at this awesome sponsor lineup!  Let me know if you're also going, it would be so fun to meet you!
Save