This article may contain affiliate links; if you click on a shopping link and make a purchase I may receive a commission. As an Amazon Associate, I earn from qualifying purchases.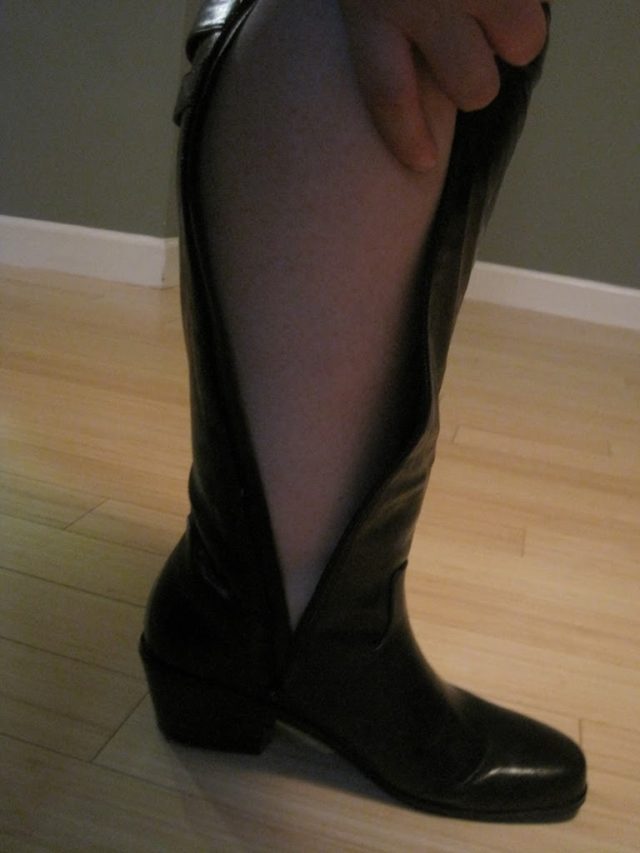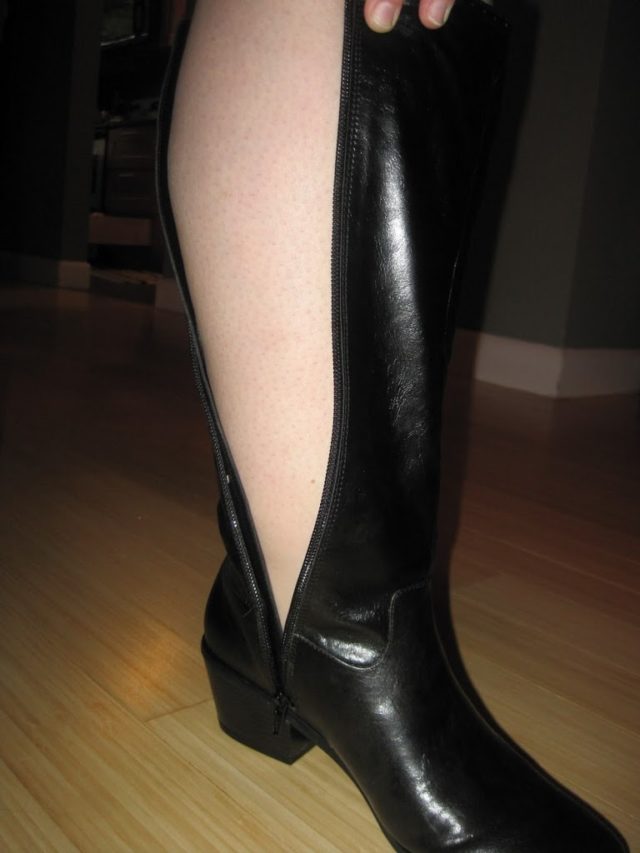 These are wide calf boots.  Seriously, these are boots that are advertised as being appropriate for wide calves.  I don't have wide calves, I have monster calves.
I don't know if I have mentioned this, but I walked on my toes as a kid.  They couldn't get me to stop, I went to podiatrists, orthopedists, even Children's Hospital.  They suggested surgery, where I would be in casts for six months to stretch my tendons so I could walk flat.  I had orthotics and big dorky shoes to fit them.  My parents and I eventually gave up, I embraced my nickname, "Tippy Toes" and bought shoes a half size larger to accommodate my fat feet that came from super padded balls of my toes and giant ankles from the built-up tendons.
When I say I have wide calves, it's not just because I am overweight and petite.  It's because I have unusually thick legs for my body.  I guess that is why I love my DUO "Bern" boots so darn much, they are the first boots that don't suffocate my legs by the end of the day.  Even when I was a starved size 4 I had to wear wide-calf boots and they really hurt after a couple of hours and left red gashes and dents in my legs.
So these boots claimed to be wide calf, and I thought that maybe with my bit of weight loss I could possibly rock them come fall.  I carried them home on the Metro and planned my outfit for today – these boots over my NYDJ jeans, my striped black and white tee from Ann Taylor, a scarf looped around my neck.  I got home, tried them on… and this is the result.
Oh well, I still have my "Maryland" Ros Hommerson boots I got from WideWidths.com last year – I need to replace one of the zippers that busted from reining in my big calves, and I think I will have them trimmed down an inch.  Though I was really looking forward to having a pair of riding boots.  If I get a holiday bonus this year, I may consider getting the "Sphere" boots from WideWidths.com – if the Maryland fits, maybe these will too!


(BTW the review for these boots pictured, the brand, company, etc. will be posted before the week is through – sorry for the delay, I have been feeling a bit sick this week and trying to catch up on work and then the blogs!)