This article may contain affiliate links; if you click on a shopping link and make a purchase I may receive a commission. As an Amazon Associate, I earn from qualifying purchases.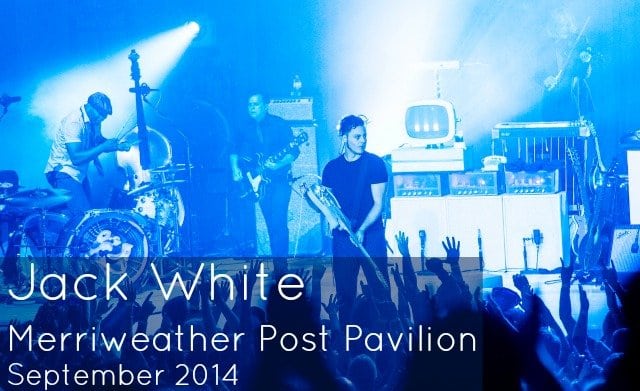 This past Sunday I had the pleasure of seeing Jack White live at Merriweather Post Pavilion in Columbia, Maryland. I've been a huge fan of his for a long time; while I never got a chance to see the Racounteurs, I did see the White Stripes (Bonnaroo 2007, festie recap here), the Dead Weather (Bonnaroo 2010, fest recap at this link), and Jack White (Virgin FreeFest 2012, recap here) and I own all of his albums. So when I saw he was coming back to town to promote his latest album, Lazaretto, I snagged the presale code and bought tickets.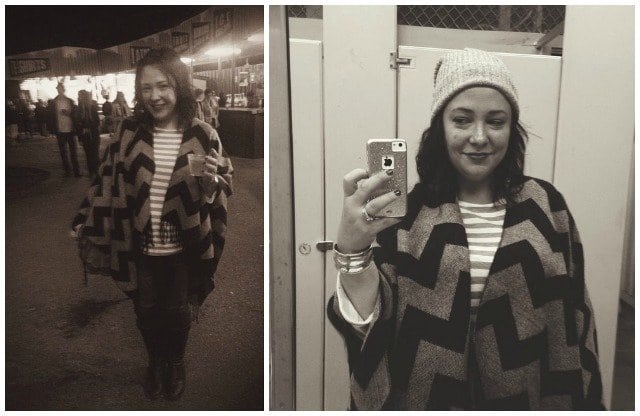 What I Wore, via Instagram: I just took what I wore that day (Thursday's outfit post) and replaced the fancy cashmere poncho and Fossil bag for this poncho from BP. (wrote about it here) and a tres old J. Crew bag (seen here from waaay back when I went to Lilith Fair).  Switched the gold bracelet for my silver cuff. The cap is Karl's and was brilliant, kept me toasty warm without having to carry a ton of stuff or being too bulky to rock out.
It ended up being Ladies Night, as I went with my sister and best friend S. We decided to make it a bit of a Date Night for us since we don't get together as often as we'd like and went to nearby Clyde's for dinner in place of tailgating it in the MPP parking lot or chowing down on hot dogs and Beer-a-Ritas on the lawn. Clyde's was having lobster (sorry, I mean lobstah!) night and our friend saw a woman drink a yummy concoction with fruit in it and we ordered a pitcher (it was some sort of sangria made with peach puree and chunks of fruit that was insanely delish) and had a great catch-up session over shellfish.
Because of our extended dinner, we missed the opening act, Olivia Jean. I don't know her music but our friend's husband said she was a not-miss. I think I would have loved her, but time is so strapped these days I'd take a leisurely dinner with my best gals over the most stellar artist. I'll have to catch her another time! But we arrived in plenty of time to grab a drink (getting all classy with the plastic cup of Chardonnay) and get seated before Jack White began.
Before the performance they stressed us not trying to capture the concert on our phones, and to be honest, iPhone photos of live shows always look like ass so I didn't even try. Anyway, they encouraged us to go to Jack White's site to capture quality images, so those are the ones I'm using in this post. And I'm glad I didn't watch the show from my phone's screen because JACK WHITE MELTED MY FACE OFF! As Dave McKenna of the Washington Post wrote, "By now it's clear that White could tour with an entire orchestra or a volcano and he'd still be the one thing on stage nobody could take their eyes off of."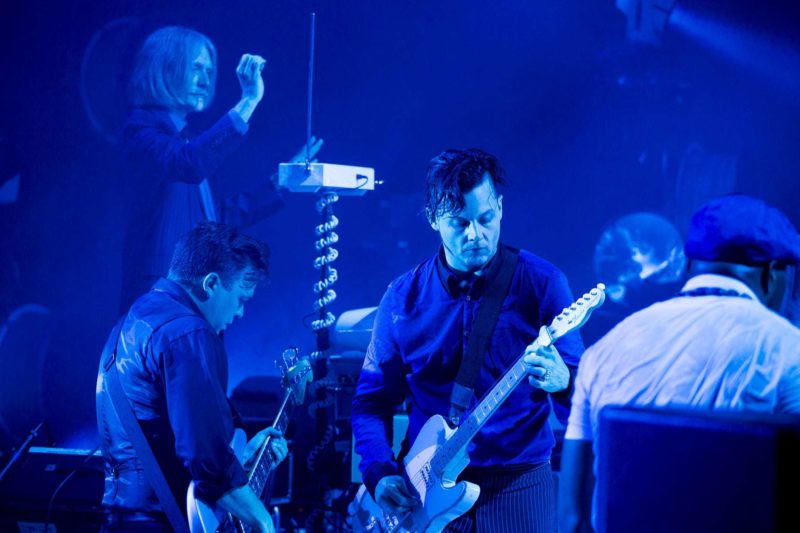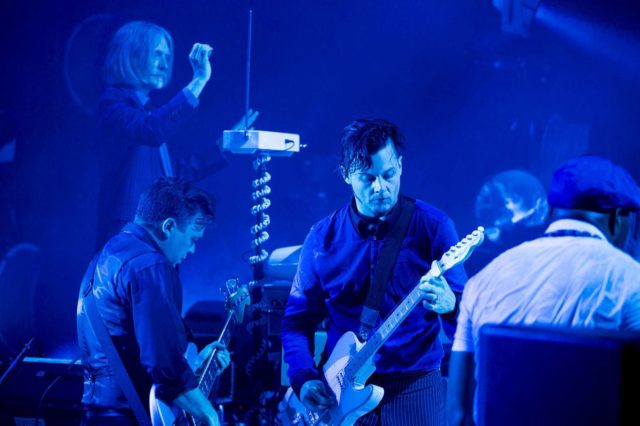 The man is so talented, and watching him perform is a pleasure because you can see how much he enjoys it, but also how serious he is about his art and giving a great experience to his fans. Everything, from who is in his band to what they're wearing to where they're placed on stage to the lighting is very carefully crafted to match his concept for the tour, his current album, his current personal style.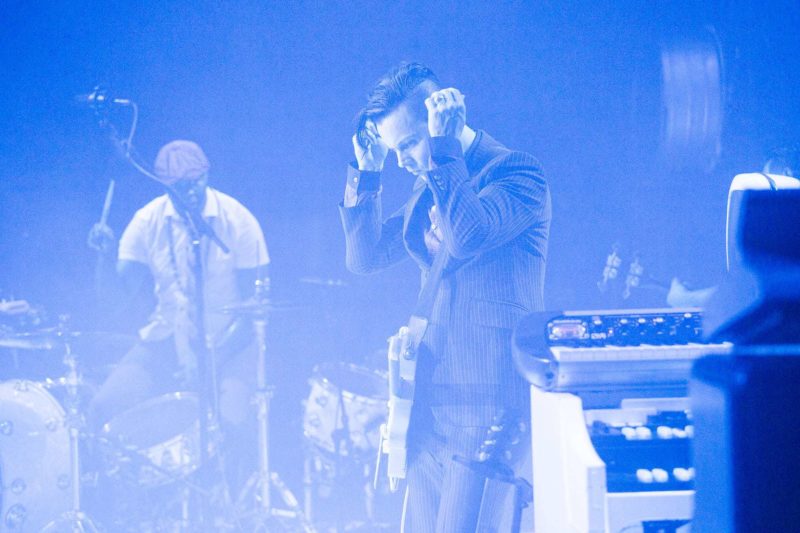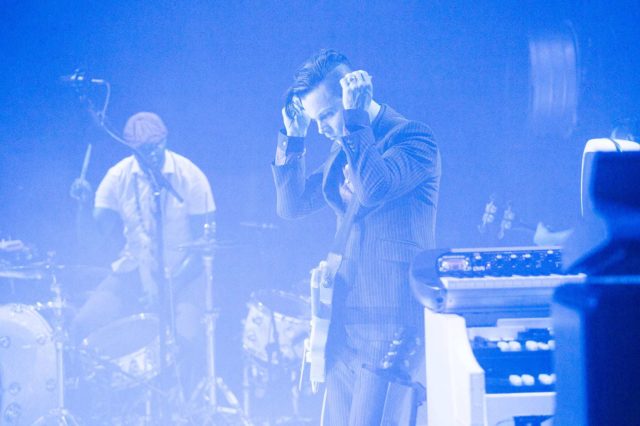 And speaking of personal style, as I tweeted during the show, they often say shoes make the man but Jack White is proof that the hair is what matters. I don't fall for an artist because of his looks (okay, maybe that's what drew me to Father John Misty initially…), and Jack White was never the kind of guy to make my heart race. But then he went and cut his hair and seeing him on stage Sunday night rocking out with that new 'do I must say the man was downright sex-ay sexy! He even went and combed his hair back in place between songs and I utterly swooned. Karl has been growing out his hair (as he says, he's almost 40, he better do it while he can) and has a similar swoop on top and I must say I dig it on K and I did it on Jack!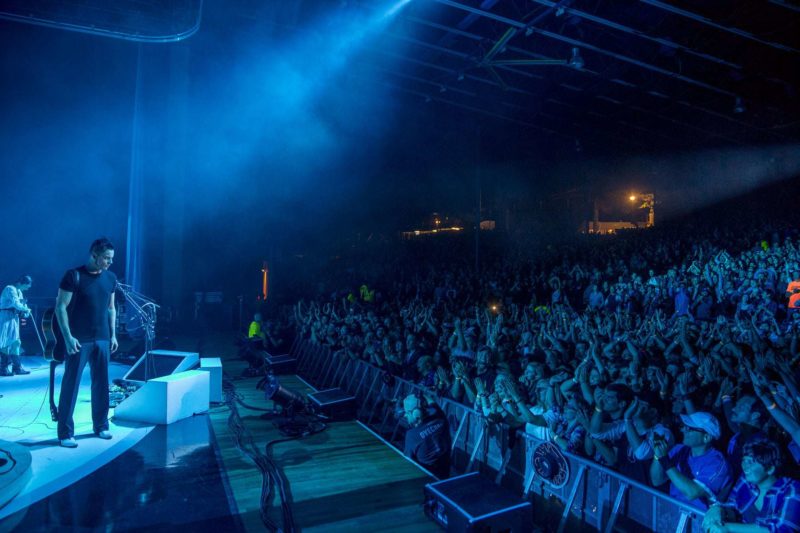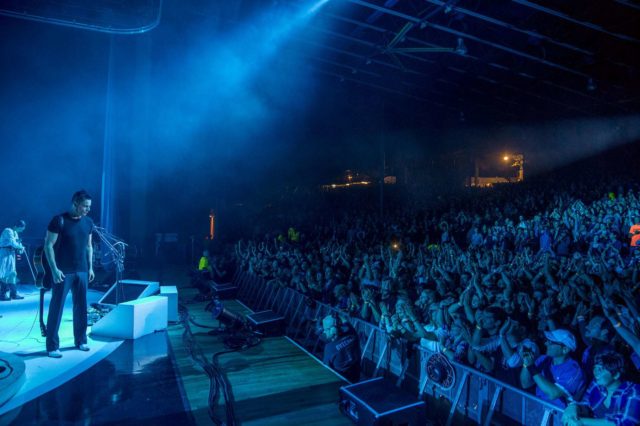 Anyway, back to the show. He did a brilliant combination of songs from his entire library, starting with Dead Leaves and the Dirty Ground, playing solo hits like Sixteen Saltines and Hall Ball Stepper, bringing a grin to everyone's face with We're Going to Be Friends, and ending with the fist-pumping Seven Nation Army. One picture I tried to capture from the event was this tall man in front of me with long hair; though I never saw his whole face, his posture and style so reminded me of Andrew WK. At the end of the show he raised his fists in the air a la Judd Nelson at the end of The Breakfast Club and I thought, that's right dude. You just made a pose that summed up what all of us were feeling after one of the best shows from one of the best artists.