This article may contain affiliate links; if you click on a shopping link and make a purchase I may receive a commission. As an Amazon Associate, I earn from qualifying purchases.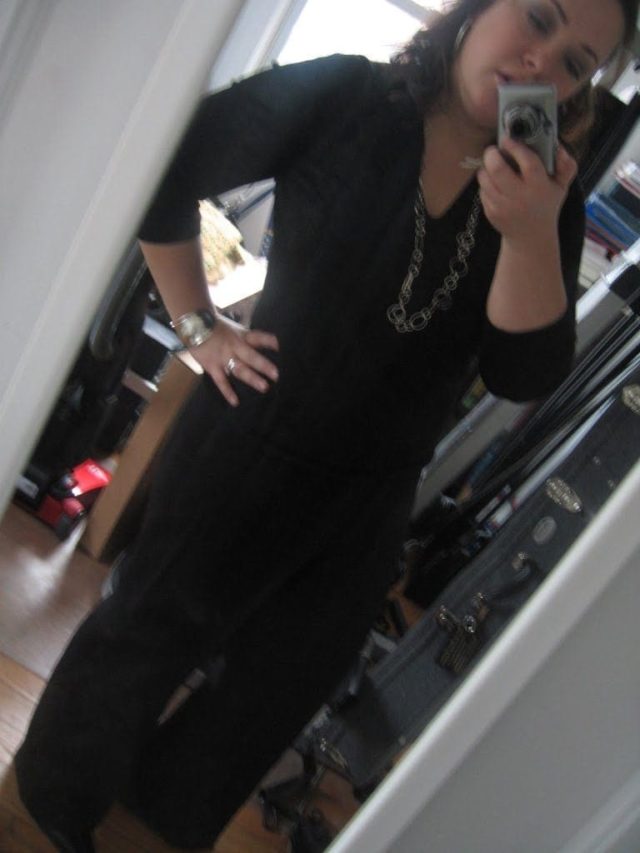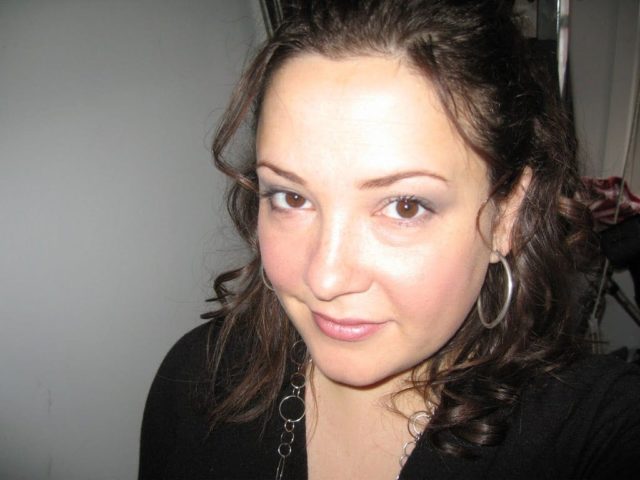 Skin is still miserable. Can't get a dermatologist or GP appointment until mid-to late next week. Seem to be better when away from the home. Completed the bathroom, the husband is back, he's taking the dog to the vet to check on his shedding and I vacuum nightly now. Oh well… life goes on!
Running out of comfy clothing for work. Today I pulled out the too-big black triacetate trousers from Ann Taylor that are part of a suit. Not the best look, but at least clean and professional. With it is a black merino v-neck sweater from Ann Taylor. I just got new city boots by Impo. my old Enzo ones were practically falling apart and not quality enough to invest in reheeling and resoling. These boots are a glossy leather with a 2.5″ sculpted heel and from Gotham City Shoes I got them for $39.95, no shipping or tax! Very awesome! Oh, silver necklace from Ann Taylor Loft, silver hoops and silver cuff bracelet.
Hair is on it's… I washed it Saturday and curled it to welcome the hubby home from Mexico. The next day I showered but piled it up to stay dry. Recurled. Then today again showered but pulled it up, then took a few pieces and pulled them back with two barrettes. Curled a few straggly pieces and put a small bit of Sebastian Shaper spray on the top to hold back fuzzies.
Makeup is a small amount of L'Oreal True match foundation in C3 around eyes and mouth. Smashbox Soft Lights in Tint as my blush/highlighter combo. Eyes are with Slate shadow from The Body Shop applied to the lids and along the lower lash line, and a very small amount of Soft Black in the crease. Lashes curled and DiorShow Unlimited mascara in Black applied. On lips is L'Oreal Volume Perfect in #600-Defining Mica.