This article may contain affiliate links; if you click on a shopping link and make a purchase I may receive a commission. As an Amazon Associate, I earn from qualifying purchases.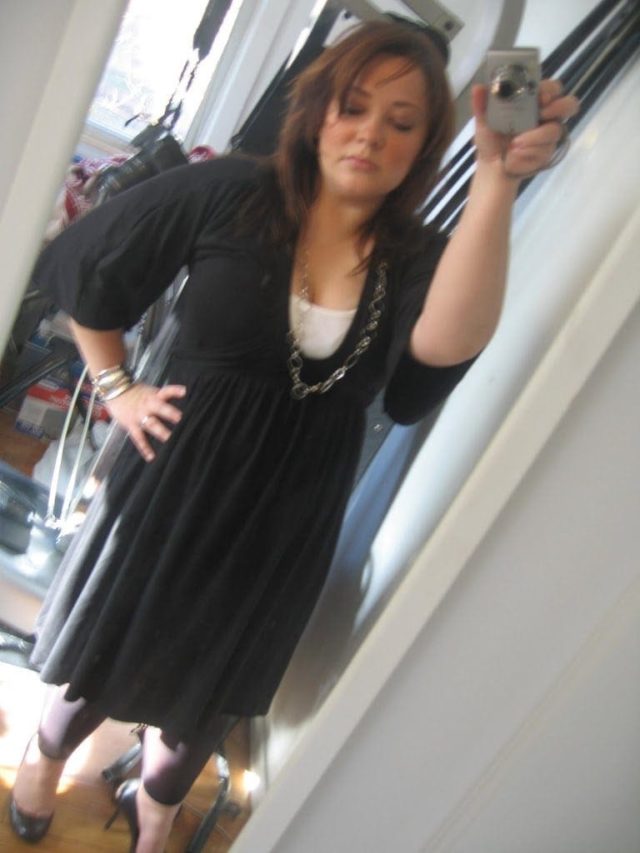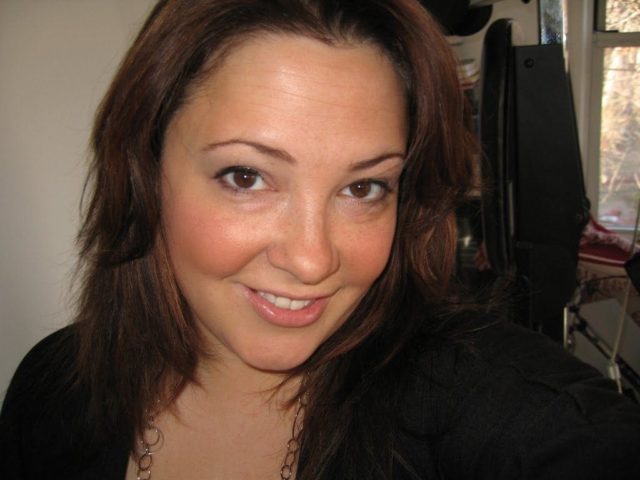 Last night my stomach was on fire from the waistband of my pants. Today I decided I need to do something major. Maybe it was my bathroom.
I have been working on redoing my bathroom, but haven't accomplished much. Several years I decoupaged the walls with pages of playbills from the 60's and 70's that belonged to my dad. Over the years, humidity has snuck behind the polyurethane coating and pages are beginning to pull up from the wall and bubble. Recently I have sanded down the bubbled areas, planning to remove the playbills all together and prime and paint the walls. Maybe the walls were making me sick? they weren't moldy as far as I could tell… just not looking as nice.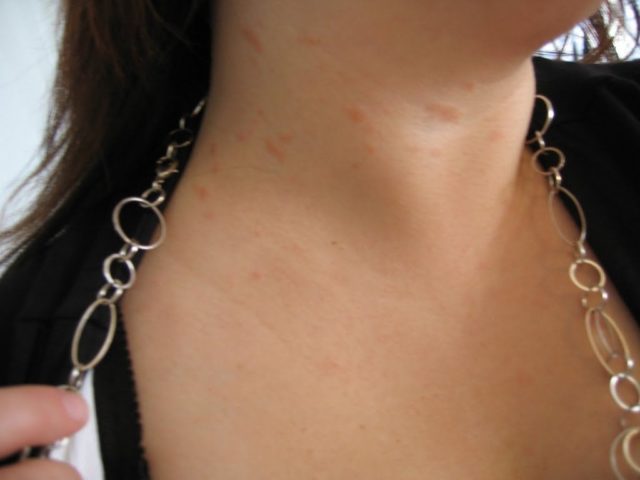 Today I called out sick the first half of the day and spent it sanding down the rest of the walls and applying KILZ to them. I wore a face mask, a tank and an old log sleeved shirt to cover my angry skin. Every couple of minutes I would bring in the vacuum cleaner to suck up the dust. I left the window open for ventilation.
I finished and my entire neck was all red welts – as bad as it was two days ago. Wearing a pair of yoga pants, no bra and a soft knit tank, my torso was looking a bit better. It made me really think that this is environmental and not food or viral or anything.
I decided I needed to get out of the house. I left the windows open, vacuumed and wet dusted, and then took a lukewarm oatmeal bath and slathered myself in the Eucerin. I didn't wash my hair because my scalp is covered with the welts too. By the time I was dressed and ready, the welts had calmed down a bit to the point you see in the third picture.
So I am wearing soft knits that are layered for warmth. White ribbed tank from J. Crew, Black jersey dress from Velvet Torch, black footless tights (that are baggy at the waist) from Old Navy, black round toe high heel pumps from Jessica Simpson, silver necklace from Ann Taylor Loft, silver cuff bracelet.
Hair is just blown straight while dry from the weird flat curls leftover from yesterday. A touch of BioSilk to the ends to make them look less fried.
Makeup is a little bit of L'Oreal True Match foundation in C3 around the eyes and mouth, Body Shop bronzer in Light on cheeks and Smashbox Soft Lights in Tint over it for some highlight. On eyes is a light dusting of Slate shadow from the Body Shop on the lids and along the lower lash line. DioShow mascara in Black on curled lashes and a thin line of Maybelline Ultra Liner in black on the top lash line. On lips is an e.l.f. gloss in a salmon pink over Neosporin LT.
After work I am meeting friends for a short happy hour, then plan to go back home to finish the painting so tomorrow I can clean the rest of the house, feel all sterile and get a bit healthy before my husband returns from his month away at school! Ack!