This article may contain affiliate links; if you click on a shopping link and make a purchase I may receive a commission. As an Amazon Associate, I earn from qualifying purchases.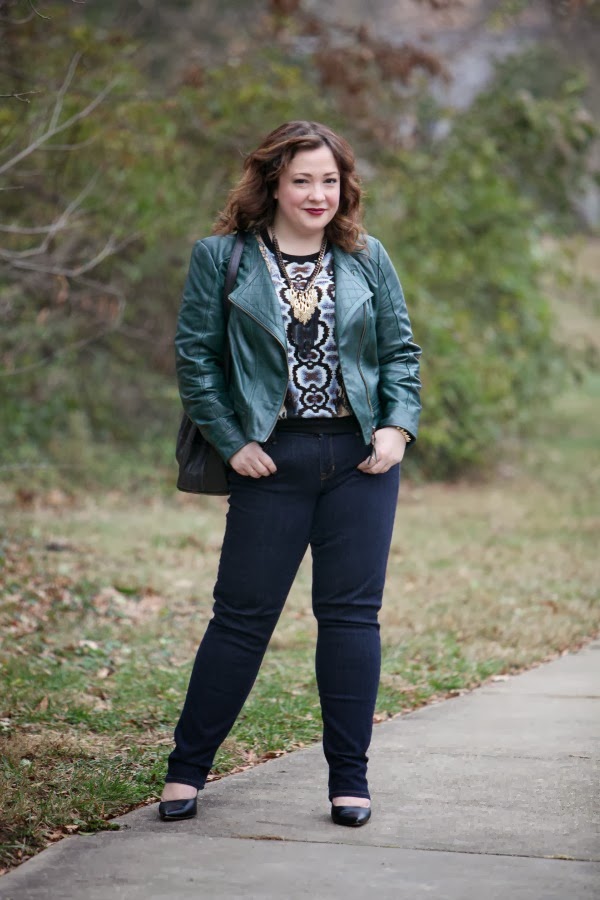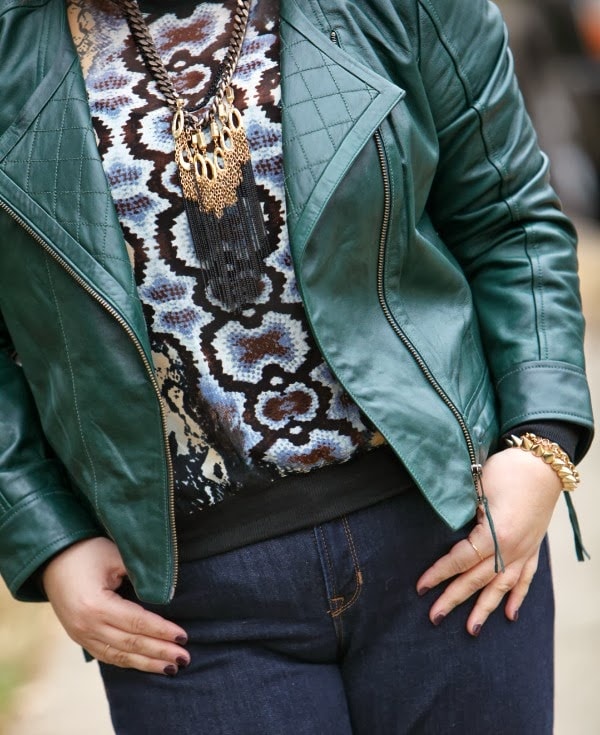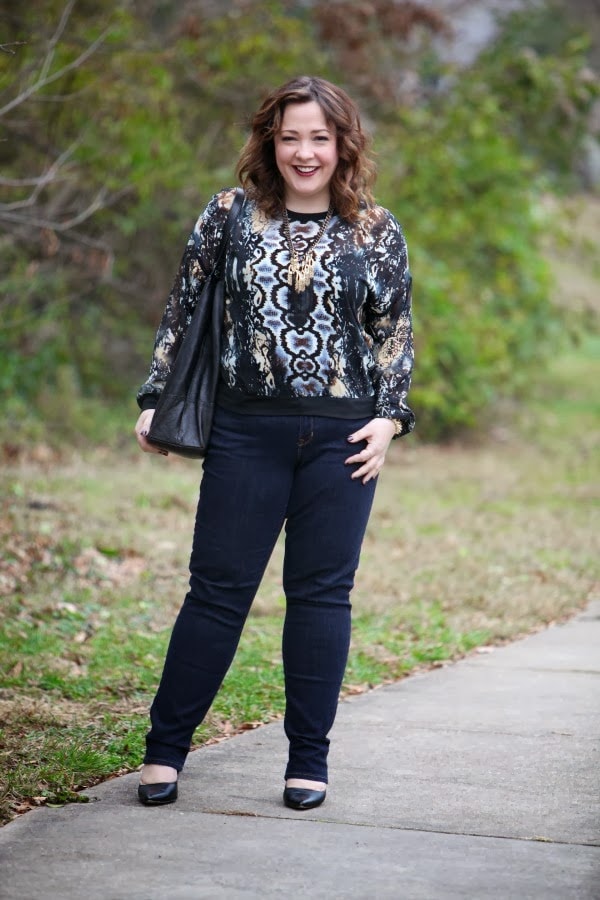 CAbi recently contacted me and asked if I'd like to style a few of their pieces. Yes please! I have been a fan of CAbi for a long while since my dear friend Lisa became a consultant for CAbi and introduced me to the line. The clothes fit so well, it always amazes me that my petite curvy frame can rock the same CAbi pieces as my tall slim friend Lisa. I decided to take this opportunity to try a few things that aren't typically me and asked to try their Dressed Up Sweatshirt. Gotta say I like it! It's sheer so I have a black cami underneath, but not super sheer that it looks inappropriate at the office. I love the mixed pattern, and am always a sucker for any animal or snakeskin print. I originally imagined this top with their Fleather Skirt (which I also got and adore and will feature soon), but today I was feeling more relaxed and decided to pair it with dark denim.
I can't recommend eBay for bags enough.  There's so many people out there who buy and baby bags and then tire of them after a season or so.  I wanted a plain black leather tote that could pack into a suitcase if need be, but look nice enough for work.  I found this one on eBay; the leather is super soft, it's unfinished inside which makes it light and easy to pack but the straps are thick and sturdy.  Single pocket inside to hold keys and cell phone, structured bottom, straps that fit over a winter coat and a magnetic closure.  All that for $20 and it even came in a dust bag.  If you know a certain brand or even style number/name search eBay before paying retail and you can save big.
Follow Me | Twitter | Facebook | Instagram