This article may contain affiliate links; if you click on a shopping link and make a purchase I may receive a commission. As an Amazon Associate, I earn from qualifying purchases.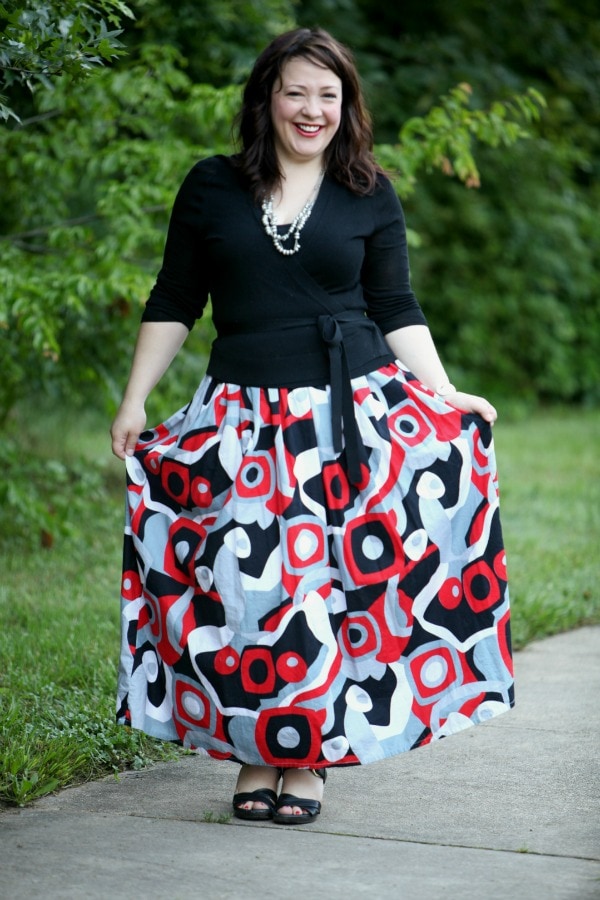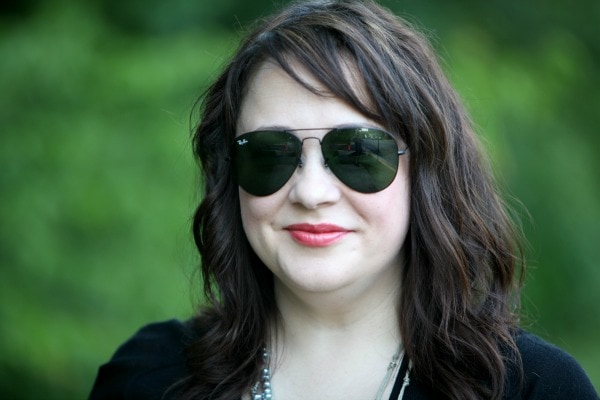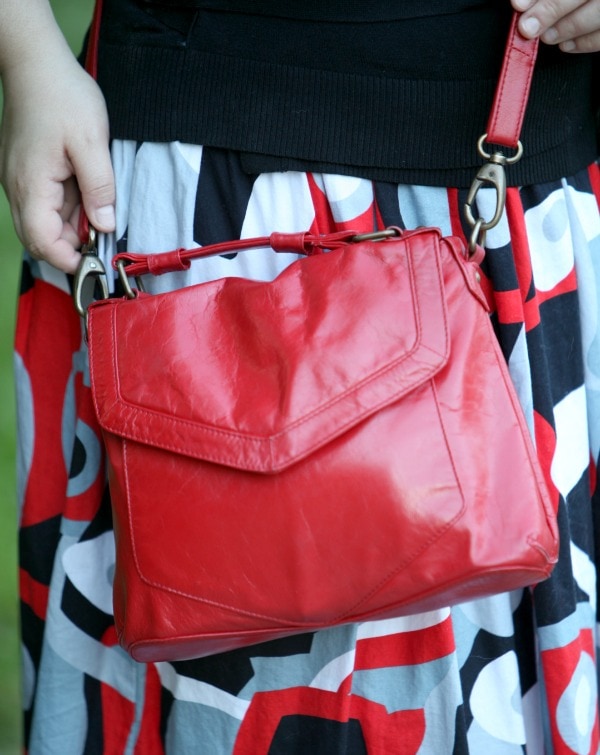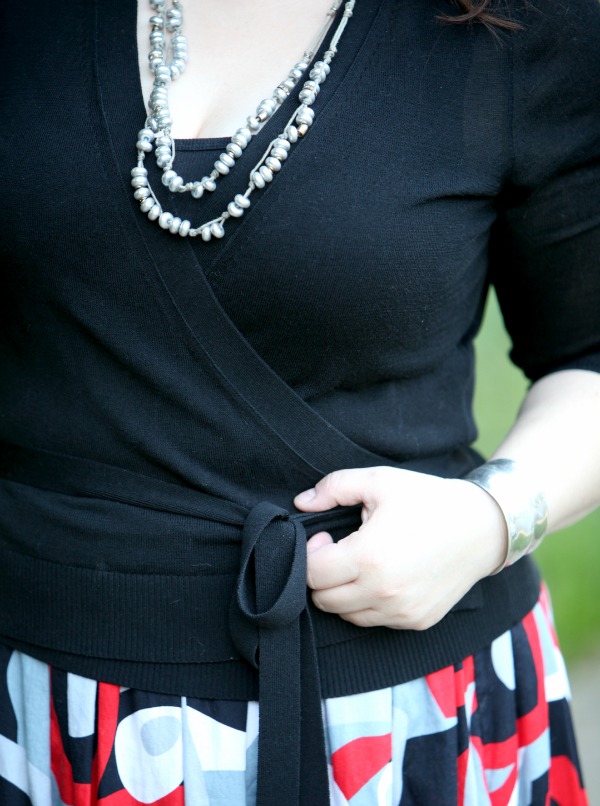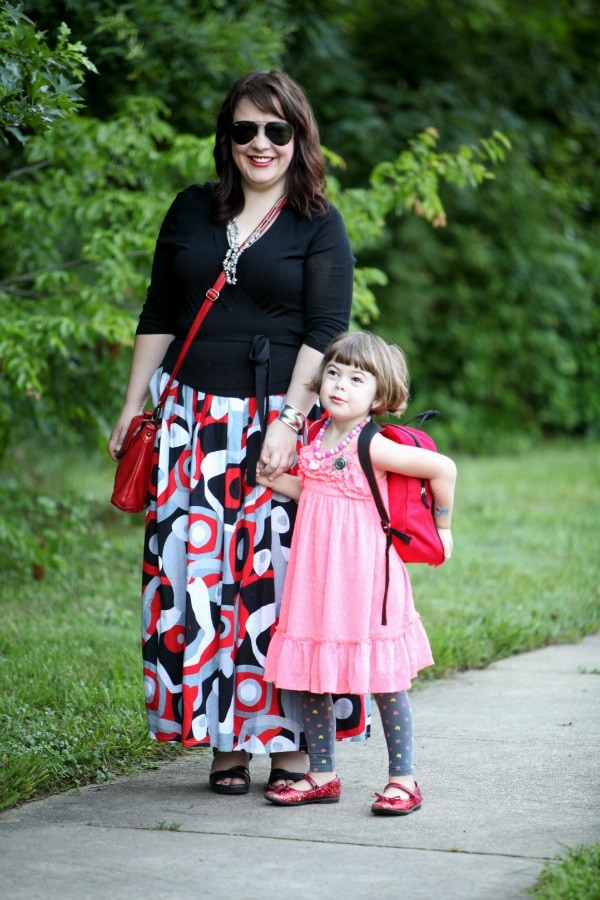 This morning I didn't feel like getting dressed, didn't feel like looking cute. But this skirt, this skirt that I love yet don't need was calling to me, mocking me from the closet. I've worn it with a Western shirt, on weekends I have paired it with a v-neck tee shirt, but I wanted something that looked a tad more office-appropriate. This wrap sweater was a clearance purchase last year and has been a good buy and often worn on days like this when I just don't care but need to have clothing on my body and not look as though I don't care.
This lipstick is another thing that makes me look as though I put forth effort when I really didn't. It's Revlon's Just Bitten Kissable Balm Stain in Romantic and I am passionately in love with it. This is my go-to daytime lipcolor; if I top it with a red lipgloss it's intense and fabulous; on its own I just feel finished and pretty and lush.
And my sartorial partner in crime? She likes to dress up for her days with Grandma. Today was a day worthy of her Sheriff's badge!
Follow Me | Twitter | Facebook | Instagram