This article may contain affiliate links; if you click on a shopping link and make a purchase I may receive a commission. As an Amazon Associate, I earn from qualifying purchases.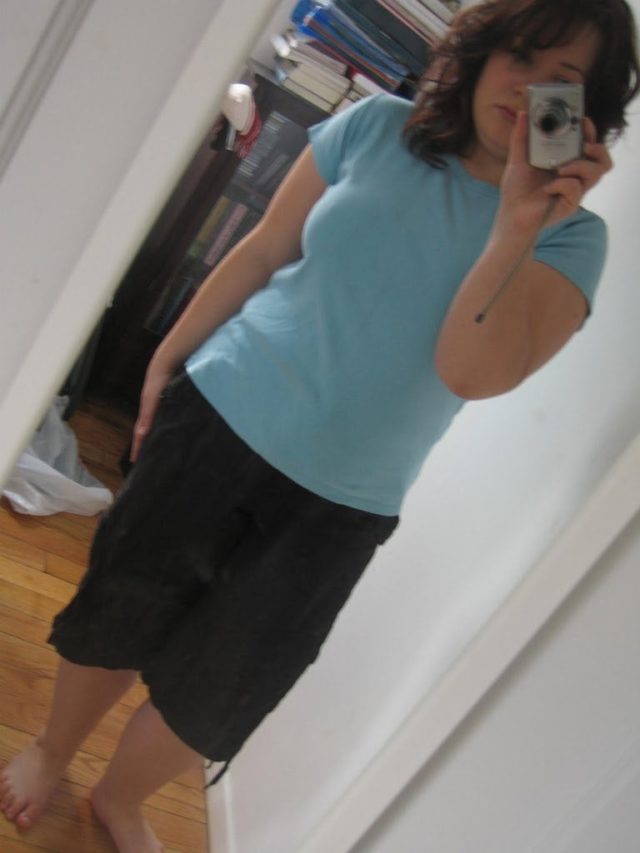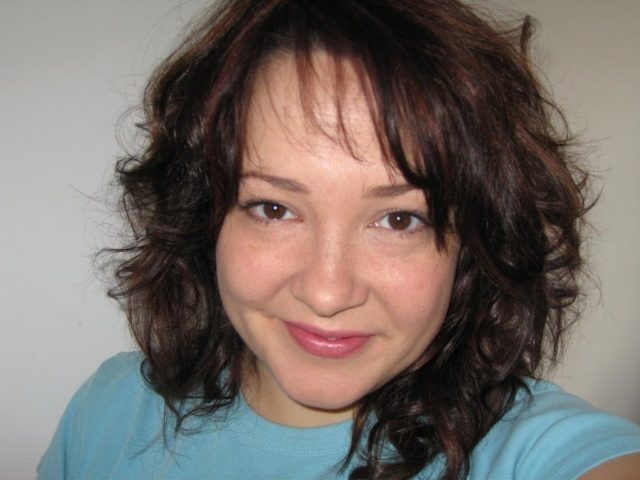 Busy Saturday. My dad starts with a yoga class that my husband teaches at the local studio, then I had to get to a baby shower early to help the hostess set up, then had to leave the shower early to have dinner with dear old family friends who were in town, then had a concert in the same part of the city as the dinner. Very little time in between to change clothes.
This is my standard yoga attire; tees in pretty colors and black bottoms. The majority of my athletic wear is from Target because it's cheap there and looks almost the same as the fancy stuff. The tee is one of those $7.99 Mossimo numbers – I have the same tee in a cadet blue and a berry shade. As for the capris, they are actually from Ann Taylor Loft. Heavy knit with a drawstring waist and a few pockets, they are great since I walk to class and don't carry a purse. I can fit my ID and check card in the leg pocket and I don't even notice it during postures.
Hair is on its second day, I just brushed out the curls and used a round brush and dryer to the bangs to smooth them out. As that this is basic Hatha yoga and not a lot of sweating, I don't see a anything wrong with a bit of makeup to look less like death. I have on a touch of L'Oreal True Match foundation around the eyes and mouth, Cover Girl Lash Exact mascara in Black and The Body Shop's Cheek & Lip tint on the lips for color that lasts.
To walk to class I threw on a blue fleece from L.L. Bean, white ankle socks and my New Balance trainers.
Got home and had 15 minutes to get ready for the shower. Not enough time to think well, so I put on a black scoopneck short sleeved sweater from Old Navy, black wool-blend trousers from Ann Taylor Loft, black city boots from Impo, my silver cuff and my silver ring necklace from Ann Taylor Loft.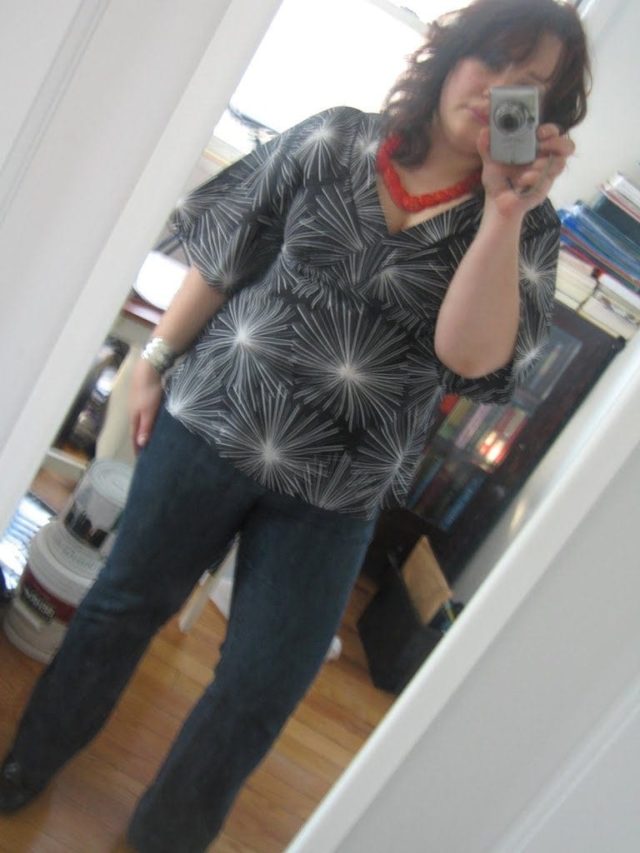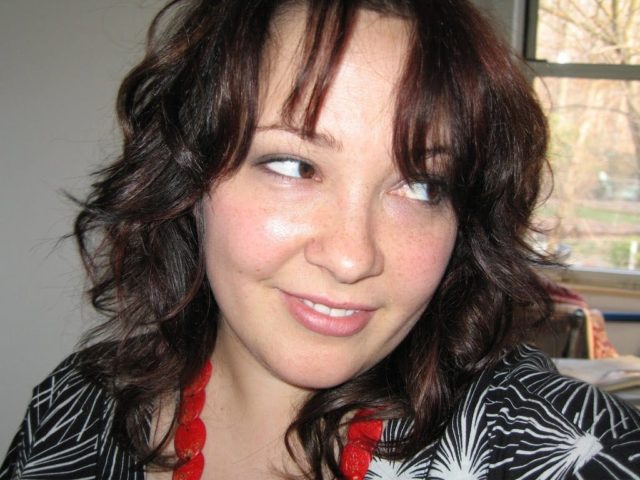 After the baby shower, got home and felt that my all-black attire was too reminiscent of my years working in the makeup and skincare industry so changed. I knew dinner would probably be in the Baltimore Inner Harbor at a popular tourist haunt, so denim would be appropriate. Good thing since the concert was a General Admission warehouse-like club.
Hair, I hit a few pieces with the curling iron and then brushed out. Over the day the hair got a shaggy rocker look that I really liked. No need for additional product.
Black and white cotton kimono-inspired top from H&M, under it a black spandex cami from Victoria's Secret, red stone necklace from a boutique at Rehoboth Beach, denim trousers from Gap, black city boots from Impo. After dinner, I removed the cami for the look you see here.
For makeup, I added Slate shadow from The Body Shop on the lid and Soft Black on the crease and along lash line. Added a second coat of mascara with DioShow Unlimited in Black, Smashbox Soft Lights in Tint on the cheeks and on the lips was Revlon SheerGlide in Sheer Burgundy.