This article may contain affiliate links; if you click on a shopping link and make a purchase I may receive a commission. As an Amazon Associate, I earn from qualifying purchases.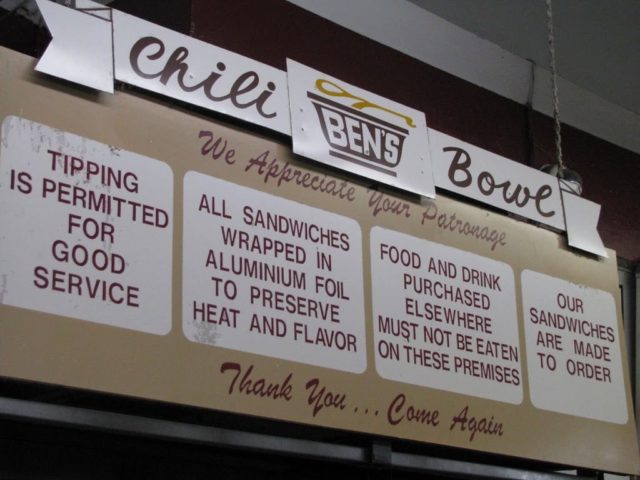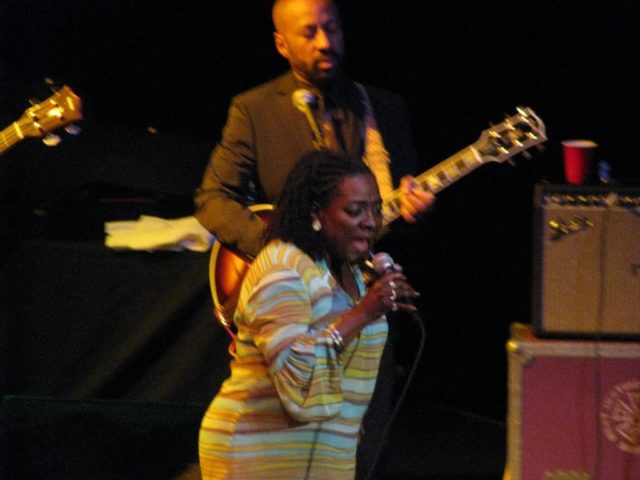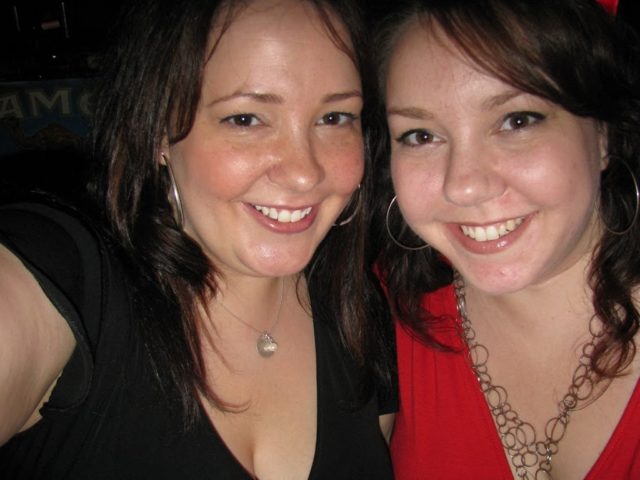 This was the weekend of the wrap dress.
Saturday night I had my first Girls Night Out since Emerson came in to my life. My sister and I had a fun evening in DC – dinner, a drink, to see Sharon Jones and the Dap Kings at the 9:30 Club, a post-concert drink and then a late-night snack at Ben's Chili Bowl.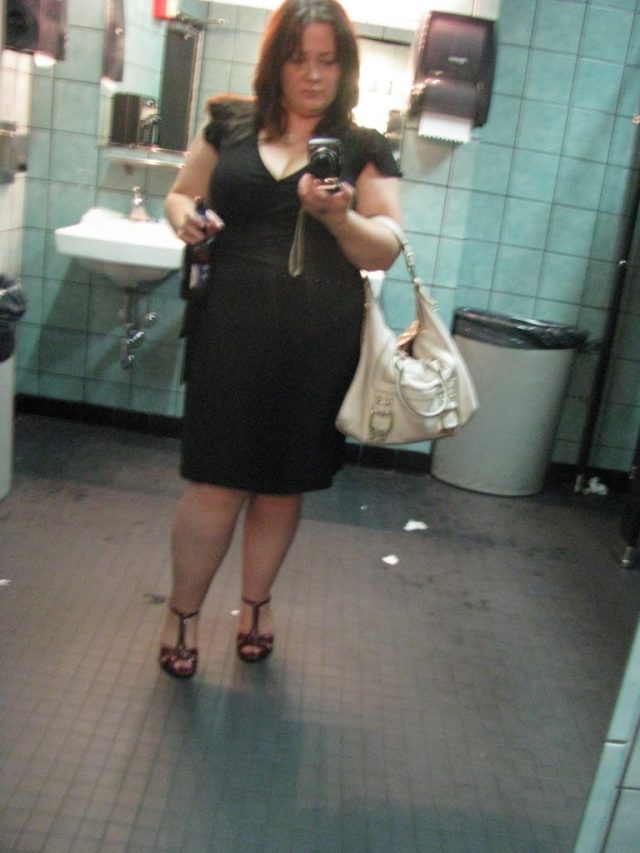 I wore my black wrap dress from Ann Taylor, red shoes from Sofft, and usually wouldn't take a purse this large to a concert but I had to take my pump with me because I was going to be gone for so long.
This is a picture I took of myself in the lovely bathroom at 9:30 Club.
I did my hair straight because it is in DESPERATE need of a haircut and curly ends up looking scraggly. Silver hoops and cuff and my "Emerson" necklace from Tags-n-Stones.
The night was awesome – I always have fun with my sister and it was great to get out. Sharon Jones put on a phenomenal show as well. And for all my years living in the DC area, I had yet to go to Ben's Chili Bowl, so that was cool (and quite delish!).
Sunday, my husband made me his fabulous French Toast for breakfast. We just spent time enjoying the nice weather, took a nap, had a relaxing day. That night we went to dinner with my mom and sister (and of course Emerson!).
On Sunday I wore almost the same exact outfit, the same dress but in the blue print. Hair straight again, same shoes. Love having a collection of dresses, it makes it so easy to get dressed for almost any occasion!