This article may contain affiliate links; if you click on a shopping link and make a purchase I may receive a commission. As an Amazon Associate, I earn from qualifying purchases.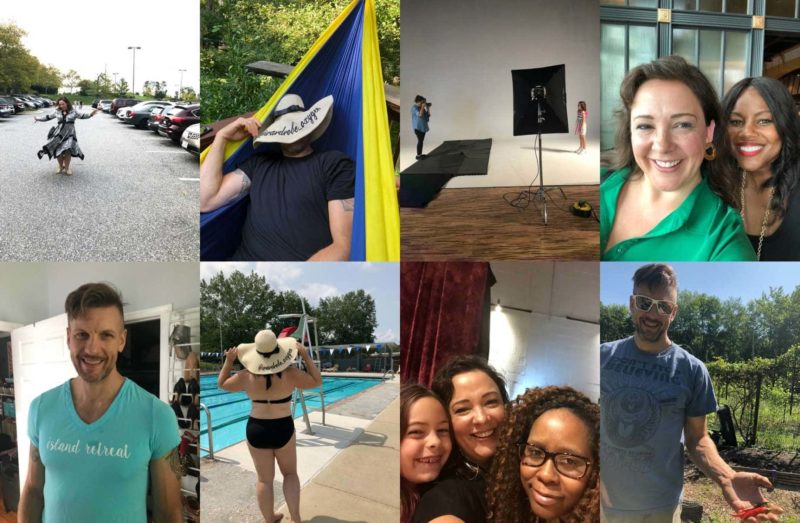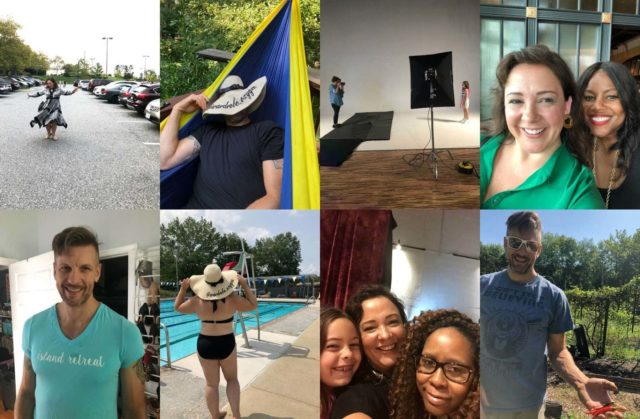 This weekend is a bit of a whirlwind hence this going live late. Yesterday I had an interview with a very well-known publication, if the article happens I will be sure to share it. Last night I met with friends for some planning for this evening's activity. This morning I went to Alexandria, Virginia bright and early for a photo shoot with a local magazine. Emerson came along and ended up being in the shoot with me! I cannot WAIT to share the pictures with all of you! This evening I am attending Diner en Blanc for the second year; I'll be sharing all on Instagram Stories and doing a recap of the experience here on the blog. Tomorrow we have Girl Scouts stuff to do to prepare for our town's Labor Day parade, plus a few shoots for upcoming campaigns I am proud to be a part of. We're going into the last week of summer before school starts so we're going to have as much fun as we can as a family!
My mom became a school teacher when I was in middle school. Most of her teaching years were spent in Birkenstocks. She had closed toe ones, patent leather ones, different colors and styles to go with her daily outfits but keep her feet happy on the hard classroom floors. I got my first pair of Birks, purple suede Arizonas, when I was in high school and almost every day I'm wearing my white EVA Arizonas (I have two pairs, a bum around pair and a nice pair) or my silver Arizonas. So needless to say I found this piece about the history of Birkenstocks and their return to fame fascinating.
Old Navy is bringing their plus sizes back into stores? It's about time; The Curvy Fashionista shares the deets.
Have you seen Crazy Rich Asians yet? If not, what the heck are you waiting for? I hardly ever go to the movies but I made time to see it in a theater and it was soooo worth it. I read all the books earlier this year and the movie held true to it. And I have to agree with Andrea Cheng in this piece for Glamour, one of the best parts was the getting-dressed montage!
"But I cannot help but wonder, in an industry that prizes progressiveness, is this just another fad?" If there's one piece you need to read this weekend, it's this: What's It's Really Like to Be Black and Work In Fashion.
I have been obsessed with Neutrogena Body Oil for years, decades actually. I love the smell and my skin loves the moisture.  In summer I wear it alone, in winter I put it over a fragrance-free cream or lotion for extra hydration. So many have asked me if I've tried Nuxe Huile Prodigieuse, a cult-favorite beauty product from France, and I hadn't… until now.  Two weeks ago I procured a bottle via Amazon and yeah… obsessed.  This isn't the kind of oil that I slather from neck to pinky toe like Neutrogena, but still phenomenal.  A much stronger scent, I've been applying it almost like perfume.  The scent complements Neutrogena Body Oil, it's fresh and a hint of a light floral and a bit sexy. I put it on my wrists, on my neck and shoulders, a bit in my hair while it is still damp. The smell changes with your body heat and chemistry and people will hug you and say wow you smell great. I use it to tame my dry hair, I put it on my face at night, rub it into my hands. If you can't get to a French pharmacy any time soon, you too can get a bottle on Amazon.
Love this. Here's the link for the lip balm and here's the link to learn more about unPrison Project.
Oh gosh I adore this profile on my friend, photographer, and all-around badass woman Carletta.
This week's song is the latest from Christine and the Queens. Héloïse Letissier's voice is amazing, and such a captivating and sexy video for what is essentially such a simple video.